eHarmony and Bumble are some of the most popular online dating platforms. They are very different and each offers its own special types of features that make them unique to its users.
In this article, we are going to analyze each of the platforms and the features making them unique and at the end, you will be able to analyze them and pick your preferred choice that suits your preferences if you are looking for a partner online.
eHarmony or Bumble: Which App is more Popular?
Both the apps are very common for people looking to find love especially if your aim is to find a foreign wife online but eHarmony is more popular among people seeking long-term relationships and marriage.
The algorithm for eHarmony makes it suitable to find the perfect spouse while that of Bumble mainly works for shy guys and confident women.
This, therefore, makes eHarmony more popular by both genders regardless of their confidence levels.
Interesting things to know
eHarmony was founded on 22 August 2000. It is owned by Nucom e-commerce and has its headquarters in Los Angeles, California, United States. While Bumble was founded in December 2014 and has its headquarters in Austin, Texas, United States.
eHarmony in a brief overview
eHarmony is very unique and ranked among the best dating sites in the region (Read our eHarmony review: eharmony Review: Is eharmony.com a good dating site?). The eHarmony algorithm tries its best to know you as a person by asking questions through a questionnaire.
Answering the questions enables the platform to learn your passions and interests and therefore provides you with your rightful match.
Bumble in a brief overview
Bumble is mainly for confident women and shy guys. This is because the woman is the only one allowed to begin the conversation. Once you sign up on the platform you can browse a selection of the people who fit your preferred settings and swipe right for the ones you are interested in and left for those you do not fancy.
If both of you like each other, a connection is formed and you can start communicating immediately.
Random facts you won't believe are true
Both apps have hosted celebrity profiles before and you could therefore land a date with a celebrity if they fit your preferences.
The eHarmony sign-up process is free. All you have to do is go to the website and click sign up. You will be required to choose a name and then register an email address.
The name you give can be your official name but you can also pick a creative and fun name that can easily spark a conversation. You will then need to set a password that you will use to access the account.
After submitting this information, you will be directed to the next page where you will have to choose the subscription of your liking. The subscriptions are reasonably priced and each plan has its own unique features that make the prices an absolute bargain.
The plans also cater for different durations such as 6 months, 12 months, and 18 months. Longer duration plans have more discounts than shorter plans. The payment procedure for the subscriptions is made easier by the many options such as PayPal and all major credit card companies.
You will need to fill up a compatibility questionnaire which will gather all the information about you and the partner you are looking for. Honest answers will ensure you get the best match. You will then need to add a profile picture and profile description.
Add your personality by using a picture that shows your interests and the profile description should also match your personality. After filling all these, leave the rest to the technicians to find you the perfect wife.
Bumble sign-up is free. You can sign in using the app or directly on the website. Once you click sign in you will be on your way to creating your Bumble account. You can either use your Facebook account or your phone number to create the account.
Using Facebook is a quicker option because Bumble will pull all the required information such as age, name, school attended, and job from Facebook.
You will also need 6 pictures. If you are using Facebook to sign up, you can choose the pictures from Facebook and if not, you can choose the pictures from your gallery. You will then have to include a personal bio which should be 300 characters or less.
In the bio, you should add your personality as you describe yourself and your expectations. Afterwards, you can set your match preferences such as age, distance, and gender. There are also additional filters that can be accessed in different subscription levels.
Once you are in you can start browsing profiles. You swipe right if you are interested and left if you are not interested. A connection is formed when you both swipe right and the woman will have 24 hours to start a conversation.
You will also need to verify your profile by taking a picture with a gesture as signaled by Bumble. The picture is only for verification and will not be used anywhere else.
eHarmony vs Bumble: User ability and design in comparison
The apps have different designs. On Bumble you have to continuously swipe the potential matches in order to find the right match for you but eHarmony considers your interests and provides you with the match that would match your personality.
Bumble does not require a lot of information about you, it mainly gives suggestions to matches based on the settings you have put in place about your preferences. Therefore, all the suggestions you will get will be within the set filters e.g., age or distance among others.
eHarmony uses the questions in the questionnaire to learn your personality and interests and then provides you with suggestions that match your interests. You can also rate your matches on eHarmony which improves the algorithm to provide you with more suitable matches.
eHarmony vs Bumble: services in comparison
In eHarmony, you can use the wink or poke function to start a conversation with a match that you are interested in. These features make it easier to start a conversation with your match and keep it flowing.
Also, since the algorithm provides you with suggestions that match your interest it is, therefore, easier to strike up a conversation with the lady since you both have similar interests.
In Bumble, once you both swipe right a connection is made. The connection allows the lady to text you first within 24 hours after that the connection is over. However, if time in the connection is running out and you think the lady might be the one for you, you can extend the connection for another 24 hours to give her more time to text you.
eHarmony costs vs Bumble costs
Both apps are free to download however the cost of the subscriptions vary as follows,
The subscriptions for eHarmony are: premium light with a duration of six months and costs $65.90 per month, premium plus for a duration of 12 months and costs $45.90 per month and premium extra for a duration of 24 months and costs $35.90 per month.
All the subscriptions have the same features and the only difference comes with the durations offered. Longer durations cost cheaper than shorter durations.
There are also free trial accounts that allow you to fill the questionnaire and test the app in order to see if the app will meet your preferences standard.
Bumble on the other hand is free to use however there are other premium options for you to try. Some of the options for Bumble are basic, premium, boost, and spotlight. Basic is free and has an unlimited period. Premium costs $12.99 monthly, $22.99 for every 3 months, and $139.99 for a lifetime.
Boost costs $5.99 for a week, $9.99 for a month, $19.99 for 3 months, and $33.99 for 6 months. Spotlight costs $5.99 for 1 time, $2.60 each for 5 times, $2.00 each for 15 times and $1.67 each for 30 times.
All the upgrades have different packages and options included and you can therefore choose the one that will suit you the most.
In order to get the most out of Bumble, you will have to pay for multiple costs. However, for eHarmony it is simplified for you. It is therefore better to pay the eHarmony subscriptions since they give you more exposure and are likely to give a more refined search and therefore get a person that you are more compatible with.
eHarmony vs Bumble safety and security in comparison
With Bumble you can change your privacy setting so that your profile is not visible to the public. While in eHarmony, only people with similar interests will be able to see your profile. 
The security for eHarmony is automatic while the one for Bumble has to be set through the settings therefore it is safer to use eHarmony.
Bumble requires very little information about yourself to sign up making it easy for catfishing. The questionnaire for eHarmony makes the people who sign up more authentic and therefore higher chances for serious relationships.
eHarmony vs Bumble: Quality of profiles and matches in comparison
Due to the signing up process, the profiles at eHarmony are of higher quality and the matches are likely to be better since they are based on your interests and personality. However, at Bumble the sign-up process is shallow and you will therefore have to ask your match more about themselves.
The matches at Bumble are selected based on the preferences you have set in the settings and even though they fit your preference it may be a challenge to find common ground for conversation.
eHarmony vs Bumble: which customer support is quicker?
Bumbles customer support can be reached at their site and app on the contact us option. eHarmony customer support can be reached through the site, email, or a toll-free number which is 08000280308.
eHarmony has more options and a better customer service team that is ready to take care of any problems you will experience with their platform.
Did you know?
Sending unsolicited nude pictures can cause your account to be flagged and closed on both apps and you should therefore be careful with what you communicate to your match.
And the winner is: eHarmony
My advice to you is to go with eHarmony if you are looking for the perfect dating app. The process of filling the questionnaire may seem tiresome but it is worth every second you spend answering and you are more likely to get the perfect and compatible wife.
Wanna find out how to meet an amazing foreign woman and have experience in International dating, but you have no idea how to start it. Keep calm, we are right here to help! ☝️ Ask Krystyna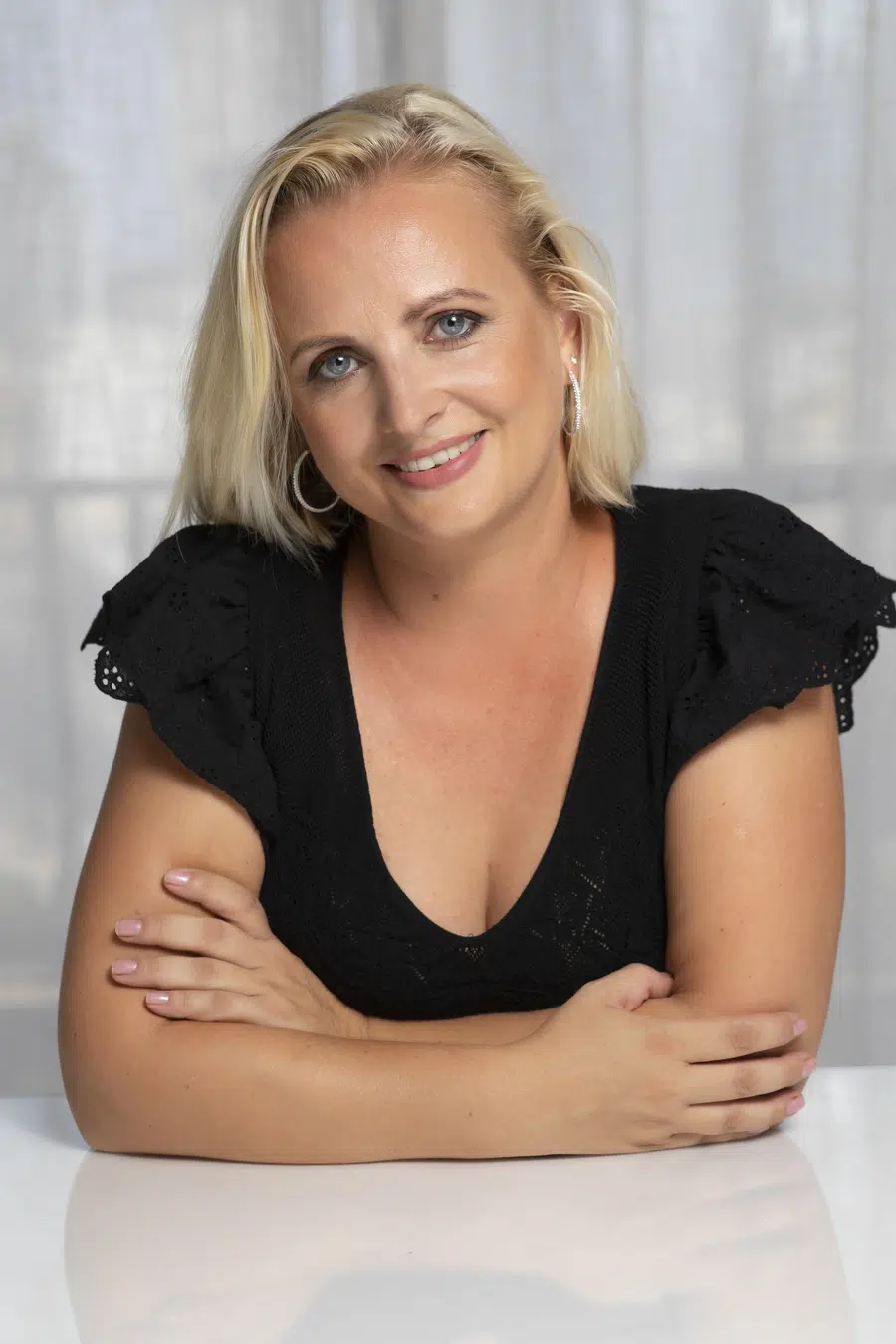 Krystyna is a blogger, coach and iDate speaker. She has been working in online romance and International dating industry since 2012 and is passionate about identifying the romance scam and giving dating tips and hacks. Join Krystyna for the dating service reviews and for finding ways to succeed with dating.
Krystyna focuses on International dating, which involves teaching men communication skills in a cross-cultural environment. She has been featured in many major publications including
DatingAdvice
,
Space Coast Daily
&
SWAGGER Magazine
.
Looking for more information? Feel free to get in touch to ask your questions or give feedback (see here:
Contact Krystyna
).