The ultimate goal in life is to be successful and have someone to share your success with. Finding love can be an uphill task nowadays; dating sites, however, allow us to find a soul mate and have become the trend in the 21 century.
Today, we will compare eharmony and match.com dating sites across various aspects. In this comparison guide, we are going to analyze each of the online dating sites and the features making them unique and at the end, you will be able to analyze eHarmony and Match.com and pick your preferred choice that suits your preferences if you are looking for a partner online.
eHarmony vs Match: Which site is more popular?
Both eHarmony and Match have quite a chunk of users, estimating up to 15.5 million users and 21.5 million users, respectively. Although these numbers can be accounted for when you consider the type of users active in the two dating sites.
Match is more famous for its diverse member composition of singles.
Did you know?
Every 14 minutes, a pair is matched, thanks to its psychological matching system. This site is credited for 4% of US marriages. It is designed for the mature person who wants to date or marry seriously. With average pricing and tips on being successful on the site, participating in this site will get you on edge to get a wife.
eHarmony.com brief overview
Are you tired of online dating games and want to have a solid life-long relationship? eHarmony will get you just that. Their experience is lengthy, not to mention their record of matched and married couples over the years. The site is gender-diverse, therefore making it ideal for both men and women.
The members also are diverse as you can narrow down and engage in a group of choice, Christian dating, black dating, Asian dating, or even senior or local dating.
Founded in 1995, Match.com has seen many couples dating and marriage.
This site doesn't limit you if you want a serious relationship or just a fling with a member. The members are from 24 countries, so you don't have to worry about getting a match because of the high singles population.
Finding a match on this site is easy with its many groups. Gay or Lesbian dating, senior dating, black dating, and Jewish dating are just the tip of the iceberg of the many groups accommodated.
Match makes sure that you have fun, date, have a relationship, or even get married, depending on what you and your partner prefer.
Interesting to know
With a record of 517000 married couples and over a million children born by couples that met on this site, Match.com will offer you just what you need.
eHarmony vs Match: Sign-up Process Compared
This is a five-minute task for Match.com. First, you have to enter your details, email, name, and date of birth. You will have some blurred potential matches popping up from then on, which you will see as soon as all the required information is given for the sign-up.
The information you are supposed to provide on the questions is offered in multiple choices except for the section asking you to write a 100-word paragraph about yourself. This section is not skippable because it is mandatory to help find you a match.
Some of the questions you will have to answer are what kind of relationship you are looking for, your body type, if you drink or smoke, your salary, etc. After answering these questions, you are asked to upload your photo, which is not a must. Having your image as your profile picture draws potential matches to you rather than not having one.
For eHarmony, however, the sign-up process is quite lengthy, taking from 30 to 45 minutes. However long it seems, this process goes a long way to getting you a perfect match for a serious relationship.
Creating an account can be done manually with just your email or through Facebook. With this dating site's seriousness, you can only start getting matches once you have filled out all the required information.
The strictness here keeps the website clear of jokers and fake account owners rampant in other sites.
There are three steps to signing in. First, you have to input your personal information, state your match preference, and take the compatibility quiz. For your individual information, you may answer questions like if you have children and how many, your area of residence, your denomination, your occupation, etc.
You are asked to specify the age group, how far your matches can be, and how vital distance is to you for your match preference. For the compatibility quiz, you will be asked several questions, say, what you are looking for in a partner and how you feel about yourself.
The last chunk takes time, and it may need more than one sitting. eHarmony allows you to save your work.
eHarmony vs. Match: User Usability and Design in Comparison
For a dating site to flourish, a user-friendly interface for the website or application is essential for client satisfaction. Both Match and eHarmony have well-structured layouts and eye-catching interfaces. Match, however, focuses on a colour-stricken look and navigation.
The shade is appealing to the eye, including well-laid and organised attributes on the header menu. A point of concern, however, is the advertisements that pop up on the site. Although the advertisements are appropriate, you will not have to worry about seeing something you wouldn't want to.
Some tabs follow you through as you scroll profile by profile that is on the menu bar. The tabs have relevant information you may want to look through, discover, inbox, events, likes, and search.
eHarmony, on the other hand, has an interface that is simple, well organised, and can be used by people of all age groups. There are four tabs, messages, matches, activity, and a drop-down menu with a series of other options at the top-most area. Under the activity tab, you will be updated on photos your matches add, changes to their profiles, and those checking your profile.
The messages tab has your texts and is quite similar but better than the Facebook messenger app. The matches tab provides an updated list of the matches you have on the site in a grid style that is sortable. eHarmony values its members and works towards their satisfaction.
eHarmony vs. Match: Services in Comparison
The services provided by a dating site dictate how active the members will be on the platform. Compared to eHarmony, Match needs more current features to be competitive in the dating market.
Match has a feature called discover. You are allowed to alter your age and location limits to get a favourable match. In addition, this feature will enable you to sort your matches across various options. You can sort the matches according to age, photo count, newest members, distance, activity date, and so on.
This discovery feature gives the modern-day swap style, where you see mini-profiles of other members. If you click yes to someone's profile and they check a yes too, the website notifies both of you.
The other feature is events. Match.com offers an offline experience where they invite members from their site to an event. There are underlying costs that are worth it because you'll have a better chance of finding a potential match at the event while having fun at the same time. There are also organized trips worldwide for the members, including trips to Africa, say Tanzania, for a safari.
eHarmony has several features to enhance customer experience. First, there is the send a smile feature, a smiley emoticon that notifies the one you admire that you like them and would like to start a conversation with them.
Another service is the send a question feature. You are allowed to send an unlimited number of questions to start a conversation with or sustain a conversation.
Add to favourites, another feature, gives you room to make a list of profiles you liked while scrolling through for easy access and organisation.
The What-if feature improves your chance to find a match by increasing your chances by 30 extra singles. These are usually outside of your listed preferences. However, this feature requires payment.
A unique feature that draws many users is the video date feature that gives you a chance to get to know your Match remotely, even from your home. This helps members know each other even before they physically meet.
eHarmony Costs vs. Match Costs: Which Site is More Expensive?
eHarmony offers long-term payments ranging from the 6-month deal to the 24-month subscription. The six months subscription, light, is $65.9 per month totaling $395.40. The premium lasts 12 months, which is plus, you pay 45.9 USD monthly, summing up to 550.80 USD. The most extended subscription, extra, will cost you $35.9 per month, to sum up to 861.60 USD.
For Match.com, there are two membership types, the basic plan and the bundle plan. For the basic plan, you have four membership lengths, all having different prices. If you want a 1-month extended plan, you will just pay a total of 35.99 USD. The 3 months plan will cost you 19.99 USD per month, giving you a total cost of 59.97 USD.
The 6 months and 12 months subscriptions will cost you $17.99 and $15.99, per month respectively. The totals are $107.94 and $191.88, respectively.
The other subscription plan, the bundle plan, has three different types according to the subscription length, 3 months, 6 months, and 12 months. For the 3 months one, you will pay $23.99 each month, totaling $71.97.
The 6 months bundle plan costs $19.99 monthly, summing up to $119.94. The most extended subscription for 12 months will be $16.49 monthly to a total of $197.88.
In summary:
eHarmony is quite expensive as compared to Match, even after considering the different packages they offer.
eHarmony vs. Match: Safety and Security in Comparison
eHarmony has a two-step verification before creating an account, just to ensure that it is not a bot trying to impersonate a character. This helps account owners in the long run to avoid malicious activities.
Suppose you are offended by a particular member. In that case, you can block them from their profile by clicking on the ellipses and selecting "report this match."
The vast experience eHarmony has regarding online dating has curbed hackers, therefore registering no hacking incidents.
Match.com, on the other hand, lacks two-step verification. Still, members are strongly advised to follow the terms and privacy policies.
Members are warned of scammers who may be looking to cause harm and are directed to report them. You can report suspicious accounts or even block them from the buttons provided on account profiles.
eHarmony vs. Match: Quality of Profiles and Matches in Comparison
Match has a provision of 26 uploaded photos on your profile, along with profile pictures that are available for all members to see. This dating site gives you the compatibility percentage between you and the member you view their profile with detailed profiles.
To calculate the percentage, Match considers both you and the other member's interests and the qualities you seek in a potential partner. You are given three other options similar to the one you are checking out on the same page.
To calculate the percentage, Match considers both you and the other member's interests and the qualities you seek in a potential partner. You are given three other options similar to the one you are checking out on the same page.
Unlike other famous dating sites, Match has a low number of fake accounts. This is attributed to the site for messaging, a paid feature, the primary means of encountering scammers and fraudsters.
If you come across suspicious people, you can always report them on the ellipses found on the same page of their profile. Reporting, however, doesn't come easy as you have to upload a photo for it to go through.
eHarmony, following its lengthy sign-up process, there are few or no fake accounts. This dating site is five-star rated because it contains singles that are ready for something real. The site has many members in their 20s, 30s, 40s, and early 50s. Flirting and casual dates are not a thing here because of the type of members that are mostly looking to settle down.
eHarmony vs. Match: Which Customer Support Is Quicker?
Both sites encourage a quicker and more effective way to get answers to your questions is to look through the FAQ sections.
Match has many sample questions and answers you may look at, but you can contact them directly if you don't get the answer you desire. You can get answers through live chat, which is active from 8 am to 5 pm (CST).
My advice to you:
Choose eHarmony and get serious people who are down for a relationship. From my experience with dating sites, eHarmony, hands down, is quite a catch. If you are looking for a woman online, don't despair from the lengthy sign-up. Try eharmony.
For eHarmony, you can get their phone number or email when you click on a question and scroll to the bottom. Both sites don't disclose their support options often to get people to check out the FAQ section.
And the winner is: eHarmony
Both sites have extended subscription plans and sophisticated matching systems for their diverse populations. eHarmony is a linear type of dating site primarily focused on bringing people together for a lifetime.
At the same time, match.com has a wide choice of the kind of relationship you are looking for, casual or serious. The ultimate goal in life is to have a happy marriage or serious relationship.
You might have a lot of fun, but eventually, you will be looking to settle down.
Wanna find out how to meet an amazing foreign woman and have experience in International dating, but you have no idea how to start it. Keep calm, we are right here to help! ☝️ Ask Krystyna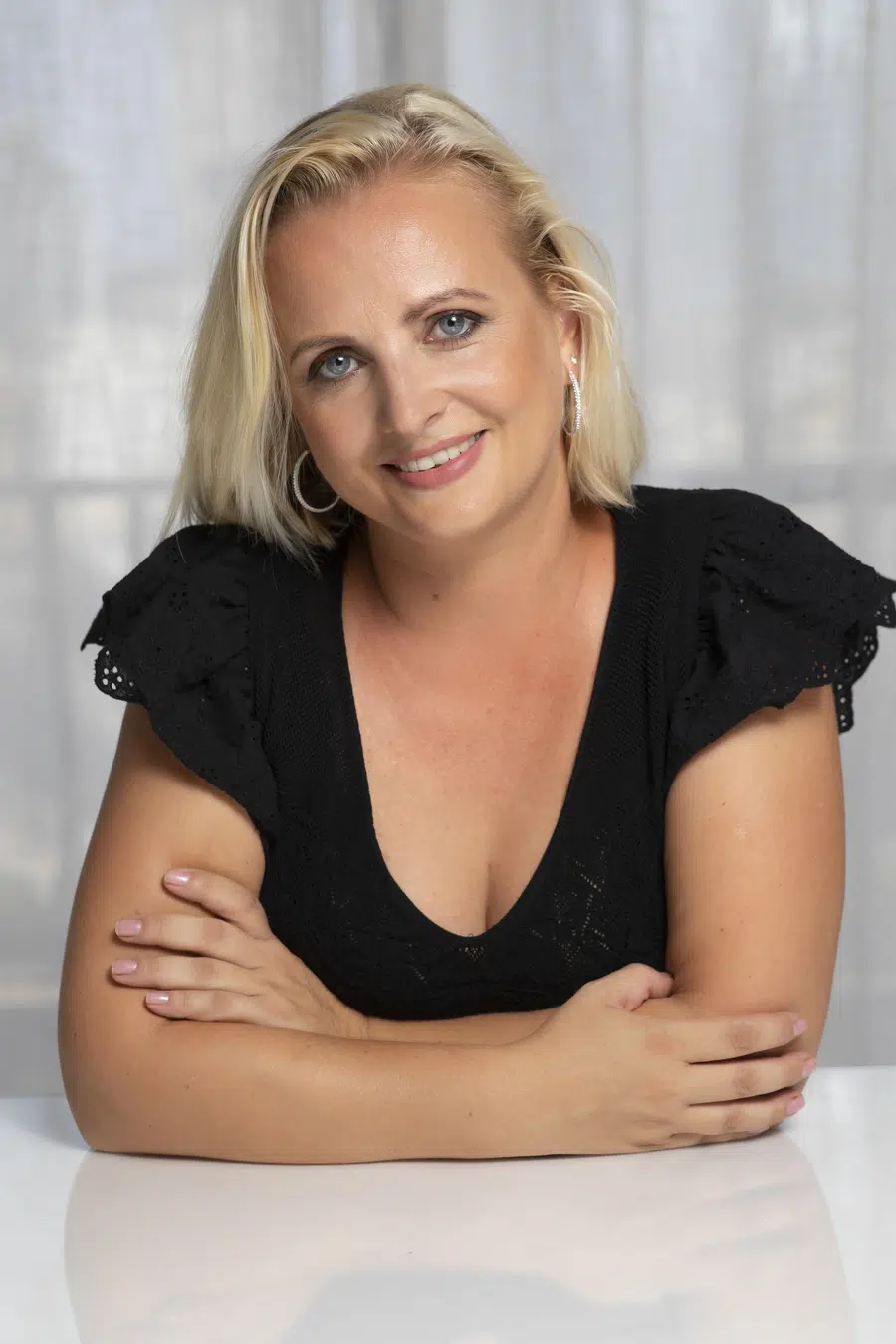 Krystyna is a blogger, coach and iDate speaker. She has been working in online romance and International dating industry since 2012 and is passionate about identifying the romance scam and giving dating tips and hacks. Join Krystyna for the dating service reviews and for finding ways to succeed with dating.
Krystyna focuses on International dating, which involves teaching men communication skills in a cross-cultural environment. She has been featured in many major publications including
DatingAdvice
,
Space Coast Daily
&
SWAGGER Magazine
.
Looking for more information? Feel free to get in touch to ask your questions or give feedback (see here:
Contact Krystyna
).