When searching for a dating site, you want to choose nothing but the best. You look through the overwhelming array of options before settling on one that you think is the best.
So, you have buckled to eHarmony and Tinder and you are confused about which is better?
Then this guide is for you.
Below you will find out most of the details you require to decide whether eHarmony or Tinder is the right choice for you, including prices, differences in features and the dating sites matching mechanism.
eHarmony or Tinder: Which App is More Popular?
Both eHarmony and Tinder are dating sites with a multitude of followers. However, Tinder has significantly more users than eHarmony. eHarmony has over 10 million active users, while Tinder has more than 75 million monthly users.
That makes Tinder a more popular and favourable choice.
eHarmony is a well-established dating site that boasts having the most advanced matching algorithms with profound success ( read also eharmony Review: Is eharmony.com a good dating site?)
Launched in 2000, it is one of the leading relationship-oriented dating sites in the US for finding a serious and long-term relationship. The vast majority of members in eHarmony ages above 30 years.
Tinder is one of the largest dating sites with a massive user base. Launched in 2012, this dating site is the one that introduced the "swiping craze", an easy and efficient way that users can find matches by swiping right or left to approve or reject a match. Tinder attracts a younger demographic and is best for casual dating. In addition, the site is 100% free to use with optional paid plans. 
You can download the App, communicate with mutual friends and swipe on profiles, all for free. However, to access extensive tinder features such as the rewind button and SuperLikes, you will need to subscribe to paid plans; Tinder Gold and Tinder Plus.
Comparison of the sign-up process
It is pretty easy to sign up for Tinder, and it takes around 5 to 8 minutes to complete. Furthermore, you can sign up for this dating site using your android, iOS or website. All you need to do is to download the tinder app and create your account.
Then fill in your email address or mobile number to receive a verification message. Once verified, you will have the option of connecting through your Facebook profile or filling up your details.
If you opt to sign up manually, input your name, year of birth, gender and profile picture to complete setting up your account and allow Tinder to access the required permissions.
While on the other hand, the sign-up process for eHarmony is so thorough
The thorough sign-up process helps the eHarmony advanced algorithm find the most suitable matches, giving you a greater chance of finding a perfect partner.
You can either sign-up using your email address or Facebook. Whichever way you use, the subsequent steps will remain unaffected.
To sign up for an eHarmony account, you must fill in your name, email address and create a password. Also, you will need to fill out your profile information and answer a general questionnaire which takes you a considerable amount of time.
The lengthy questionnaire covers topics including what you're looking for, your likes and dislikes, hobbies, and behavioural habits. Such information will help find potential matches.
Interesting to know
most online dating platforms concentrate more to give the best in-demand features. They forget that the design structure and usability is equally important. That is why most of these sites do not hit the benchmark of the client expectation.
eHarmony vs Tinder: User Usability and Design in Comparison
When you register into eHarmony, this platform arranges your match list in the grid showing you their bio information such as their names, age, and location under their blurred-out profile picture.
Furthermore, Tinder has a dating app that offers addictive swipe-based interfaces and a seamless design that keeps a young customer coming back, unlike eHarmony users who must fill in a detailed questionnaire to find a safe and secure long-term partner. If you are a younger client, Tinder will take the day for you
eHarmony provides their clients with a simple design that gives their clients good accessibility and navigation support.
The design is also user friendly, and new clients can use it with ease. Today this platform claims responsibility for 550 weddings in the US.
eHarmony vs Tinder: Services in Comparison
eHarmony and Tinder are both impressive online dating platforms for anyone looking for a dating site with a good track record in matchmaking.
eHarmony has many benefits to the user; this platform requires no effort from you to identify potential matches. It uses the information in your profile to search deep and ensure you find daily matches that suit your shape.
If you are ready to join eHarmony, expect to meet your ideal woman from a list of daily suggestions. Sometimes this procedure is frustrating, especially to users who are prepared to control their dating life.
If you receive the ideal matches in eHarmony, you are given a chance to reply to one or all of them. However, you should subscribe to a premium membership to avoid any limitations to send and receive messages.
eHarmony platform does not allow you to see another user profile unless you match. This action helps the user to maintain their privacy. However, the activity can be frustrating if you want to seek potential dates.
On the other hand, Tinder is best-loved by people under thirty. This online dating platform uses a smartphone app and boosts massive following across the world. Nonetheless, it offers a free swipe to its members. The only problem you will face is using a fuzzy algorithm to run your limits.
When you subscribe to this ultimate dating platform, Tinder puts your profile online to get potential matches. An action that super boost your visibility to 100% during peak hours.
Tinder also allows you to find an ideal match easily by listing your profile on top for thirty minutes. This action enables more people to see you. However, when using this platform, your location is a crucial determinant when looking for the love of your life.
eHarmony Costs vs Tinder Costs: Which Site is More Expensive?
For you to access advanced features in eHarmony and Tinder, it will cost you several dollars. If not taken care of, dating can drain your account. However, it is not advisable to cheapen your experience.
If you are an eHarmony member, you can access unlimited profiles, unlimited messages, access to who has viewed your profile, and a detailed personality account.
The eHarmony company has introduced three unique and affordable plans their clients can subscribe to and enjoy their various services.
eHarmony Subscription cost
On the other hand, Tinder is free but has an optional paid plan you can engage on. This dating platform allows members to communicate with mutual matches for free. As a result, singles are in a position to swipe communication and communicate with their matches.
Besides, for Tinder to be competitive, it does offer some paid plans like tinder plus. Tinder plus is a paid edition of the tinder app that allows you to access the premium features on offer like one boost a month, unlimited swiping, unlimited likes. When you use Tinder plus, it means your profile will be shown to many members.
These plans are for users who are ready to up their experience when using this platform.
Tinder costs: Subscribers above thirty years
Tinder costs: For subscribers below thirty years
Interesting to know:
eHarmony offers a more detailed and personalized matching system. However, it is slightly more expensive than Tinder.
eHarmony vs Tinder: Safety and Security in Comparison
The safety of your information is not negotiable on a dating site. When you register on eHarmony, the secrecy and protection of your data is well-taken care of. Their system uses end-to-end encryption intending to protect your data related to pricing and billing.
In addition, their Random Facts that you Won't Believe are True! eHarmony uses an ID verification system to cut down on the number of imposters on their platform. This action ensures their profiles belong to real singles.
Nevertheless, their customer support team is open to receive any complaint from their clients. Also, this team of dating experts constantly advise their clients to stay vigilant when they are online.
Like any other dating platform, Tinder has a safety centre that is more concerned about the app safety feature. This centre provides quizzes, resources, and tools on how to keep yourself safe. If any member discovers a scammer, Tinder advises its member to contact their customer service team immediately. However, Tinder keeps upping its support with new features that improve your visit to this platform.
In the recent two years, Tinder has faced controversial accusations on the safety of its members. That is why, in 2020, the mother company 'match group' announced that they would tighten their safety measures to address some fundamental issues flagged by the users. They decided to introduce a photo verification, a panic button, and a tinder safety centre.
Although Tinder has tried to improve and salvage its name from the damaging accusation, the consistency and the approach eHarmony have introduced in their systems makes it carries the day on the safety and security.
eHarmony vs Tinder: Quality of Profiles and Matches in Comparison
The eHarmony dating platform is known for its vibrancy in quality profiles. This factor is essential in determining how a dating platform is structured on your page. In addition, the compatibility section uses the data from the test and questionnaire to showcase a reflection of your personality, lifestyle. It also allows you to read the details about people that tend to attract you.
On the other hand, Tinder considers its prowess on the first impression a member makes on its platform. Online dating is all about the first impression you make using your photo and the limited information shared on your bio. This platform requires a member to showcase their personality using pictures.
Tinder allows its users to connect to their Instagram account. These features help your prospectors to see more information about you. Also, you can add your favourite music, photos, snap chat, and you can sort out the most attractive image.
Did you know?
When online dating platforms are efficient, it grows its user base like bushfires. Nowadays, It has become common for a couple to face disastrous casual fling. However, all is not lost with eHarmony and Tinder. Each dating platform ensures you find the right partner.
eHarmony vs Tinder: Which Customer Support Is Quicker?
Compared to Tinder, eHarmony does a lot better for customer support. This online dating platform has a customer support team that is always available to answer your queries.
Additionally, it has an extensive FAQ section that offers solutions to most customers' concerns and questions.
On the other hand, Tinder does not have a standard live customer service to its clients. Nevertheless, they have a support request form that allows you to be precise when raising your concern.
And the winner is eHarmony!
Suppose you are that person who is looking out for a long-term relationship that will lead to marriage. Then eHarmony explicitly states that the site is for singles who are seeking to find long term love.
Also, with the help of eHarmony robust catalogue, this online dating platform efficiently does the matching for you on a deeper level. This action makes it knock Tinder out of the way.
If you are looking for a long-term relationship that will end in marriage, eHarmony will be the place. This platform will give you a daily list of matches that suits your profile.
But if you are young and looking for a platform that embraces new technology, then Tinder is the place to be.
Wanna find out how to meet an amazing foreign woman and have experience in International dating, but you have no idea how to start it. Keep calm, we are right here to help! ☝️ Ask Krystyna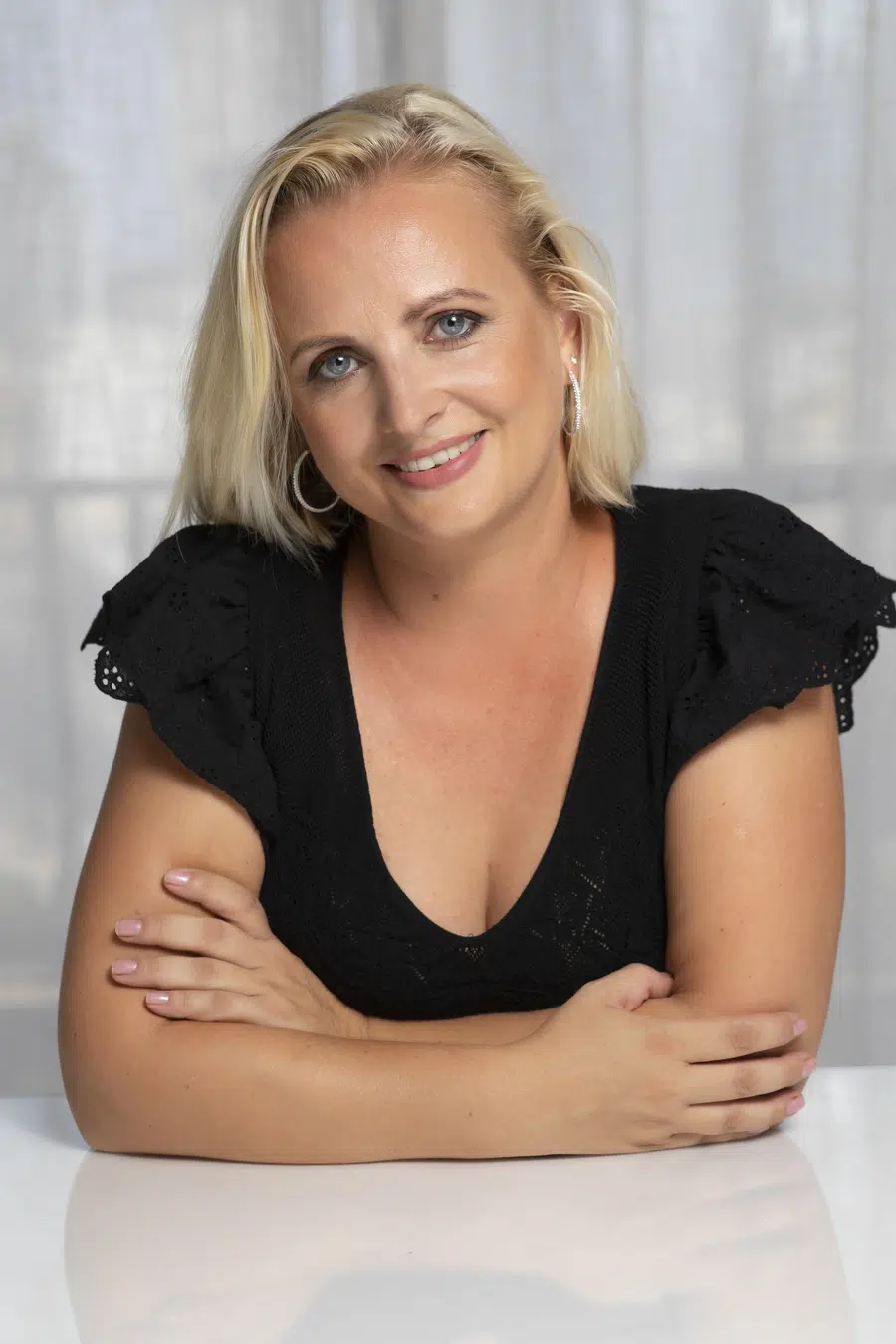 Krystyna is a blogger, coach and iDate speaker. She has been working in online romance and International dating industry since 2012 and is passionate about identifying the romance scam and giving dating tips and hacks. Join Krystyna for the dating service reviews and for finding ways to succeed with dating.
Krystyna focuses on International dating, which involves teaching men communication skills in a cross-cultural environment. She has been featured in many major publications including
DatingAdvice
,
Space Coast Daily
&
SWAGGER Magazine
.
Looking for more information? Feel free to get in touch to ask your questions or give feedback (see here:
Contact Krystyna
).