eHarmony and Zoosk are some of the widely used dating sites and apps all around the world. They have stood out because of their user-friendliness, quality matches and numerous dating success stories.
But, you may ask yourself which app is better: eHarmony or Zoosk? We shall answer this question throughout the article.
eHarmony or Zoosk: Which App is More Popular?
Zoosk and eHarmony have the same target audience, and each app is famous in its way. In terms of membership, Zoosk is more popular than eHarmony, with over 40 million users.
The membership is not only huge but also inclusive as it accommodates both straight and LGBTQ singles. Besides, since users can still view profiles, send smiles and hearts without a premium subscription, more people sign up on Zoosk.
eHarmony is the most popular app offering services geared towards serious relationships. Its premium membership is quite expensive, and members need to pay to view profiles and send messages.
Only singles who want to be in a committed relationship will pay before viewing their potentials' profiles and sending messages.
The Zoosk user base keeps growing because most new online dating singles may consider choosing Zoosk over eHarmony as they can view tons of profiles and send smiles to potential matches for free. They only upgrade to the premium option or buy coins to send messages.
eHarmony.com in a Brief Overview
eHarmony began operating in 2000, and it always targets relationship-minded singles (Read our eHarmony review: eharmony Review: Is eharmony.com a good dating site?). New users have to fill an in-depth relationship questionnaire that selects matches solely based on psychological principles.
Every day, eHarmony will recommend compatible matches through your inbox and filter your new messages based on your dating preferences. The app does all the matching work for you, and you only need to choose who you like the most.
Members on the free mode can set up their profiles and go through the platform. They can also send an emote, but they cannot see other users' profile pictures. Users should purchase a premium package for 6, 12 or 24 months to send and receive messages.
Even after filling a comprehensive questionnaire, users can still add extra details to their profiles and answer questions on their profiles. These two actions give better search engine results and result in the best matches.
Most of the single people on eHarmony are looking for long-term relationships that could end up in marriage. The main difference between eHarmony and Zoosk is that eHarmony selects potential matches for users, unlike the usual swipe left and right on Zoosk.
Besides, the site only caters to straight singles, although they have recently launched a separate site for the LGBTQ community.
Zoosk in a Brief Overview
Zoosk joined the online dating sector in 2007 and has become a top selection for most singles looking for flings, short or long term relationships. It mainly involves the usual swiping left and right, as in numerous other dating apps. Creating an account is easy, but users need a premium membership to access all the services.
Zoosk is famous for its vast and diverse user base, and regardless of what you want, you will always get a good selection of matches. Zoosk was part of Facebook before it launched as an app, and members are free to link their Twitter and Facebook accounts for more connections and matches.
Members using the Zoosk app enjoy a wide range of outstanding features. The search engine allows users to filter profiles with crucial parameters like age and location. There is also a Carousel feature that displays randomly selected profiles, and you can decide to accept or reject them. If you accept the recommendation, it becomes a match, and you can begin messaging.
Zoosk also has a SmaerPick feature which has become the app's trademark over time. This feature analyses your dating preferences and your ideal partners in the background and comes up with the top matching profiles.
Here is a comparison of the signup process on eHarmony and Zoosk.
You can access Zoosk either through the website on your laptop or mobile device or by downloading the Android and iOS app. The registration takes utmost 3 to 5 minutes. All you should do is give your personal information such as your gender, the gender you are interested in, birthday, email address and zip code.
Zoosk security features automatically detect and block VPNs, so you have to be where you say you are as per your zip code.
Did you know?
that how easy, complicated or time-consuming the signup process is determines whether users will complete the application or not?
After submitting your details, Zoosk sends an activation link to your email address. When you click on that link, you can access the website freely, but you need to verify your account by submitting the code sent to your mobile number.
After the signup, you can add a profile picture; it is optional, link your Twitter and Facebook, and answer simple profile questions. These steps improve your visibility and help to filter your matches.
The eHarmony sign up process starts just like Zoosk, but after filling out your personal information, you are redirected to a page that requires you to give a payment method. You can decide to choose the free trial offer, which has minimal services.
The signup process is not over yet as you need to answer very detailed compatibility questions, which may take time.
In summary
Zoosk's sign up process takes the lead here as it just takes a few minutes. If you want to sign up on eHarmony, you need to set aside some time so that you answer the compatibility quiz without rushing.
eHarmony vs. Zoosk: User Usability and Design in Comparison
Choosing a user-friendly dating site is crucial to avoid wasting time figuring out how the site works rather than getting to know new people and potential matches. Both Zoosk and eHarmony seem to understand how crucial a well-organised site is to the users. Let us dig deeper.
Zoosk may not have a thorough signup process. Still, they sure are top-notch when incorporating technological advancements into their platform and making their site easy to use for their members.
The design is simple and easy on the eyes, while the user experience is smooth with quick navigation from one page to the next.
eHarmony offers a beautifully designed interface with excellent navigation and an up to date style. This platform accommodates all age groups, and even the older generation who may be less tech-savvy can still navigate the site with minimal or no issues.
Users can access Zoosk and eHarmony through the webpage on a desktop or mobile browser. Besides, they also have apps that are available for android and iOS devices. Both the webpage and app platforms are easy to use and offer the same seamless online dating experience.
In summary
It is hard to choose a winner, but eHarmony has better usability because there are no bad reviews from the older members who may struggle with new technologies.
eHarmony vs. Zoosk: Services in Comparison
You may think that both Zoosk and eHarmony offer the same services since they are both dating sites. But, that is not the case, as each site has a service that makes it stand out. Here is a comparison of their services.
eHarmony dating service is highly rated by people looking for serious relationships. The site has been in existence for about two decades, and they have remained true to their scientific approach to compatibility.
eHarmony offers its users a thorough dating service whereby they do all the matching work for you, and you need to decide whether you love your recommended matches or not.
Zoosk is a bit younger in the dating scene than eHarmony. Still, their dating service is excellent and highly rated by young people looking for potential matches, possibly leading to love. The dating service on Zoosk rotates around behavioural matchmaking, whereby users' actions determine their recommended matches.
The service at Zoosk is perfect for users who wish to spend a small amount of money on premium subscriptions. Besides, it is best for people looking for hookups and casual dating. eHarmony dating service is perfect for users looking for deep and wholesome relationships leading to marriage.
In summary
Both apps offer exceptional dating services; it depends on what users want to get out of online dating.
eHarmony Costs vs. Zoosk Costs: Which Site is More Expensive?
It is interesting to note that eHarmony premium subscriptions are among the most expensive in online dating. However, the site does the entire matchmaking work for you, and it is worth every penny if you want a deep and long-lasting relationship.
Zoosk is quite affordable, and users can still swipe on potential matches without upgrading to the premium package. Here is a breakdown of eHarmony and Zoosk costs.
The site has a free trial offer that allows members to create their dating profiles, add photos and search for potential matches. There are also free communication weekends countable times in a year, where free members can send messages for free. The premium membership is as follows:
Members can send messages, view profile photos, get notified when someone views or favours them and look up more matches with a premium subscription.
The free trial at Zoosk allows you to send smiley faces, but you cannot send messages to potential matches. If you do not want to upgrade to a premium package, you can purchase Zoosk coins, send messages, and unlock the Carousel feature. The coins price ranges from $19.95 for 180 coins to $99.95 f0r 1800 coins. The premium package is as follows:
A premium membership at Zoosk allows you to send and get messages and live chat with the SmartPicks feature.
eHarmony vs. Zoosk: Safety and Security in Comparison
eHarmony ranks among the safest and most secure dating sites. All new members must fill in a long mandatory compatibility quiz which discourages people from creating fake profiles. Besides, before users view a profile picture and send a message, they must subscribe to the premium package, which is quite expensive for people with fake profiles.
Here are some random facts about eHarmony safety and security that you won't believe are true:
eHarmony screens all users against criminal registries to ensure nobody with a questionable character joins the site.

eHarmony has an email dedicated to only receiving match complaints from users, and the site encourages users to send any match complaints to [email protected]
Zoosk sign up process is not as strict as eHarmony, and there could be few instances of fake profiles. Although Zoosk does not screen members for any criminal records, it has a verification process that weeds out most dishonest and fake users.
The Zoosk site also automatically detects the use of VPNs and blocks access from anonymous locations. If you interact with a fake profile, you can always report to the administrators or use the block button found on the member's profile.
In summary
Both eHarmony and Zoosk have put effort into boosting the safety and security of their users, but eHarmony leads slightly.
eHarmony vs. Zoosk: Quality of Profiles and Matches in Comparison
eHarmony has more quality profiles compared to Zoosk. This is because eHarmony users have to fill a comprehensive quiz that outlines all their qualities and what they want in a partner. Both sites offer members suitable matches based on psychology for eHarmony and user's habits for Zoosk. So, how do both sites make matches?
Zoosk has a SmartPick feature and a behaviour matchmaking engine that learns all about you as you mingle with other members on the platform. After collecting sufficient data, these two Zoosk features work together to suggest the best matches for you.
eHarmony makes use of a comprehensive and highly-regarded compatibility test to find matches. After users give all the required information, the algorithm finds them the most quality matches available on the site.
Zoosk may take time to compile accurate and valuable data about you while eHarmony knows you well from the get-go from your answers on the compatibility quiz. It is safe to say eHarmony wins when it comes to offering quality matches on time.
eHarmony vs. Zoosk: Which Customer Support Is Quicker?
eHarmony customer support is reliable and can easily be reached under the customer centre, FAQ, and their active social media accounts.
Besides, eHarmony has a youtube channel that answers most of the questions that users may encounter during their experience. The site also offers numerous dating advice guides and safety tips.
Zoosk customer support is available through the contact form on the site and the comprehensive FAQ section. The customer care contact form may be hard to access on the site, but it gives you a direct connection with the support.
There is no hotline or live chat support here, and you can only use an on-site email form to reach support.
In summary
eHarmony once again wins on the customer support reliability and availability aspect.
And the Winner Is eHarmony
Most people on online dating apps and sites are looking for a genuine connection with someone that could potentially grow into something serious. 
eHarmony has proven to offer a deeper and more personalised approach to finding a perfect match and possibly a lifelong partner.
Wanna find out how to meet an amazing foreign woman and have experience in International dating, but you have no idea how to start it. Keep calm, we are right here to help! ☝️ Ask Krystyna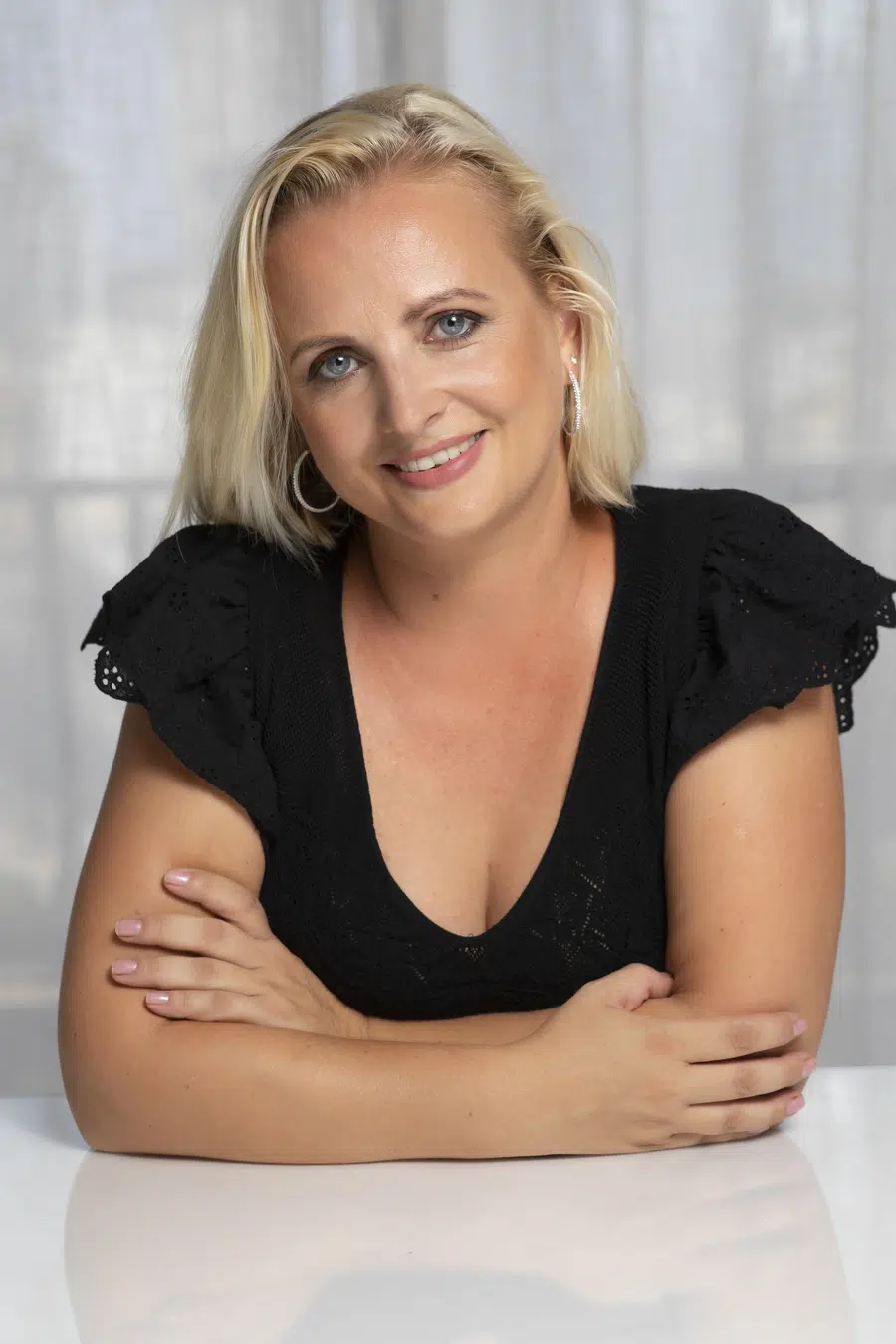 Krystyna is a blogger, coach and iDate speaker. She has been working in online romance and International dating industry since 2012 and is passionate about identifying the romance scam and giving dating tips and hacks. Join Krystyna for the dating service reviews and for finding ways to succeed with dating.
Krystyna focuses on International dating, which involves teaching men communication skills in a cross-cultural environment. She has been featured in many major publications including
DatingAdvice
,
Space Coast Daily
&
SWAGGER Magazine
.
Looking for more information? Feel free to get in touch to ask your questions or give feedback (see here:
Contact Krystyna
).