Currently, online dating is typically the most popular way to meet your better half. So, why not give it a try? With countless singles using some of the leading dating services to find their soulmates, we are no longer in the era where online dating was regarded as a no-go zone.
Having said that, finding a reliable and trustworthy site can be a daunting task, particularly if you are new this type of dating. Thus, what would an online dating specialist recommend if you are feeling quite anxious?
Dating reviews are a crucial part of the online dating landscape. All our reviews are unbiased and aim to provide truthful information to online dating enthusiasts. 
In this article, we will take you through the most important things you need to consider to ensure you are joining a professional dating service.
Keep on reading to find out more!
How Do We Review Online Dating Services
Are you looking to join a reputable dating site? With the advent of the internet, there have been many dating platforms, and not all are legit. This is where Krystyna comes in handy. She is a dating blogger and brings you unbiased online reviews on different dating platforms. These reviews can give you a good idea of what it's like to use an online dating site and whether or not it's worth your time.
Here are some common questions we feature in our dating review process.
Are there good, quality matches on this site? Is there just a few or plenty of singles to meet and match with?
The reviewers will check the kind of matches available on the dating sites and whether they are worthwhile. When checking the profile quality, they will look into the details mentioned by the users are helpful.
During our reviews, we check the relationships on the site, so you don't struggle to find love, a companion, or a quick fling.
Is signing up easy, complicated, or dang-near impossible?
A legitimate online dating site for singles should be simple enough to communicate and with the process of signing up. While people love a straightforward process, some sites bombard users with personal questions. Our reviewers check these online dating sites and sign up to give you the experience.
How easy is the site to use? Do you need a computer science degree, or is it designed for real people?
In today's day and age, sometimes some dating sites are meant for people with limited attention spans, so this is something we always keep in check. We always check to ensure that the site has a good user interface so that anyone can quickly access them.
Are there any great features? Do the features really help you in finding what you're looking for?
We believe in giving the best dating site reviews to everybody. As such, we will check whether the site has excellent features to enable you conveniently communicate with other users.
Does the dating site cater to casual dating, serious relationships, niche dating, or something in-between?
While online dating sites allow different people, some have restrictions on the kind of relationships. For example, some will support serious and committed relationships while others cater to casual dating. Some support all dating orientations, while others are strict on the present members.
Is the customer support any good? Are they accessible? Are they actually equipped to help in the instance you have an issue?
Customer support is a huge factor when it comes down to any service provider. We check the dating site's customer support channels and their speed in responding to client queries. When something does not go as planned and does not go with the service plan's stipulations, you need to know who to contact.
Most dating sites boast 24/7 customer support via emails, phone lines, and live chat. Our reviewers anonymously get in touch with the online dating platforms and give you an experience. We check the quality of their customer support, so you don't have to.
How much does a premium membership cost? Is it worth the money?
We believe that lovers should run free, and as such, we check how much the service costs and whether there is a premium membership. We always go into details to ensure that you get the best deal with all your money before signing up on a particular dating site. Our reviewers are also keen on assessing the different payment options on these dating platforms. We want you to get the most accessible options.
Is there a free trial? What features do you get access to before having to decide to pay or not?
We always want to make it convenient for you to step into online dating. Our reviews will check whether the platform has a free trial and how long. Some of them allow you to use their services for one week, a fortnight, or even one month. During this time, you might be allowed to use limited features. Once you upgrade to a membership, the platforms now give you full access.
Our reviewers will give you a detailed explanation of the available services during the trial and after paying.
Our dating site and app reviews
Eastern European Dating Sites Reviews
Here you find a list of detailed reviews of popular Russian and Ukrainian dating sites. With our reviews, you'll discover how each dating and marriage service exactly works, its features, and approximate cost. 
Asian Dating Sites Reviews
Here you find a list of detailed reviews of popular Asian online dating sites. With our reviews, you'll discover how each dating and marriage service exactly works, its features, and approximate cost. 
Latin Dating Sites Reviews
Here you find a list of detailed reviews of popular Latin online dating sites. With our reviews, you'll discover how each dating and marriage service exactly works, its features, and approximate cost. 
African Dating Sites Reviews
Here you find a list of detailed reviews of popular African online dating sites. With our reviews, you'll discover how each dating and marriage service exactly works, its features, and approximate cost. 
Not recommended / Blacklisted Dating Sites
Here you find blacklisted and not recommended Russian dating sites due to poor customer reviews, large number of fake profiles and very high prices for services:
Can we trust all the dating sites?
No, we cannot!
As exciting and convenient as it looks, the truth of the matter is that online dating can turn out to be dangerous. Therefore, if you plan to use it to meet your loved one, consider the following things:
Presence of Fake Accounts
Some people on these dating sites are deceitful, and they are not who they portray to be. What's more, they might be in a real-life relationship and are only after a one-night stand. So, consider performing detailed research about your 'new catch.'
In online dating, your security and safety are not assured. While you might have good faith in your online partner, you might also become a victim of identity theft or scamming. Thus, avoid giving someone your personal data, such as bank account details, regardless of how hard you fall for him or her.
It is not always advisable to meet up with a stranger you meet online during the initial stages due to increased human trafficking. Yes, traffickers prefer using online platforms to attract young individuals into dangerous circumstances that may make them trafficked.
How to Write Dating Site Reviews
Writing a dating site review can be an incredible way to share valuable info with prospective clients, besides promoting the site. As a general rule, a dating site review should have both the offered services' pros and cons.
This way, potential customers will have conclusive info regarding the brand's strengths and weaknesses. A compelling review needs to define the target audience for the services offered clearly. One of the main reasons why individuals read reviews is that they need to ensure that the offered service is the best of its kind.
While people are curious about alternative dating platforms, they want to ensure your website is the unquestionable king of its category. What's more, customers want to read as many opinions as possible before making the ultimate purchase.
Some of the things that you need to consider when writing a convincing dating site review include personal experience, costs of the services, the available services offered, the available anti-scam policy, mobile application availability, success rate, membership plans offered, previous customer experiences, etc.
Which Dating Sites Actually Work?
You will have the highest success rate meeting the love of your life through a dating platform provided you first determine what you are searching for. If you are after casual hook-ups and flings, please stay away from the sites intended to help you meet long-term partners.
Equally, if you are no longer into one-night stands, the dating sites that primarily emphasise this act have high chances of frustrating you. Regarding frustrations, nothing annoys users more than a dating site with plenty of fake profiles.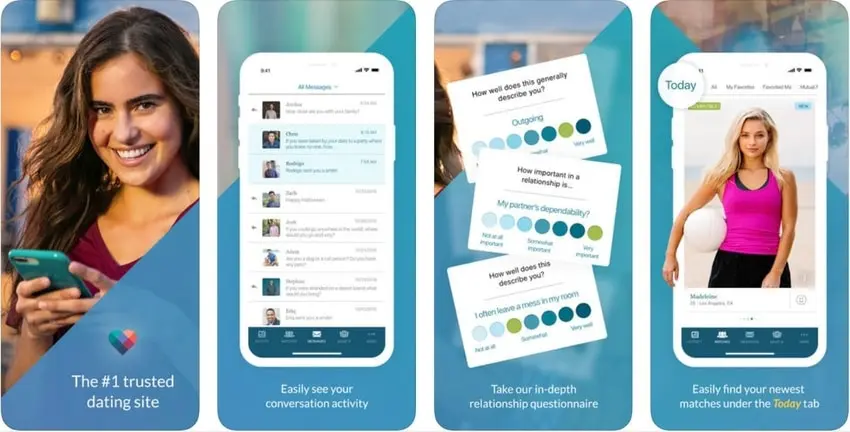 Therefore, pay close attention to what the dating websites do to ensure you only meet singles who are as serious as you. Ideally, it would be wise of you to assess the dating company's services to safeguard users' privacy.
At the end of the day, a dating website that works have the following characteristics:
What Is the Average Success Rate of Online Dating Sites?
According to a study from Stanford, close to 40% of the US couples meet on the internet. By 2040, this number is expected to reach a high of 70%, as denoted by Statista.
The global pandemic resulted in the closure of bars, limitation of indoor activities and live music events. In the process, there were few places left where singles could meet and mingle. But this constant loneliness made people turn to dating platforms to look for a loved one.
You don't necessarily need exceptional advice from a data analyst to realise that online dating success rate is projected to rise. The advancement in technology offers you the chance to meet up with plenty of singles you would have never imagined exists.
Still, the success rate demands game plan and patience. Basically, you have to pick a dating website comprising features that best fit your dating lifestyle and the lifestyle of the kind of individual you are searching for.
Are Online Dating Sites A Waste of Time?
The ugly truth with online dating websites is that most of them do not really work. So, before you subscribe to a site's premium plan, it is advisable to consider the following:
Members Lie on their Profiles
Yes, every member wants to look appealing on the profile. Thus, it will not be a surprise to come across users who lie on their profiles to attract others. Indeed, more than half of the members on dating sites lie about one thing or the other.
Relationships Fail to Last
While more than a third of the members who use dating websites never go on a date with the individuals they meet on the internet, those who manage to go on a date face an uphill battle when advancing the relationship.
It Makes One Judgmental and Picky
According to psychological science, reviewing several potential lovers will make you more judgmental. In the process, you will have high chances of disregarding a not-quite-ideal candidate than meeting the person in person.
Is Internet Dating Worth Trying It?
Presently, internet dating is more prevalent than ever before. Perhaps the reason for the acceptance and success is the increase in the number of dating sites and the advancement of the internet and technology. Below are the reasons why you need to give it a try:
It Gives You Access to Countless Singles
One of the main benefits of internet dating is that it gives you plenty of singles to choose from. The ease in which you can connect with other singles is another reason this type of dating has been widely accepted in recent years.
Gives Suggestions Based on Compatibility
Another good reason to give online dating a try is to connect you to people with similar interests and characters like you. Merely put, you will have minimal chances of going on a date and meet a person who doesn't have similar ideologies as you.
It May Make You Meet Your Lifetime Partner
Remember that you may find a serious person who is really interested in a lasting relationship that leads to marriage. However, your commitment and time determine whether you will meet your soulmate.
How to Choose the Best Dating Service - Our Top 3 Tips
Now that you have decided you will get the love of your life from an online dating site, please consider the following tips when picking the best one:
By reading online reviews, you will find out how effective the platform is, as highlighted by previous and existing members. It is advisable to assess the platform's success rate. Thus, it would be wise of you to opt for a website whose positive reviews surpass the negative ones. It portrays satisfaction to the previous clients.
Check the Website's Regulations and Restrictions
It is advisable to evaluate whether the dating website offers a filter which blocks unwanted comments from some members. Notably, some people who signup at these platforms want to con others their hard-earned money. Therefore, always check out the mechanisms provided by the company to deal with potential scammers and fraudsters.
Assess the Website's User-friendliness
The last thing is that you have to consider the website's ease of use and simplicity. As a general rule, always go for a website that's simple when it comes to signing up at a dating site. You have to pick a dating site you can effortlessly operate and comprehend. Thus, choose a website that works best on laptops, desktops and smartphones.
Wanna find out how to meet an amazing foreign woman and have experience in International dating, but you have no idea how to start it. Keep calm, we are right here to help! ☝️ Ask Krystyna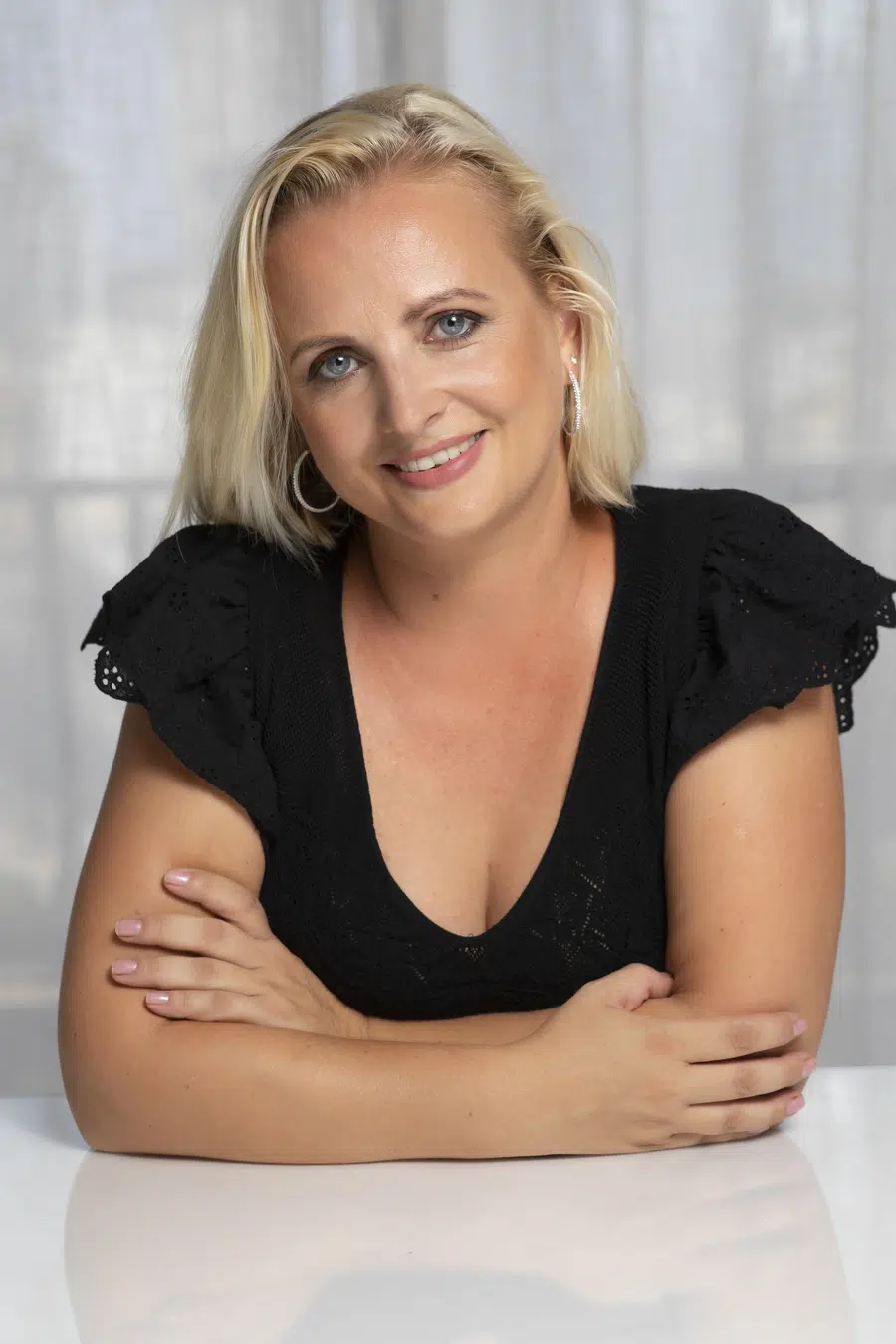 Krystyna is a blogger, coach and iDate speaker. She has been working in online romance and International dating industry since 2012 and is passionate about identifying the romance scam and giving dating tips and hacks. Join Krystyna for the dating service reviews and for finding ways to succeed with dating.
Krystyna focuses on International dating, which involves teaching men communication skills in a cross-cultural environment. She has been featured in many major publications including
DatingAdvice
,
Space Coast Daily
&
SWAGGER Magazine
.
Looking for more information? Feel free to get in touch to ask your questions or give feedback (see here:
Contact Krystyna
).