Over time the world has evolved in terms of technology, culture, and such. One of the things that evolution has dramatically affected is the ways of dating.
I have come across various dating sites navigating the world of online dating. Among the sites includes AdultFriendFinder and AshleyMadison which have been useful in finding like-minded individuals with similar interests.
These dating websites have been created to cater to specific niches and preferences. AdultFriendFinder is geared towards individuals looking for casual relationships, while AshleyMadison is designed specifically for those seeking extramarital affairs.
In this article, I will compare these two sites by looking at their features, user experience, and membership options to help you determine which one might be right for you.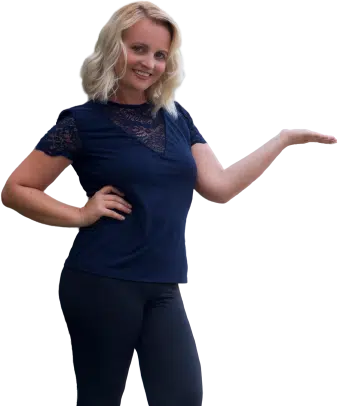 AdultFriendFinder Vs AshleyMadison: Brief Overview
AdultFriendFinder has a large user base of over 80 million members worldwide. The site was launched in the late 1990s and its headquarters is located in Campbell, California, in the United States.
I have had the opportunity to enjoy a range of features of this site, such as; chat rooms, webcams, and more. Additionally, AdultFriendFinder has extensive search function, I appreciated the site's openness toward different sexual preferences and kinks. However, you might find the interface to be busy and sometimes overwhelming.
AshleyMadison was in was launched in 2001 by a Canadian company called Avid Life Media Inc. Overtime, it has gained over 60 million members worldwide. The site headquarters is based in Toronto, Ontario, Canada.
AshleyMadison has a streamlined and user-friendly design. In addition, I enjoy discreet messaging and the photo blur function, which protects my privacy since I value my anonymity. However, the only turn-off is the site's focus on extramarital affairs.
In AdultFriendFinder, I am able to enjoy both free basic and paid premium membership, while AshleyMadison, I have to pay to access the site's full range of features.
However, when deciding between the two sites, my preferences and what I seek are the most significant determiners.
I can attest that both AdultFriendFinder and AshleyMadison have similar registration processes. They all request the following basic personal information to register; your name, email address, gender, age, and location. Additionally, you'll need to create a username and password.
Despite the similarities in the registration process on both sites, they differ in terms of the amount of information required. AshleyMadison emphasizes on discretion, so the profile you create may not be as detailed as the one you create on AdultFriendFinder.
During my registration on AdultFriendFinder, I was required to upload a photo of myself holding a slip of paper with my username written on it. Additionally, I needed to provide a government-issued ID such as a passport to verify my identity. This was a necessary step to ensure that I was genuine and not a fake profile.
AshleyMadison's verification process was more moderate. I was required to upload a photo of myself and blur it to protect my privacy. Email verification was also done to avoid using email addresses with real names.
Basically both AdultFriendFinder and AshleyMadison have no difference in registration process except for the amount of information required.
AdultFriendFinder Vs AshleyMadison: Which Site Is Easier to Use?
Before I settled on a dating site, I wanted a platform where I can easily access information about my potential partner. More information means I take less time matching or finding my date.
AdultFriendFinder and AshleyMadison are designed to be user-friendly and straightforward. They both have almost the same interface and customer support. AdultFriendFinder is primarily focused on casual hook-ups, while AshleyMadison is geared toward individuals seeking extramarital affairs.
Which site is easier to use? To answer this question, I looked at a site with more information on what I was looking for in a partner. Through my experience AdultFriendFinder offers a more detailed profile than AshleyMadison.
Therefore, if you are looking for Friends with Benefits, situationships, or generally casual relationships AdultFriendFinder could be of much help. You can explore the option of your preferred potential partner by viewing their bios, photos, and videos on the sites.
AdultFriendFinder Vs AshleyMadison: Free and Fee Services
AdultFriendFinder offers both free and fee-based services. With a free account, I can create a profile, browse other users' profiles, and send friend requests. However, I have to upgrade to premium to access additional features such as sending messages and viewing full-sized photos.
With a premium account I am able to access additional features such as live webcams, the ability to contact new members first, and priority customer support.
AshleyMadison offers the same free and fee-based services. With a free account, I can create a profile, view other users' profiles, and send winks. However, I had to purchase credits to access additional features such as sending messages and initiating chats.
I used credits to send messages, gifts, and priority messages. I could also purchase a premium membership, which offers additional benefits such as profile highlighting and discreet billing. However, I have an option of using the free or fee-based services on both sites if I want to.
AdultFriendFinder Vs AshleyMadison Prices: Which Site is More Expensive?
Due to different pricing structures, comparing the two sites is difficult. And also, there is the factor of location or country that influences pricing.
AshleyMadison uses credits, where one credit allows you to send one message. The price of credit ranges between $0.29USD and $0.59USD depending on your level. This may be expensive, especially when you find a woman who wants to chat for a while before meeting. But if you can manage 100 credits per year, it could be cheaper.
On the other hand, AdultFriendFinder operates on a subscription-based model. I can sign up for a free account or purchase a premium membership. The premium membership costs range from $39.95 for a month to $239.95 for a year. The longer the subscription period, the more significant the discount.
AdultFriendFinder has an unlimited amount of messages you can send once you upgrade your subscription. In my experience, I will opt for this site due to unlimited messages and the high chances of securing a hook-up.
AdultFriendFinder Vs AshleyMadison: AntiScam Policy Compared
Anti-scam policy ensures that a dating site is safe and enjoyable for users to interact and form connections. AshleyMadison and AdultFriendFinder have policies to prevent and remove scams and fake profiles.
For instance, AshleyMadison has a "Trusted Member" program. The Trusted Member program is voluntary; members provide proof of their identity, such as a government-issued ID or passport.
Your profile will be marked as a Trusted Member when you have been verified. You will receive a badge on their profile, among other benefits such as priority customer service.
AdultFriendFinder uses a verification system that requires users to submit a government-issued ID besides uploading photos with written usernames. AdultFriendFinder will also ask you to verify your account using your email address, which helps prevent fake accounts.
AdultFriendFinder Vs AshleyMadison: Profiles Quality in Comparison
Both AshleyMadison and AdultFriendFinder allow me to create detailed profiles that include information about my interests, preferences, and desires. I can also upload photos and videos to my profiles, and also share explicit content.
In terms of profile quality, Ashley Madison is discreet and professional design. The site encourages you to provide accurate information about yourself, but also allows you to hide your identity by using blurred photos and anonymous usernames. If you want to maintain their privacy while seeking extramarital affairs AshleyMadison can make that happen.
In contrast, AdultFriendFinder has a more casual and playful design. The site allows me to be more open and explicit about my desires and preferences, and most members upload explicit content to their profiles. However, this design feature may not be suitable for everyone, as it can attract users who are primarily interested in casual hook-ups.
Overall, the profile quality on both AshleyMadison and AdultFriendFinder can vary depending on your preferences and intentions. However, both sites allow you to create detailed profiles that can help you find compatible matches.
AdultFriendFinder Vs AshleyMadison: Which Support Is Better?
Some of the support you may expect are; Technical support, Safety support, Profile assistance, and more. Both dating sites provide these aids with excellent customer support to ensure you get a positive user experience and promote satisfaction.
We go back to our question, which site offers better support, AshleyMadison or AdultFriendFinder? Both sites can give you customer support through various channels such as email, live chat, and phone support. I could get email from either site suggesting me to rate their site, which allows you to give feedback on your experience.
From user reviews on both sites, Ashley Madison and AdultFriendFinder have a tie. Regarding safety, technical and profile assistance is concerned; they both have good customer support. Consider what you are looking for when it comes to customer support.
Best online dating sites and apps tO try
AdultFriendFinder Vs AshleyMadison: Customers Review
I cannot say either AdultFriendFinder or AshleyMadison is good or bad; they have different strengths and weaknesses. AdultFriendFinder is rated at 1.3 stars, while AshelyMadison is at 1.3 stars.
This statistic puts AdultFriendFinder equal with AshleyMadison.
However, there are some aspects where AshleyMadison has its best compared to AdultFriendFinder—for instance, privacy and discretion on AshleyMadison where you can maintain your anonymity.
Among my complaints on AdultFriendFinder are fake profiles; the verification process could be better, and less than a handful of profiles are genuine. Secondly, customer services; the admin needs to handle the site. Most members violate the site's terms.
AshleyMadison, on the other hand, also has fake profiles and poor customer service problems. It is also expensive, a trait that differentiates AshleyMadison from AdultFriendFinder.
If you want to use either of the two sites, research and read customer reviews from multiple sources. You can take necessary precautions to protect their privacy and safety from there.
Conclusion: AdultFriendFinder is the Winner!
Dating sites have become the way forward nowadays. If you are looking for a relationship, you only need to sign up for a dating site. Such sites may include AdultFriendFinder or AshleyMadison.
Both sites could provide you with what you are looking for. Be it extramarital affairs in discretion or causal relationship; these will provide.
Regarding which one is better, AdultFriendFinder is a better option by a slight margin. It is cheaper with higher chances of hook-up success. It is a friendly user and easy to use compared to AshleyMadison.
Wanna find out how to meet a hot casual date abroad, but you have no idea how to start it. Keep calm, we are right here to help! ☝️
Ask Us A Question
Janis is a world traveler and digital nomad. He makes his living as a blogger and writer, and enjoys testing dating sites for casual dating. The guy is not in the mood for a serious relationship, but casual dating is the fun part if you're only 30 and don't have any intentions for marriage.
In our team, Janis writes about special aspects of international adult dating, e.g. sex etiquette in different countries, best places to meet up and much more. He has tested several dozens of casual dating apps and sites and helps you to find a hot hookup beyond borders and experience foreign dating differently.