AfricanDate.com appears to be a dating site tailored for individuals residing in Africa, interested in an African partner, or that has African roots to connect and find their ideal partner.
However, the key term here is ideal. Although you may be looking for your perfect partner, is AfricanDate.com the ideal dating site for you to use? An international dating site like AfricanDate.com needs to have several characteristics that showcase its safety and security for users.
Today, I'm giving this site a very good look by reviewing all the important aspects of it, so you don't have to. Safety and security are your first priority when joining a new dating site, so let's see what AfricanDate.com has to offer.
Who runs AfricanDate.com? SOL again
AfricanDate.com is part of the SOL Business Services like many other shady dating sites I've reviewed.
Sol Business Services owns a great many of the international dating sites, and that's also why many of these sites' landing pages and functional aspects are so similar.
This may be the first warning sign, but let's dig deeper into this site to see what it offers and how easy it is to become a subscribed member.
This operator is BLACKLISTED. We conducted this review to see what they're all about and what they offer. Keep in mind this site review is purely informative. We recommend you use the below brands instead, for a safer experience.
The Signup Process at AfricanDate: Way Too Easy
Signing up? What a breeze. All you need is a working email and a password. The site then sends you an authentication email that you'll find in your spam folder. Click on the link, and you're in!
Now, the site wants you to create a profile, but I kept mine blank just to see if I still get any attention.
I hadn't even finished typing the previous sentence when I received two messages! The ladies on AfricanDate.com seem to like blank profiles with no information. It makes you think.
What Can I Do at AfricanDate For Free?
On the site, you have the opportunity to reply once. However, you have to purchase credits to see the next reply, which I received within a second after I sent mine.
I now have four messages waiting, but as I cannot reply to them, let's see what the upgrade options look like.
AfricanDate Costs: What I Need To Pay For
Here are the subscription options you can choose from.
And, believe me, you're going to need those credits!
Here is AfricanDate.com's extensive price list:
Of course, in tiny print, SOL Business Services also mentions that, once you subscribe, it becomes a monthly recurring subscription that the company will deduct from your account unless you attempt to cancel it from your side.
Read small print very carefully at the payment page You've selected 150 Credits for $19.99 in total.Purchase appears on your bank statement as: 'AfricanDate*'. This one-month subscription will renew until you cancel. *1-month subscription for 19,99 $, 49,99 $ starting from 2nd month. Your card details will be securely tokenized to simplify the checkout process.
The site is easy to use, and the navigation is intuitive. While reviewing the subscription and price list, I was bombarded with four more profiles and a request to instant message. This may be a prompt for me to buy into a subscription as I just visited the subscription page. 
The Profiles At AfricanDate
The profile I looked at was very complete and had public and private photos. The profile contained all kinds of information ranging from her height and body type to her occupation and hobbies.
Below the profile were other suggestions of women the site's algorithm identified as similar to the profile I was looking at.
The profiles contained women from diverse cultural and ethnic backgrounds, and not every woman was from Africa specifically.
Below the profile I was looking at was a statement written in small print: This member is curated by our partner and uses the website for free. I found this quite interesting.
How Good is The AfricanDate Customer Service?
My experience is that Live Chat at AfricanDate is dysfunctional.
On the bottom left-hand corner of the screen is a green "Live Support" box. When clicking on it, it shows my AfricanDate.com ID and shows that live support is online with a green dot.
However, it was impossible to type a message in the box, which meant I had to look for customer support elsewhere.
I found an FAQ section on the main menu where I could successfully delete my account. 
AfricanDate at SiteJabber: What Do People Say?
I couldn't find any reviews on TrustPilot, which I find the more trustworthy rating site. On Sitejabber, AfricanDate.com's reputation seems spotless when you look at its overall 4.6-star rating.
However, I did pick up some interesting things, including the site not receiving any positive ratings within the last twelve months. When reading the reviews, there are a lot of angry customers accusing the site of being a scam.
AfricanDate Review: The Verdict is Out
It's safe to say that there are way too many red flags on this AfricanDate.com — more than there appear to be any pros.
With another "credit subscription" stealthily designed to be a recurring deduction at astronomical prices without as much as a free trial or test run, a live customer support option that does not work, and women from all over flocking to meet a faceless, empty profile after signing up was as easy as snapping my fingers — I think we now know enough about AfricanDate.com to give it a polite shun and a "no, thank you."
Not recommended / Blacklisted Dating Sites
Alternatives to AfricanDate
However, don't get your hopes down. Below, I provide some safer and more legitimate alternatives.
With NigerianDating.com, it's all in the name. Most of the members are from Nigeria, reside in Nigeria, or have Nigerian roots. However, foreigners are also welcome, and many foreign singles from across the globe wish to find their gorgeous Nigerian match (s. Also NigerianDating.com Review: Is NigerianDating legit?).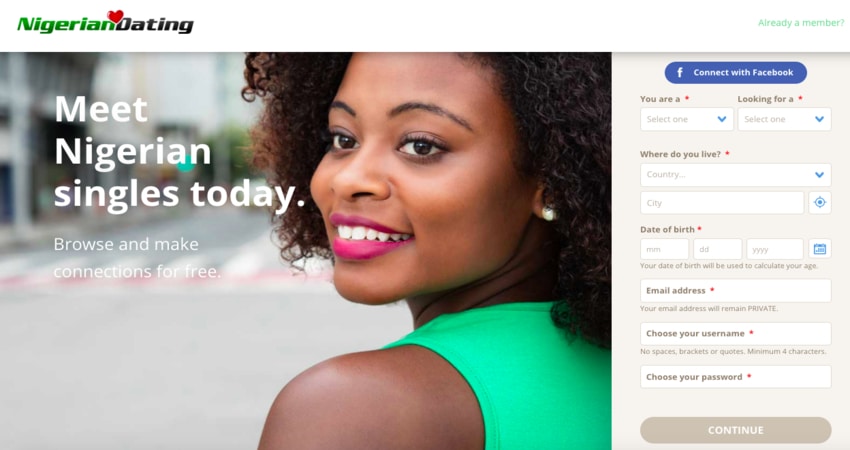 Don't be shy if you're not from Africa. On NigerianDating.com, you'll find people from Canada, the US, Italy, France, Sweden, Slovakia, Spain, and Austria.
Most singles on the site's sexual orientation are straight, but there's no hostility towards any other sexual orientation.
The most important thing you need to know about NigerianDating.com is that most of its members are there because they are looking for a long-term partner, and many are interested in long-term, interracial relationships.
The site is great and really easy to navigate, and if you want to subscribe, here's your price list:
Members need to disclose what they are looking for on this dating site, so you'll never be in the dark about anyone's intentions.
AfroIntroductions is an excellent option for African singles looking for a dating site. Cupid Media operates AfroIntroductions.com, and the site's members and subscribers are mostly individuals looking for serious or long-term relationships online.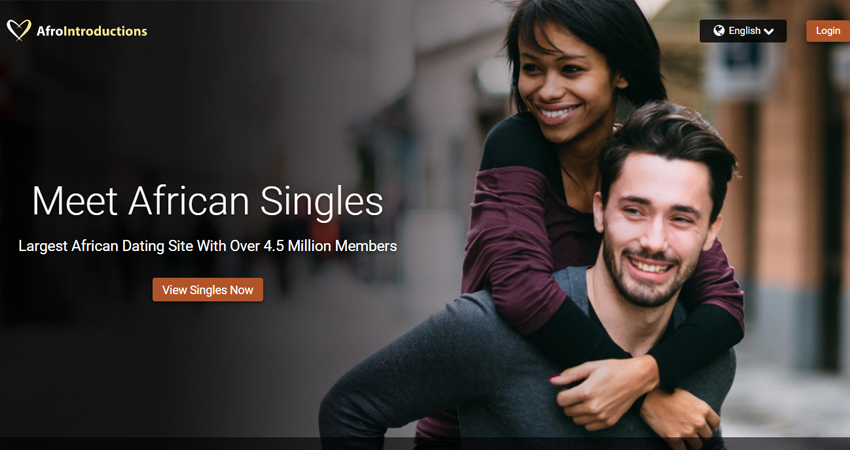 Although you won't be able to do much free on the site except get to know it and read the first messages that might come your way, there are two different premium packages if you decide you want to take the plunge.
You can either go for Gold or Platinum. Ultimately, the longer you choose to stay and make friends, the more value you'll get from your subscription. For Gold, a month's subscription is 34.99 USD, whereas six months is 69.98 USD, making it cheaper per month. The most significant saving is if you decide to subscribe for a year, where you'll be paying 12.50 USD per month.
Another great feature is that this site also has a user-friendly mobile app available for iOS and Android.
The site moderator team is vigilant and always active by immediately removing any reported or suspicious profiles.
As a member, you can fully customize your profile, including much-needed privacy and notification settings. You can use AfroIntroductions for free Test now for free.
Read Our AfroIntroductions.com Review:
As a member, you'll have instant messenger, and the app also supports video calls. The Cupid function helps refine suggested matches and filter search results even more.
Wanna find out how to meet an amazing foreign woman and have experience in International dating, but you have no idea how to start it. Keep calm, we are right here to help! ☝️ Ask Krystyna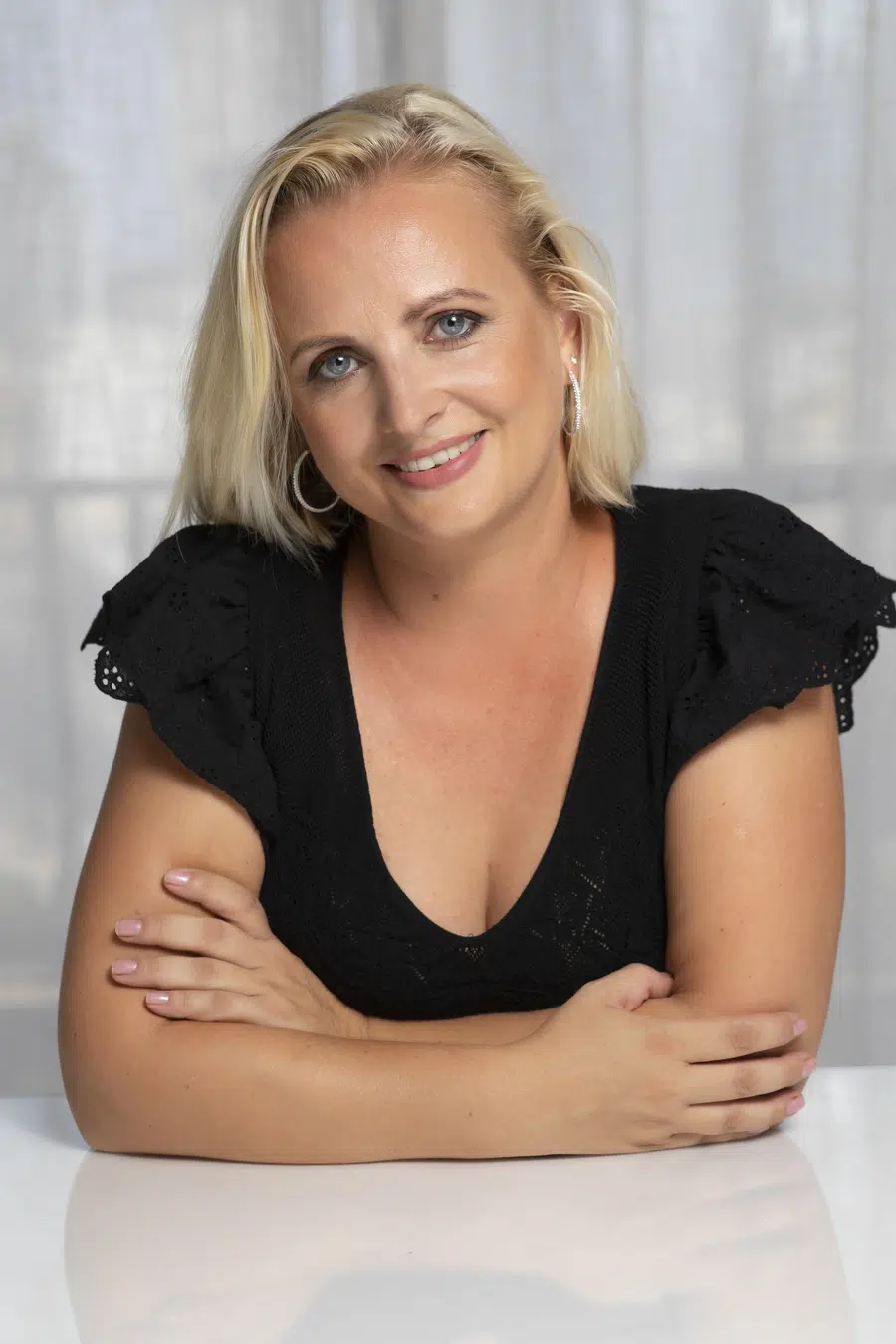 Krystyna is a blogger, coach and iDate speaker. She has been working in online romance and International dating industry since 2012 and is passionate about identifying the romance scam and giving dating tips and hacks. Join Krystyna for the dating service reviews and for finding ways to succeed with dating.
Krystyna focuses on International dating, which involves teaching men communication skills in a cross-cultural environment. She has been featured in many major publications including
DatingAdvice
,
Space Coast Daily
&
SWAGGER Magazine
.
Looking for more information? Feel free to get in touch to ask your questions or give feedback (see here:
Contact Krystyna
).