AfricanLove is a fast-growing site that links the world to beautiful single Africans and their admirers. Since its launch, the website has received a lot of members from all around the world. This article will help you review all the amazing features and services the site offers and any shortcomings.
You need to know what AfricanLove costs, the kind of profiles you are likely to encounter, and whether it's safe or not before you commit and buy a membership. The site tries hard to make your dating experience one of a kind. Read on to find out if AfricanLove is worth paying for.
Introduction to AfricanLove
AfricanLove dating site is from World Singles Network that specializes in the ethnic dating niche. Young adults are the majority, especially men. Most of them are from Nigeria, but there are other singles from the UK, USA, Kenya, South Africa, Togo, and France, to name a few countries. They have facilitated over eight million connections.
Singles can communicate on the website using their compelling features. That's why thousands have found lasting friendships, romance and even marriage. Anyone looking for the most beautiful African singles can sign up with the site and enjoy the thrill of it all. The site has quality profiles that all hint at looking for serious partners.
Features and services of AfricanLove
World plus is one of the features on the site. It allows you to get in touch with singles from other World Singles Network dating sites. It opens you up to better possibilities and increases your chances of meeting the right one. There are also advanced filters that give you more specific results when you search for singles.
AfricanLove offers anonymity; you can browse through the profiles without exposing your identity. That gives you an upper hand in case you encounter a fake profile. The best part is, the feature is free for all members. All communication services are available; you can chat, send messages and photos with other singles at will.
AfricanLove price – How Much Does AfricanLove Cost?
Not all the features on the site are free. The features that anyone access are creating an account, viewing profiles and browsing photos. To access advanced filters, chat with everyone, remove ads and stand out from the crowd, you have to pay. Acquiring a membership will be the best way to experience the dating site.
Compared to other dating sites, AfricanLove is average. You can make the payments using PayPal, cheque or credit card. Membership is renewed every month, and you can exit at any time.
What is the profile quality at AfricanLove?
A dating profile is the best way to know a single member at AfricanLove. As you know, viewing profiles is free, but that won't do much if they are not high quality. Luckily the profiles you will see are all quality and legit. You can upload up to twenty photos; by the time you are done going through all the pictures, you will understand who you are dealing with.
Some questions are required during sign-up, so you will notice the profiles are very detailed. Almost every feature you need to initiate interactions is available at the profile. You can give people likes, add them to your favourites list, chat or even block them with buttons at the profiles. Including people that are not you in the profile is not allowed. All the pictures you will see belongs to your admirer or someone you are interested in.
Is it safe to use AfricanLove.com?
AfricanLove.com boasts of being one hundred per cent scam-free. You will be safe using the site to meet singles from anywhere you want. If, by chance, you interact with someone and you feel they are not legit. You have the right to block them or report the profiles to site administrators. That way, you don't have to interact with anyone you have suspicions about. The site tries as much as possible to filter profiles so that no scammers can access you.
Interesting to know
You should expect to encounter little white lies when you are using dating sites. Most women would lie about their age and men about their work. When interacting with singles online, ensure you get all the answers before proceeding to the next step.
With that said, you still need to be cautious when using any dating site. Avoid sharing your personal information online. Keep everything private until you can trust the person you are interacting with. Never rush to take things offline after only a few days of chatting. Get to know singles as much as possible before you proceed to the next level. You don't have to take their word for it; try joining the site and prove whether it's scam-free for yourself.
How Easy Is The Site To Use?
Like all the World Singles Network sites, African Love has an easy to navigate interface. First-timers will not experience any difficulties operating the site. All features are easily seen when you create a profile. Starting interactions, especially if you are a paying member, is a smooth process. The only hard part is finding the right one for you. You can chat with many singles to ensure you are giving yourself a real shot.
The site doesn't have an app at the moment. However, you can open the website on your phone's browser, and it will work like an app. It's convenient because you can chat with your admirers anywhere at any time. The settings have everything you need, even if it's deleting your account. Usability will not be an issue, especially if you have used a dating site before.
Did you know?
Almost fifty per cent or more people with profiles on dating sites are already in relationships. It's scary to think all those people might be using the site to cheat. But with the right questions to the single members, you will be fine.
Customer support options in our review
If you want to get in touch with AfricanLove support staff, you can visit their help page or send an email. They are dedicated to supporting the best dating experience on the website. They can even help you make the best first impression when you want to impress a single. Everyone wants a unique experience, something more than just swiping left and right.
You need a site that is dedicated to helping you make a real connection based on how you feel. With African Love, you will get all the extra tools and support to find the best partner for you. You can expand your search with the world plus feature and date people from all over the world. You should direct all your questions through their emails.
How to sign up at AfricanLove.com
The sign-up process is fast and easy. You can sign up using your Facebook account to make the process even easier. Essential information like date of birth and gender will be required. Email verification is not a must, and you can also skip adding a profile picture. You need to go to the website to access the sign-up form. You are also required to specify who you are hoping to date.
With a few clicks, you will have an account with AfricanLove.com. Expect questions about your background and physical appearance. You can skip the physical appearance questions during the process. When you want the easiest way out, Facebook is the best option. It will integrate all the available information from your social media.
Is it worth paying for AfricanLove?
Paying for AfricanLove is worth it; I would advise you to find the rates and see what you can afford. You will access thousands of singles from all over the world. Even when you join African Love, all the World Singles dating sites will be at your disposal. Paying members can access all the features and services. Without paying, you won't interact with singles as much as you want unless they contact you.
Our advice to you: Interact with as many singles as you need to establish the one you are crazy for. Once you do, you can channel your energy to them. Be wary of possible scammers; as much as the site is safe, you need to be careful. Avoid sharing sensitive details with strangers before you can establish trust.
Is AfricanLove.com a good dating site?
AfricanLove is a solid dating site based on member reviews. Most of them have nothing but good things to say. For a start, their profiles are details; you will easily find suitable singles from looking at the profile and pictures. To better your chance at love, the site has advanced search features. You can be more specific with your searches.
Their security features are reliable. Security is very crucial when you are trying to navigate the world of online dating. You have to avoid scammers at all costs, and the site ensures all the profiles you encounter are legit. They welcome all members, African or otherwise; there is no form of discrimination. Also, their communication services are dependable; you can send and receive messages, photos and videos whenever you want.
This is one of the most reliable dating sites you can choose. The site checks a person's location during the sign-up process for security purposes. There is also a report button in case you feel unsafe. All the features are aimed at making your dating experience the best. You should try a paying membership to explore all the features.
If you enjoy it, then you are free to keep renewing it every month until you find the right match for you. Like most dating sites under World Singles Network, it's highly rated by most of the users. It will be worth every penny.
Putting it together - what we like and don't like about AfricanLove.com
African Love puts their members first. That is one of the most attractive aspects of signing up with them. They also offer favourable prices considering the services on offer. You will enjoy a smooth dating session every time you use the site. Their profiles are detailed, which helps when you want to browse before paying. Sign up process only takes a few minutes at most. Their design and usability are simple and easy to navigate. All the features are readily available to help interactions.
The only downside with the site is most members are men. That increases the chances for ladies who want to experience their African love story. Also, most of the communication and search features are reserved for paying members. Without a platinum membership, you can only hope for others to initiate most of the conversations. Removing ads is only possible when you are paying for the services. Other than that, the website offers a solid chance at love.
Wanna find out how to meet an amazing foreign woman and have experience in International dating, but you have no idea how to start it. Keep calm, we are right here to help! ☝️ Ask Krystyna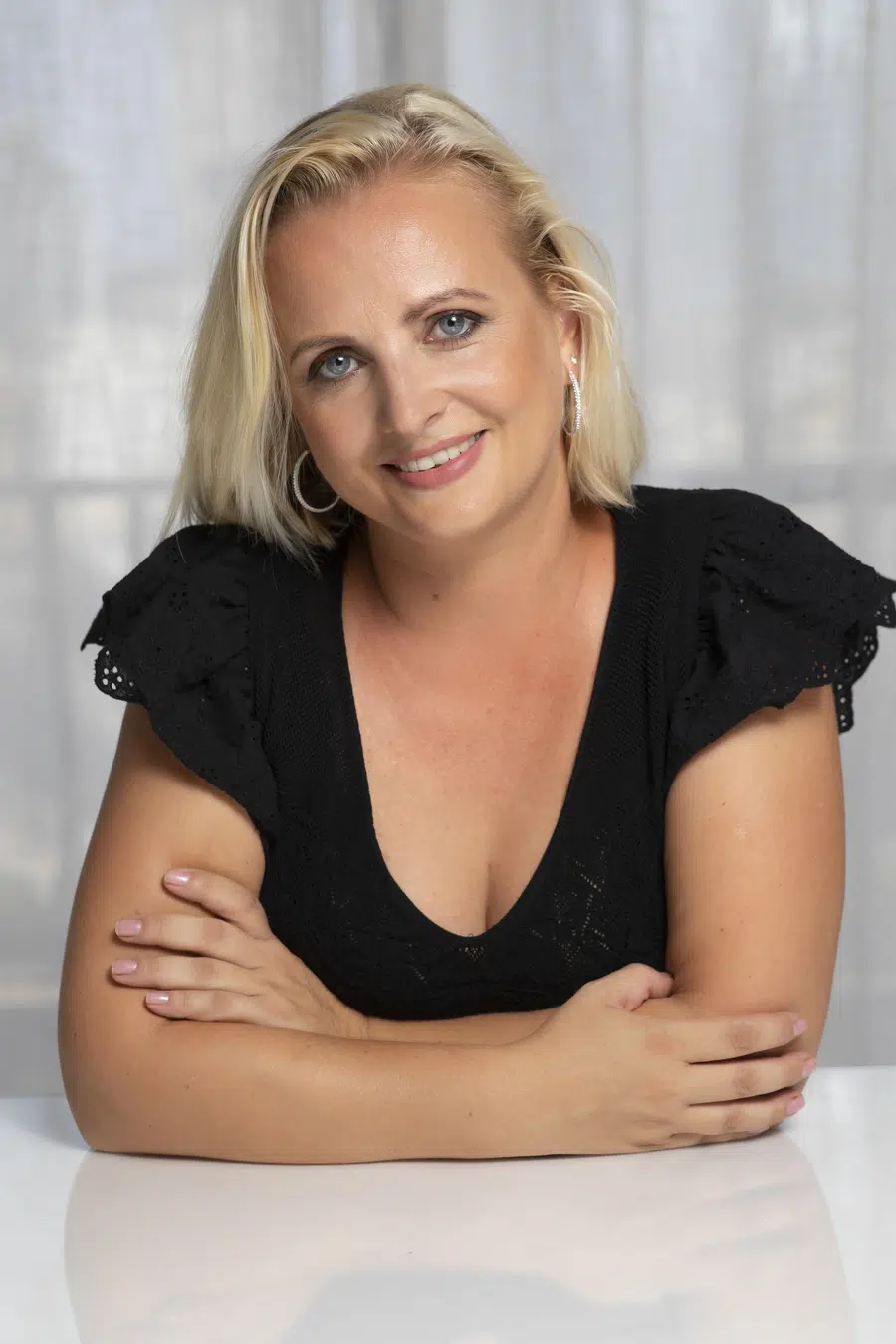 Krystyna is a blogger, coach and iDate speaker. She has been working in online romance and International dating industry since 2012 and is passionate about identifying the romance scam and giving dating tips and hacks. Join Krystyna for the dating service reviews and for finding ways to succeed with dating.
Krystyna focuses on International dating, which involves teaching men communication skills in a cross-cultural environment. She has been featured in many major publications including
DatingAdvice
,
Space Coast Daily
&
SWAGGER Magazine
.
Looking for more information? Feel free to get in touch to ask your questions or give feedback (see here:
Contact Krystyna
).