Can you really find your match from Ukraine on AmourFactory? How does this platform work, and how can you use the dating features effectively? Is AmourFactory legit or total scam? We're here to provide answers to all your questions about this service.
Our AmourFactory review will cover topics such as the design, the free and paid services available, the quality of the female profiles, the pricing policy, the registration process, account deletion and an overall summary of our findings, along with real customer reviews (read also our dating review guidelines: Dating Sites Reviews – How to Choose the Best Dating Service). 
Upon completing the review, you'll gain a solid understanding of what AmourFactory provides, so you can decide whether to use this service or not.
Let's dive into the review and discover what AmourFactory has in store for you. We also encourage you to read the review to the end so that you will know if we can recommend this service to our readers or not after we have finished reviewing it.
How Did We Do a Review of AmourFactory.com?
Our blogging team initiated the review process by creating an account on AmourFactory.com, navigating through each registration step. Subsequently, we conducted a comprehensive analysis of the account's features, testing the search function and scrutinizing the quality of women's profiles.
We proceeded with a thorough examination of all pages on the site, encompassing Terms of Use, Payment and Refund Policy, Privacy, Cookie, and Anti-Scam Policy. Additionally, we reviewed the FAQ and About Us sections.
For a week, we utilized all features available on both the website and mobile versions. Throughout this period, we documented our observations, supported by a collection of screenshots and detailed notes. Leveraging our insider perspective, we basically created a comprehensive review of this international dating site.
This operator is BLACKLISTED. We conducted this review to see what they're all about and what they offer. Keep in mind this site review is purely informative. We recommend you use the below brands instead, for a safer experience.
AmourFactory - Quick Check-up of The Site
AmourFactory's association with Interpillar Limited, which has a questionable reputation, is indeed a cause for concern.
The platform's primary focus on communication and entertainment, rather than helping users find meaningful, long-term relationships, is also worth noting. 
The lack of emphasis on relationship building is a red flag for individuals seeking genuine and lasting connections.
As we continue our review, we will delve into various aspects of the platform to provide a comprehensive overview of its services and user experience. This will help you make an informed decision about whether AmourFactory matches your dating goals.
Special Features of AmourFactory's Work
After conducting a thorough review of the site, we cannot recommend it to anyone. The site's design is almost identical to other blacklisted dating sites, including AsianMelodies.com, LoveFort.com and UkrainianCharm.com.
AmourFactory offers a range of communication and matchmaking features to enhance the user experience. Users can choose to browse profiles at their leisure or use the search tool for more specific criteria. 
The platform also provides a unique feature to view profiles one at a time, allowing users to like, skip, follow, send winks or initiate a chat based on their preferences.
Communication on the site revolves around two services: mail for longer, more detailed messages, and chat for quick exchanges and live conversations. To add a playful touch to conversations, stickers and virtual gifts are available, as well as several predefined chat initiation templates.
It is also possible to send real presents to women on the platform. However, it's important to note that AmourFactory declines any responsibility for the delivery of presents, stating that these services are provided by unidentified partners. This lack of transparency raises concerns about the reliability of the gift delivery service.
Let's continue to explore the site and its offerings to get a full picture.
How to Register on AmourFactory.com
The registration process is straightforward and simple. You will first see the registration form when you land on the homepage. In the box "it's free to join!" you must enter your gender (male or female), your name, your birthday (month, day and year), your email address and a password for the dating site.
Make sure to check the green box to confirm that you've read and understood the site's terms of use, privacy policy, payment and refund policy, as well as information and disclaimer clauses. It's advisable to go through these policies to have a clear understanding of what you're agreeing to.
After completing the registration form, click the purple "Register" button. You'll then be prompted to fill out a brief questionnaire about yourself and your ideal match. Additionally, you have the option to upload a profile photo, which will serve as the foundation for your online dating profile on AmourFactory.
While the registration process is straightforward, it's crucial to be mindful of the potential risks associated with using the site.
Provided Amourfactory Services: Free vs Paid
AmourFactory offers a limited set of free services, focusing primarily on account management and profile browsing. 
Here are the free services available:
Paid services revolve around messaging, and there are two main ways to communicate:
Pricing Policy on The Site
AmourFactory operates on a pay-per-action model, using a credit-based policy rather than subscription plans. Users purchase bundles of virtual currency called "Credits" to access the platform's paid features. 
Initially, a welcome bonus gives users the first 20 Coins for free, but their rapid depletion becomes apparent with actual use. Users are then prompted to purchase the next bundle of 150 Coins at a discounted price of 19.99 USD.
It's important to note that
AmourFactory has the option of automatically replenishing the account balance when credits fall below a certain threshold. This is done by charging the user's payment method, ensuring uninterrupted access to AmourFactory while maintaining control over billing preferences.
For those interested, the platform offers different services at different prices.
Here are some of them:
*you'll be charged immediately after clicking on a video
*you'll be charged immediately after clicking on a photo/video
*you'll be charged immediately after clicking on a video
Do Girls Work on the ArmorFactory? All About Profiles
During my exploration of AmourFactory, one remarkable observation caught my attention. Despite having minimal profile information and no profile picture, I found myself receiving messages from several women immediately after signing up. 
What struck me was that these messages seemed quite random, and the next day I received more messages from the same women, but the content seemed unrelated to the previous ones. This led me to question the possibility of these messages being automated and sent by bots.
Furthermore, as I delved into the profiles, a consistent feature emerged – beautifully presented women with limited information. The profiles seemed to be carefully crafted, leaving me with reservations about their authenticity. 
Are these profiles real, or are they presenting an image that's too good to be true?
Is it Easy to Delete My Account on AmourFactory?
Deleting your account on AmourFactory is a simple process. Follow the steps below to delete your account:
It's important to make sure you've disabled any automatic top-ups to avoid any unexpected expenses later on.
Unfortunately, the situation is not as positive as it seems. Some users have experienced problems with the account deletion process, and despite contacting customer support, their issues have remained unresolved.
What We Like and Don't Like on the Site
I have conducted a thorough investigation of AmourFactory and have identified both positive aspects and areas for improvement. Here's a summary of my findings:
Real Customer Reviews: Scam Factory
After examining various platforms containing reviews from former AmourFactory users, the majority of feedback at Trustpilot and SiteJabber is very negative. Even when you come across supposedly positive reviews, they often lack the authenticity that would inspire confidence.
The site holds a rating of 4.1 stars on Trustpilot, drawing from over 1,200 reviews. Positive feedback highlighted the user-friendly interface and the site's ability to generate quality matches. However, most users raised concerns about the presence of fake profiles and potential Ukrainian and Russian dating scammers.
On Sitejabber, Amourfactory is rated 3.5 stars based on 97 reviews. Users expressed satisfaction with the site's features and success in finding matches. Nevertheless, some users reported challenges in canceling their subscriptions and encountered potential issues with scammers (read more: Online Dating & Romance Scammers – Guide for Men).
The main source of disappointment is the prevalence of fake profiles. Many former users express the belief that women on AmourFactory are perceived as paid models with the sole intention of draining your finances without reservation. 
There's a widespread feeling that these individuals are skilfully trained to encourage significant spending on chat, virtual gifts, stickers and similar features.
There is also a widespread belief among former users that a significant proportion of the messages come from automated chat bots rather than real people. This contributes to a general sense of disappointment and dissatisfaction among users.
Our Review Verdict: No Love Detected Here
Can we recommend this site for finding love beyond borders? Our clear answer is NO, we cannot. 
It's clear that AmourFactory lacks the substance needed for authentic connections and meaningful relationships. Despite its attractive façade, the platform tends to be more of a financial drain than a place for real encounters. 
The widespread use of credits for chats, photos and videos, combined with uncertainties about users' identities and intentions, adds a layer of scepticism. The platform's restrictions on offline meetings and off-site communication further reduce its potential for fostering real connections. 
It's advisable to approach AmourFactory with caution or, better still, explore alternative dating platforms that prioritise user safety and genuine interactions. 
Staying away from this platform will ensure a more positive and potentially fulfilling experience for those seeking genuine connections in the online dating world.
Wanna find out how to meet an amazing foreign woman and have experience in International dating, but you have no idea how to start it. Keep calm, we are right here to help! ☝️ Ask Krystyna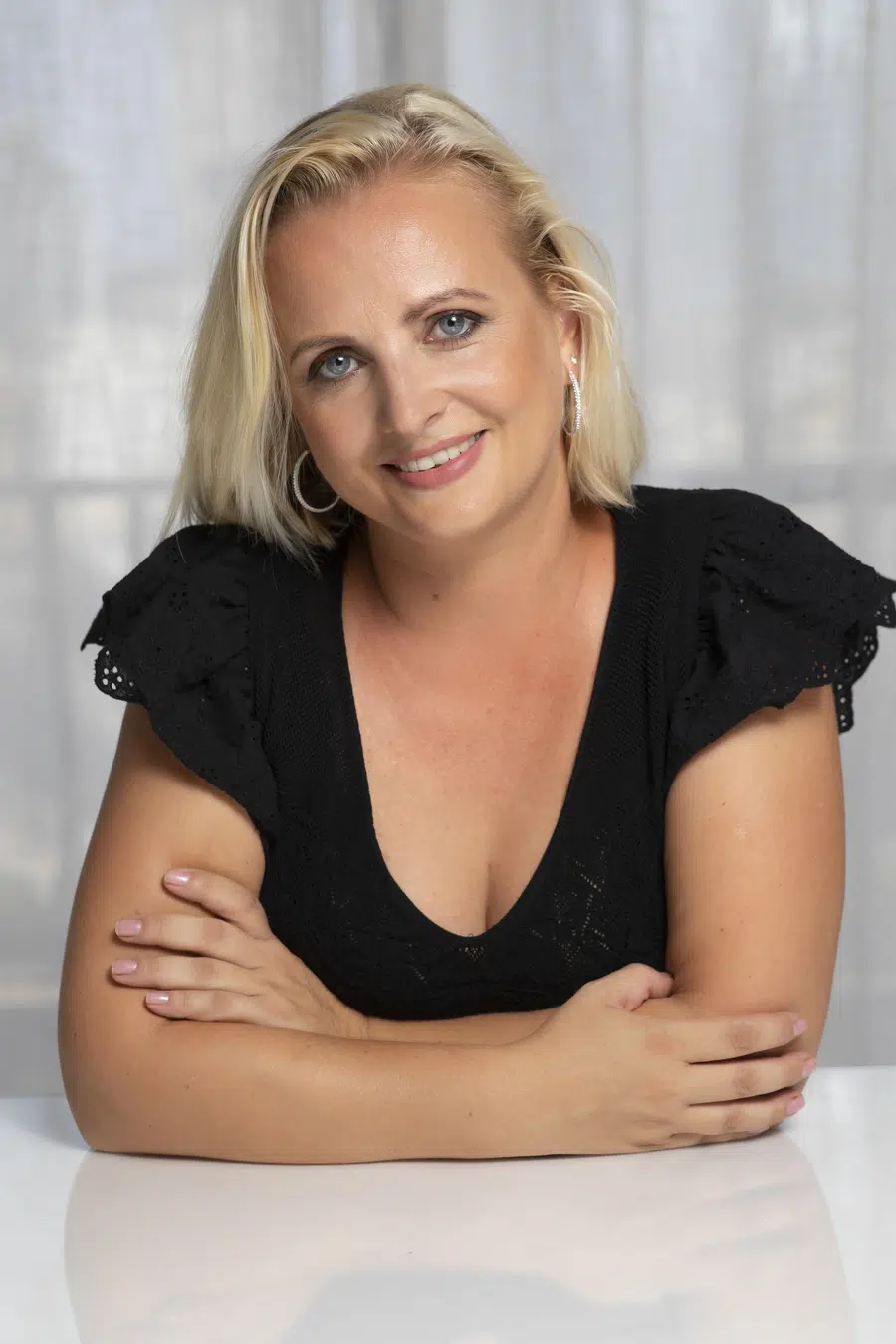 Krystyna is a blogger, coach and iDate speaker. She has been working in online romance and International dating industry since 2012 and is passionate about identifying the romance scam and giving dating tips and hacks. Join Krystyna for the dating service reviews and for finding ways to succeed with dating.
Krystyna focuses on International dating, which involves teaching men communication skills in a cross-cultural environment. She has been featured in many major publications including
DatingAdvice
,
Space Coast Daily
&
SWAGGER Magazine
.
Looking for more information? Feel free to get in touch to ask your questions or give feedback (see here:
Contact Krystyna
).