Some international dating sites are more famous than others. Anastasiadate.com is, in this case, one of the better-known dating sites that aim to connect an individual to their perfect partner.
While the site looks perfect when looking at the landing page, you can't help but wonder if it is really different from any of the other dodgy dating sites that have gone through my online dating review mill recently.
This is, of course, the importance of conducting a review on all dating sites and not only those who look suspicious from the get-go, as a site may have the perfect appearance but trap you using unreasonable terms and conditions only after you've subscribed or signed up.
Let's take a look at Anastasiadate.com — a much deeper look — and see what we find on the perfect-looking international dating site.
Anastasia International previously owned Anastasiadate.com, but then its ownership shifted to a company named SOL International holdings. This company is well-known in the behind-the-scenes online dating industry.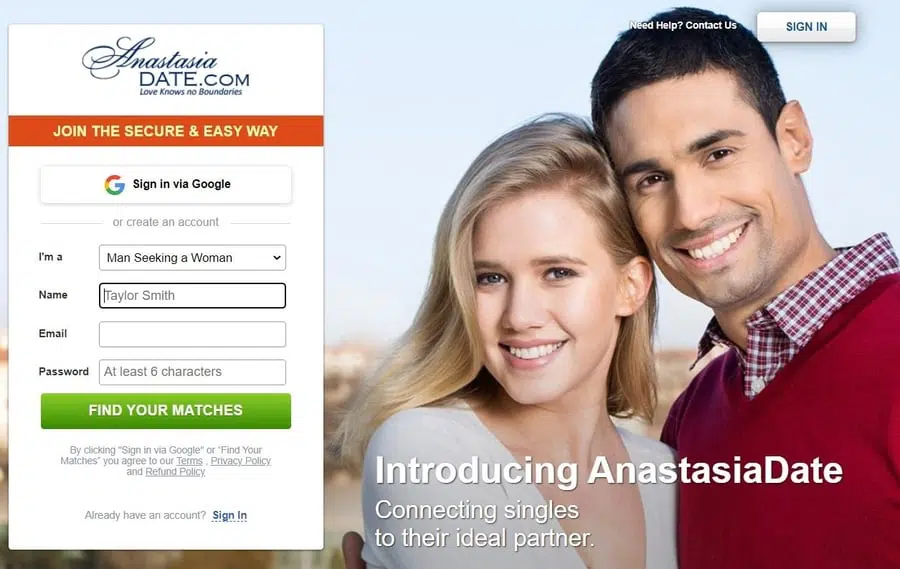 SOL International holdings are situated in Malta, where Anastasiadate.com has been registered, among other places.
The dating site focuses on connecting single men with women from other countries, specifically Russia, Ukraine, and other Eastern European countries. In general, women from these countries are considered attractive because they prioritize traditional family-oriented values, which is diminishing among women in the West.
This operator is BLACKLISTED. We conducted this review to see what they're all about and what they offer. Keep in mind this site review is purely informative. We recommend you use the below brands instead, for a safer experience.
The signup process at AnastasiaDate.com
A signup process on dating sites shouldn't be too easy as this can let in scammers and fake profiles. However, signing up on Anastasiadate.com is very simple — you can even automatically register by just choosing the Google icon.
However, if you want to do it manually, all you require is your first and last name, a disclosure of your gender and the gender you are interested in, your email address, and a password. Then, you just click on the big green "Sign In" button.
Before you can continue to the main screen, you have to confirm your membership on an email sent to the account you registered with. In the email, you are also notified that once you verify your membership, you'll be registered on all the sister sites of Anastasiasdate.com and that you can use your username and password to sign in on any of them.
After confirmation, you are redirected to a new site called dating.com, which I am going to refer to as Anastasiadating.com for the purpose of this review.
I found this a bit creepy because what if you don't want to give your details to other sites where other individuals are subscribed? This is a sneaky sales gimmick for profiles from other sites to also "like" you on those sites, after which you'll receive email notifications. 
All in all, email verification is not enough to verify the legitimacy of a new member, and I could just as well have been underage or a scammer. It's crucial to avoid sites that don't take account verification seriously.
Dating Services offered at AnastasiaDate.com
I've been invited to three video chats and two regular chats by this time, so I wanted to know how the membership works.
I know that some basic features are usually free, but video chatting with another member will definitely not be.
The services offered at Anastasiadate.com include sending and receiving emails, live and offline chat, video chat, viewing private photos, sending gifts, "let's mingle," and sending stickers or emojis.
Can I try AnastasiaDate.com for free?
Staying on a free membership plan is unfortunately not going to get anyone very far with Anastasiadate.com. You can read messages and search profiles, but communication is not free on this site.
The owners of Anastasiadate.com want you to start paying as soon as possible.
AnastasiaDate.com Costs: Pricing & Credits
Anastasiadate.com not only requires you to subscribe in order to receive a certain amount of credits per month.
So, let's start with the subscription options you have.
That's a lot of money. And, what they don't overtly tell you, is that once you enter your payment details, this payment becomes recurring, and you'll have a mighty fight trying to cancel it.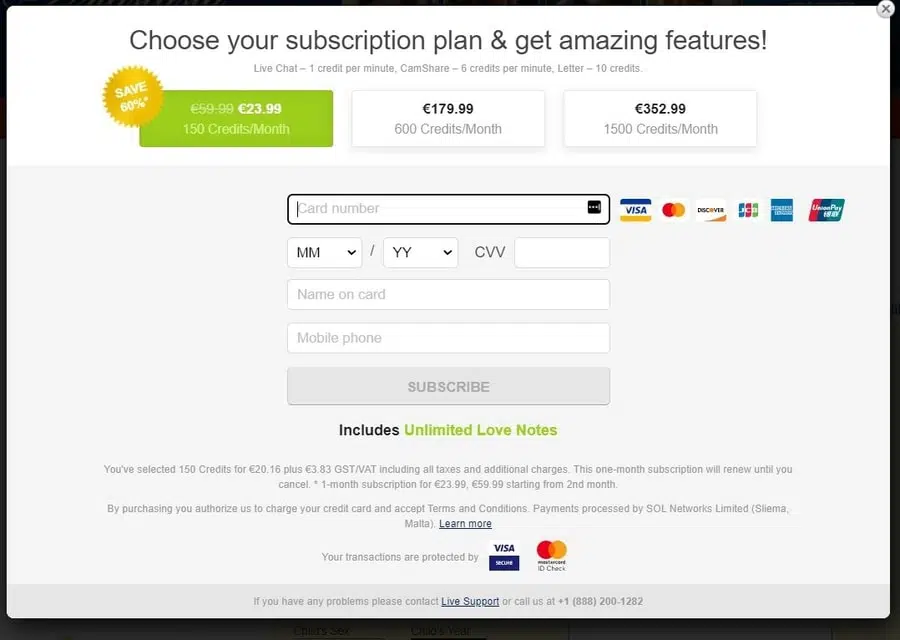 Now, let's look at how many credits you need to have some good clean fun on Anastasiadate.com:
Now that we've gone through the services list let's take a quick look at the gifts and whether they're expensive or reasonable.
You can choose from a total of 54 gifts, and the categories are flowers, baskets, gadgets, special, and additional. Let's look at one from each category.
What do you think? My thoughts are that you either have to be incredibly wealthy or use up all of your savings if you meet a gal who wants lots of gifts and constantly wants to talk. Additionally, I wonder if you can ever really be sure that they receive these gifts?
Is AnastasiaDate.com easy to use?
The Anastasiadate.com site is very easy to use — especially if you don't have any credits. In this case, it's just a case of eyeballing profiles and scrolling around. However, the site seems to be pretty user-friendly either way.
The interface is not overcrowded, and sections are intuitively ordered so that it's easy to navigate instinctively.
This is one aspect the company got right, but instead of helping the customer, it may be to their detriment — making the experience so pleasant for them that they actually sign up and fall right into this dating site's trap.
Review of the female profiles at AnastasiaDate.com
The profiles are all complete, and I couldn't find an empty profile. On some international dating sites, you'll find women dressed very provocatively in their profile pictures; however, these pictures are a bit more tuned down.
Some of the profiles look heavily airbrushed, while others look like amateur selfies. The women on the site's command of the English language is, in some cases, extremely poor when looking at their bios. It's not clear whether this is deliberate or genuine.
The profiles contain a profile picture and a background picture along with the woman's interests, a bio, physical traits like height and weight, habits like smoking and drinking, whether she is/was married and has children, and her level of education and English.
Then, it also provides her description of her ideal partner and her location. There are women from all over the world — Nigeria to the United Arab Emirates. So, assuming that all the women are from Russia and Ukraine only is a misconception.
I have my doubts about some of these profiles, especially the scores of women trying to initiate video chats while I have an empty profile. If I answered the video call request, I'd be prompted to purchase credits, which is exactly what the company wants.
That is what is so dodgy to me about these profile hits and loads of chats coming my way, even if the profile looks legit.
AnastasiaDate User Experience on Trustpilot.com and Sitejabber.com
The reviews on SiteJabber and Trustpilot are like day and night — in more ways than one. For one, SiteJabber has a jaw-dropping 1219 reviews, while Trustpilot has only three.
Additionally, on SiteJabber, Anastasiadate.com receives a satisfying score of four stars, while the score on Trustpilot paints a whole other picture with only 2.9 stars. Where is the logic here?
Well, there are other interesting factors to take into account as well. SiteJabber adds other statistics, like the percentage of positive reviews a site has received within the past twelve months.
And, less than 60% of Anastasiadate.com's reviews on SiteJabber in the past twelve months were positive. The reviews on Trustpilot were also left fairly recently; one in 2020 and two in 2019, of which one is fairly positive and the others negative.
The majority of the reviews' content has similar words that come up often. These words are "scam," "fraud," "expensive," and "fake." The people have spoken.
The company provides a green box at the bottom left-hand side of the screen that says "live support." When you click on it, it's a link to Whatsapp, which appears to be their version of live customer support.
There is no other way to contact the company, and it also does not provide any contact details on the site, which is going to make it incredibly difficult for you if you want to cancel one of those expensive credit subscriptions: no email, no phone number, and no physical address.
If that's not fishy, then I don't know what is. Providing proper contact details and an address as a company when you're taking other people's money should be a requirement as it shows transparency and integrity. Not here!
Our Verdict: Don't Trust Anastasiadate.com
After reviewing all aspects of this site, it is now absolutely ridiculous that it's still up and running. The fact that, once you sign up, there are already profiles pushing you to purchase credits, the extreme expenses of the monthly subscriptions, the outrageous gifts and their prices, and not to mention the inconsistent reviews.
To top it all off, there are no contact details except an online WhatsApp service, so the company is completely invisible on its own site. Stay away from these sites (e.g. RussianBrides.com) and other sites that the same company owns as they will be built on the same principle.
There are way better sites out there that offer real opportunities to meet a genuine partner on an international platform.
Alternatives to AnastasiaDate.com:
There are other Russian and Ukrainian dating options to consider, so take a look at three of them below:
LoveMe, which also calls itself "A Foreign Affair," is an international dating agency that connects interracial singles from all over the world.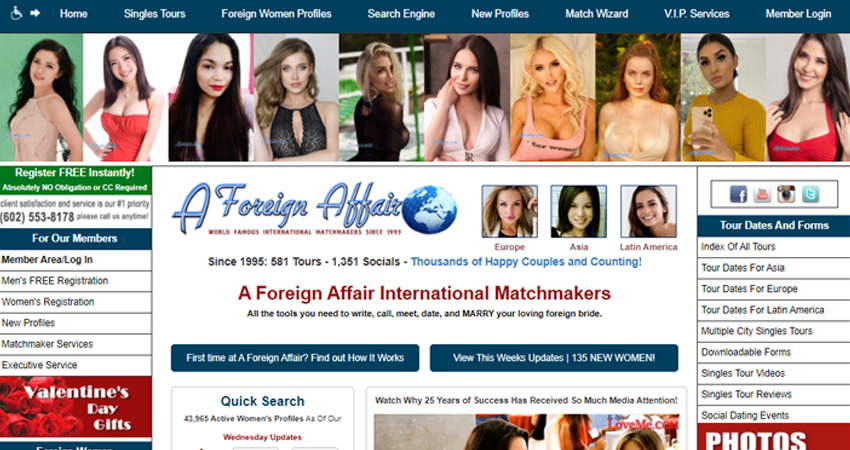 This is what you need to know about Loveme.com:
The site is completely free for women to use; however, if you're a male, you're going to have to pay for some services.
A pricing plan and membership options are available that start at 29.95 USD per month.
Learn more about Loveme.com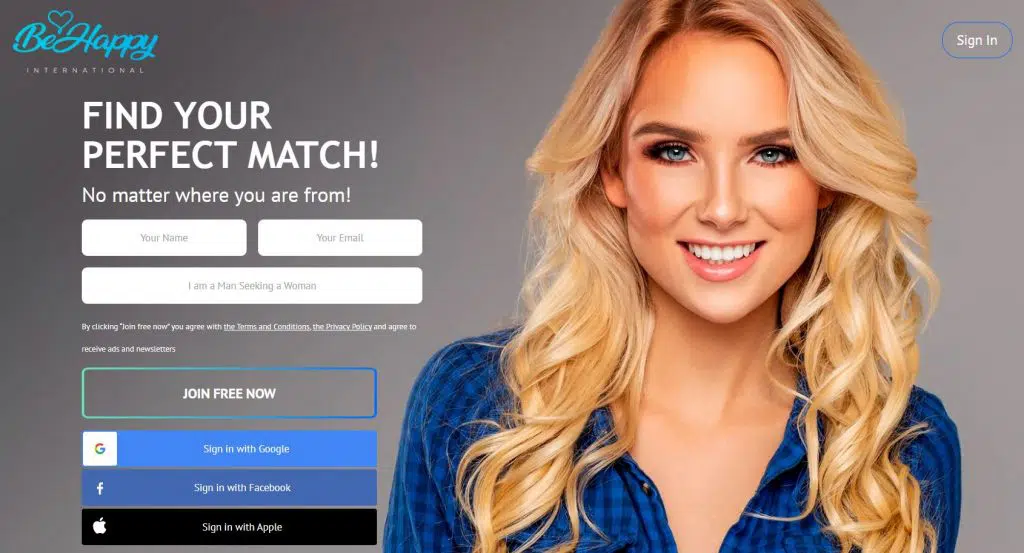 The site's purpose is for men looking for beautiful women to find them as quickly and easily as possible and start a relationship.
The platform works with credits, and there is a variety of packages to choose from. Credit rates vary from $0.38 to $0.75 per credit, and you can use the credits for all the services on the site.
CuteOnly.com claims to feature the most attractive Ukrainian, Baltic, and Russian women who are looking for international relationships and possibly marriage.
It's free to register, but additional services like contacting other members require a monthly subscription.
The site allows male and female site members to contact each other directly without being under constant supervision. Additionally, members undergo an interview process for verification purposes.
Wanna find out how to meet an amazing foreign woman and have experience in International dating, but you have no idea how to start it. Keep calm, we are right here to help! ☝️ Ask Krystyna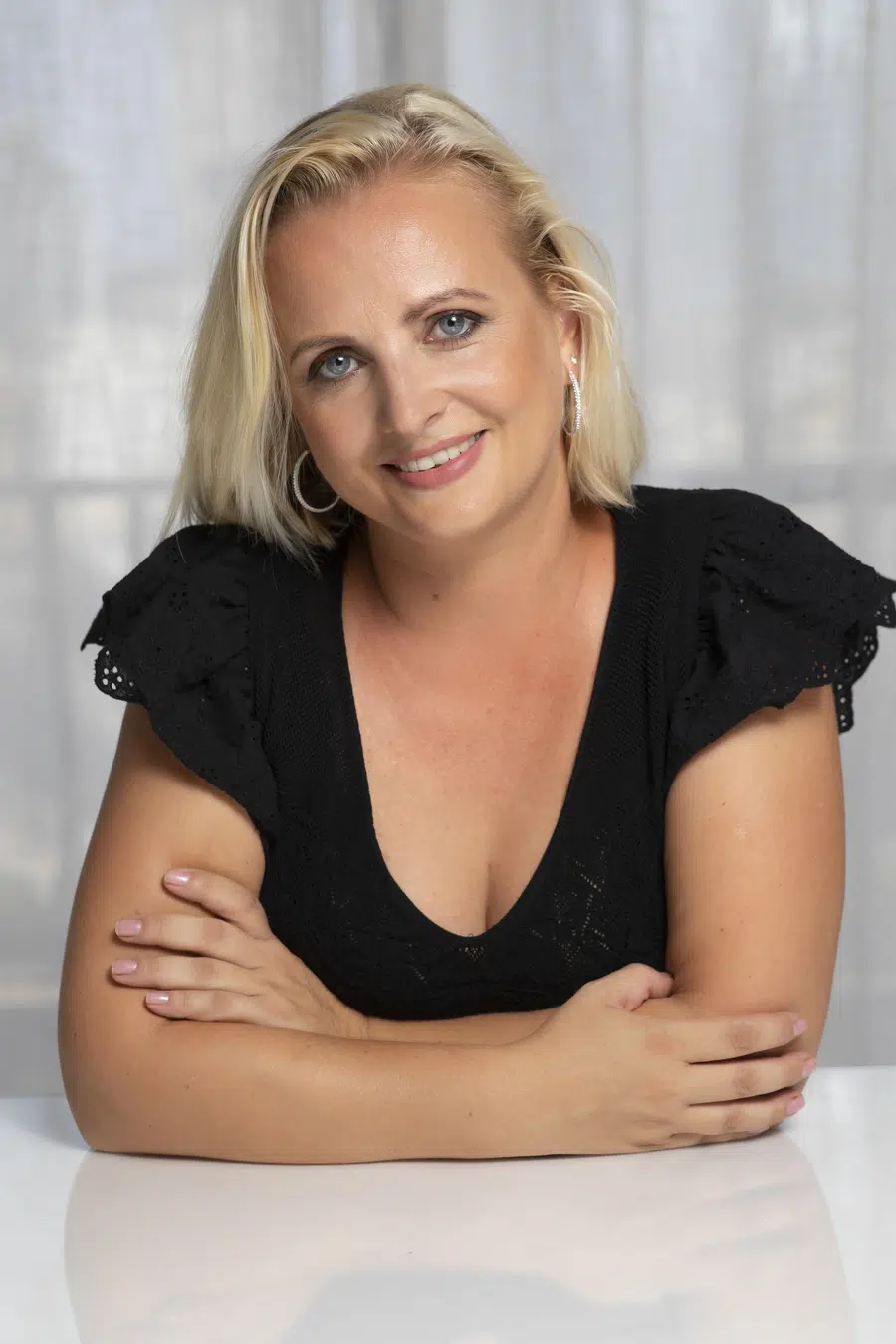 Krystyna is a blogger, coach and iDate speaker. She has been working in online romance and International dating industry since 2012 and is passionate about identifying the romance scam and giving dating tips and hacks. Join Krystyna for the dating service reviews and for finding ways to succeed with dating.
Krystyna focuses on International dating, which involves teaching men communication skills in a cross-cultural environment. She has been featured in many major publications including
DatingAdvice
,
Space Coast Daily
&
SWAGGER Magazine
.
Looking for more information? Feel free to get in touch to ask your questions or give feedback (see here:
Contact Krystyna
).