Are you serious about Middle Eastern dating?
That's what ArabianDate.com asks all potential customers on its main page.
In my opinion, the questions should be rephrased to "if you are serious about Arab dating, should you risk joining ArabianDate.com?"
ArabianDate.com appears to be a dating platform offering happily-ever-after endings to its customers. However, for a reputable dating platform to offer a legitimate matchmaking service, there needs to be a few things in place to solidify its legitimacy in the dating business.
Today, we're taking an in-depth look at this site, what it offers, and whether anyone who is serious about looking for love online should consider having ArabianDate.com bookmarked in their browser.
There is no other company mentioned on the ArabianDate.com site, even in the information sections.
However, I later discovered in a confirmation email that the site's service provider is SOL Networks Limited. There is, however, an interesting link that takes you to a section explaining how you can become a partner of ArabianDate.com.
The paragraph on this page contains a few cryptic statements like the following:
"It will be your responsibility as a partner to promote the unpaid advantages of communicating with eligible paying members."
How this promotion works is not exactly clear, but it makes me think of those profiles that immediately start contacting you once you've signed up while you haven't even had time to create a profile picture.
This operator is BLACKLISTED. We conducted this review to see what they're all about and what they offer. Keep in mind this site review is purely informative. We recommend you use the below brands instead, for a safer experience.
How to Sign Up at ArabianDate.com - Disorganized
The main page invites you to "take a chance" by clicking on your preferred gender, the gender of the individual you're looking for, the age range, and then, as I understood it, the site was supposed to give me some options to start with.
However, it just took me to another sign-up page. Signing up is as easy as using your Google account, but at the bottom of the main page, the company states that all members are personally confirmed by staff to prove that they are real.
Create an account with "just one click" or go through a security process conducted by site moderators?
Seems a bit disorganized if you ask me.
The signup process gives you the opportunity to add details to your profile or skip this step and do it later. The site uses your IP address to automatically fill in your location. I had to confirm my account via the email I provided before I had any access to the site.
Free Memberships at ArabianDate.com
A free membership will only get you to the looking stage like most of these sites tend to do. You'll be able to browse profiles but not communicate or read messages that are sent from other profiles.
ArabianDate.com basically wants you to become a paying subscriber by tempting you with a free membership where the only thing you can do is look.
When it comes to their paid subscriptions, however, they have several tiers with benefits to offer.
Upgrading Options - Pricing at ArabianDate.com
Let's have a look at ArabianDate.com's paid subscription packages, their pricing, and the benefits.
In terms of paid membership, there are three options at your disposal, for a fee, of course.
Something you may want to take note of is that, apart from paying a subscription fee starting at 9.99 USD per month, this payment will become recurring without your consent, and you will need to purchase extra credits in order to use other site features.
You can purchase different bundle sizes, but they are pretty pricey overall.
Depending on your subscription level, you can use credits to make use of the features offered in your tier. For example, if you have an ultimate subscription, you can use any feature you want. I can tell you now that 20 credits won't get you very far.
How much do ArabianDate services cost?
Look & Functionality - A Basic Layout
The site aims to lure customers with a romantic vibe of a couple sharing a blissful moment on its landing page.
It also encourages engagement with the platform by allowing you to do the "meet your match" test that we now know is just a way to get potential customers to the signup page.
Scroll down to see a collage of interesting profile pictures with another sign-up request. The look is basic, and so is the functionality, if not a bit dysfunctional at times.
Profile Vibes at ArabianDate.com
A profile view consists of a picture, name, age, and chat option. The individual can provide more information about where they come from, their hobbies, age, and write personal bios about themselves and their perfect match.
This brings me back to the moderator process or "confirmation" as the company calls it. When exactly this happens is not clear.
The site doesn't appear to ask for any identity-related verification at any state, which you should always see as a huge warning sign.
As an afterthought, the site has an app available too.
Customer Service at ArabianDate: Where are you?
The customer service option on the Arabiandate.com site is not so easy to find.
However, the Help Center is like an FAQ section where you can find answers to questions asked so often that customer services will have a heart attack if you ask them one more time.
There is also what the site calls a "live chat function," which is more visible.
This live chat function doesn't work in the way you'd expect one on a service website to work — if you send a message via the LCF, you are sending it to either Whatsapp or Facebook.
User Experience at SiteJabber & Trustpilot
The difference in ratings between SiteJabber and Trustpilot is jaw-dropping. On Trustpilot, which I really do deem to be trustworthy, 87% of reviews are one-star and the total rating is 1.6.
On SiteJabber, the majority of ratings are 5-star and the overall rating is 4.5.
How can there be such a huge difference in reviews between these sites? This is also not the first time I've come across this occurrence on SiteJabber.
If you balance out 1.6 and 4.5, you're still going to get a pretty average-to-low score, and I think that's all we need to know.
Verdict: ArabianDate.com is Definitely Not Recommended
ArabianDate.com definitely goes for the emotional appeal at first glance, but when you take a closer look, there are some pretty big holes in the way they do business.
From forcing customers into paid subscriptions to questionable customer care and unverified profiles that appear to go through a verification process, it's best to skip this one.
Besides, there are some great options out there that you're on your way to discovering on your journey with me.
If your ArabianDate.com browser window is still open, now is the time to close the curtain.
Three Legit Alternatives to ArabianDate.com
Since we're talking about Arab dating sites, why not look at some options that are worth your while and come recommended:
ArabLounge.com is a much more reliable option for those wanting to date Arabs or for Arab singles looking for love.
ArabLounge.com has strict verification requirements, and new member profiles need to be approved by moderators to limit scamming activity.
ArabLounge.com has a free option and a subscription service that starts at 11.99USD per month.  It's also worthy to note that the Premium subscription option is discounted on your first subscription.
Muslima.com is one of the bigger online dating sites, and it has more than 4.5 million subscribers.
This popular dating site is a hotspot for single Muslims older than 25, including single and previously divorced individuals who are looking for a second chance at love. The platform is open to Non-Muslims; but, if they choose to become a member, they need to be open to the idea to convert to Islam.
The Muslima.com site is available on a desktop/laptop and also as a mobile app available for Android devices.
If you don't want to try out the free membership first, or you want to move on to the paid membership, rates start at 11.67 USD per month. If you're interested in more premium membership, you can always opt for a Gold or Platinum subscription.
Read more about Muslima.com
Verification conditions and requirements are very strict on Muslima.com to ensure real member profiles.
The matchmaking process is based on each member's personal criteria. Muslima is a great option that suits most people's pockets and is also secure.
MuzMatch.com is a platform where individuals of the same faith can meet for several reasons close to their hearts.
MuzMatch.com caters to single Muslims looking for new friends, Muslims who are looking for a date with another Muslim, and individuals who want to learn about Muslim teachings.
This platform is only available on an app that can be downloaded from the Google Play Store or the iOS App Store. Membership requires a strict verification process.
MuzMatch.com is for Muslims only, and the weekly subscription is 4.88 USD. It also uses a credit system, and you can purchase credit bundles at the following prices: 
250 Credits at 12.99 USD or 400 Credits at 19.99 USD
Wanna find out how to meet an amazing foreign woman and have experience in International dating, but you have no idea how to start it. Keep calm, we are right here to help! ☝️ Ask Krystyna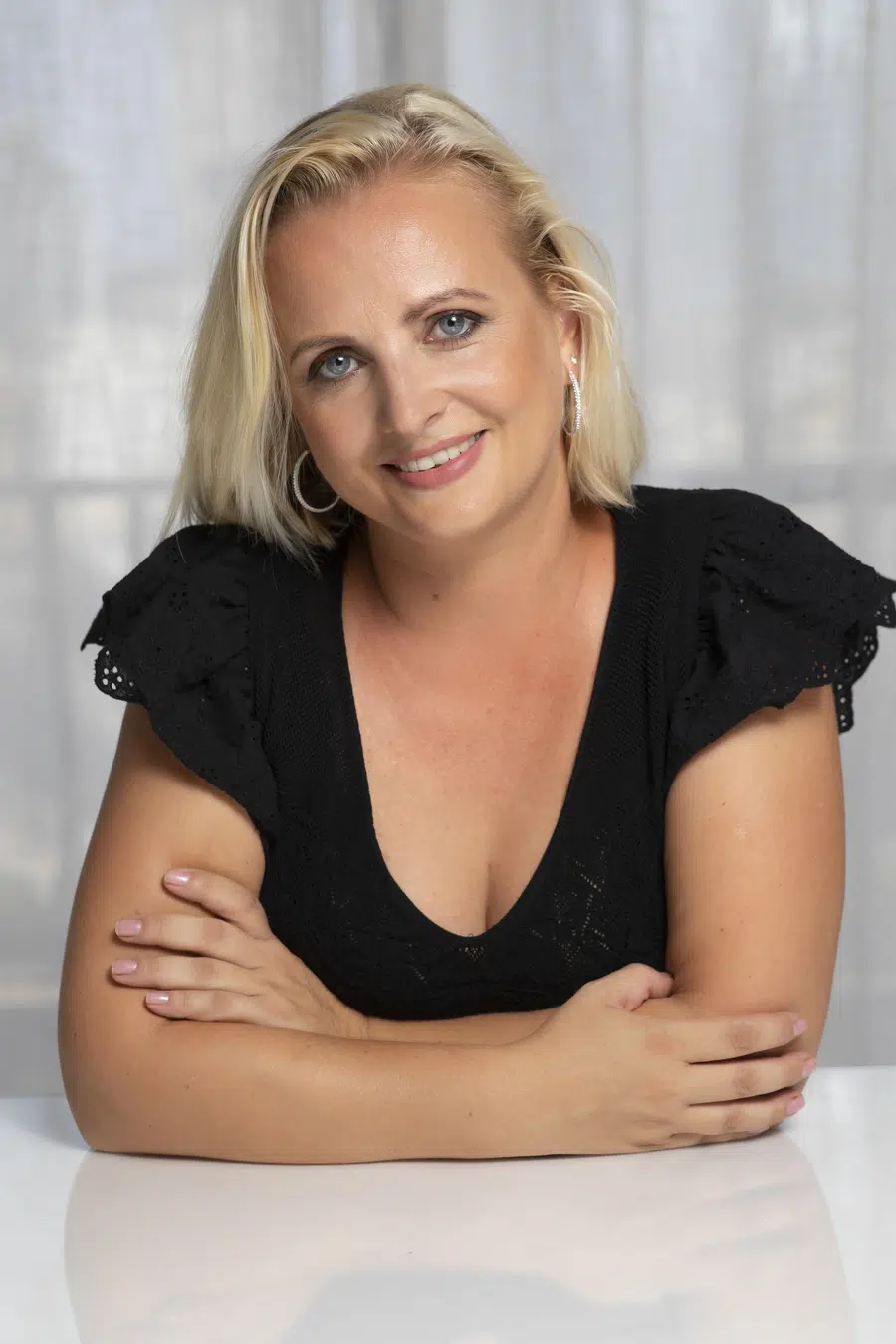 Krystyna is a blogger, coach and iDate speaker. She has been working in online romance and International dating industry since 2012 and is passionate about identifying the romance scam and giving dating tips and hacks. Join Krystyna for the dating service reviews and for finding ways to succeed with dating.
Krystyna focuses on International dating, which involves teaching men communication skills in a cross-cultural environment. She has been featured in many major publications including
DatingAdvice
,
Space Coast Daily
&
SWAGGER Magazine
.
Looking for more information? Feel free to get in touch to ask your questions or give feedback (see here:
Contact Krystyna
).