Remember how you felt the last time someone liked you too? Intriguing, right? I want to bring that back today. I know you miss the butterflies and the long chats: the endless compliments and late-night conversations. However, before getting to that stage, you took a risk first. A risk to give your love and affection to a complete stranger, as you gradually got to learn about each other.
Your friends, uncles, and aunties who try to set you up with their peers mean well but believe me, they don't have access to as many Arab students, artists, and professionals as ArabLounge.com does. Joining ArabLounge.com will not only save you time but also the hassle of finding your perfect match. This review will give you a definitive guide as to why ArabLounge.com is worth your time.
Arablounge.com is an online dating site majorly for Arabs worldwide. It's operated and owned by the World Singles network. With fourteen years' worth of experience, this site has over the years continued helping its members find love.
The majority of members subscribed to this website are within the 25 to 44-year range. Most have never been married, and they are out searching for a soulmate whom they can grow old together. Members on this platform indicate what they are searching for on their profile, including their ideal partner's qualities. The site then hooks them up with their potential matches and gives them a chance to communicate and get to know more about each other.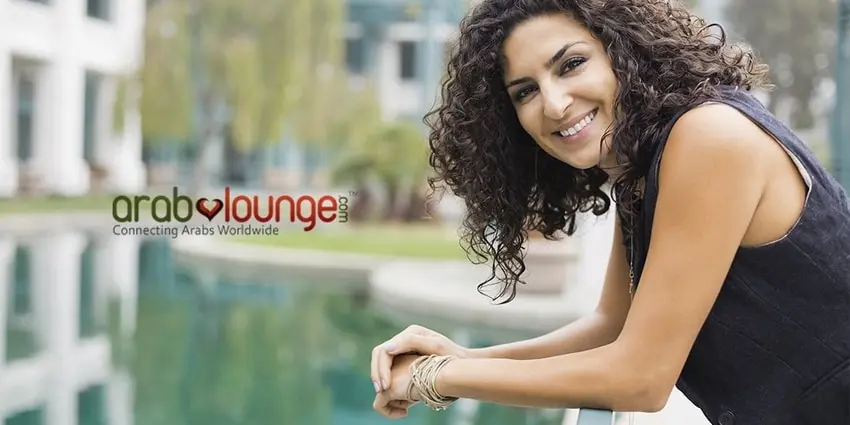 On ArabLounge, you will find Arabs from different parts of the world on the biggest platform in the Arab diaspora. There are several Arab singles from the United States, Morocco, Lebanon, United Kingdom, Canada, Algeria, Jordan, basically everywhere in the world.
There are relatively enough testimonials from people who have found unconditional love on the site. Several people have written their success stories validating the site's ability to match Arab singles. Over the years, the website has grown to over a million members, with more than half finding love on the site.
The sign-up process at ArabLounge is quite simple. Just go to the main page on their website and fill the registration form. They also allow you to sign up using a Facebook profile. All you have to enter is your date of birth, gender, country, and city on the registration form. You'll also be required to come up with a password and nickname as well.
Once you're done filling the registration form, it's now time to complete your profile. Select information that suits you regarding the colour of your hair and eyes, income, body type, and education.
There are usually questions about political and religious views, which you don't have to answer. In the end, they'll require you to upload your photo. Here, I suggest you always go for the spicy ones that will attract lots of suitors to your profile.
Be sure to complete all the steps in the registration process since missing a step might equate to your profile not being visible to other users. It only takes you minutes to complete your profile and make it visible to other website members.
How does ArabLounge.com exactly work?
ArabLounge is a website specifically designed for Arab singles. It's the ideal place to search for friendship, companionship and love. To begin using the website, you must first sign up; it's free, then identify your matches. You can select the search criteria that is ideal for you.
I would prefer paying a small fee to get a premium membership as this will give you access to advanced searches. A quick tip: The World+ feature comes in handy if you intend to meet a lot of singles online. You don't have to pay to use this feature, and it will give you access to other singles on both the ArabLounge website and other online dating websites.
The World+ feature magnifies your searches, thus enhancing your profile viewing rates across the world. The feature also boosts the chances of meeting a perfect match within your location. The main aim of this website is to pool all Arabic decent lonely hearts together.
ArabLounge Profile Quality
Creating your profile on ArabLounge is pretty straightforward and takes only a few minutes to start generating possible matches. The website also allows you to download over twenty photos to your profile.
Here is a random fact about ArabLounge that made me fall in love with the site; you are not required to fill in any personal information or contact details unless you feel comfortable to share it with your match. You meet a match, start engaging, then once comfortable, you can choose to give your date this information or not to.
In ArabLounge, there is a dashboard that allows you to see who has liked, blocked, or visited your profile. There is also a tool that allows you to view profiles of potential mates in nearby countries. You can use your free account to view other people's profiles, but you'll need the premium account to message prospects.
To guard yourself against unfair users, our advice to you is not to use your real name or to give out your details or contacts on your profile. First, get to know a person, let them gain your trust, then go ahead to share personal information.
ArabLounge design is straightforward. The website has a banner, and a registration form on top, and below the site is a comprehensive menu to help you navigate. The menu has different features, starting with 'My Home'. With the help of this tab, members can pat updates through a "news feed".
The search and matches tabs enable you to see match suggestions and browse other profiles.
Are there any special features on ArabLounge.com?
Interesting to know, this Arab dating site has some unique features. Once you subscribe for premium membership, you are given access to advanced searches of other singles. The most striking feature you get with the premium membership is the chance to have a conversation unlimitedly with other members.
Besides the features that come with being a premium subscriber, Arablounge has some other special features that most people using the site might not be aware of. These include:
This feature outlines all members who have viewed your profile and those who are confirmed to be mutually interested in you.
All new member activity near you is published under the news feed. You can see all new profiles that are online at the time and all matches that are available for a private chat or simply get a profile update notification.
This is like a profile update that is always visible on your profile. You can select the mood of the day from the list.
Here, several photos will appear on your screen, and you'll be required to click whether you are interested in the person or not. If not, then the slide will move to the next picture of a potential prospect. If you click on "interested", a notification will be sent to the member. If there is some mutual interest between you two, you belong to each other's connection list.
This website is in partnership with Palestine Children Fund (PCRF). Through ArabLounge, you can donate, and once you have done that, an iCare badge will appear on your profile. You can donate anonymously as well if you don't want the badge to appear.
Can you get scammed on ArabLounge.com?
Trust me; you can never go wrong with a website that has been in existence for over 14 years. It's a safe place for singles searching for friends or mates, but you still need to be careful when giving out personal information.
Don't use your real name or personal contact with other members on the site. Unless you are sure you are communicating with a person you trust, our advice is not to share private information on your platform. If unsure, block communication or stop conversing with the person you are not comfortable chatting with.
ArabLounge administration takes your safety very seriously. That's why they have got a five-star rating. They have multiple safety tools, including verification, moderation, and safety tips. Your credit card information is at all-time protected by SSL encryption. However, I'd not recommend giving your credit card information to other members.
The site gives guidance and assistance to its members through customer support. Their customer system ensures that no user is profane, obscene, abusive, sexist, threatening, offensive, or misbehaving. ArabLoung customer support works round the clock and, therefore, if you have any questions or want to report any misbehaviour, be sure to reach out to the support agents.
How can I communicate on ArabLounge.com without paying?
With ArabLounge.com, you don't necessarily have to pay to have fun. You can still view profiles of other singles on the platform after creating your free account. Interesting to know; with a free account, you will still be able to know who sent you likes or liked your profile. If you wish, you can like back for free.
OUR TIP
With the slideshow feature, you can view other singles' photos and decide whether you like them or not. Most of these photos are of people within your region.
How much does ArabLounge.com cost in 2023?
You can use the website free, subscribe for premium membership, or make a profile upgrade. For you to upgrade your profile, you will need to click on the Upgrade Now Button, then choose the subscription that serves you right. With a premium subscription, you can access advanced searches giving you a chance to chat with anyone on the platform.
For a one-month subscription, you'll be required to pay USD 32.99 for a three-month upgrade; you will have to part with USD 24.99 monthly. A six months' subscription goes for USD 19.99 per month. The premium membership gives you a more comprehensive platform and more opportunities to find your mate. Such a small price to pay for such a milestone, right?
ArabLounge.com Review: What We Like & What We Don't Like
For you to browse members' profiles and get a feel of the website, you don't necessarily need to upgrade your membership. However, if you want to get the most out of the website, it's advisable to get a premium account.
ArabLounge seems to be dominating the online dating market for Arab descent people. Although there are multiple alternatives available online, ArabLounge has a plausible user database, active customer service, and excellent user activity, making it a worthy dating site to spend your dollars on. Overall, the site provides a great portal for Arab singles seeking love. Try it today!
Wanna find out how to meet an amazing foreign woman and have experience in International dating, but you have no idea how to start it. Keep calm, we are right here to help! ☝️ Ask Krystyna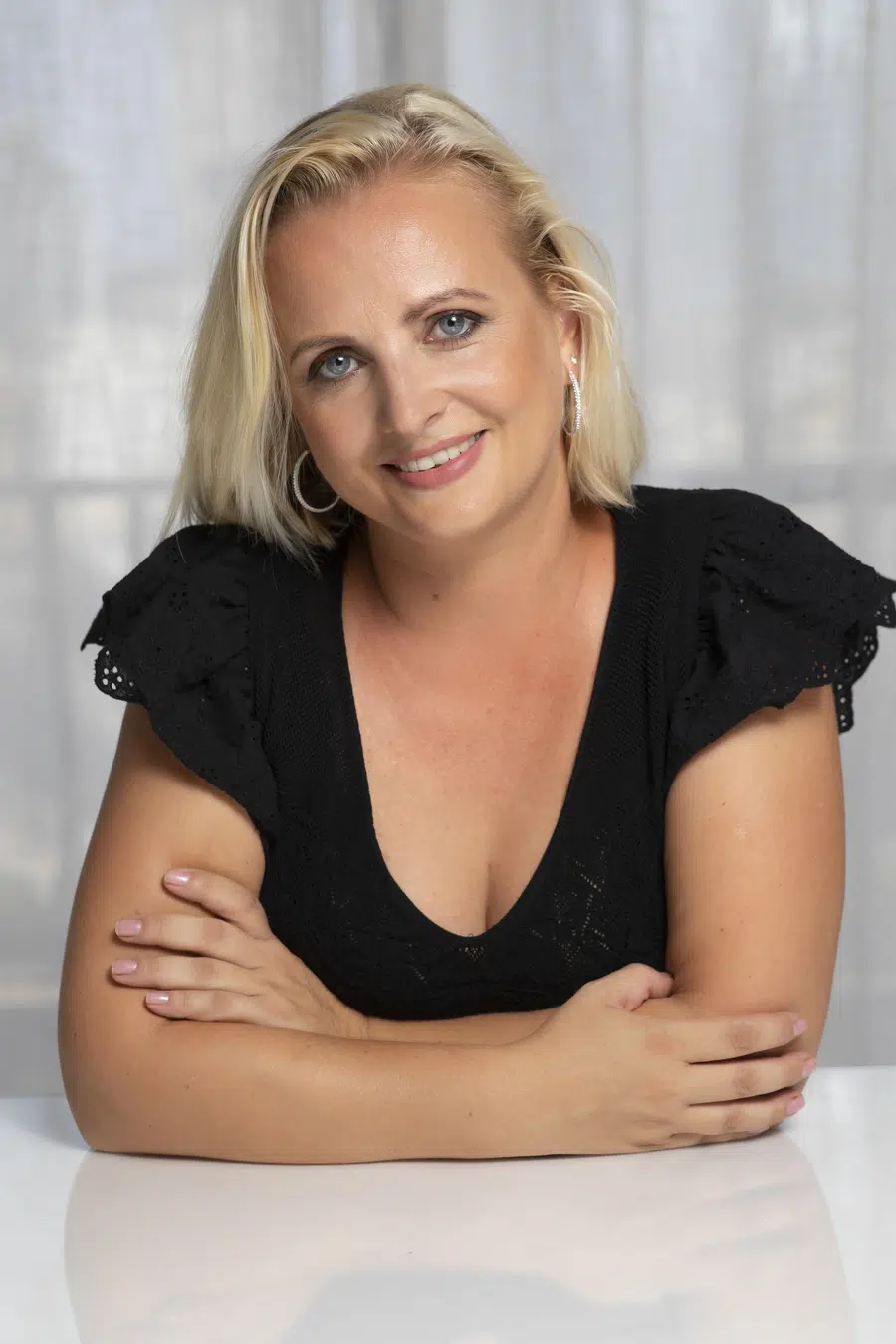 Krystyna is a blogger, coach and iDate speaker. She has been working in online romance and International dating industry since 2012 and is passionate about identifying the romance scam and giving dating tips and hacks. Join Krystyna for the dating service reviews and for finding ways to succeed with dating.
Krystyna focuses on International dating, which involves teaching men communication skills in a cross-cultural environment. She has been featured in many major publications including
DatingAdvice
,
Space Coast Daily
&
SWAGGER Magazine
.
Looking for more information? Feel free to get in touch to ask your questions or give feedback (see here:
Contact Krystyna
).