ArabMatchmaking.com claims to be the solution for anyone who is looking for a partner residing in countries like the UAE, Tunisia, Kuwait, Egypt, Jordan, Algeria, and many more. When looking at the site's landing page for the first time, it looks like a normal dating site.
However, the big questions are, is it safe to use ArabMatchmaking.com, and are their services legit? Do they deliver on their promises?
These are important questions to answer for those who are serious about using dating sites like ArabMatchmaking.com to find their dream partner, and our review aims to look at all aspects of this dating site and provide solid and straightforward feedback about its integrity and usability
Signup Process at ArabMatchmaking
To test out the signup process, I clicked on the large icon saying "Join Free Now!" under the heading "Create Your Own Free Profile!"
These headings are placed in a separate blue box on the screen that also provides the top reasons why you should sign up.
After clicking on the Join Free icon, I was taken to a separate page where basic details were required. My name, my age, an email and password, and a phone number.
There were no signs of email confirmation or / and ID verification requirements or any vetting process, and all you need to do to join after you've filled in these sections is to accept the site's terms of use and click "Complete Profile."
Yes, just like that. So, do you think it's possible for someone to create a false account? I think we both know what the answer is here, so let's leave it at that and move on to what ArabMatchmaking.com has to offer you as someone looking for the perfect partner in specific Mid-Eastern regions and countries.
This operator is BLACKLISTED. We conducted this review to see what they're all about and what they offer. Keep in mind this site review is purely informative. We recommend you use the below brands instead, for a safer experience.
Memberships and Costs at ArabMatchmaking
Once you've created an account, you can do only what you can do on most other international dating sites, which is looking at all the different profiles, updating your profile, searching for women in a specific country or region, and staring at the yellow banner on the screen that says "Upgrade Now!"
In other words, signing up will not get you anywhere further than providing your details and looking at profiles. If you want to see what's behind the red curtain, you need to upgrade.
Upgrading Options - Pricing at ArabMatchmaking
Before I had the chance to complete my profile or for my freshly-made cup of coffee to cool down a bit, I received my first message and my first "wink" from admirers who appear to like blank profile pictures.
After clicking on both the message and the wink, I realized that I was able to view the wink and also view the picture of the woman who sent me the wink, but I need to become a paid member in order to view the message although I can also view the sender's profile picture. It happened to be the same picture in both cases.
On top of that, one month's platinum membership, which appears to be the only paid membership available costs a whopping $49.99 per month (if you go for a 3 or 6 month membership, you can save some money), and at this stage, you haven't really seen anything yet.
Ultimately, if you start receiving messages even before you've added a profile picture, and you can't read them while you're on a free subscription plan, then you need to see these for what they are — red flags.
There wasn't much effort put into the website's design with a landing page consisting of a plain blue theme, a picture of a woman wearing heavy make-up giving the viewer an alluring stare, and the log-in and sign-up options.
At the bottom of the screen, you'll find a blog page, an FAQ page, a DMCA page that is under construction, and privacy & terms of use.
I wanted to write a few words about the Arabmatchmaking blog. As a blogger, I was very interested in reading their articles. However, to my surprise, many articles are basically promotions for the site, e.g. you will often read
"ArabMatchmaking is the #1 Arab dating, Arab lounge, and Arab dating site for Arab Singles. The community at ArabMatchmaking allows for Arab cams, chats Arab, Arab Chat, Arab Match, Arabic dating, موقع عرب, Arab Meet, Middle Eastern dating and Arabian dating. Meet Arab American Singles, Lebanese Singles, Palestinian Singles, and Jordanian Singles.
The highest quality and most popular Arab dating app out of all the Arab dating apps including Arablounge or Arab lounge."
Moreover, the Arabmatchmaking blog posts are mostly very short and superficial. They are just not interesting. If you're looking for useful, in-depth information about Arab dating, you won't find anything helpful on this blog.
If you are logged in as a free customer, you can see the options at the top of the page. For example, you can look at women that are available now, your messages, saved contacts, and there are also an accounts setting function and a search function. Right at the far-right is an option to sign out.
Profile Vibes at ArabMatchmaking
Some of the profiles look a bit dodgy, especially the one that sent me the "wink" and the "message."
I could see that it was a good-looking brunette in the picture, but the picture was really pixelated, and I wondered why someone would use such a low-quality picture if they wanted to attract the attention of men roaming the pages and looking at profiles.
Some of the other pictures were a mix of amateurish selfies and more professional headshots with lots of hair and makeup, so there didn't seem to be a set standard for the quality of the profile pictures.
Some of the other pictures were a mix of amateurish selfies and more professional headshots with lots of hair and makeup, so there didn't seem to be a set standard for the quality of the profile pictures.
Each profile had a message option and a star, which would add the profile to your contact list.
Customer Service at ArabMatchmaking: Does Not Exist
The customer service option is located at the bottom of the screen with the FAQs, blog, and terms of use.
When you click on it, you are redirected to a contact us form where you have a few options you can choose regarding your reason for contact and a short space for a message.
After sending a message, I received an email notification that my message could not be delivered. So, if I were to activate a paid membership and I want to cancel it, I seriously doubt there are any chances of that.
User Experience at SiteJabber & Trustpilot
When I looked at the reviews on SiteJabber.com for Arabmatchmaking.com, I found the review results kind of disturbing. During the past 12 months, this online dating site has not received a single negative rating.
After everything I've seen on the site itself, how do you think this is possible?
The one review of this dating site that is located on Trustpilot.com asks the exact same question and also finds it fishy that there are no critical reviews in the entire space of a year — not even one.
I'm in no position to say that Arabmatchmaking.com did anything weird, but this situation is a bit out of the ordinary considering everything else I've encountered.
Verdict: ArabMatchmaking is definitely not recommended
ArabMatchmaking.com is not looking very safe from where I'm standing, and I conducted a serious comb-through of the site, its functionality, and the options it provides.
If a site has no customer service options, or even worse, it appears to have but it does not exist, then the warning bells should start chiming. I was also immediately contacted by women on the site — first just one message, and then later two more and a wink as well.
ArabMatchmaking is definitely not recommended, and its expensive subscription has "Stay Away" plastered all over it.
Some Good Alternatives to ArabMatchmaking
While we're on the topic of dating sites, though, here are some options that are definitely more trustworthy and come recommended:
ArabLounge.com is a more secure option for those wanting to date Arabs or Arab singles looking for love. Most of the site's subscribers are Arabs and Muslims, and the site is created for a desktop or laptop — no app is currently available. Read our review: ArabLounge.com Review: How reliable and serious is ArabLounge?
The verification requirements are strict, and new member profiles are approved by moderators to limit scammers.
You can use ArabLounge.com for free, or use the subscription service that starts at $ 11.99 per month. The premium membership option is discounted on your first subscription.
MuzMatch.com is truly a unique platform where individuals of the same faith can meet for several reasons.
MuzMatch.com caters for single Muslims looking for a Muslim date, Muslims who are looking for friends, individuals who want to learn about Muslim teachings, and Muslims who want to find their match in life.
This is an app-only platform that requires a strict verification process and is available on both Android and iOS devices.
MuzMatch.com is for Muslims only, and the weekly subscription is $ 4.88 per week. It also works with credits that you can purchase at the following prices: 
250 credits at $ 12.99 or 400 credits at $ 19.99
Muslima.com is a massive online dating site that has more than 4.5 million members. This popular dating site is liked by single Muslims over the age of 25 as well as previously divorced individuals who are looking for a second shot at love.
The platform is open to Non-Muslims; however, if they sign up, they need to be open to converting to Islam.
Read more about Muslima.com
Muslima.com is available on a desktop/laptop site and also has a mobile app that is currently available for Android devices.
Membership pricing starts at $11.67 per month, but you can also try out Muslima.com for free first. If you're interested in a Premium membership, you can opt for a Gold or Platinum subscription.
Verification requirements are extremely strict on Muslima.com to ensure legitimate member profiles, and the matchmaking process is usually based on the member's personal requirements or criteria. Muslima is a great option that is well-priced and goes the extra mile for legitimacy.
Wanna find out how to meet an amazing foreign woman and have experience in International dating, but you have no idea how to start it. Keep calm, we are right here to help! ☝️ Ask Krystyna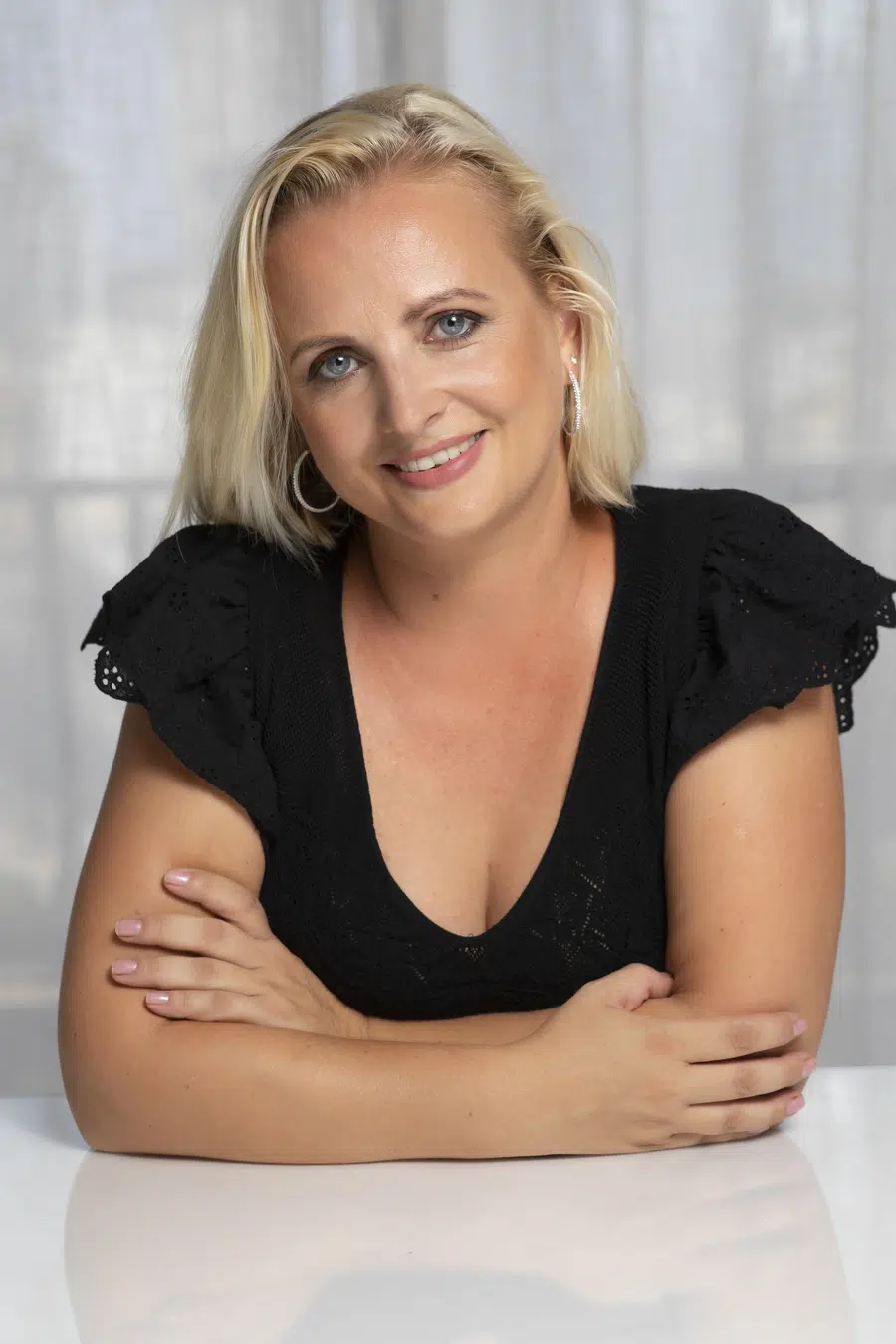 Krystyna is a blogger, coach and iDate speaker. She has been working in online romance and International dating industry since 2012 and is passionate about identifying the romance scam and giving dating tips and hacks. Join Krystyna for the dating service reviews and for finding ways to succeed with dating.
Krystyna focuses on International dating, which involves teaching men communication skills in a cross-cultural environment. She has been featured in many major publications including
DatingAdvice
,
Space Coast Daily
&
SWAGGER Magazine
.
Looking for more information? Feel free to get in touch to ask your questions or give feedback (see here:
Contact Krystyna
).