Dating sites have become the best way to meet people from different parts of the world. It can be time-consuming to find a date online if you do not have the right dating site. To make things favourable for yourself, you should find a dating site that meets all your needs.
When you are attracted to a specific type of people, that should be the main thing you look at before you even start to use a specific site.
There are many dating sites that offer access to different men and women from different backgrounds. Once you find the right one, you can proceed to start interactions and form connections. Thus, if you are interested in having a romantic relationship with a lady from Asia, AsiaMe.com is a nice platform to start.
AsiaMe is a combination of two dating sites that were run by Qpid networks and were very popular in Asia. The two sites were ChnLove and iDateAsia; they merged so that they can create a bigger number of Asian singles that people can choose from. Since then, it has matched thousands of Asian women and men with people from all over the world.
The website started in 1998 and has since embraced the developing technology to help singles communicate better. Most of the singles are from Asia, and many of them have been matched to western partners for many years. It has a big number of singles who are seriously looking for love.
Review of the Sign-Up Process at Asiame.Com
The sign-up process of AsiaMe has received the highest ratings among all other dating sites. You will fill all your basic information like, age, location, name and gender, the process will only take a few minutes.
When you have completed filling in all the information, you will have to agree to their terms of use before you start. The site will send you verification on your email just to be sure you are the legit user.
Ensure the email you submit is active so that you can verify immediately, failure to verify your email the account might be terminated. If you complete the whole sign-up process, you will receive some giveaways from the site.
Once your profile is done, you will immediately receive a match preference form to fill. The form is to help them find the best matches for you. Make sure you are absolutely honest when filling the form.
Who Are The Female Members On AsiaMe?
The women make up 15% of people on the site, 85% are men. The women on the site are mainly Asian. It has the largest population of western men who are looking for Asian brides. These women are mainly from Vietnam, Thailand, and China; they are very active on the site every day. It is one of the sites that favour women a lot that is because, for every woman, there are about ten possible love matches.
Even though the women are not the majority, the men on the site still receive a lot of email from admirers. The site has targeted foreign men for years; it specifically wants to connect men with their Asian wives. It has been successful in connecting these men to their female members.
There are also female members from the USA, Australia, and Canada. The foreign women are not in large numbers; most of the women on the site are locals. Asian women are also mostly looking for foreign husbands.
How Does AsiaMe Exactly Work?
When you have an active subscription and a profile, navigating the site is very easy. You will have features on the site that are labelled and easy to use. All of their communication features like live chats and video calls are reserved for paying members. Without paying, you will be able to search for members, but communications will be difficult.
AsiaMe has all the communication features available on the site; you can send messages to people you are interested in easily. Their design is not very technical once you have an active account you will know exactly how it works. Once you start talking to people, the site will keep a list of at least one hundred people that you have recently contacted.
That will help you access them easily instead of searching each time you want to reach out. But if you don't use your account for over a hundred days, the list will be deleted.
Are There Any Special Features On AsiaMe?
AsiaMe has several special features that have helped members in communicating properly. The first one is Admirer Mail which is emails you receive from singles who are interested in your profile. You will receive the email with a profile of your admirer.
They also have Camshare, which is a two-way video chat; the feature is readily available on the site; all you do is turn on your camera once you have paid for it.
The video call makes it simple for people to talk at a more personal level. They also have virtual gifts that are sent to people you are interested in.
Does The Dating Site Have An App?
AsiaMe.com has an app which is universal for all Qpid network sites. The app is available on App Store and Google Play and is free to download. The app is not meant specifically for AsiaMe members; it has several other sites there that fall under the same network.
The app, however, will give you all the features that are available on the website. The site also has a QR code that you can scan and get the app on your phone. The app can switch from one site to another if you are interested in checking them out.
Interesting to know:
A lot of people who create the worst profiles are actually the best when it comes to dating in real life. If you don't want to miss out on the perfect match for you, learn not to judge people quickly based on their profiles. Engage most of the people so that you end up with the best life partner.
Is AsiaMe A Good Dating Site?
It is not easy to find a site that has all the communication features that you need, that is the main reason why AsiaMe is one of the best dating sites that are out there.
They have much communication means that a paying member can enjoy at any time. Their members are also very active and are serious about matching with their perfect partners.
Most of them have indicated on their profile that they are looking for love and relationships. It is mostly the best site for men who are attracted to Asian women.
They can quickly find matches and settle down. The site offers services that have attracted many users since it was started. You can use the site to send flowers and gifts from wherever you are.
Can You Get Scammed On Asiame.Com?
There are complaints from people who have used the site before about being scammed. Although the complaints are not many, they are extremely valid, and you should take all the necessary precautions. The complaints are mostly from men, that the women would fake interest in them to get favours, gifts or money.
You should hide most of your personal details to avoid being a victim of a romance scam. When interacting with anyone on the site, don't be afraid to use video call, sometimes body language can be very revealing.
Aside from a few cases, most of the women are serious about finding love. To be safe, you can browse through the profiles anonymously and once you find someone you like, that is when you can start interactions.
Did you know?
Seventy per cent of women on dating sites as at January of 2019 had never used a dating site before. Women are the most scared of getting catfished, and so they generally avoid online dating.
How Can I Communicate On Asiame.Com Without Paying?
Communication features on this site are only for paying members. You will not be able to communicate with anyone without a payment plan. You will create a profile, search for members, see other member's profiles but you cannot send or receive messages from any of them.
Communicating on the site without paying is not convenient. If you are serious about finding a life partner, I would advise you to get a membership that you can use. You will have many ways to communicate once you are a paying member.
Showing interest is not possible, you can wait for paying members to message you bet even then you cannot reply. As much as it has the best communication features, they are only reserved for paying members. It is not very expensive and the services offered are many. You will access more than just communication features; you will be able to even send gifts when you want to.
How Much Does AsiaMe Cost In 2023?
Since most of their services are fee-based, it's important to understand how much they cost. Most of the services will also differ depending on the payment plan that you choose. Payments are made through credit cards, direct cards and PayPal.
You will also receive coupons and vouchers that you will enjoy once you are a member, it's important to choose a payment plan that you are able to stick with.
You can only communicate once you buy credits from the site. Once you buy, then you will receive features that were not on the site or website before. You can then start communicating with singles that you have on your suggestion list. Advanced matching is also available for paying members; the matches will be more in line with what you filled on your profile.
Two credits cost 3.99 Dollars; sixteen credits will cost you a total of 69.00 Dollars. The highest is a hundred credits which cost a total of 399.00 Dollars.
How Reliable and Serious Is AsiaMe?
AsiaMe has claims of over ten thousand success stories. It has matched people who have gone ahead to marry or have gotten into a serious relationship. The men and women users are seriously looking to settle down. It's rare finding people who are just looking for fun. It has helped a lot of men from western countries who are interested in Asian women.
These men have been their target market since the site was created. It is also protective of the member's security and safety while on the site. Members can easily report any abuse or scammers, and they will take action. It tries to keep only the serious singles so that the interactions can run more smoothly.
Their communications are reliable because they provide all the necessary features. They will translate messages and make sure there are no hiccups when people are interacting. They also offer extra services to members at a small fee. It is the easiest way to meet singles from faraway places.
Putting It Together: What We Like and What We Don't Like
Most of the women are very young, generally between eighteen to thirty-five years; that means they are very active. The site has no bright lights, which is favourable for your eyes.
Their profiles, however, are not very detailed; if you depend entirely on the profile for matches, it can be difficult. You have to go further and interact with the matches to find out whether they can make good life partners or not.
Wanna find out how to meet an amazing foreign woman and have experience in International dating, but you have no idea how to start it. Keep calm, we are right here to help! ☝️ Ask Krystyna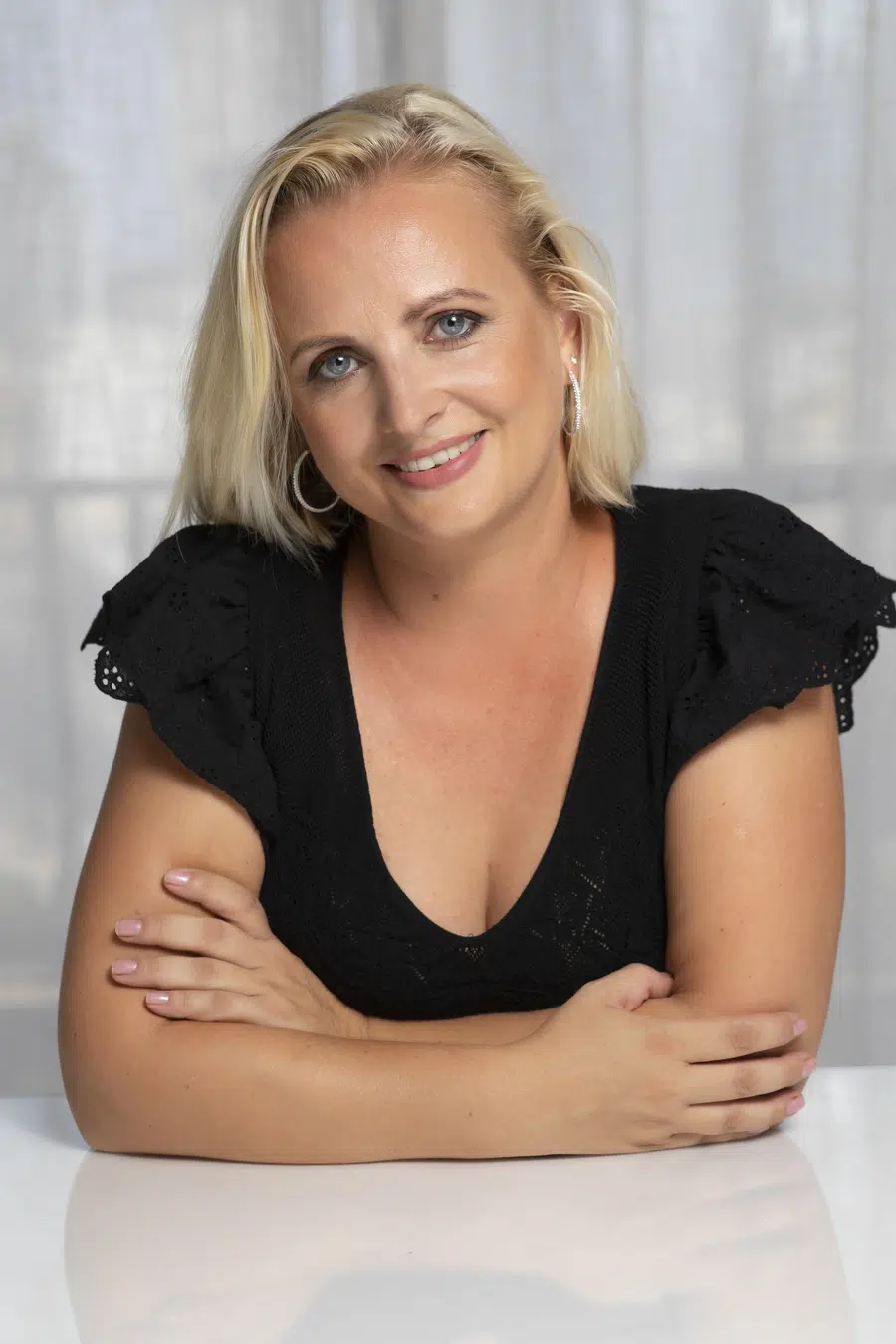 Krystyna is a blogger, coach and iDate speaker. She has been working in online romance and International dating industry since 2012 and is passionate about identifying the romance scam and giving dating tips and hacks. Join Krystyna for the dating service reviews and for finding ways to succeed with dating.
Krystyna focuses on International dating, which involves teaching men communication skills in a cross-cultural environment. She has been featured in many major publications including
DatingAdvice
,
Space Coast Daily
&
SWAGGER Magazine
.
Looking for more information? Feel free to get in touch to ask your questions or give feedback (see here:
Contact Krystyna
).