Brazil is the largest state in both Latin America and South America. It occupies half the total landmass of South America. Worldwide, it ranks fifth on the most populous and largest country. Known for its beautiful waterfalls, Amazon rainforest, and sultry beaches, Brazil makes a splendid tourist destination.
As beautiful as the country is, so are the women. Brazilian women are known for their exquisite beauty and curvaceous bodies, making them quite attractive globally. If you'd like a piece of this pie, there's no better way to start your search other than joining BrazilCupid and begin your journey to finding your beauty queen.
Is BrazilCupid a good and reliable dating site? Is it worth paying for BrazilCupid.com? Does BrazilCupid actually work? In this review you will find in-depth responses to all your questions.
BrazilCupid is the leading and oldest dating site, founded in 2004, that brings Brazilian singles together with other singles from all around the world, with over 100,000 members.
Most of the members on this dating site are looking for long-term engagements and are generally of straight orientation. Whether you're looking to have some fun or you desire long-term love in Brazil, there's no better place to look.
With a fun and secure environment, you'll meet singles from Brazil, Turkey, France, the United Kingdom, and the United States. With this dating site, BrazilCupid brings Brazil to you wherever you are.
Review of The Sign-Up Process at BrazilCupid.com
The sign-up process to join BrazilCupid is relatively easy and fast and takes a short while to complete. There is no verification for your email address that is required and you can use your existing Facebook account to sign up. However, if you do so, you are directly linking your Facebook account though members will not be able to view your Facebook profiles, as BrazilCupid keeps it private.
Signing up is very straightforward and can be done in less than a minute. You only require your basic details: name, gender, age, email address, location, and password and you're good to go.
Provided you are above 18 years of age, you can even use the mobile application to create an account and start browsing through profiles.
Interesting to Know:
Not only has Brazil been the most extensive coffee producer worldwide for the last 150 years, it has more plant and animal species than any other country globally.
Who Are the Female Members on the BrazilCupid Dating Site?
Brazil's culture is predominantly Western and originating from Portuguese culture. However, it portrays a rather varied aspect that indicates that in the colonial era there was an ethnic and cultural mixture. This blend includes mainly aboriginal people of the most accessible basins, coastal areas, African and Portuguese people.
This is what makes Brazilian ladies stand out with their striking beauty. Most of the ones on this platform are looking for long term associations though you will always stumble upon a select few who are more than happy to engage in short term flings or plain pen pal friendships with no romantic connotations.
Most Brazilian women have no qualms settling down with foreigners or moving to other countries.
How Does BrazilCupid Exactly Work?
This dating site is very user friendly. It is unique, and creating a profile is a clear and concise process. You can register for free and access the general services, but upgrading to a premium account will unlock specific features. Not only is it a dating site, it's a platform that offers people a social discovery facility.
There are three membership types: Standard, Gold, and Platinum, each one having its own perks and they advance as you upgrade higher. Complete your registration by selecting your membership option.
You can then start browsing through profiles, see who's online, send likes and interests to members, and utilize the other special features as a paid member. To start a conversation, either you or the recipient of your messages must be on a paid subscription.
Are There Any Special Features on BrazilCupid?
Special features on this platform include, but are not limited to, a chatroom, instant messenger with live video and audio functions, and Cupid Tags, which are used in optimization of the matchmaking procedure.
Cupid Tags are keywords that you add onto your profile that enables other members searching using those keywords to find your profile immediately. It makes you stand out from the rest of the crowd.
As a Platinum member, you get access to translation services for messages eliminating language barrier challenges. You also get access to filtering matching functions.
Does the Dating Site Have an App?
BrazilCupid offers a mobile app that you can even use to open an account in a few fast, easy, simple steps. This application is available for both iOS and Android users making it possible for even the busiest of persons to find love on the go.
It is downloadable at no cost from the Apple Store and Google Play Store respectively and is convenient and user-friendly. With it, you can keep track of the activity on your profile, upload photos, check notifications, chat members, and update your profile.
Is BrazilCupid.com a Good Dating Site?
There have been numerous success stories over the years with thousands of content women and men meeting their soulmates on this platform. BrazilCupid has helped change many lives and continues to do so.
This international dating platform presents a fun, safe, excellent atmosphere through which singles can connect with Brazilian beauties. The amazing, unique features make your user experience pleasant and worth every penny if you upgrade to a Premium account.
And with an equal distribution of gender, and most members looking for long-term companionships, and are of straight orientation, it makes your chances of finding your life-long mate seem like a walk in the park.
Can You Get Scammed on BrazilCupid.com?
BrazilCupid ensures that all data remains confidential and is protected, and you can block members who have become a nuisance. However, there will always be that rotten tomato in each crate, so there may be a few instances of people being scammed, though it is uncommon.
To avoid falling victim, it is advisable that you do not share intricate details like passwords or your net worth and exact home addresses. Any information that would make you susceptible to scamming should basically not be shared with anyone.
Again, in your interactions, you should always use your own discretion to figure out the kind of people you are interacting with based on their way of being. That said, BrazilCupid ensures that their members respect their terms and conditions and interact under them or the accounts are blocked.
Our advice to you: One of the quickest ways to get someone's attention is by speaking in their dialect or letting them know you are aware of certain aspects of their culture. This shows genuine interest. It is therefore advisable to get acquainted with basic communication words in their language.
How Can I Communicate on BrazilCupid.com Without Paying?
To communicate on BrazilCupid without paying means you would be on a Standard membership. This only allows you to browse profiles, send interests, and communicate with Platinum and Gold members. You cannot send communication to a fellow Standard member.
Profile photos are available for free to every member of the site. Other than that, most of the features are inaccessible to you as a non-paying member meaning you will have to depend on others reaching out first. This is the site's way of ensuring that paying members get a unique experience.
How Much Does BrazilCupid Cost In 2023?
The three membership opportunities are Platinum, Gold, and Standard, with Standard being free of charge.
Platinum is the most elite and gives you access to all features, inclusive of message translating and matching features. Costs are slightly steep in comparison to other dating platforms but the value is in equal proportion to the cost.
For an annual payment, it will cost you $149.99, an equivalent of $12.50 a month, whereas a quarterly payment will cost $69.98, an equivalent of $23.33 a month. Payments made monthly require $34.99.
Gold membership allows you to communicate with any member no matter their membership type. Monthly repayments require $29.98, with quarterly and annual payments requiring $59.99 and $119.98 which works out to $20.00 and $10.00 respectively.
Did you know?
The life expectancy in Brazil is 75 years? Did you also know that São Paulo is a colossal city and is called the New York of South America? This is largely because this metropolitan area is Brazil's vivacious financial centre and has approximately twenty-one million residents, whereas the city only has an approximate twelve million.
How Reliable and Serious is BrazilCupid?
BrazilCupid is really serious about the protection of its member's info. A well-dedicated security and protection team uses world-class and modern technologies to deter abuse of their user data and make the database safe and stable.
BrazilCupid uses all critical protocols in the process of ensuring that all payments made using credit cards, bank transfer, or PayPal are made safely. They also ensure that the confidential information of members is not breached.
No personal data and details are provided by the International Cupid dating site to any unauthorized or third parties. Via SSL encryption, BrazilCupid secures all payment transfers, and the Privacy Policy guarantees safe transactions.
All these protocols, combined with the numerous members they have makes this a reliable platform to help you find your soul mate and get the long-term relationship that you've been dreaming of with a Brazilian lady. The many success stories from thousands of happy couples are an adequate measuring metre to determine the reliability of this dating site
Putting It Together: What We Like & What We Don't Like
Overall, BrazilCupid has a lot to offer; from beautiful members one can make a life with, to pen pals, to short term friendships, to system security protocols that give one peace of mind. The list is endless.
The sign-up process is short and sweet. That raises another set of challenges, questionable authenticity. However, there are profiles that are verified and will have a green tick, indicative of verification. It would be wise to maintain your interactions within those limitations.
The age bracket and gender mix are a great blend, covering various interests cross board. If you're looking for a Brazilian lifelong partner, or perhaps are planning a trip to Brazil soon and would like to make a few friends before you visit the country, BrazilCupid offers you a one-stop solution.
Wanna find out how to meet an amazing foreign woman and have experience in International dating, but you have no idea how to start it. Keep calm, we are right here to help! ☝️ Ask Krystyna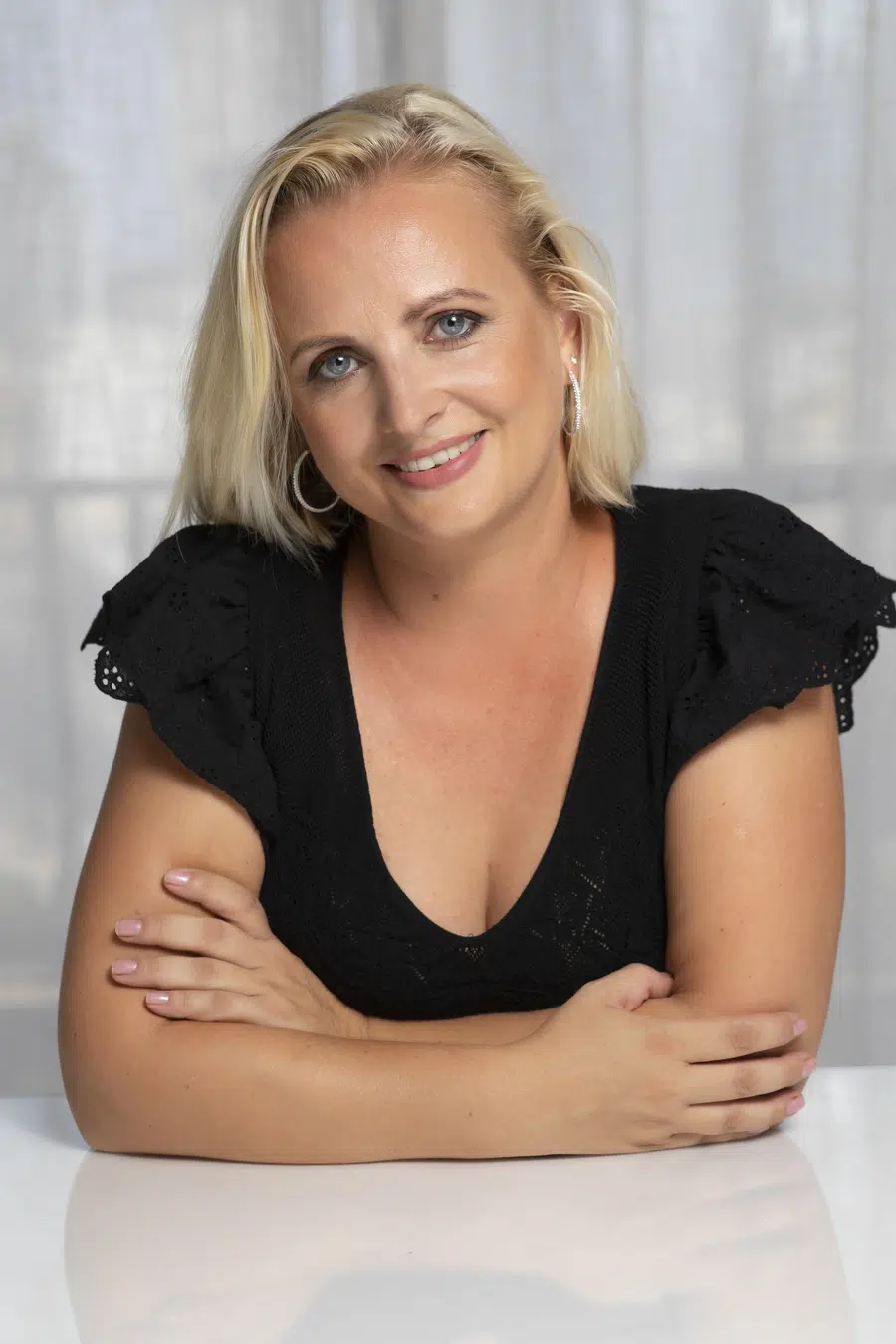 Krystyna is a blogger, coach and iDate speaker. She has been working in online romance and International dating industry since 2012 and is passionate about identifying the romance scam and giving dating tips and hacks. Join Krystyna for the dating service reviews and for finding ways to succeed with dating.
Krystyna focuses on International dating, which involves teaching men communication skills in a cross-cultural environment. She has been featured in many major publications including
DatingAdvice
,
Space Coast Daily
&
SWAGGER Magazine
.
Looking for more information? Feel free to get in touch to ask your questions or give feedback (see here:
Contact Krystyna
).