Love should be a bridge – a shared connection – from you to your loved one, and then back again.
That sounds super romantic, and it only makes me wonder whether you'll have a wonderful and romantic experience on Bridge-of-Love. Mhmm… 
In this comprehensive review of the dating site that is Bridge-of-Love.com, I looked at every aspect of the service: 
If you don't have time to stick around for the full review now, that's okay. But spoiler alert for the rest of you: Based on my findings, I blacklist Bridge of Love. 
What Is Bridge-of-Love.com?
Bridge of Love (or Bridge-of-Love.com) is an international online dating site that focuses mostly on connecting Western men with their Ukrainian, Russian, or Slavic soulmate. The dating service wants to bring together people who have serious romance goals – like marriage and long-term relationships. 
Information on Bridge-of-Love.com's website states that they have more than: 
For a dating company that's been in existence for 12 years (at the time of writing), those numbers seem really low. 
Bridge-of-Love.com has a mobile app for Android smartphone users and you can download it for free on the Google Play Store. A simple Google search also reveals the dating company has an Instagram and Facebook account. Okay, it's normal for businesses to be on social media, but is Bridge-of-Love trying too hard?   
When I visited the Contact Us page, I got a bit of info about who operates Bridge-of-Love.com. It's Tingoit Business s.r.o., a company based in Prague, Czech Republic. 
Google doesn't have much information about the company, but I learned that it has no company website. However, there is another app on the Google Play Store: Aberiz, which is a new online dating chat app (launched in 2021) designed to enhance your romantic and online dating experience.  
This may indicate that Tingoit Business s.r.o. Is expanding. 
This operator is BLACKLISTED. We conducted this review to see what they're all about and what they offer. Keep in mind this site review is purely informative. We recommend you use the below brands instead, for a safer experience.
How to Register on Bridge-of-Love.com
Registering on Bridge of Love is easy-peasy. 
On the homepage of the online dating service, the first thing you'll see is a fill-in box where you can register. 
Under the green heart with a key and "Bridge of Love" wording, you need to fill in: 
You can also sign in via your Google Account. 
Now it's time to click on the bright orange button that says "Register now for free." Remember, by clicking this button, you are agreeing with Bridge-of-Love.com's license agreement and the terms and conditions. Do you know what you are agreeing to? (It's always essential to check out the fine print before you commit to a service.)
From here, you need to fill out some personal info that's used to create your online dating profile. Upload your profile photo. And that's pretty much it.  
What Services Are Offered on Bridge-of-Love.com?
Bridge-of-Love.com offers various services, some of which are free and the rest you need to buy credits to use: 
As you can see, the services from Bridge-of-Love.com are basic. There's nothing special or unique (unlike what you get with other, more reputable online dating sites). 
Bridge-of-Love.com Design and Usability in Our Dating Service Check
Bridge-of-Love.com has a simple website interface; when you visit the site, it's pretty basic. Just like the website, it's easy to use the dating side of Bridge of Love. 
If you think about it, these online dating companies want to make money off you, so they aren't going to have a site or app that's difficult to use and navigate. This is true for reputable sites and the non-reputable ones; however, there is sometimes that one site that makes you work to find the chat button.   
Profile Quality: How Authentic Are the Profiles?
Browsing through the profiles on Bridge-of-Love.com, I couldn't help but think that the ladies just look way too pretty to be real. It's like most of the photos are edited on a design platform. 
While the lady of your dreams should be pretty, you want real too. You can't build a successful and lasting relationship on a perfect profile. There has to be a real person on the other side – your equal love match.   
Costs and Pricing of Bridge-of-Love.com
Some features on Bridge of Love are free – profile creation, favorating members, reading messages in your inbox, and search and browse. If you want to connect, chat, and send gifts, you need to buy credits. 
As a first time member – the first time you buy credits – you get an introductory offer. You can buy 80 credits for US$4.54. With this offer, you also get: 
After you've bought your first credit bundle, you'll pay US$0.33 to US$0.55 per credit. However, you need to buy credits in bundles, with the smallest credit bundle starting at US$5.99. 
Here's how many credits you need to spend for Bridge of Love services: 
What Payment Options Do Bridge-of-Love.com Accept?
Bridge of Love accepts various payment options: 
Bridge-of-Love.com Customer Support Options
Bridge-of-Love.com has a few customer support options. On the Contact Us page, you can: 
You can also connect with them on Instagram or Facebook.    
User Beware! Many Negative Bridge-of-Love.com Reviews on Trustpilot
Reviews of Bridge-of-Love.com on Trustpilot won't give you a good idea of the dating site. 
The profile for Bridge-of-Love is unclaimed. 24 people have left reviews, and Bridge-of-Love.com has a 1.8 star rating, which indicates it is "poor." 
The negative reviews of Bridge-of-Love.com mention how the site is a scam site because the "ladies" aren't actually interested in the men. 
It's a money-making operation where the pretty ladies on the site just want to get the men to spend money, since you need to pay for every service and features (minus the few free ones) you want to use.  
The reviews also mention the many fake profiles and how the company deducts credits even when you don't use a service. 
Our Bridge-of-Love.com Review Verdict: Not Recommended
I can't in any good conscience recommend Bridge-of-Love.com. I wouldn't suggest signing up on this online dating site for various reasons: 
I can never decide what is best for you, but give Bridge-of-Love.com a miss. 
If you have your heart set on a Ukrainian, Russian, or Slavic girlfriend, lover, or wife, check out: 
Wanna find out how to meet an amazing foreign woman and have experience in International dating, but you have no idea how to start it. Keep calm, we are right here to help! ☝️ Ask Krystyna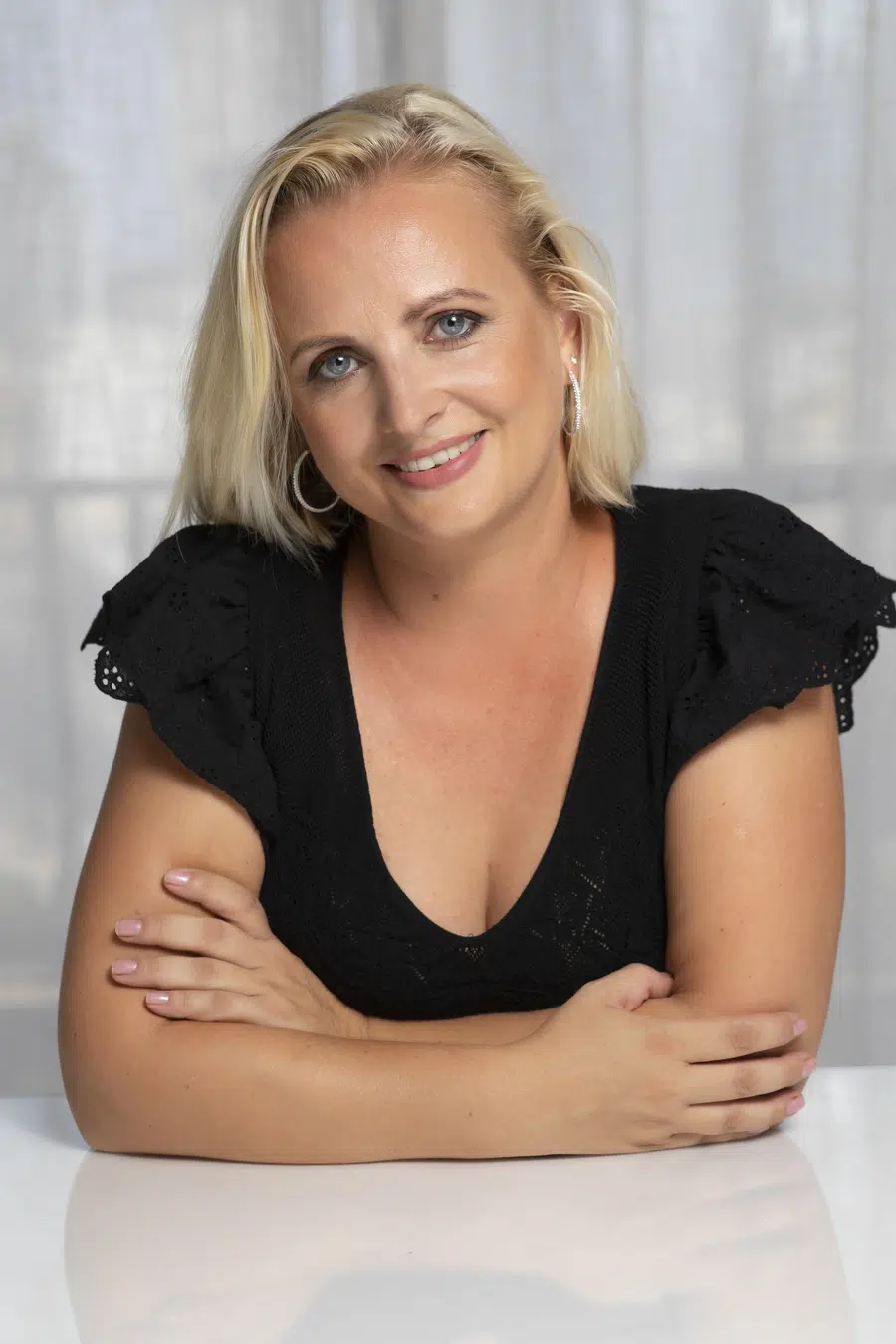 Krystyna is a blogger, coach and iDate speaker. She has been working in online romance and International dating industry since 2012 and is passionate about identifying the romance scam and giving dating tips and hacks. Join Krystyna for the dating service reviews and for finding ways to succeed with dating.
Krystyna focuses on International dating, which involves teaching men communication skills in a cross-cultural environment. She has been featured in many major publications including
DatingAdvice
,
Space Coast Daily
&
SWAGGER Magazine
.
Looking for more information? Feel free to get in touch to ask your questions or give feedback (see here:
Contact Krystyna
).