CaribbeanCupid is a dating site that connects singles in the Caribbean to other singles all over the globe. The platform has more than 200,000 members. On the platform, you can also browse information about other members. More than 55,000 members are active monthly, and they are always ready to make friends as they look forward to building a long-term relationship.
In this review, we'll get a better understanding of the features provided by CaribbeanCupid. The site is among many others that are under Cupid Media. The platform has focused more on connecting local people to other individuals from other parts of the globe.
The majority of the people on CaribbeanCupid are aged between 35 to 44 years. However, to register on the platform, you need to be at least 18 years of age. You can select the preferred age as you search for potential partners on the forum.
This is an online service that acts as a virtual communication platform. Each user has certain expectations when it comes to dating. Some of these goals include friendship, communication, creating a family, serious relationships, and sex. CaribbeanCupid is among the dating sites currently being managed by Cupid Media. During the registration process, you will fill out your profile and provide some personal information about yourself.
You will get your perfect match depending on your time zone, city, and country. Focus more on the section where you are supposed to write about your interests as you sign up. Your descriptions should be specific so that you can easily get matched to a person who suits you best. Ensure you have not limited yourself to general phrases. The site ensures there are additional features that will improve the general experience of the users.
There are also two types of memberships on the platform. Each profile is first verified to ensure that there are no scammers on the forum. With CaribbeanCupid, you are bound to find the love of your life within a short time.
Review of the sign-up process at CaribbeanCupid.com
To become a member of the CaribbeanCupid, you should be at least 18 years old. The login process takes at least one minute, and you can also use your social media account and input the email process.
If you are not yet a member, the sign-up process usually takes at least 10 minutes. As you sign up, you are supposed to key in all your names, gender, age, email, interests, and password. After that, you will read through the terms of service. If they are favorable, you can accept them and proceed. You will click on the "View Singles Now" button.
After the registration process is complete, you will manage to see the potential partners on the dating site. The system also ensures that new users can get more attention. Ensure you have worked on your profile and add more photos.
Who are the female members on the CaribbeanCupid dating site?
The female members on CaribbeanCupid are singles and divorcees. They are above 18 years old and some of them are even as old as 44 years of age. Each of these females is looking for a perfect match. CaribbeanCupid in this case acts as an intermediary and the main goal is to connect the female members to interested males from the Caribbean region and other parts of the globe.
How does CaribbeanCupid exactly work?
Before you get started, you are supposed to key in some personal details. The details were listed earlier, and they include your names, age, among others. After ensuring your profile is complete, you can now find a partner who suits your preferences.
The profile matching system will help you find a good partner on the dating site, depending on the provided data. You will have similar interests, and you will also manage to understand each other easily.
Interesting to Know
CaribbeanCupid usually connects singles from the Caribbean region and other parts of the globe. Caribbean men and women who are single and want to connect with singles from different parts of the world can sign up on the platform. There are many success stories of people who met on CaribbeanCupid, and they have managed to get into long-term and serious relationships that have led to marriage.
Are there any special features on CaribbeanCupid?
We'll now look into the special features present on CaribbeanCupid. Such features help ensure that people can easily connect with each other in an interesting and safe manner.
The special features include:
Does the dating site have an app?
CaribbeanCupid has a mobile app; however, it is only accessible to Android users. If you are using the iOS platform, you can access CaribbeanCupid through the desktop website. Hopefully the dating platform will consider the plight of the iOS users and also come up with a mobile app for them.
Is CaribbeanCupid.com a good dating site?
CaribbeanCupid is a good dating site. There is a gender balance such that everyone can easily find their perfect match in the Caribbean region and other parts of the globe. Are you single, and you are interested in meeting women from the Caribbean region, and the main issue is that you are from another part of the globe? Well, look no further; CaribbeanCupid will ensure that your dreams and goals are fulfilled.
Did You Know?
The Caribbean region comprises more than 700 islands, caves, reefs, and islets. Only two percent of the Caribbean island is inhabited by human beings. Also, did you know the Pirates of the Caribbean film was shot in the Caribbean region?
Can you get scammed on CaribbeanCupid.com?
The security issue matters when dealing with dating sites. For CaribbeanCupid, the platform usually monitors the safety of each user. For starters, each profile is verified. People are supposed to present verification documents such as passports. Verified profiles will have a verification status. Other measures have been put in place to help protect the users.
As a new user, you are supposed to prove you are a real person; these measures have been put in place to ensure that bots and scammers can't gain access to the platform. If you fail to verify your account, it will be terminated. The process also helps increase the likelihood of getting into a real relationship with one of the members on the dating site.
The communication of the platform is also secure because of the Thwate SSL Web Server Certificates. It means that all the data is encrypted to and from the website. CaribbeanCupid has also incorporated the McAfee SECURE antivirus. The developers have incorporated the necessary measures to protect the website and its users.
There is also the "Dating Safety" section. The members can find information about what they should know about online dating.
How can I communicate on CaribbeanCupid.com without paying?
The only way to communicate with other members without paying depends on whether someone with a paid subscription has sent you a message on CaribbeanCupid. The members who have opted for the paid plans can contact anyone on the platform. Fortunately, users with basic accounts can respond to these messages. The only issue is that these users cannot initiate a conversation unless they opt for the paid plan.
Customer Support at CaribbeanCupid.com In Our Check
An Australian firm is operating the dating site. The support team is also available 24/7. As a member, if you have any issues, you can reach out to customer support at any given moment through their email, fax number, or telephone number.
How much does CaribbeanCupid cost in 2023?
The costs of the paid membership on CaribbeanCupid include:
Popularity contributes to the success of the online dating site. If a dating site has many people, there is a high probability that you can easily find your perfect match on the platform. If you are interested in joining CaribbeanCupid and you have some doubts, we hope this review will ensure you have made an informed decision. Register for free on CaribbeanCupid and get the best online dating experience.
How reliable and serious is CaribbeanCupid?
CaribbeanCupid is reliable and safe such that the platform can be accessed through the desktop and mobile versions. Each user is also supposed to verify their profiles. If you are single and are from the Caribbean region, you can easily connect with foreigners and the locals depending on the preferences.
Every verified profile also has a verification status. For the non-verified profiles, they are deleted to ensure there are no scammers on the dating site. Additional security measures have been put in place, including the presence of an antivirus.
Our Advice to You: If you are single and searching and you are in the Caribbean region, you should enroll on dating sites such as CaribbeanCupid for a chance to meet the love of your life. The platform will actualize your dream of getting into a long-term relationship.
Putting it together: What We Like & What We Don't Like
This review has focused on the weak and strong points of the CaribbeanCupid dating site. If you are interested in single men and women in the Caribbean region, you should join CaribbeanCupid. The online dating site comprises people from different age groups.
There are also modern features, and people can easily communicate with you. When everyone registers on the platform, they all have their own goals. If you are looking for a partner, you will quickly achieve your goals.
What we like about CaribbeanCupid:
Wanna find out how to meet an amazing foreign woman and have experience in International dating, but you have no idea how to start it. Keep calm, we are right here to help! ☝️ Ask Krystyna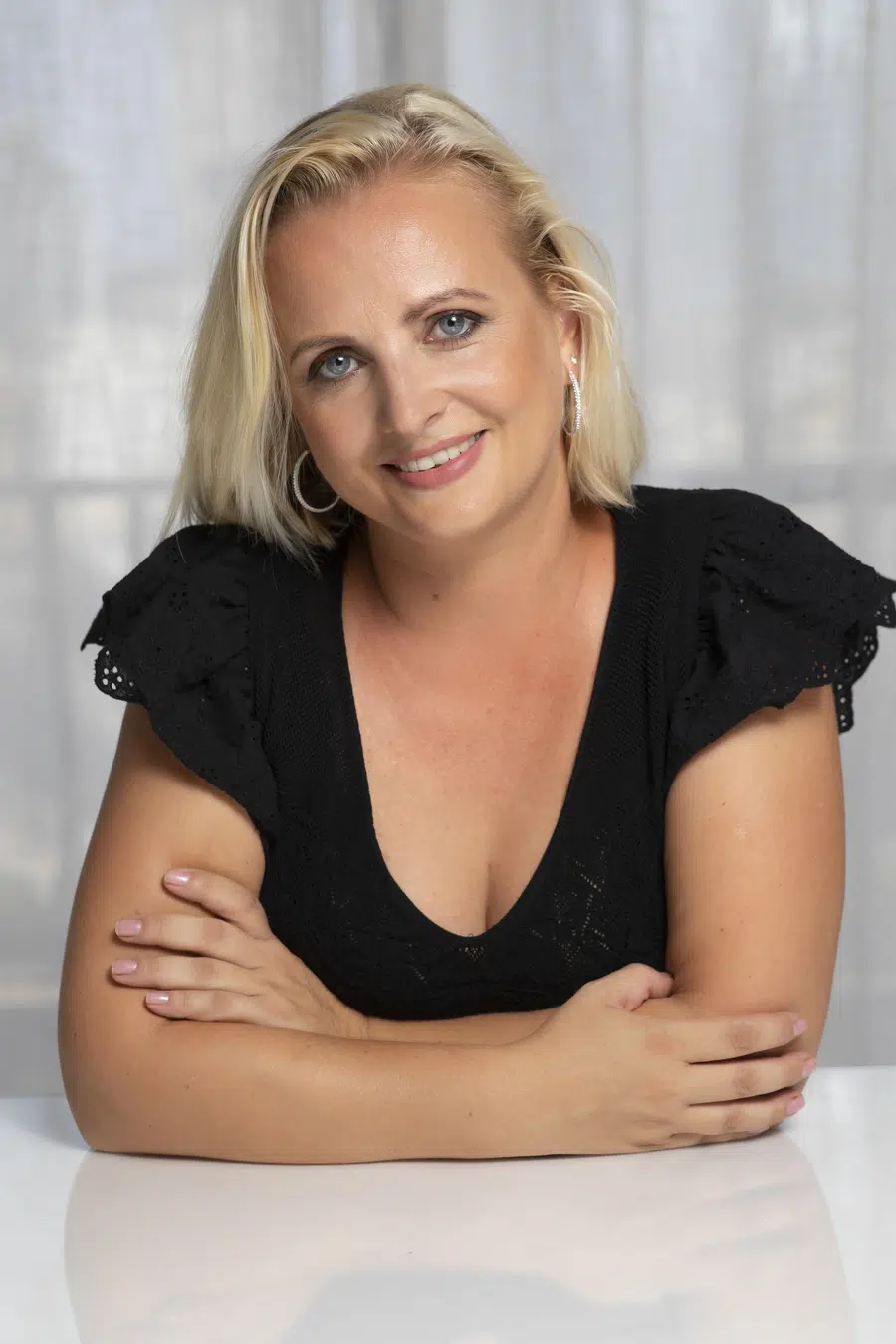 Krystyna is a blogger, coach and iDate speaker. She has been working in online romance and International dating industry since 2012 and is passionate about identifying the romance scam and giving dating tips and hacks. Join Krystyna for the dating service reviews and for finding ways to succeed with dating.
Krystyna focuses on International dating, which involves teaching men communication skills in a cross-cultural environment. She has been featured in many major publications including
DatingAdvice
,
Space Coast Daily
&
SWAGGER Magazine
.
Looking for more information? Feel free to get in touch to ask your questions or give feedback (see here:
Contact Krystyna
).