Internet dating has become a part of today's society. Every person using online platforms to find a date does so for one reason or the other. For some, it's because their personal lives are so hectic that they no longer have the time to go out there and meet people the old-fashioned way.
Others have a well-grounded fear of approaching strangers because of the fear of rejection or because they don't have the social skills required to maintain a conversation. In this review, I will be looking at CharmDate, an online platform providing all these people with an avenue to meet soulmates, lovers, and future brides.
CharmDate is, without a date, one of the oldest dating platforms available on the internet today. It's a site that has been operating since the beginning of 1998. Over the years, it has helped to connect millions of singles worldwide, with some of them ending up in marriage and long-lasting relationships.
Based on my research, I have established that this platform is run and operated by Qpid Network.
Interesting to know:
This is the same network associated with other niche dating sites still in use today.
CharmDate, like its sister sites, also has a target market, which in this case, is the Slavic market. It seeks to connect Western men with women from Ukraine and Russia.
Review of The Sign-Up Process at Charmdate.com
Did you know it only takes around five minutes to complete the registration process on CharmDate? During signup, you will be expected to provide several details, including:
Users need to verify their emails before the account can be activated. After verification, the platform will need you to answer several questions. From my point of view, it's best to be as detailed as possible, as the answers will impact your ability to find a date on the site.
When filling out my profile, I encountered questions like my preferred age, education level, hobbies, and many more related questions. The platform will also want to know whether you are comfortable meeting and dating women who already have children.
Every answer provided will assist in filtering your match suggestions. The activation of these features means you have started browsing using the "Smart Suggestions."
Who Are the Female Members On Charmdate Dating Site?
Every man looking for a mail-order bride wants to know how the women on each site are before they commit their time and resources to it. Honestly, I wouldn't blame them, especially considering that some sites are all talk and no game. Upon completing registration, I embarked on finding out the type of women who were using this platform.
Interesting to know:
The profiles aren't as detailed as you would like. However, they provide members with just enough information to get a clue on how the matches are like.
As you go through the women profiles, you will find information like name, relationship status, birth date, nationality, and gender. Additional details will include her hobbies and appearance.
Note that the information you provided during signup can't be edited.
There's an "About Me" section that you can use to get to know your matches better. It's possible to use tags to find someone who meets your personal dating preferences.
How Does Charmdate Exactly Work?
From my experience, I would say CharmDate works in the same way as most other dating sites available online. As always, you have to start by registering and filling the online form. Make sure to provide accurate data as you don't have an option to change it once submitted. The next step is to answer questions related to the type of women you would like to meet.
While it's advisable to provide as much data as possible, being too specific can limit your options. Having submitted the required information, you can now start searching for singles. I found the search and filter tools to be quite helpful.
A good idea is to start by checking out the "Newest Ladies" category. Here, you will find new accounts that have been filtered to match your preferences.
If the results aren't fulfilling, try to narrow the search using extra filters such as preferred age, appearance, marital status, city or region, and hobbies.
Are There Any Special Features On Charmdate?
Special features are what helps a site to stand out in the niche dating industry. CharmDate has a few of these, which include the following:
Does The Dating Site Have an App?
Unlike other networks with a dedicated app for each platform, the Qpid Network uses a single application. The app is called the Qpid Network: International Dating App and is available for download free of charge from the Google Play Store.
Installing the app allows you to access all the other sites operated by Qpid Network. Upon installation, I found that its user interface is very similar to that of its parent website. The only difference is that the app is a bit cramped.
As soon as you log in, you will see a recommended list of potential matches. Every recommendation features a name and an accompanying profile picture. Tapping on their profile photos will make it easier for you to get to know them better. However, you still need to upgrade your subscription for you to access all its features.
Is Charmdate a Good Dating Site?
In terms of membership numbers, the site claims to have millions of registered users and thousands of active daily users. Every person using the platform has a shot at finding true love or companionship. When it comes to its usability and design, I have found it to be quite user friendly. Despite being one of the oldest platforms in the industry, it has done its best to cope with emerging changes.
Its design is basic and straightforward but without the cheap look associated with some older platforms. The design also suits a broad range of age-groups, making it accessible to all. CharmDate has been designed to highlight profile pictures as opposed to providing member information.
A lot of emphasis has been placed on physical appearance, as opposed to personal data. Users need to click on the profiles to learn more about their matches.
Can You Get Scammed On Charmdate.com?
I won't lie, but the truth is that there's a real possibility that you may get scammed when you are looking for love on the internet. The reality is that tons of scammers are always on the lookout for unsuspecting people to scam. It's, therefore, upon you to exercise caution.
In the case of Charmdate.com, the site has provided options for users to report suspicious accounts or profiles they believe are not real. Users can do this by hitting the "report abuse" button displayed on each page.
It's also possible to do so by contacting customer care. Unfortunately, that's all the platform has done to protect its clients. My time on the platform has indicated that there are no profile checks to confirm authenticity, making it easier for scammers to operate on it.
How Can I Communicate On Charmdate.com Without Paying?
If there's one area that CharmDate has truly excelled in, it's in the communication and messaging section. The platform has all kinds of communication channels ranging from live chats to basic emails and video chats to simple call services. The site has got your communication needs covered.
While it does provide all these communication channels, the downside is that none of them is available for free! If you want to communicate with your matches or with people you find interesting, you will need to have tons of Qpid Credits.
I have come to learn that you will need to pay for each feature as you use it. The number of credits you will spend on each feature will depend on the length of time you spend on it. For example, using the instant messaging feature for five minutes will cost you 0.5 credits. Viewing and sending photos and emojis will attract additional charges.
How much does CharmDate cost in 2023?
Did you know that every new member on CharmDate is awarded several vouchers and coupons to use on the platform's messaging features? Once you exhaust the free vouchers and coupons, you will need to buy more to continue using its services.
The billing system on CharmDate is different from that of other platforms in that it uses credits. For example:
Purchasing these credits will allow you to do the following:
How Reliable and Serious Is Charmdate?
CharmDate is highly reliable thanks to its millions of members. Many of its female users are from Eastern Europe, while the men are from America and other Western countries. If you are interested in signing up on a platform with many users, CharmDate is a good option. It means you have a higher chance of meeting new users and going on potential dates.
When it comes to security on the platform, I have established that it has numerous security certificates. Therefore, it can protect its members from all types of dangers, whether psychological, social, or technical.
Although the platform will do its best to protect you and your data, this doesn't mean you should be careless with your information. You also bear responsibility for your actions online!
Putting it together: What We Like & What We Don't Like
What we don't like: You will need to start paying almost immediately for you to access its features. Only Slavic women are allowed to register
Our advice to you is to weigh the pros and cons before deciding whether to subscribe to Charmdate.com. If unsure, give it a test run by registering a free account and checking out the available features. They should give you a good idea of what to expect when you have a paid subscription.
Wanna find out how to meet an amazing foreign woman and have experience in International dating, but you have no idea how to start it. Keep calm, we are right here to help! ☝️ Ask Krystyna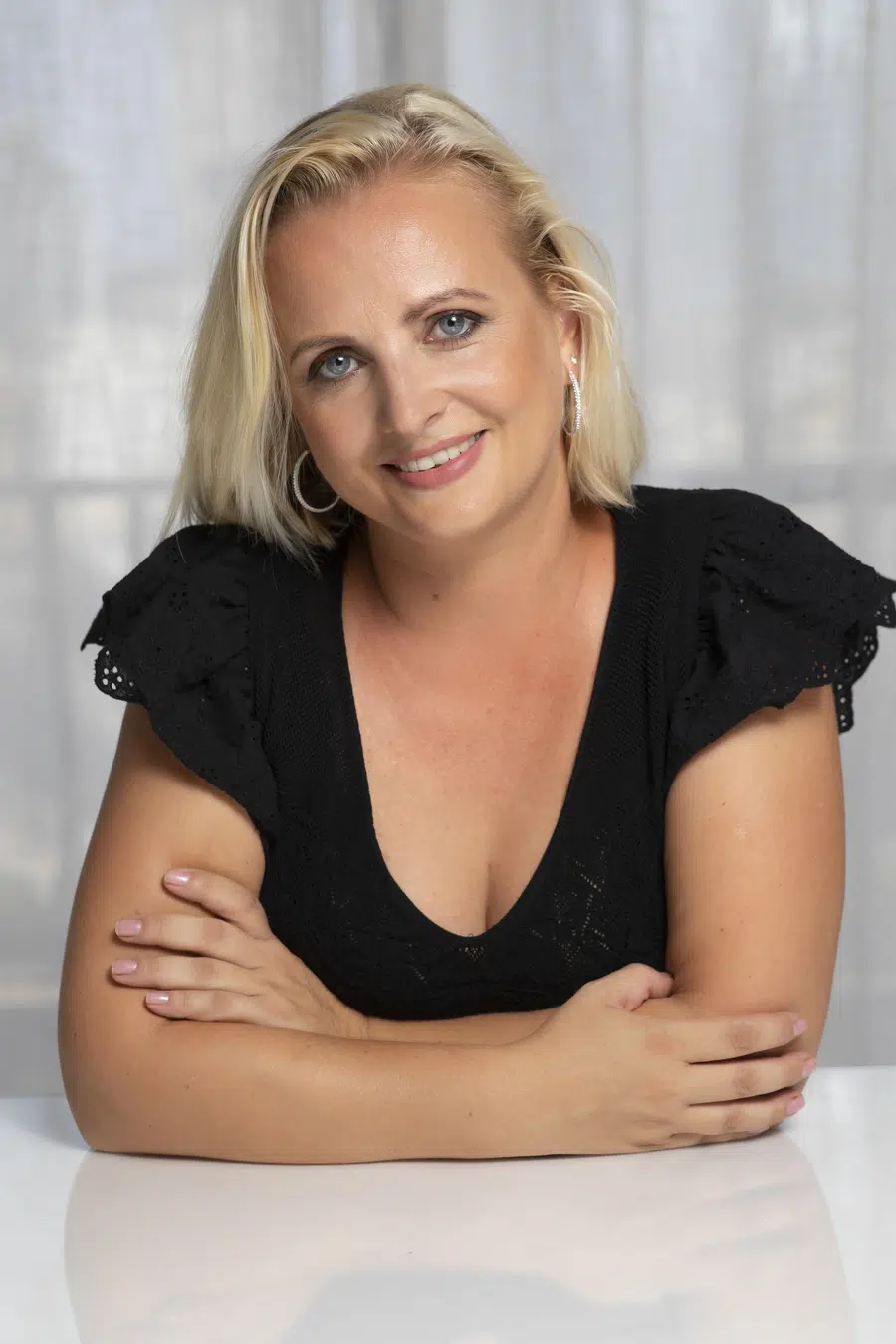 Krystyna is a blogger, coach and iDate speaker. She has been working in online romance and International dating industry since 2012 and is passionate about identifying the romance scam and giving dating tips and hacks. Join Krystyna for the dating service reviews and for finding ways to succeed with dating.
Krystyna focuses on International dating, which involves teaching men communication skills in a cross-cultural environment. She has been featured in many major publications including
DatingAdvice
,
Space Coast Daily
&
SWAGGER Magazine
.
Looking for more information? Feel free to get in touch to ask your questions or give feedback (see here:
Contact Krystyna
).