Developed in 2005, and with most Chinese nationality members, ChinaLoveCupid is also open to international members. While it does not consist of the highest number of members compared to other Asian dating sites, it is one of the largest in Asia and one of the leading Chinese dating sites.
Dating Chinese women can be enjoyable since they are considered to have one of the best cuisines in the world, in addition to their exquisite silky skins. If you are one who loves the Chinese looking woman but would rather not fly to China just to look for a date, then joining ChinaLoveCupid.com will make your fantasy a reality.
After all, thousands of members have been successful in meeting their Chinese partners through this dating site.
ChinaLoveCupid is a dating site that lets you find Chinese beauties no matter where in the world you are. It is international, meaning you can meet Chinese girls living in China and beyond, so it's possible to meet one who is currently living in your home country.
Most of the functionalities on this site are available at no cost, and you will receive a high response rate from the other members.
To eliminate the language barrier between non-native speakers and the Chinese, the app offers a translation system and several communication tools that help translate messages effectively.
Review of The Sign-Up Process at ChinaLoveCupid.com
It's quick to sign up, but it will take you 10-15 minutes to finish. Your name, date of birth, and where you are based are questioned in the first section. More specifics are needed on the following page when you enter your race, marital status, profession, ability to relocate, and nationality. 
There is space for a limit of fifty characters for a headline and two required paragraphs to describe yourself and what you are looking for in a partner.
Although the method of registration is quick and convenient, don't be fooled. ChinaLoveCupid.com reviews all the data entered into their systems. In a few hours, it will quickly root out fraudulent accounts. To discourage spam and fake identities, the organization has a team that verifies each profile's authenticity.
Upon registration, you can upload a photo to save time for the authentication process. You should upload more photos on your profile later on.
Who Are the Female Members on ChinaLoveCupid Dating Site?
Most of the female members on ChinaLoveCupid.com are Chinese, which is no mean feat given China's population. Though beliefs differ between people and their social status, the average Chinese woman considers marriage a significant part of her life. She does not take relationships lightly.
The average Asian woman, mainly from Vietnam, the Philippines, China, and Thailand, is well educated and won't tell you sob stories in the hope of extorting you for money or expensive gifts. On the contrary, most of them have their financial lives in order.
Most of the female members on this dating site live in large cities and are relatively happy to meet and get to know foreigners, in comparison to other countries.
How Does ChinaLoveCupid Exactly Work?
The user interface is quite friendly and easy to navigate. Once you create a profile, undergo verification, add photos to your profile, and fill in the two paragraphs that require you to give detailed information about yourself, you are ready to begin your journey.
Most members are of Asian origin for the women with an inclination towards Chinese. Most men are foreigners, with up to 20,000 male members being American.
Once you identify people with similar interests and start engaging in conversation, how the rest goes is up to you. Suppose you'd like flowers sent to your partner. In that case, ChinaLoveCupid can organize that for you no matter how many miles apart you are.
Be advised, though; it may do you good to learn a few words in Chinese. It makes a great conversation starter and is an excellent way to break the ice.
Are There Any Special Features on ChinaLoveCupid?
ChinaLoveCupid.com offers unique features that make your user experience more pleasant. For instance, you can see your compatibility measurement against another member through a small indicator on the profile.
It also offers Cupid Tags, which helps you identify members with whom you have common interests. You may also create your own Cupid Tag to make your profile stand out and attract others to you.
Another notable feature is sending actual, not virtual, flowers. ChinaLoveCupid.com has partnered with Flora2000 to design appropriate flower arrangements for you and deliver them to the intended recipient.
Additionally, ChinaLoveCupid.com makes all necessary travel arrangements, in partnership with Expedia, in case you are travelling to meet your partner in person. So no need to worry, with ChinaLoveCupid.com, you're well taken care of all around.
Does the Dating Site Have an App?
ChinaLoveCupid.com offers an application that is downloadable for free from Google Play Store. However, it is only available for Android mobile devices with no iOS application yet.
The app interface is user friendly and has the same functionalities as the desktop version. You can perform the most vital functions on the mobile app despite it being a compressed version of the dating site.
Available functions include
Is ChinaLoveCupid a Good Dating Site?
With over 8,000 active members weekly, it increases your chances of finding a suitable partner. Its members' gender proportion is quite balanced, with 60% being male and 40% being female.
The highest number of users fall between the ages of twenty-five and forty-four, an indication that most people are looking for life-long partners and not just a weekend of fun.
The strict security measures that this dating site implements make it suitable for honest relationships. However, the site's criminal background checks are not undertaken, so you will still need to be diligent in your interactions. Do not give out personal information like credit card details or residential addresses.
Did you know?
Toilet paper was invented in China? This basic invention is something that may be taken for granted. But, if it weren't for the ancient Chinese in A.D. 851, maybe this necessity would never have been conceived.
Can You Get Scammed on ChinaLoveCupid.com?
The member verification process is quite stringent. Photos posted on new profiles are not visible immediately until you have passed the review process. You will also need to verify your email address to eliminate the existence of fake accounts.
Regular background checks are also carried out to ensure the safety and validity of ChinaLoveCupid.com members.
This makes the number of scammers few, or next to none. However, while this dating site uses advanced fraud protection features, it is still important for you to be cautious in your dealings and transactions with members to avoid being duped.
How Can I Communicate on ChinaLoveCupid.com Without Paying?
Free subscription means you have the Standard membership, which allows you to create an account and browse through profiles searching for a suitable partner. You can send them messages, albeit only every fifteen minutes. The search function is limited for Standard membership, and this can frustrate you at times.
Free services also include sending likes and selecting favourites, sending messages to Premium members, viewing other members' photos, and viewing who has expressed interest in you and getting matches.
To notify a member that you are interested in them, you merely need to click on the heart icon on a members profile page as a Standard member.
Our Advice to You: Avoid individuals above the age of 25 if you are searching for a Chinese girl for a holiday romance, as most of them would not give in to your offer. They're looking for marriage instead.
How Much Does ChinaLoveCupid Cost in 2023?
There are three types of membership on ChinaLoveCupid.com. The Standard membership, which is available at no cost to you, then the Gold and Platinum membership packages for advanced services and features.
On the settings page, you can adjust your automatic renewal for a paid membership. In the rare circumstances you may be unsatisfied with their services, you may present valid evidence that supports your claim and get a refund.
Payment options are monthly, quarterly, or annually, each with varying discounts. For Gold membership, the monthly fee is $29.98. Paid quarterly, it amounts to $20.00 a month, and paid annually, it is equivalent to $10.00 monthly.
Premium membership is $34.99, $69.98, and $149.99 respectively for monthly, quarterly, and annual payments.
How Reliable and Serious is ChinaLoveCupid?
Suppose the success stories are anything to go by. In that case, ChinaLoveCupid.com is definitely a serious and reliable site to find a Chinese partner.
Plus, the stern user-security protocols and extreme verification process lets you browse through profiles with peace of mind, knowing that the hard work has been done for you.
It is interesting to know:
In China, beginning in the 10th century and finishing in the first half of the 20th century, the Chinese tradition of foot binding on young girls and women continued for around 1,000 years. The wealthy first practiced the ritual as a status symbol among rich men who were able to afford wives who did not need to do physical labour and lived exclusively to support their husbands. Since the Communists seized over in 1949, the tradition was formally terminated.
Because there might be a language barrier at the onset between you and your prospective future wife, ChinaLoveCupid.com offers translation services on their highest membership package. This service is available for Chinese, English, Japanese, and German.
This dating site uses stringent steps to prevent fraud and protect the user from unpleasant experiences. It can therefore be relied upon to safeguard your private information, including credit card details.
Putting It Together: What We Like & What We Don't Like
When browsing through ChinaLove Cupid, if you have not fully completed your profile upon login, a pop-up window will appear requesting more details for your profile. To enable you to find more matches, this allows you to make your dating profile more stable. Still, it may disrupt the user interface and lead you to stop searching in frustration.
Overall, the site has sufficient features to facilitate members' ability to start relationships with each other. The majority of profiles are substantiated, and a false profile is incredibly difficult to create.
An account with ChinaLoveCupid should certainly be generated if you are serious about finding a long-term Asian partner.
Wanna find out how to meet an amazing foreign woman and have experience in International dating, but you have no idea how to start it. Keep calm, we are right here to help! ☝️ Ask Krystyna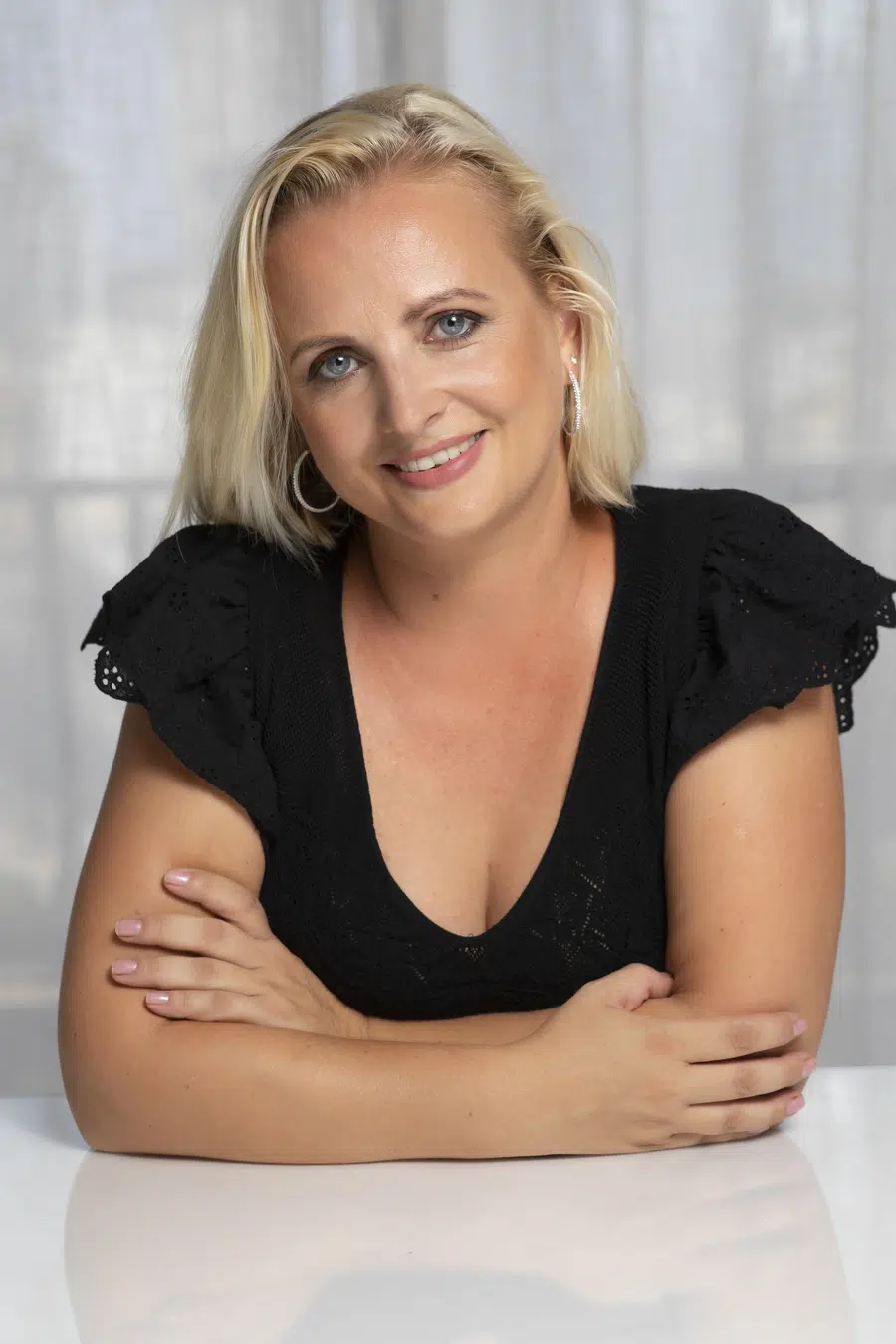 Krystyna is a blogger, coach and iDate speaker. She has been working in online romance and International dating industry since 2012 and is passionate about identifying the romance scam and giving dating tips and hacks. Join Krystyna for the dating service reviews and for finding ways to succeed with dating.
Krystyna focuses on International dating, which involves teaching men communication skills in a cross-cultural environment. She has been featured in many major publications including
DatingAdvice
,
Space Coast Daily
&
SWAGGER Magazine
.
Looking for more information? Feel free to get in touch to ask your questions or give feedback (see here:
Contact Krystyna
).