Whichever way you choose to see it, online dating is a trend that is not ending anytime soon. If you were looking to date and didn't know where to start, online dating is worth trying. It is the easiest way to gain access to millions of single people from all over the world. Unlike the traditional form of courtship, dating sites are cheaper, and you can be picky and choose someone who ticks all of your boxes.
Chances of finding the perfect match are very high because of the large number of singles you will be exposed to. Do your research and find the right site for you.
Today we shift our focus to a specific dating site, ColombianCupid. Is ColombianCupid a good and reliable dating site? Is it worth paying for ColombianCupid.com? Does ColombianCupid actually work? In this review you will find in-depth responses to all your questions.
What Is ColombianCupid.com?
ColombianCupid.com is a dating site under the Cupid Media company with over thirty other dating sites under it. It has over two million singles who are members of the dating site. The members are mostly from Colombia, but there are others from different parts of the world. It is a reputable site based in Colombia; it has been matching people for many years now. 
They provide a safe and fun dating experience; most of their members are interested in finding their perfect matches. The site has different ways of finding possible matches for their active members. It is reliable and full of single people to meet.
Review of the Sign-Up Process at Colombiancupid.Com
Like most dating sites, you will need to provide the necessary information when signing up ColombianCupid. You will also need to specify what kind of singles you are looking for for the purposes of getting matched. They have made the sign-up process even easier by allowing the option of joining through either Facebook or email.
The goodness of joining through email or Facebook is that your profile is easily verified. If you join directly through the website and can't verify your profile, it might be terminated. With Facebook, you can also export photos from your account and upload it to your profile. The process takes less than five minutes to complete; they only ask for the first name.
They will also need to verify your email, so it's best to give an active email. You should also avoid putting personal information on the profile to avoid attracting scammers. Only upload the necessary information and keep the rest private.
Who Are The Female Members on ColombianCupid.com?
Most of their female members are from Colombia; they are the most active on the site compared to men. Other female members are from Germany, Chile, Turkey and the USA. The women are thirteen per cent of the total population of singles. The women are interested mostly in finding men from the west to marry. The number of women keeps increasing every day; most of them have active subscriptions. 
That is why they are very active on the ColombianCupid website; they reach out to most of their matches and even other members. Most of the men are looking for Colombian women to marry. The women are open to marrying men from different parts of the world and even local men.
Once you have an account, you can go through the women's profile for free, but communicating with them will require payment. Many of their female members have found matches in the past because of how present they are on the website.
How Does ColombianCupid Exactly Work?
You should have an active account and a well set up profile before you start using the site. If you don't complete the profile, people might find it suspicious and avoid you on the site. There are features available on the site that will help you start communications. You can begin by browsing through the profiles and the possible matches that have been suggested for you.
If you find any person you are interested in, you can use different icons to show interest. You can also send messages to singles who are suggested or the ones who are not. There are many ways you can maximize communications like video calls and live chat. Their design is simple and easy to navigate once you are on the site. 
Their features are well arranged, so it's easy to know how it works. It will be easy to use the site if you are paying for their services; without a membership, most of the features will not be seen.
Are There Any Special Features On ColombianCupid?
They have several unique features that make them stand out from other dating sites. They have a blocklist when you get offensive messages or come across people you don't like. Once they are blocked, they will not be able to contact you. They also have instant messenger where you can chat live or use your camera for video chats. 
Another feature is the cupid tags, which people use to add extra information to their profile. That way, your profile will stand out from the rest and make it easy to find a match. These features are available to members with an active subscription.
Does The Dating Site Have An App?
ColombianCupid.com has an app that is convenient for on-the-go members. The app is free to download from the Google Play store and the App Store. Once you download the app, it is easy to use and has all the features that are available on the site. It helps with communications because you can send a heart while going through photos in different profiles.
The heart shows that you are interested, and you can start interactions.  Their design might look out-dated, but it has all the necessary features to help you communicate effectively. The app has helped a lot of members stay on top of their notifications because of the alerts. You can be able to tell people who are interested in your profile easily and reach out. It has also made a lot of members more present and active on the site. 
You don't need to log in each time you want to access it. You can customize it on your phone for easy communications. It has received thousands of downloads so far.
Is ColombianCupid.com A Good Dating Site?
It is a good site because of all the key features that it has. Aside from the features, it has millions of members who are single and looking for partners. The site has a lot of people that it has helped find their husbands and wives. Their member's profiles indicate that they are focused on finding relationships. Despite the site being from Colombia, it has many guest members that one can interact with.
It is very diverse, and it continues to grow every day. It is a trusted site for more than two million people worldwide; it is very popular. It has received good ratings from users online; most of them are satisfied with the services they receive.
Interesting to know
Over thirty percent of people who are using dating sites have had to block someone at one point. They were either harassed or bothered by someone they don't like.
Can You Get Scammed On ColombianCupid.Com?
Online dating can be tricky, mainly because of scammers. People create fake profiles and join dating sites to prey on the members. They will fake romantic interest in you and request chats and calls, and once they earn the trust, they will ask for gifts or money.
You can get scammed at ColombianCupid.com, although they work very hard to keep scammers away and they also provide you with a blocklist, where you can block anyone you find suspicious.
It's important to know that fake profiles exist so that you can take the necessary measure to avoid them. Before taking relationships in real life, make sure you understand the person well through your interactions. If you have trust issues, you can go to the next match and try your luck.
How Can I Communicate On Colombiancupid.Com Without Paying?
Communication features are for paying members. Like most dating sites, you will be able to browse through profiles for free and send interest. After that, you can only wait for paying members to reach out to you. You will be able to communicate with paying members only; you can't message anyone else aside from them.
Most of their features will not be accessed until you have paid for either one of their two memberships. You will receive your basic matches for free, and you can show them interest and wait for them to initiate communications. The best way to communicate and enjoy all of their services is by using one of their payment plans.
Did you know?
Almost thirty percent of people using dating sites pay at least 51 Dollars to access services and meet people. Others have standard accounts that don't have any subscriptions, and most of them are women; they wait to be contacted.
How Much Does ColombianCupid Cost In 2023?
All their essential features are fee-based; they offer many services for their paying members. (s.also ColombianCupid Cost: Pricing Options in 2023)
You can get VIP profiling and also browse anonymously. You will communicate with all the members on the site with their exclusive communication features like instant messenger and live chats.
They also translate messages for their members at a fee. They have two memberships that have different costs. You should find the payment plan that you can afford so that you can enjoy their services.
Gold membership: 
one year under gold payment is a total of 127.98 USD with discounts. Three months cost 63.99 USD with a monthly fee of 21.33 USD. One month is the least with a total cost of 31.98 USD
Platinum membership: 
one year costs 149.99 USD with monthly charges of 12.50 USD. Three months will cost you 73.98 USD and 24.66 USD monthly fee. One month will cost you 36.99 USD in total.
Our advice to you: You should do all the necessary research before you start using any site. Make sure you know how much it costs to avoid incurring hidden charges later on. It's also essential to go through the members' profiles to see if they interest you; if not, you can move to the next site.
How Reliable And Serious Is ColombianСupid.сom?
It is a reliable site with access to different men and women who are serious about finding love. It can be very difficult to find a site that offers all the services and singles you need. ColombianCupid.com has millions of singles to connect with; they have managed to keep their numbers rising over the years.
They protect the member's privacy and safety by filtering the site's fake profiles and leaving only the serious ones. It is ranked highly among the Cupid Media company sites; they have connected many people who are now married or in serious relationships.
Putting It Together: What We Like and What We Don't Like
Their membership is the most attractive feature they have. As much as the women are in small numbers, they are the most present on the site. They mostly initiate interaction with different men.
They have men from many other countries that are also active on the site most of the time. They have advanced matching for members that increase the chance of finding love.
Sending messages is for paying members only; people without any subscription cannot send messages unless members message them with active subscriptions. Unless you have a payment plan, you will not use most of their features.
Wanna find out how to meet an amazing foreign woman and have experience in International dating, but you have no idea how to start it. Keep calm, we are right here to help! ☝️ Ask Krystyna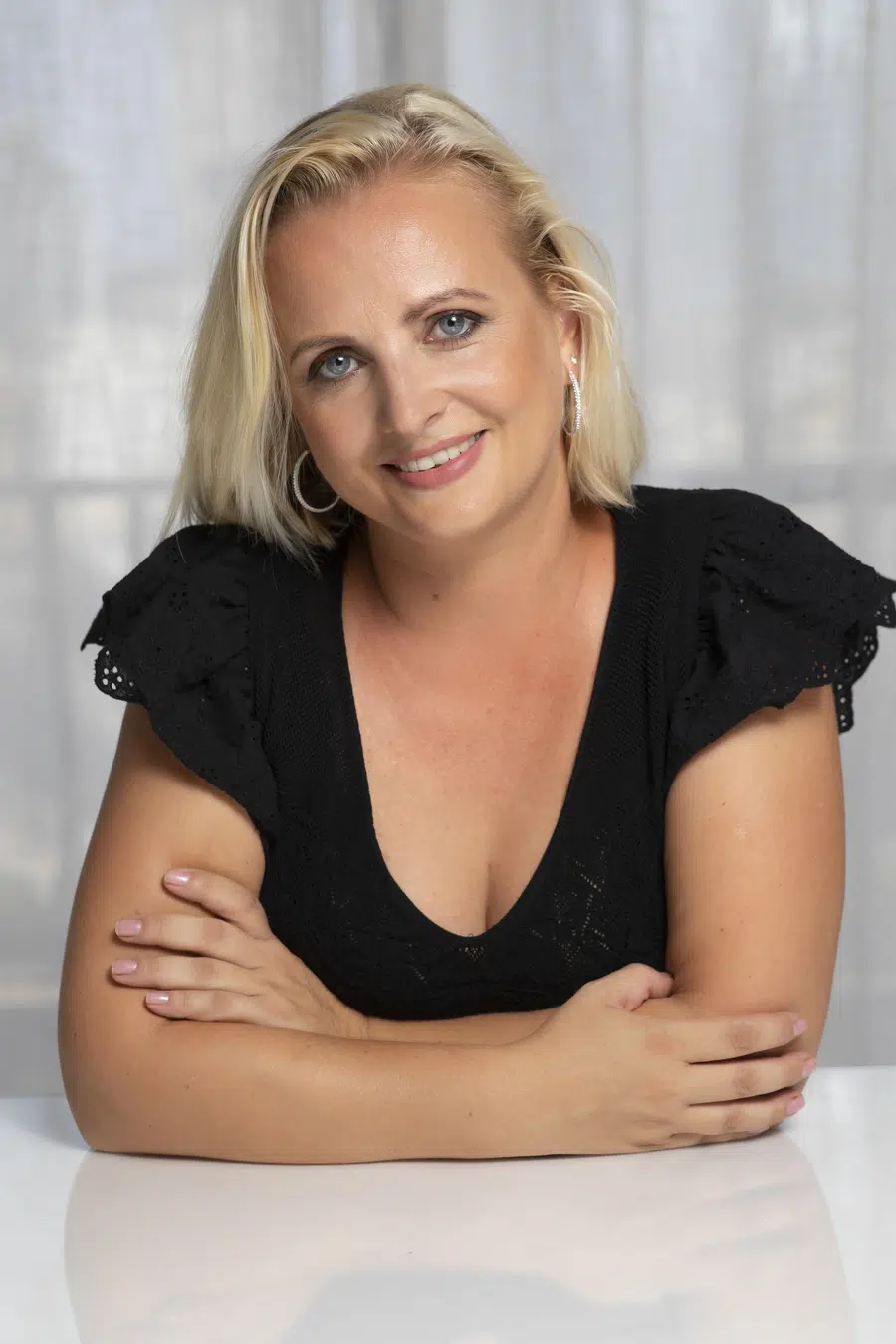 Krystyna is a blogger, coach and iDate speaker. She has been working in online romance and International dating industry since 2012 and is passionate about identifying the romance scam and giving dating tips and hacks. Join Krystyna for the dating service reviews and for finding ways to succeed with dating.
Krystyna focuses on International dating, which involves teaching men communication skills in a cross-cultural environment. She has been featured in many major publications including
DatingAdvice
,
Space Coast Daily
&
SWAGGER Magazine
.
Looking for more information? Feel free to get in touch to ask your questions or give feedback (see here:
Contact Krystyna
).