Finding the best International online dating site isn't easy. I mean, there are hundreds – if not thousands – of options, and not every service offers quality. You may have come across Dating.com and wondered what the site is all about. 
It looks pretty legit and everything, but honestly though, is Dating.com where you should sign up and spend time to look for the love of your life?
Spoiler Alert! Dating.com isn't where you should be at. The service costs you an arm, a leg, and a hip joint, and there's a bunch of other online dating red flags. 
Stay here and read on if you want the full nitty-gritty Dating.com review. 
Dating.com Review: The Introduction
Dating.com was created in 1993. The platform is operated by Malta-based SOL Networks Limited, which is an internet company with fingers in many pies. 
There's no information about the company on the Dating.com website; just the name and address at the very bottom of the About Us page. 
Just more than 32 countries have access to Dating.com. The company states that dating is a chance you take (but should you take a chance on Dating.com?). 
This operator is BLACKLISTED. We conducted this review to see what they're all about and what they offer. Keep in mind this site review is purely informative. We recommend you use the below brands instead, for a safer experience.
The Signup Process at Dating.com
The signup process at Dating.com is quite easy. The form to start the process is front and center (so to speak) on the dating platform's homepage. 
Under "Your World. Your Love." you enter your gender (male or female options only), what gender you are seeking (again, only male and female options), and what ages you'd like your love interest to be (18 to 80+). 
Next, click on the red box that states "Take a Chance." Alternatively, you can also sign in using your Google account. 
Once you've filled in the box on the homepage, you need to fill out the "About You" part. Some of the info requested here is your name, nickname, date of birth, and location. 
The next section isn't mandatory, but if you want your dating profile to stand out, it's best to have it be as complete as possible. This also helps you attract the right type of love interests you are looking for.
These non-compulsory sections include information about your interests, your profile photo, and anything else you'd like to share that makes you you. 
Anything else? Nope. You don't even need to worry about verifying your email address, whether you sign with your Google account or your (other) email address. 
Services Offered at Dating.com
Dating.com offers various standard services: 
Can I Try Dating.com for Free?
You can use Dating.com for free. 
Essentially, the basic features are free: 
Dating.com doesn't have traditional membership plans where you pay a fee a month. Instead, the dating platform makes you buy credits so you can communicate with your love interest and make use of other services. 
There's an introductory offer for US$19.99. You get about 150 credits because the site lists that the offer works out to US$0.13 per credit. 
Following the intro offer, Dating.com has 3 credit bundles you can choose from: 
The bundle you choose auto-renews every month – on the day you subscribed. Kindly note that the credits you don't use this month don't get carried over to the next month. 
So if you have 600 credits for this month and you only used 300 credits, you lose the 300 remaining and you'll get a "new" 600 credits for the following month.
You can upgrade to a bigger bundle or downgrade to a smaller one; however, you need to get in touch with the service and "they will do their best to help you." 
Doesn't inspire confidence, right? 
The Dating.com mobile apps have different credit bundles and costs. 
On the Google Play Store: 
Yeah, I'm confused too. So many payment options. 
But what do the services on Dating.com cost? 
Yip, my eyes are bulging out of their sockets too. 
Dating.com is THAT kind of dating service, the one that charges you for everything. Just wondering when they'll start charging you when you sneeze too… 
Is Dating.com Easy to Use?
Dating.com is easy to use, whether you use their desktop version or the mobile app. 
Once you've signed up and created your profile, you need to find a potential love interest. Find the "Search" button, which is located at the top of the website, and enter your search parameters. 
Dating.com lets you know which members are online, so if you are looking to chat, hopefully one of these singles will reply to your message when you reach out. 
Beyond the dating service, there isn't a blog or relationship advice section. At most, the platform has a one-pager on dating safely. There's also no company information available unless you Google the operator name you can see on the About Us page.
Review of the Profiles at Dating.com
There are real and fake profiles on Dating.com. Some of the ladies look real, some look real but they stole profile photos from elsewhere on the internet, and some reek of fakeness. 
When you open a profile, there's quite a lot of information – provided the person has completely filled in their profile. 
From a completed profile, you learn a lot about someone – if you know what to look for. Remember, what a person doesn't say is often more important than what they do say.
User Experience on Trustpilot.com and Sitejabber.com
Users of Dating.com have taken to Trustpilot and Sitejabber to share their experiences. 
On Sitejabber, the dating platform has 956 reviews and a 3.58 star rating. There were 37.6% positive reviews in the past year. 
476 members rated Dating.com with 5 stars and 341 gave it 1 star. 
The picture on Trustpilot looks similar. Dating.com has 1,856 reviews and a 3.9 star rating. 66% of members rated the service as excellent, while 28% rated it as bad. 
Most of the negative reviews on Trustpilot and Sitejabber recount: 
Dating.com Contact Options
There are two contact options: 
Our Dating.com Verdict: Not to Be Recommended
The final Dating.com verdict? 
Not to be recommended. Here are our reasons for this negative Dating.com negative verdict:
Alternatives to Dating.com
I bet you are still looking for love, right? And now that you know Dating.com isn't a good service to sign up for, check out these – safer and better – alternatives:  
Loveme.com (A Foreign Affair)
You may know Loveme.com as A Foreign Affair. The matchmaking service has been around for almost 3 decades with 32,000 members.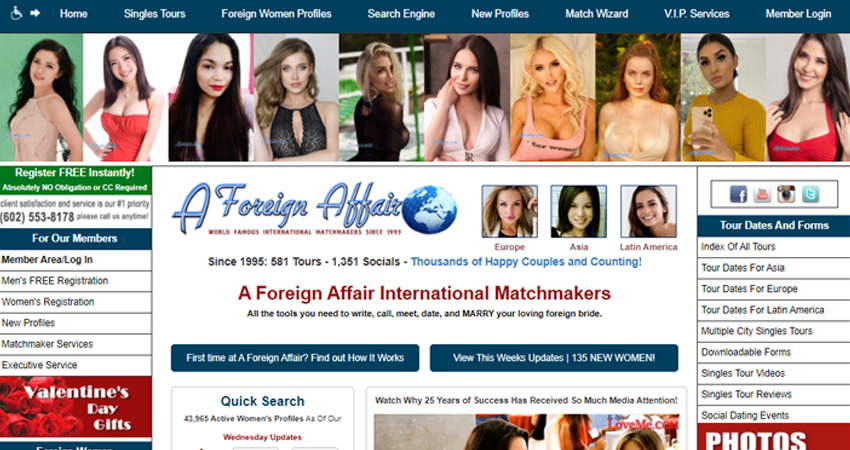 Depending on the services you use, you need to pay for them via a credit system (1 credit = US$1.00), but a Platinum member unlocks a discount.   
There's also an Executive Plan, which is a personalized matchmaking service ideal for professionals or those looking for a personal consultant to find you love. 
Why Is Loveme.com Safer to Use
Established in 2004, BeHappy2Day has been around for nearly 2 decades. The service has about 250,000 members.  
BeHappy2Day works on credits; there's no membership fee. 
You need to buy credits in bundles and then use the credits to pay for services:
The cost of some services: 
Why Is BeHappy2Day Safer to Use
Top eHarmony.com Services 
eHarmony.com has 3 subscription option on offer: 
Why Is eHarmony.com Safer to Use
Wanna find out how to meet an amazing foreign woman and have experience in International dating, but you have no idea how to start it. Keep calm, we are right here to help! ☝️ Ask Krystyna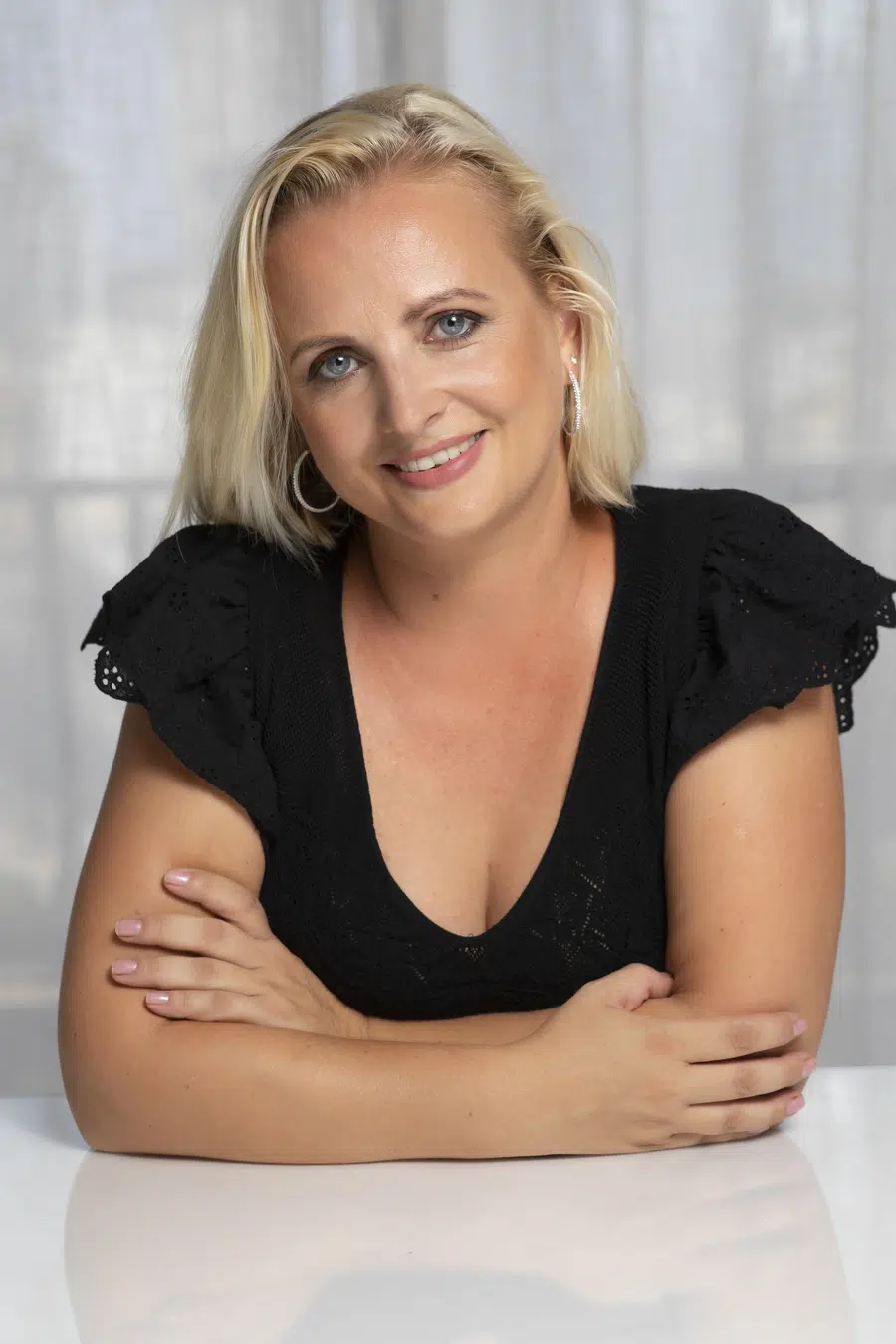 Krystyna is a blogger, coach and iDate speaker. She has been working in online romance and International dating industry since 2012 and is passionate about identifying the romance scam and giving dating tips and hacks. Join Krystyna for the dating service reviews and for finding ways to succeed with dating.
Krystyna focuses on International dating, which involves teaching men communication skills in a cross-cultural environment. She has been featured in many major publications including
DatingAdvice
,
Space Coast Daily
&
SWAGGER Magazine
.
Looking for more information? Feel free to get in touch to ask your questions or give feedback (see here:
Contact Krystyna
).