This article is about the website DesiKiss.com, a description and review of the services it provides. We'll examine the pros and cons, features, unique selling points and customer attitudes towards the service as a whole.
As a potential user, you want to know the key details of how easy the sign-up process is, what are the key features, if there are safeguarding methods and how much it will cost. The information in this review will help you decide if DesiKiss is the right online dating platform for you.
For more than 15 years, DesiKiss has been helping singles find love online. Begun in California, it operates in various countries and has more than 10,000 members. DesiKiss is part of the World Singles Network and is a free service for the basic options with a platinum membership for a fee. It is aimed at helping Indian singles find others and also connect with other groups with an interest in Indian relationships.
Features and services of DesiKiss
DesiKiss is a dating website that is designed to match up single people of Indian heritage looking for a new relationship. A wide usership means that singles can use a number of different filters and preferences to whittle down their choices into a priority list of potential partners.
DesiKiss welcomes singles of all sexual orientations to use their site, whether you are heterosexual, homosexual, bisexual, or identify in any other category under the LGBTQ+ umbrella. You can be as detailed about your identity and preferences as you wish in your profile bio.
Users are invited to create a profile that shares their gender and age, with the key component being the inclusion of a recent photograph to showcase yourself to other users and invite their interest.
Users are matched together based on their interest in one another, and if you come across a profile that you are interested in, you have the option to send a private message and get a conversation going. Vice versa, users who like your profile can also send you messages first.
DesiKiss price – How Much Does DesiKiss Cost?
You can join DesiKiss for free, but this free level account provides only a basic number of features and profile options. To make the most of DesiKiss, users are required to have a premium subscription that opens up all of the relevant features for the best chance of success.
The plan is a recurring payment plan and it is important to remember that you will need to actively cancel the subscription in order to stop the payments from being taken.
The cost for a DesiKiss.com premium subscription is as follows:
Is DesiKiss.com a good dating site?
DesiKiss might not be one of the most well-known or most popular dating sites currently on the web, but that isn't to say that it isn't a good one.
If you are looking for a specific kind of partner who shares your heritage, then DesiKiss can be considered a great place to start your online search for real and authentic love.
Random Facts You Won't Believe Are True:
– 27% percent of online daters pay more than $50 per month on the websites and apps that they use regularly.
– Prior to meeting up with a date from an online service, only 60% of people admit to looking at their date's various social media platform profiles!
– On average, around 25% of online dating users admit to talking to between 4 and 5 contacts at the same time!
What is the profile quality at DesiKiss?
On DesiKiss, you are able to upload a number of photographs to your profile to give your potential future partners a wide range of pictures to look through.
The basics of a profile page on DesiKiss include a main picture to attract interest, followed by things like name, age, location and then you are welcome to write a few bio lines for yourself to introduce yourself to the other users on the site.
The more descriptive and full you make your profile, the more likely it is that you are going to generate much more interest and activity from other users. A fuller, busier profile is always a good thing, and DesiKiss has the features to allow this to happen.
Is it safe to use DesiKiss.com?
There are a few different safety features implemented on DesiKiss that help to make the site a safer place for singles to mingle. If you are not registered on DesiKiss, then you are not able to see any user profiles. This means that your photos and other information cannot be seen simply by web browsers who are visiting the site but have not submitted their own information as well.
DesiKiss also features the ability to block selected members from contacting you if you do not want them to. If you receive a message from a user that makes you uncomfortable, for example, you are able to then block that user from ever directly contacting you again.
You can also report spam profiles to the site administrators if you are being contacted by users and profiles who you do not think are real, genuine singles looking to strike a truthful connection.
Interesting to know
Dating profiles with bright, clear account photos are 88% more likely to receive regular messages and attention compared to accounts with dark, grainy photos?
How Easy Is The Site To Use?
DesiKiss is an extremely easy website to use. Any internet user who is familiar with social media platforms like Facebook will be very familiar with the layout of the site, and there are no features or site areas that will seem confusing or unfamiliar to you.
The initial free registration process is a very simple one, and the steps you have to take in order to upgrade to a premium subscription are equally as easy. Each step is highlighted very clearly on the screen with simple to follow prompts and instructions.
Customer support options in our review
The contact page on the DesiKiss.com website invites users to get in touch with customer service via in-site email.
If you have a problem with your account and want to get help from DesiKiss.com staff, then you will need to fill out the online form that requires your name, your email address, and option box for your phone number, your subject and then a message about that you need help with.
If you prefer to get in contact via phone to talk to somebody more directly, then the DesiKiss website reveals a list of telephone numbers for various countries. The phone customer service option looks to be available for the following countries:
The inclusion of telephone support is particularly beneficial, as it lends a further air validity and professionalism to the website and company as a whole.
Did you know?
As of 2020, the numbers of people involving themselves in online dating reach more than 250 million across the world. This is compared to just six years ago in 2015 when the figure was closer to 185 million. This shows that going forward, one of your best chances of finding love in the modern world is going to be via online dating!
How to sign up at DesiKiss.com
When you navigate to the DesiKiss.com website, you will be greeted with a simple free account signup sheet on the home page.
You will need to include sign up details such as your name, your date of birth, your email address, creating a password, along with the preferences of your own sexual orientation and what you are looking for in terms of a partner.
Is it worth paying for DesiKiss?
The free account portion of a DesiKiss profile is admittedly quite limited, so if you are hoping to get the most out of the online dating experience then it is definitely worth paying for a premium subscription.
A premium subscription to the site opens up all of the features, meaning that nothing is in your way if you strike up a connection with another user and want to use DesiKiss to its fullest extent.
Putting it together - what we like and don't like about DesiKiss.com
Overall, here are some of our thoughts on what we like and what we don't like about DesiKiss.com.
Wanna find out how to meet an amazing foreign woman and have experience in International dating, but you have no idea how to start it. Keep calm, we are right here to help! ☝️ Ask Krystyna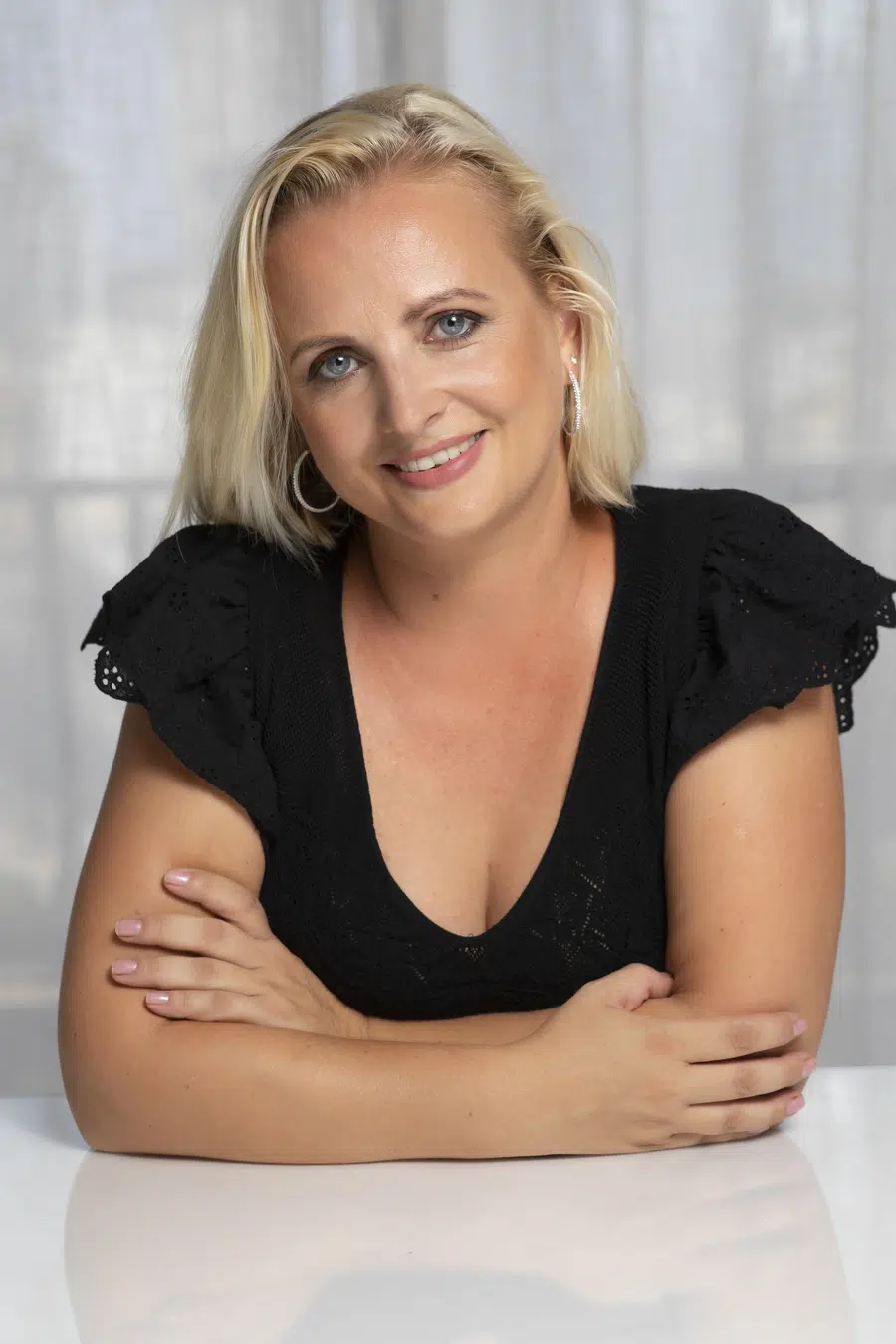 Krystyna is a blogger, coach and iDate speaker. She has been working in online romance and International dating industry since 2012 and is passionate about identifying the romance scam and giving dating tips and hacks. Join Krystyna for the dating service reviews and for finding ways to succeed with dating.
Krystyna focuses on International dating, which involves teaching men communication skills in a cross-cultural environment. She has been featured in many major publications including
DatingAdvice
,
Space Coast Daily
&
SWAGGER Magazine
.
Looking for more information? Feel free to get in touch to ask your questions or give feedback (see here:
Contact Krystyna
).