With the changes that people have had to make because of the coronavirus pandemic, dating has been the most significant adjustment. Meeting people the old way was no longer an option; that's why many people joined online dating the past year. It became the only logical way to meet and interact with other single people.
But with internet dating comes a fair share of challenges and obstacles. The best way to ensure your online dating is a success is choosing the right dating site. Make sure the site has all the services that you require, and you can afford it. Ensure the members in the circle are the ones you are interested in.
Today we shift our focus to a specific dating site, DominicanCupid. Here are some random facts that you won't believe are real about it. Is DominicanCupid a good and reliable dating site? Is it worth paying for DominicanCupid.com? Does DominicanCupid actually work? In this review you will find in-depth responses to all your questions.
What Is DominicanCupid.com?
DominicanCupid is a website that is specialized in connecting people from the Dominican Republic and foreigners. It is one of the trusted sites with thousands of single Dominicans and other people from different backgrounds who interact there. The site is from Cupid Media Company and it was created in 2006.
Members from the site are mostly from Puerto Rico, Germany, Venezuela, USA, and the Dominican Republic. It has matched a lot of Dominican women to western husbands since it was started. It's committed to making love matches and creating a safe environment for people to interact. The site is simple and easy to use.
Review of the Sign-Up Process at DominicanCupid.com
The sign-up process is quick; it will take less than three minutes. You will fill in all the necessary information before starting. You will give your name, location, and age, a photo for the profile is not required during registration.
They also require you to say who you would like to meet when setting up your profile. Email verification is not required like most sites, but you can still join the site through your email.
There is also the option of linking the site to your Facebook account. If you join through Facebook, you can be able to access the site from your account. Even though you don't need to provide a profile photo when signing up, the site may find it suspicious and decide to terminate the profile.
After you have given all of the basic information, you will need to also come up with a password. The password has to be unique, and you will use it to access the website.
Who Are the Female Members on Dominicancupid Dating Site?
The site has four hundred thousand users worldwide. Forty per cent of the users are female, and the rest are men from different backgrounds. The most significant number of women are from Spanish speaking countries. They are mostly looking for relationships and love from local men and men from western countries.
Most of the Dominican women are between the ages of twenty-four to thirty-six years; the site has quite a high population of young women. They are active on the site every day, interacting with different people.
The women are real and serious because the site terminates accounts that look suspicious immediately when they are created. Most women on the site do not have an active subscription; they mostly rely on the men to start interactions and communications.
That is why many Caucasian men have met their brides there. They also have women from other countries that are mostly looking for Dominican men.
How Does DominicanCupid Exactly Work?
Making contact on the website is very easy. Sending and receiving messages is for people with subscriptions. But sending a heart to show interest is free for all members. Once you have an account with the site, you should get a premium membership to access all the features. When you can access all their icons and features, you will receive matches based on your profile information.
Depending on how much you like the suggestions, you can add them to your favourite list. Sending a message is easy once you are a paying member, you can message anyone you want, whether they are among your matches or not.
Interesting to know:
The first dating service to ever allow people to select their matches in real-time was called match.com. Before that, you could not select anyone in real-time; suggestions were given earlier on.
Are There Any Special Features On DominicanCupid?
They have one special feature that is available to all the paying members. The message translation is their special feature; it is most valued because most of the 400,000 members on the site come from different backgrounds.
That means they speak different languages, though many of the women speak Spanish, there are also people from Germany and the USA.
The translation comes in handy when you want to communicate with someone who speaks a different language from you. Immediately the message is sent, it will be translated so that you can reply and maintain ongoing communications between your potential life partners.
Does The Dating Site Have An App?
The website has an app that is free to download from Google Play store. It has a clear layout of the features; all the icons and features on the website are also available on the app. The icons that are available at the top on the home page are for different uses.
The features are; inbox, people who have shown interest in your profile, people who have seen your profile and who have made you their favourite. The app is available for all phones except for iPhones. It is easy to navigate the app once you have it.
Is Dominicancupid.com A Good Dating Site?
Overall, DominicanCupid.com is a good site that has linked many people to successful relationships. The fact that the site is dedicated to filtering all their profiles during the sign-up process has helped in creating a safe environment for dating.
It has also helped in ensuring that all the members are serious about finding life partners. It is a legit dating site with satisfactory features that enhance communications. It also observes all the privacy policies of all the countries that it operates in. 
They protect the private information of all their members by asking them to fill the International Marriage Broker Regulation Act. They also have CupidTag, which allows members to add extra information on their profile, that can further improve their chances of finding a love match.
The extra information is helpful because matches are made depending on the member's profile. There are no permanent memberships; you can deactivate your account at any time.
Can You Get Scammed On DominicanCupid.com?
The chances of getting scammed on this site are very minimal. The site has dedicated enough efforts on terminating any possible scammers and suspicious profiles from the site. If the information on a profile cannot be verified, the site will deactivate the account. Although there are no claims of people being catfished on the site, it's not a reason to be careless with personal information. 
You should be careful when uploading information on your profile; any phone numbers or social media accounts should be kept private. You can even choose to remain anonymous while browsing through the profiles. Scammers will mostly look for any personal information from your profile they can use to exploit you.
Did you know?
Between 2002 and 2012 a third of people who got married met on dating sites. The number has kept on rising since then; most people are meeting their partners and getting married through the internet.
How Can I Communicate On Dominicancupid Without Paying?
Without any payment, you can upload up to five photos only on your profile, and browse through other people's profiles and send them a heart to show interest. You can also receive messages from paying members. Until someone with a premium account sends you a message, you cannot interact with them. Although you will receive basic matches, it will be very hard to communicate with them.
You will be able to send a heart to both paying and free members. There are no translation services available for people without memberships, so even if you receive a message, there is not much you can do if it's not in your language.
Our advice to you: It would be best if you find a payment plan and use it to communicate effectively with other singles. They have two different memberships that you can choose, and you will enjoy all the communication features.
How Much Does Dominicancupid Cost In 2023?
The site has two memberships that you can enjoy. Their payment is made through monthly instalments. Payments can be made through either online or offline bank transfers, credit cards, PayPal, and Paysafecard. For long memberships, one can get up to fifty per cent discount on the total amount.
If you want to delete your account and forego your membership, you can get a refund of the remaining payment you made. You will also use most of their services until the period you had paid for is over. It's not ranked highly among expensive dating sites; their memberships are affordable.
Gold membership: 
One month is 29.98 USD, three months is 59.99 USD with monthly charges of 20.00 USD. Twelve months is 119.98 USD with 10.00 USD as monthly fees.
Premium membership:
One month costs 34.99 USD; three months is 69.98 USD with monthly instalments of 23.33 USD. One year costs 149.99 USD with monthly charges of 12.50 USD.
How Reliable and Serious Is DominicanCupid
Their women are serious about finding relationships; they are open to men from different backgrounds. Most men from the west have been able to find Dominican brides through this site. Their system is easy to navigate because of their features; communications are easy because of the translation service. It has a chat room where people can converse with others and form solid friendships and love.
Their advanced matching algorithms have worked for thousands of people in the past; it is reliable because it matches people depending on what they have indicated on their profile. If you have an encounter with an abusive member, you can block them and report them. They act on the reports and terminate their profiles if there is any evidence.
The report abuse button is readily available at the site and the app. They are very keen on protecting the user's privacy and security. Many people have built trust with them because of their commitment.
Putting It Together: What We Like and What We Don't Like
The site has created a fun, safe, and friendly environment where thousands of people can interact and find love. It has served many people for very many years and is still doing so up to now.
There are many positive stories from people who have gone through the site and found their partners. It has helped, especially during the pandemic where people could not meet traditionally.
The DominicanCupid app rarely refreshes the match suggestions. It is not easy to know if you have people interested in your profile because it does not update the list. The app is not available for people with iPhone.
Wanna find out how to meet an amazing foreign woman and have experience in International dating, but you have no idea how to start it. Keep calm, we are right here to help! ☝️ Ask Krystyna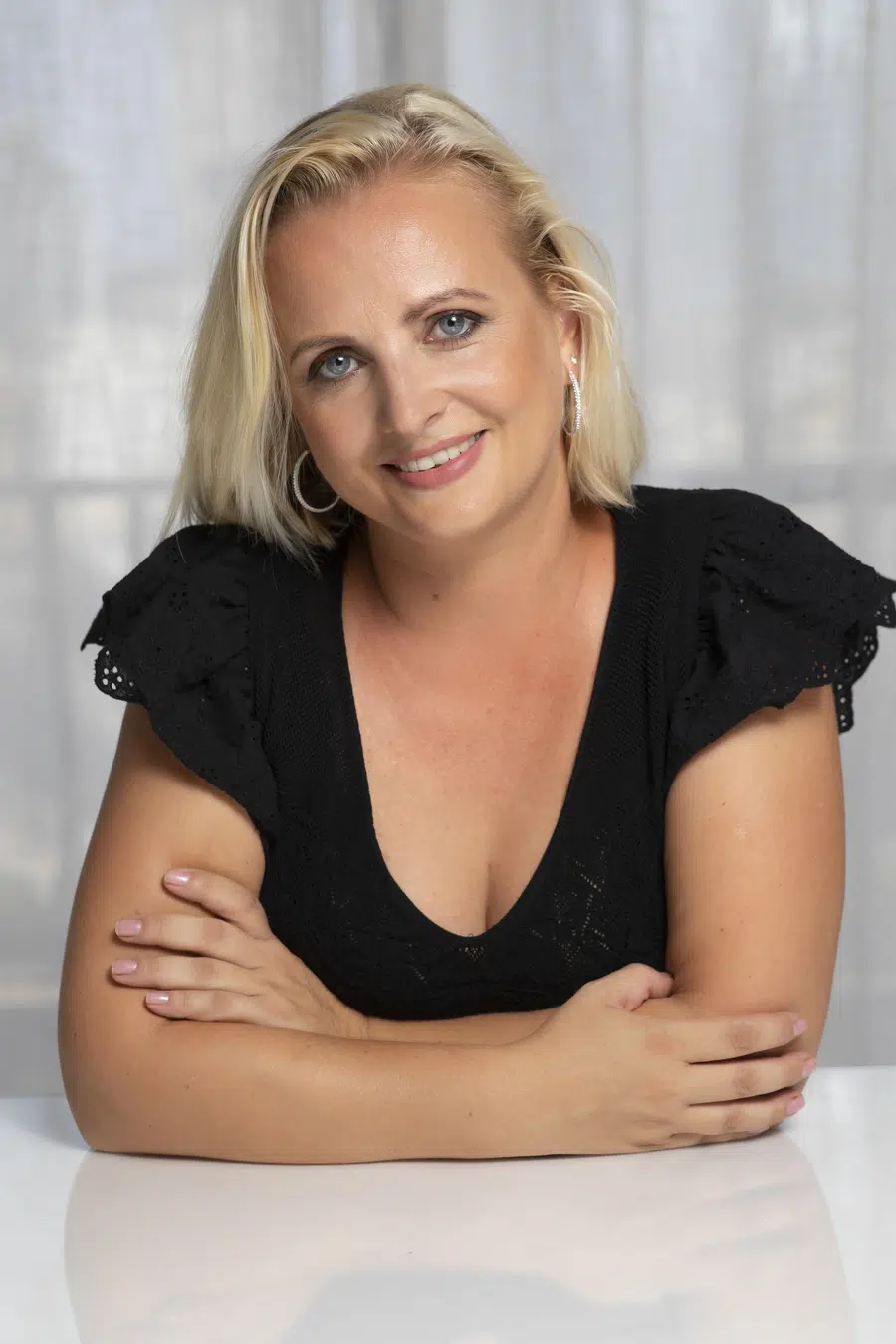 Krystyna is a blogger, coach and iDate speaker. She has been working in online romance and International dating industry since 2012 and is passionate about identifying the romance scam and giving dating tips and hacks. Join Krystyna for the dating service reviews and for finding ways to succeed with dating.
Krystyna focuses on International dating, which involves teaching men communication skills in a cross-cultural environment. She has been featured in many major publications including
DatingAdvice
,
Space Coast Daily
&
SWAGGER Magazine
.
Looking for more information? Feel free to get in touch to ask your questions or give feedback (see here:
Contact Krystyna
).