eHarmony.com is one of the most popular dating sites in the world today, with a profile database of over 20 million singles.
Like most online dating sites, eHarmony does not publicly display its pricing model until you sign up. That's why this post will discuss the price list of eHarmony and the features available for each type of membership.
How Much Does eharmony.com Cost in General?
Being a well-established dating site, eHarmony has a wide range of membership options to allow you to decide what type best suits your budget and needs. Apart from paid membership, you can become an eHarmony member for free. However, the free membership plan allows you to access limited features.
For instance, a free membership account only allows you features such as sign-in, sending five-site generated messages and winks to potential matches. Therefore, it may not be a suitable long-term membership option for someone looking to find a serious partner for dating.
It is certainly worth paying for premium membership at eHarmony if you are serious about using the site to find a partner. The monthly subscription costs on eHarmony are slightly higher than most of the other dating sites. However, that is not always a negative thing as individuals who are prepared to spend a little more are more likely to find a serious partner.
With a premium membership account, you will get access to a wide range of features, such as unlimited instant messaging with potential matches and browsing anonymously. You can also view the photos of other members.
The site has three primary membership options; Premium Extra, Plus and Light.
Interesting to know
A free membership account can be a good starting point to get experience before you decide whether the dating site is right for you or not. It allows you to gauge the quality of dating profiles, among other factors, before you choose to switch to a paid account.
Premium light membership is the most expensive option at eHarmony.com. However, you can save a few extra coins if you sign up for more extended periods. For a 6-month membership, you have to part with about £50/Month, amounting to a total of £300
If you cannot afford light membership, you can opt to pay for plus membership, which costs around £34/month. Premium Plus is a 12-month membership subscription, meaning you will part with a total of £408 for a whole year
This membership option is the last and cheapest subscription at eHarmony. It consists of 24 months at £26/month, totaling £624.
eHarmony Membership US in an Overview: eharmony US Pricing Plans
Even though eHarmony is known in every part of the world, it has established stronger roots in the US. The site membership database of close to 20 million users in the US alone, with more than half of them active every week.
Most online daters prefer eHarmony due to the benefits it offers and for the fact that it is the first dating site to use a scientific approach to matching potential partners.
Like in any other part of the world, eHarmony membership in the US has both free and fee-based membership plans. Equally, a free membership plan does not get you access to the best features of the website.
To enjoy the full benefits of using eHarmony to find a woman online, you have to pay a monthly subscription fee. Here are the pricing plans for membership at US eHarmony.
US eHarmony offers membership plans that require longer commitment, ranging from a 6-month and a one-year to a two-year subscription. However, you will get access to the site's full features regardless of the membership plan you choose.
You have to note that the longer commitment you make, the less money you will pay for monthly subscription.
eHarmony Membership UK in an Overview : eHarmony UK Pricing Plans
With online dating establishing stronger roots in the UK, eHarmony has become one of the most popular dating sites. The site has a membership database of close to 8 million in the UK only, with fifty percent of that number active every week. Therefore, eHarmony is the site to sign up to if you want the best online dating experience in the UK.
Same as the US, eHarmony UK offers both a free and fee-based online dating account. You can enjoy the free version if you fancy a taste of online dating without making any serious commitment. It gives you a chance to check out the site before you decide to pay for a monthly subscription or not.
However, if you want to enjoy the complete online dating experience at eHarmony UK, you might have to part with a small fee each month.
But, what are the pricing plans for membership at eHarmony UK?
With these figures, you realise the subscription cost per month becomes lesser with the increase in commitment length. Therefore, you can pay for a 24-month subscription plan to enjoy lower subscription costs each month.
How much does eHarmony cost in Canada? : eharmony Canada Pricing Plans
Without any doubt, eHarmony is one of the best online dating sites to join if you are looking to try internet dating in Canada. With an over 4-Million membership database, eHarmony Canada makes it easier for you to find a potential lifetime partner.
At eHarmony Canada, members are not only interested in dating but in creating serious relationships that can lead to marriage. Therefore, this is definitely a site to try out if you are interested in meeting a partner with whom you can possibly spend a lifetime. But before you join eHarmony Canada, it may be a good idea to check out the membership plan.
There is a free eHarmony Canada account. However, you may want to opt for a fee-based account if you wish to access all the premium features and find serious users interested in serious relationships.
Here are the premium membership plans for eHarmony Canada.
How much does eHarmony cost per month?
As we already mentioned, eHarmony has both free and fee-based versions. A free account does not allow you access to all the available features. That's why you have to pay for a fee-based version of the dating site.
But, how much does a monthly subscription cost at the dating site?
eHarmony does not have a monthly subscription plan. However, it has a 6-month, 12-month and 24-month subscription plan. Each of the subscription plans mentioned above allows you access to all available features. Whether you sign up for the 6-month or 24-month plan, you can still enjoy similar advantages.
However, those individuals who pay a subscription for more extended periods enjoy lower costs per month. For instance, a 6-month light membership plan costs anything around £50/month, which loosely translates to a total of £300.
If you choose a 12-month plus membership plan, you will pay close to £35/month, totaling £410 for the entire period. Lastly, a 24-month extra membership plan costs around £25/month, which translates to a total of about £624.
Regardless of the membership plan you choose, you have the option of paying the entire amount once, two equal payments, three equal payments or four equal payments. The bottom line is that the monthly payment is as follows;
Benefits of Joining eharmony.com
As one of the best online dating sites in the market today, eHarmony offers a wide range of benefits. Here are some of the advantages of signing up for eHarmony dating services.
One of the best things about signing up for eHarmony is the free trial period. A trial period works the same way as putting a product into a test before you proceed to purchase it. Once you sign up for eHarmony dating services, you will automatically get a 30-day trial period.
During the trial period, you get access to the site's full features, including premium options such as instant messaging and viewing other users' photos. The 30-day countdown of your trial period starts as soon as you finish the registration process.
Did you know?
Its primary purpose is to help you decide if you would like to pay for a premium membership or not.
Unlike many dating sites out in the market today, eHarmony dating can ensure you only view genuine profiles. Nothing can be as frustrating as paying for premium membership, only to end up wasting your time on fake profiles.
However, that is not the case with eHarmony. The site utilizes a high-tech fraud tool to screen, identify and remove fake profiles, ensuring only genuine characters stay active. Apart from fake profiles, the eHarmony support team removes dead profiles regularly to enhance your experience as you browse through their membership database
Affordable/Reasonable Subscription Fees
Apart from having the highest number of genuine profiles, eHarmony offers matchmaking services at reasonably lower costs. Sometimes, it may feel a little expensive to pay for a one-month subscription. However, you can save lots of money if you decide to pay for 6-month, 12-month or 24-month membership plans.
Furthermore, there are online coupons, voucher codes and discounts that can help lower your subscription fee by a certain percentage.
Advanced Search and Filtering Systems
Another significant benefit of signing up for eHarmony.com is the ability to enjoy extensive and more focused search results. The site uses some of the best search and filtering systems to help make it easier for you to sort through the profiles.
This feature helps you narrow down your search to a few individuals who suit your preferences. For that reason, it saves you the time you would have used to sort through the database manually. Furthermore, and most importantly, it ensures you get quality and valuable results for every search you make.
Free and Easy Sign up Process
Another great advantage of using eHarmony.com is a free and easy signup process. It goes without mentioning, but nothing is as frustrating as a complicated signup process. The eHarmony support team understands that. For that reason, they have made the signup process free and simple for anyone.
If you want to set up an eHarmony free account, visit the eHarmony.com official website; fill in your details to create a profile, including a personality test. Finally, you can choose a plan or utilise the free trial period to take the site on a test run.
Another benefit of joining eHarmony.com is an easy-to-navigate site. Have you ever used a website and can seem to find what you are searching for? If yes, then you understand why an easy-to-navigate user interface is essential.
The eHarmony site's user interface has a straightforward menu structure to ensure you can easily navigate through it, even if you are a first-timer. That can help make your work easier and saves time.
Last but not least, eHarmony has an extensive membership database that consists of about 30million profiles. With such a massive number of users, the sites ensure you can easily find a partner that suits your preferences.
You do not have to worry about sorting through this huge database profile as you will have an effective search and filtering system.
Free vs. paid eHarmony Membership
As we already mentioned, eHarmony has both free and paid membership versions. Once you complete the signup process, including a compatibility quiz, you can sample through the user's profiles. After the 30-month trial period ends, you have to choose whether to continue with the free version or upgrade to premium membership.
But, how does the free and paid eHarmony membership accounts compare?
The primary difference between free and paid eHarmony membership is the features. A free membership account only allows you access to limited features. These include;
On the other hand, a paid membership account gets you access to virtually all the site's features. These comprise of all the free features and others, including;
Another difference between a fee-based and a free eHarmony membership account is the quality of profiles. In most cases, it is a good idea to use a fee-based membership if you are looking for a serious, long-term partner. A paying member has invested their money, meaning they are more motivated to get results.
Our advice:
You can also find a serious partner using a free dating account. However, a fee-based option increases your chances of success by a considerable percentage.
Is eHarmony Cheap or Expensive?
This is a question that most singles ask themselves before they decide to sign up for eHarmony. The truth is premium membership at eHarmony costs a little more compared to other dating sites today. However, that may not always be a negative thing, as we already mentioned above.
eHarmony offers you a wide range of services and features that you might not get on other internet dating sites. Additionally, paying for premium membership at this dating site gets you unlimited access to one of the most effective dating apps in the market today.
Apart from effectiveness in matchmaking, eHarmony ensures your safety as a member. It is a generally safer site to use for all your dating needs. It is relatively rare to get scammed at eHarmony.com, as many dating site users are serious about finding a partner for long-term relationships.
However, that doesn't mean the site comes with no risk. The site is generally safe, but it is always important to consider your safety when meeting someone new. So, you might have to part with a few extra coins for membership at eHarmony, but it is worth it if you get a quality and safe online dating experience.
If you feel premium membership at eHarmony is a little expensive, think of it as adding a few extra coins to ensure you get the best dating experience. Furthermore, the site saves you money in the long run when you pay for premium membership, as it would take you less time to find what you are looking for.
In conclusion, we can safely say paying for premium membership at eHarmony.com costs a little more than other sites. However, the site is worth every single penny, provided you are searching for a serious relationship and are ready to invest a little effort and time in the process.
The price difference is only a few extra coins but well accounted for in added benefits and higher success rates on the site.
Is Re-billing Active on the Site?
Yes, rebilling is active on eHarmony, provided you haven't turned off auto-renewal. But, what are the benefits of auto-renewal for you as an eHarmony user?
eHarmony is a modern site, meaning it has to adopt some of the latest technologies to ensure you the best user experience. With that in mind, manual rebilling has become an almost obsolete subscription method on many sites today. Auto rebilling offers site users a convenient way to renew their subscription.
At eHarmony, your satisfaction as a customer is a priority. That's why the site comes with auto-renewal automatically. With auto rebilling, eHarmony gives you a 'set up and forget' approach towards your subscription plan.
You can enjoy a seamless, uninterrupted subscription experience throughout. The only thing you have to do is ensure your PayPal, Visa, MasterCard or any other payment method, has sufficient funds at the time of renewals.
Auto rebilling also saves you time and effort as an eHarmony user as you do not have to spare any time to renew your subscription manually. Once your previous subscription expires, it gets automatically renewed without your involvement or that of the site's customer support.
However, you might want to turn off auto rebilling for one reason or the other. Unlike many sites, it is relatively easy to turn off auto-rebilling at eHarmony. Once you turn off automatic renewal, your subscription will expire at the end of the term.
However, you need to know that an expired subscription means you will lose the ability to read or write personalised messages and check out photos of potential matches. Therefore, you should take time to think and make considerations before you turn off your auto rebilling.
There are several ways to cancel rebilling at eHarmony, depending on where or how you purchased your subscription. For subscriptions purchased through the web, you can cancel auto re-billing within your Data & Setting section and click Amend subscription.
If you purchased your subscription through iTunes (Apple), it might be advisable to reach out to Apple directly for assistance with amending your subscription. That is because Apple does not allow users direct access to subscription management.
Lastly, for subscriptions made through Google Play App you need to follow this simple process;
Is it Worth Paying for eharmony.com?
This is the billion-dollar question that any potential subscriber asks themselves before signing up for eHarmony matchmaking services. Ideally, you might be wondering if the cost of an eHarmony subscription is justified. At first look, it may seem eHarmony is a bit costly compared to other dating sites.
For that reason, it may be very typical to want to opt for other less-priced alternatives available in the market. If you're going to try online dating, you have to keep in mind that you will get precisely what you pay for. Even though that might not always be the case, it is a solid rule of thumb that it is a case the majority of the time.
In most cases, free and less expensive dating sites are full of garbage and waste your time. With a high subscription cost, these costly dating sites do a great job in weeding out scams, allowing quality profiles to remain active on the site.
When signing up for eHarmony, new members have to complete a lengthy profile and pay a somewhat higher fee. These two serve as a filter to regulate the kind of people that become members of the site.
An individual who isn't so serious about finding a partner for a serious relationship may not be so willing to take their time to complete the signup process and pay for a membership subscription plan.
Therefore, as a paying member, you should count that fact as a victory as you will only meet people with the same interests. Another reason why eHarmony is worth every penny is its complicated matching algorithm. Unlike many other dating sites, eHarmony does not let you make all the decisions yourself.
As you sign up for this dating site, you will be asked to complete a personality test. Once you finish filling in the information, the eHarmony algorithm will come in to match you with other people who have similar personalities to you. With such sophisticated matchmaking technology, you do not have to do all the work yourself.
Another reason why eHarmony is worth it is the safety the site offers. It is generally safe to use the site as you will only meet and mingle with people who want a long-term serious relationship. However, you should always be careful when meeting new people that you find on online dating sites.
Wanna find out how to meet an amazing foreign woman and have experience in International dating, but you have no idea how to start it. Keep calm, we are right here to help! ☝️ Ask Krystyna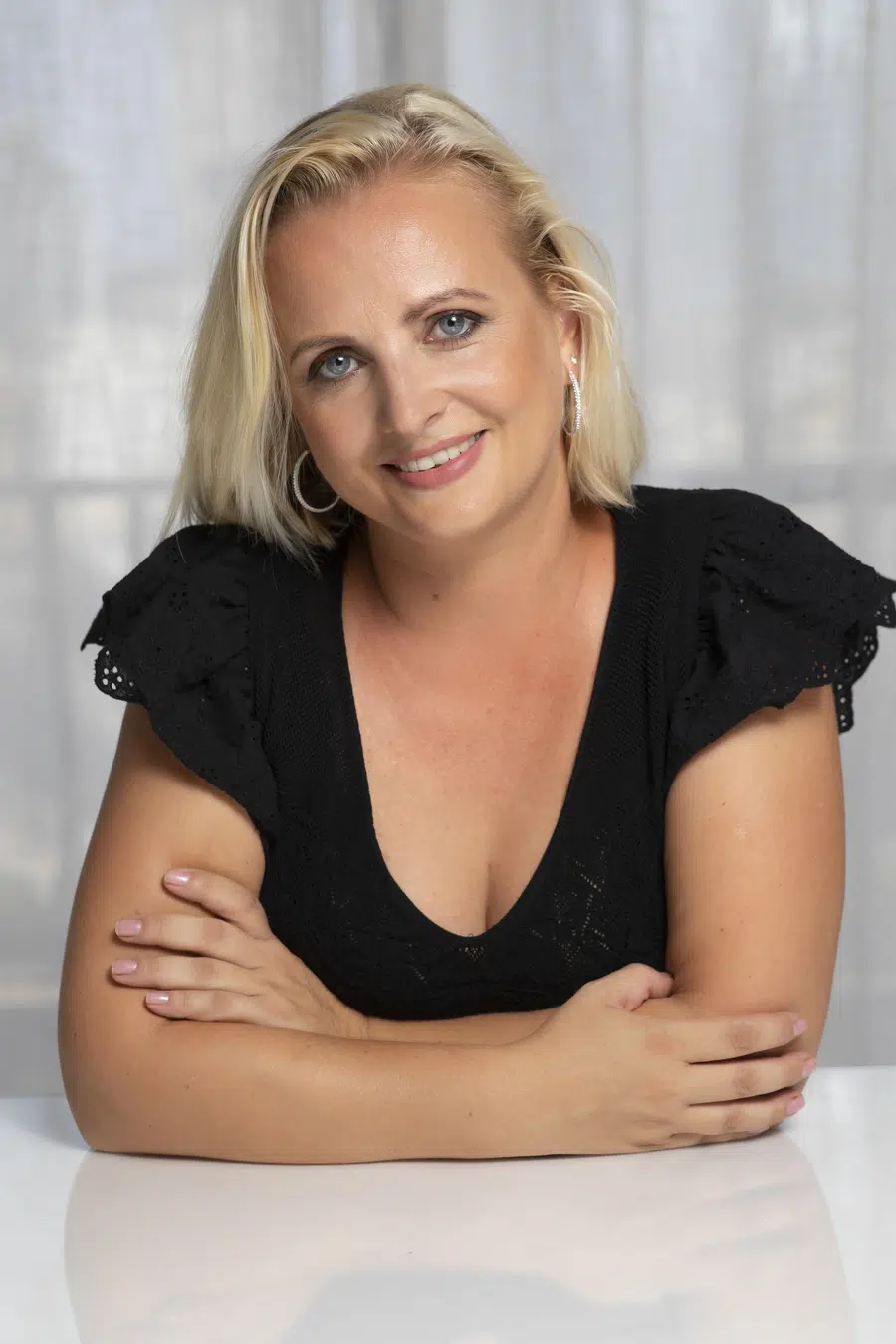 Krystyna is a blogger, coach and iDate speaker. She has been working in online romance and International dating industry since 2012 and is passionate about identifying the romance scam and giving dating tips and hacks. Join Krystyna for the dating service reviews and for finding ways to succeed with dating.
Krystyna focuses on International dating, which involves teaching men communication skills in a cross-cultural environment. She has been featured in many major publications including
DatingAdvice
,
Space Coast Daily
&
SWAGGER Magazine
.
Looking for more information? Feel free to get in touch to ask your questions or give feedback (see here:
Contact Krystyna
).