eHarmony Hispanic dating service ranks highly among other Latino dating services in the US and beyond. The site has numerous Latino singles on the main site and on the eHarmony Hispanic Dating section, which focuses on Latino dating only.
This article will comprehensively detail everything you need to know about the eHarmony Latino dating service.
eHarmony for Hispanic Dating - How Does It Work?
eHarmony is a notable contributor to some of the most successful marriages in the US and beyond (Read our eHarmony review: eharmony Review: Is eharmony.com a good dating site?). The site has over 30 million users, with the majority being Caucasian and a considerable percentage being partially or entirely Hispanic or Latino.
eHarmony's main platform has many Hispanic users, although there is a Hispanic dating section specifically for Latinos or anyone interested in Latino singles.
In the US, the local dating scene for Latinos has changed tremendously and opened up numerous new dating avenues that eHarmony and other Hispanic sites are still exploiting.
Here are some random facts about Hispanic dating in the US that you won't believe are true, but they will help you understand why eHarmony has a dating section for Latinos only.
Out of the 52 million Latinos in the US, 31% are adults, single and searching for partners.
The number of single Hispanic women is almost the same as that of single Hispanic men.
The cities with the most rampant Hispanic dating action include Miami, Houston and Los Angeles, some of the major cities in the US.
So, how does the eHarmony for Hispanic dating work? As mentioned earlier, the Latino dating section is open to people looking for Hispanic romance. There is a free trial for members, and it allows them to sign-up, answer the mandatory compatibility quiz and create their profiles.
Hispanic dating on this site is based on the principles of compatibility and genuine human connectivity, the most fundamental eHarmony mantras.
With over two decades of dating expertise and matchmaking, rest assured that by the end of the Latino dating experience, eHarmony will find you a Hispanic partner who compliments your personality and ticks most or all of your preferences list.
eHarmony Hispanic dating is more straightforward and more successful compared to other Latino dating apps as a result of the following exemplary site features:
Comprehensive Dating Profiles
Most Hispanic sites only allow you a few sentences on your bio, and it may be hard to explain what you are about briefly. The eHarmony dating profile design emphasises deeply detailed yet fun to read bios, which exude a user's genuine personality. Other members can perfectly understand you without going through paragraphs of texts.
Personality Is the Most Fundamental Part of Matchmaking
eHarmony hugely relies on members' personalities during the matchmaking process. Being with a partner who gets you and your energies bounce off of each other is very crucial.
eHarmony's success rate over other apps is because most of the swipe right and left dating sites always gauge users based on their looks first rather than their personality.
Good looks may not be sustainable in the long run, but compatible personalities will triumph over many relationship issues.
Why It Is Easier To Meet People on eHarmony Latino Dating Compared to Real Life Hispanic Dating
Most real-life dating scenes are intense, and people tend to lose sight of the basics that matter the most for a successful relationship. Here are some of the ways real-life dating maybe a little more complicated than eHarmony dating.
On eHarmony Latino dating, you already begin from a common ground, but your initial conversation with someone in real life dating may hit a dead end due to conflicting values. For instance, you may disagree on lifestyles or political views.
Too Much Choice in the Hispanic Dating Scene
You may look at several people, get attracted to them, and want to know them, but they could be wrong. You can date so many people, and it is almost hard to focus on one person. eHarmony allows you to choose matches you like and focus all your energy on getting to know them without distractions.
Is eHarmony The Best Service for Hispanic Dating?
eHarmony makes the list of the best services for Hispanic dating. This success is attributed to many factors, but the most outstanding are exceptional dating features and a varied user base. The site gets millions of visits every week worldwide from users of between 25 to 35 years.
eHarmony's focus on dating for true love and deeper meaningful connections has placed it ahead of other Hispanic dating sites. Single Hispanic users who are ready to settle down and need Hispanic partners will benefit greatly from joining eHarmony.
An exceptional feature that distinguishes eHarmony from other Hispanic dating services is the matchmaking process. New Latino users should answer some compatibility questions tailored to find the best matches for every individual. The system scientifically analyses the answers and comes up with excellent matches for each user.
The eHarmony interface also makes it the best service for Latino dating, and there is a whole dating section set aside expressly for Latino singles. The interface is unique, and it gives a personalised experience making you feel like you are in your online dating world with minimal interruptions.
The site is also the best in the Latino dating world due to its elimination of numerous match options, which means users find their matches quicker than other sites. All the destructing options and time-consuming matchmaking processes are eliminated.
You focus all your energy on specific people instead of wading through thousands of profiles and messages trying to identify a potential match.
Filters and Search Criteria for Latino Dating At eHarmony
On the eHarmony Latino dating section, filling out the compatibility questionnaire and setting up your profile is entirely your responsibility. However, the matchmaking process is left to eHarmony. The site has eliminated the availability of choices in that you cannot search for matches or who is in your area.
eHarmony is so sure about the matching process that they recommend that you only concentrate on the partners they select for you. You will get matches every singles day, and you need to pay close attention to every profile as they could be your potential Latino match.
Did you know?
Numerous other Latino sites give you the chance to search for potential matches? If the eHarmony matchmaking process is not suitable for you, you can always consider other alternatives.
Filters are available for all Latino singles, and they allow for further organisation of your recommended potential matches. EHarmony only suggests top-quality matches who fit your dating preferences as per your questionnaire. However, you are free to filter your matches either by location or compatibility.
For premium users, eHarmony also allows filtering based on your needs in a partner. You can also set your matching preferences for the subsequent matches. Here are some other filters and selections that Latino premium members can use:
eHarmony for Hispanic Dating FAQ
Get answers to Frequently Asked eHarmony Hispanic Dating Questions:
Most Hispanic singles solely rely on the usual weekend socialising and ordinary Hispanic and Mexican dating sites to meet their fellow Latino singles.
The numerous Latino dating sites may offer you an unlimited supply of singles but are they perfect for you?
You are forced to go through the tiring process of talking to everyone to see if there could be any potential.
You do not need to sweat as all the matchmaking is done for you. You only need to go through the suggested Hispanic profiles and hopefully find someone as interested in a deep and meaningful relationship as you.
Wanna find out how to meet an amazing foreign woman and have experience in International dating, but you have no idea how to start it. Keep calm, we are right here to help! ☝️ Ask Krystyna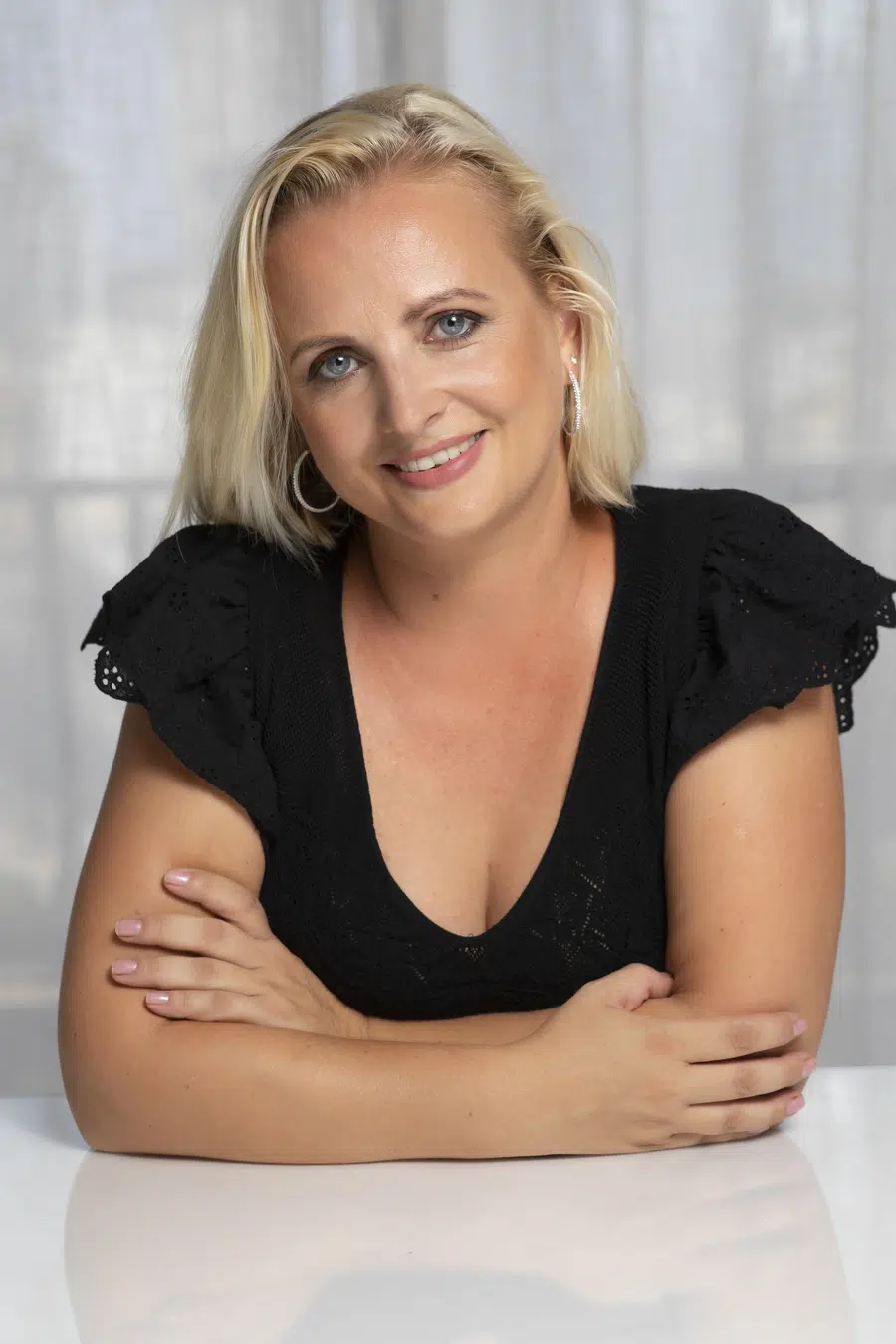 Krystyna is a blogger, coach and iDate speaker. She has been working in online romance and International dating industry since 2012 and is passionate about identifying the romance scam and giving dating tips and hacks. Join Krystyna for the dating service reviews and for finding ways to succeed with dating.
Krystyna focuses on International dating, which involves teaching men communication skills in a cross-cultural environment. She has been featured in many major publications including
DatingAdvice
,
Space Coast Daily
&
SWAGGER Magazine
.
Looking for more information? Feel free to get in touch to ask your questions or give feedback (see here:
Contact Krystyna
).