It's possible that ElenasModels sounds like the online dating site where you'll meet the love of your love. Just the name of the dating service alone makes me picture model-worthy prettiness and lots of ooh-la-la. 
But when you are looking for love, beauty isn't (and shouldn't be) the number 1 aspect of the single lady on your list. Right? You want someone who is authentic and able to love you for you, just like you'd love her for her. 
ElenasModels.com is just one of the many, many online dating platforms out there, and unfortunately, after a detailed review and test, it isn't one you should sign up for. 
Continue reading to find out why. 
What Is ElenasModels.com?
ElenasModels is an online dating site that was established in 1999. So it's been around for 23 years (at the time of writing). 
While ElenasModels is an international dating platform, the single women on the site are typically from Slavic (Eastern European) countries like Ukraine and Russia. The site aims to connect these single beauties with Western men. 
The platform boasts that: 
The profiles of the women are public, so you can browse for free. 
You can opt to use ElenasModels in Russian or English, and there is a mobile app available on the App store for iOS smart device users and Android app. To access the Android app, you need to visit the ElenasModels website and download the app from there.  
The founder of ElenasModels is Elena Petrova, a dating coach with more than 17 years of experience in the dating biz. Elena is from Yekaterinburg in Russia and was a "mail order bride" – she registered on an online dating site when she was 27 and met her foreign (Western) husband online. 
Her experience led her to create ElenasModels.   
How to Register on ElenasModels.com
Registering on ElenasModels.com is really easy. The registration link is on the homepage.
Simply click on "Sign Up Free" under "International Dating – No Borders" or the link that's further down following some profiles of a few pretty ladies. These are supposedly the platform's so-called newest members – but on that note, I wonder whether the site updates with new member profile photos or do you see the same ladies all the time? 
Clicking on the link opens a pop up window. 
There are three ways you can sign up: 
The first two methods are the quickest, but there's nothing wrong with choosing option #3. 
Under the "Few Steps Away From Your Match" heading, fill in your: 
Then click the orange "Join Us for Free >" button, and when you click, you also agree to ElenasModels Privacy Policy and Terms of Use. (Have you read these? Just checkin' coz you really should read stuff like that before you just blindly agree to goodness knows what.)  
After all this, there's information you need to fill in about your marital status, your appearance, and what type of single ladies you are into. This is mandatory, so you can't skip this. 
Then you need to upload a profile photo. You can, however, skip this and later add a pic. 
Now complete a short description of your dream relationship and choose at least 5 interests from a list. Click Finish. 
It's now time to confirm your email address, and once you've done that, you can access your ElenasModels.com online dating account. 
Check our International dating site reviews:
What Services Are Offered on ElenasModels?
ElenasModels.com offer various services: 
Memberships and Pricing of ElenasModels
The basic services on ElenasModels are free, but if you want to contact the lady you have your heart set on, you need to take out your wallet and pay. 
ElenasModels has three monthly membership options you can join and a few other options; there's no option to buy credits as the site doesn't work on a credit system. 
The Gold membership starts at US$19.00 per month, and you can send unlimited EOIs, send unlimited mails, and view all the extra photos on a lady's profile. You can have 50 contacts, and within those, you can watch unlimited videos and chat unlimitedly. 
The Platinum membership starts at US$58.25 per month, and you send unlimited EOIS and mails. Viewing photos and videos, live chatting, video chatting, and getting direct contact details are not limited. 
The Ultimate membership starts at US$99.58 per month, and you can do everything a Platinum member can, plus there's 5 profile verifications and access to an 8-hour coaching audio, a coaching manual, and 2 PDF workbooks.  
If you don't want to commit to a monthly membership, there are a few other options that are valid for a month: 
For all these options, you can pay the same amount if you want to make contact with another single lady. It's much cheaper to sign up for the Gold membership … 
Elena also offers a VIP coaching program for US$299. 
What Payment Options Do ElenasModels Accept?
You can pay via PayPal and credit card (Visa, Mastercard, Maestro, American Express, JCB, and Dinners). 
ElenasModels Design and Usability in Our Check
The website works, but the ElenasModels iOS surely doesn't work. 
The ElenasModels website is relatively user-friendly. You can use the menu at the top once you've created an account and signed in to navigate the dating service. 
ElenasModels Apps: More Bad Reviews
The ElenasModels.com mobile apps are available for Apple (iOS) and Android users, but the Android app isn't on the Google Play Store. (I wonder why.) 
You need to download the Android version of ElenasModels app directly from the website, while you access the iOS version on the App Store. 
The ratings are terribly low for the ElenasModels iOS app. There are 11 reviews and the app has a 1 star rating. Usually, apps have lots of ratings on the App store, which gives you an indication of whether the app suits your needs, or doesn't.  
All the reviews mention one thing: that the ElenasModels app is useless because it doesn't work. 
Profile Quality: How Authentic Are the Profiles?
ElenasModels are very upfront that they only want high-quality and heavily edited photos of the single ladies that join the site. Otherwise, their profiles just aren't approved. 
And for what reason? Shouldn't a dating site promote wanting authenticity and help real ladies find their one true love?
While there may be real ladies behind the profiles on ElenasModels.com, most of them looked fake. 
ElenasModels Customer Support Options
There are a few ways you can get in touch with the customer support team on ElenasModels.com: 
User Beware! Many Negative Reviews on Trustpilot
I always check out what users of a service have to say on independent third-party sites like Trustpilot and Sitejabber. For other dating sites, it's usually only the men who review the dating service, but for ElenasModels, some Russian and Slavic women have taken to the review platforms to voice their displeasure. 
On Trustpilot, Elenas Models has a poor 2.5 star rating from 25 reviewers. 
On Sitejabber, there are 105 reviews for Elena's Models, and the dating service has an overall star rating of 2.96.
A summary of all the reviews on these two review sites: 
My Own Experience With ElenasModels
I have personal experience with ElenasModels, but like my other dating site reviews, I look at the facts when I conduct my reviews and tests of an online dating service. 
A few years ago, I worked as a dating coach for a Russian single lady. I helped her create a profile on ElenasModels.com: we chose the photos she wanted to use and wrote a description for her profile to attract the man of her dreams. 
We even got to the point where my client was sending messages and replying to love matches.
What was strange was that we didn't get many replies. Only very, very elderly men replied. We had a sneaky suspicion that the men never got the messages. 
We wrote to the customer services teams, as any other ElenasModels member would. There was no reply or feedback from them – initially. And when we did get a reply, it was rude and just poor in quality. Not at all what you'd expect from a site that seems to be so well put together.     
On the ElenasModels blog, we saw that Elena writes rudely about Russian / Slavic women. She supports low living standards in Russia and poor salaries for women. Plus, she promotes mail order brides – so a man can just order a bride like he'd ordered a burger from McDonald's menu, pay for it, and that's it. The burger (aka the single lady) has no say who she wants. 
Women should uphold and support each other, and this kind of attitude gives Elena and her dating site a very bad reputation. 
Our ElenasModels Review Verdict: Not Recommended
After diving deep into ElenasModels and thoroughly testing the site, there is only one conclusion: I can't recommend the dating site. 
If you are ready to find the woman of your life, there are reputable online dating sites you can use. 
Wanna find out how to meet an amazing foreign woman and have experience in International dating, but you have no idea how to start it. Keep calm, we are right here to help! ☝️ Ask Krystyna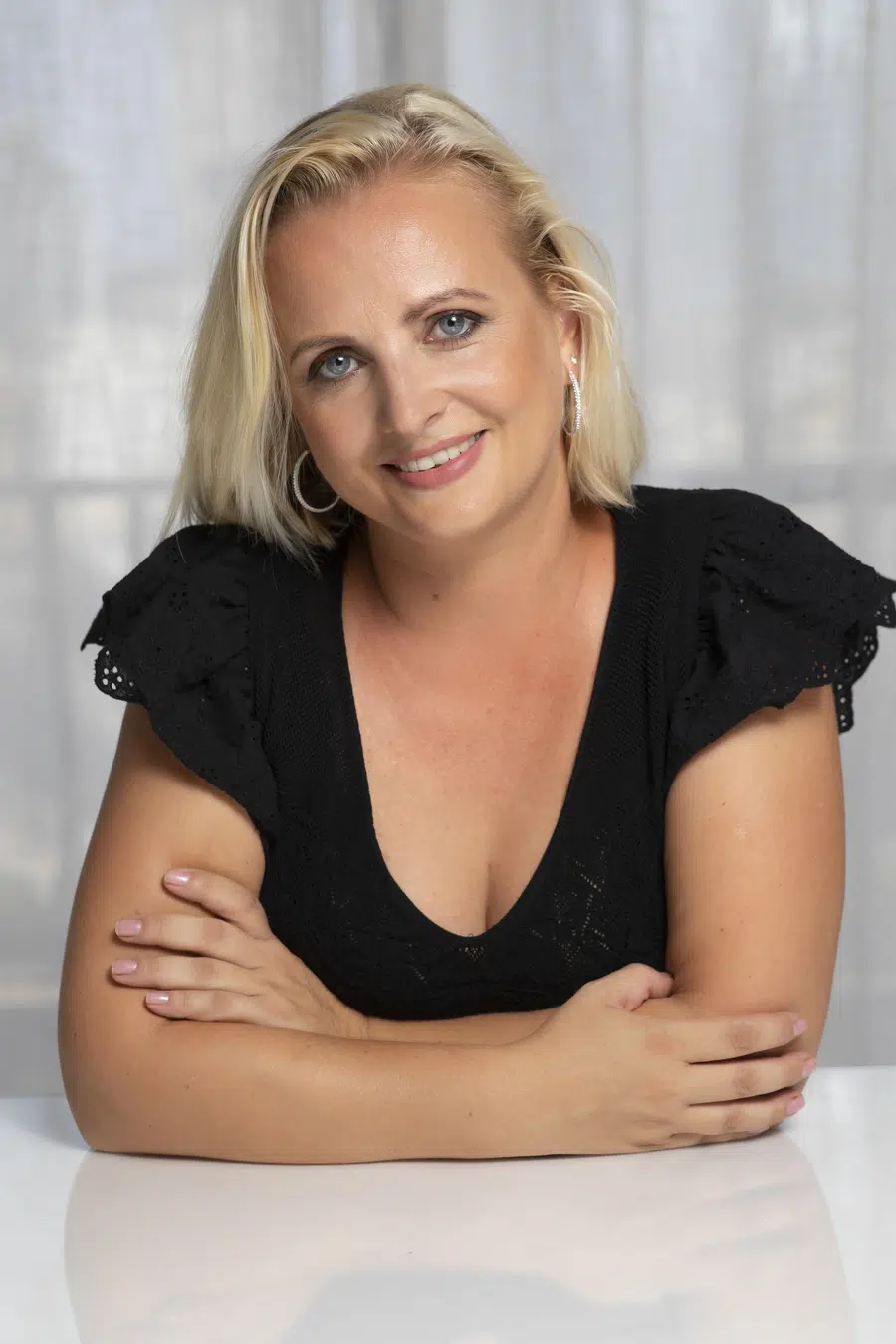 Krystyna is a blogger, coach and iDate speaker. She has been working in online romance and International dating industry since 2012 and is passionate about identifying the romance scam and giving dating tips and hacks. Join Krystyna for the dating service reviews and for finding ways to succeed with dating.
Krystyna focuses on International dating, which involves teaching men communication skills in a cross-cultural environment. She has been featured in many major publications including
DatingAdvice
,
Space Coast Daily
&
SWAGGER Magazine
.
Looking for more information? Feel free to get in touch to ask your questions or give feedback (see here:
Contact Krystyna
).