In this article, we are to review EthiopianPersonals.com, a dating site created for people with Ethiopian ancestry but currently has members of all races. We will see its:
Design and usability

Cost

Pros and cons

Its features, security, and any other services it offers.
Introduction to EthiopianPersonals
EthiopianPersonals.com is a dating site created to help single people find their significant others with ease. It has been in the dating market since 2001 and belongs to World Singles. It has members from all over the world seeking marriage. The site has a fast and easy registration process. It does not ask for information that exposes members' identities because of its double-blinding system.
The random facts that you won't believe are true:
EthiopianPersonals offer the highest level of security and an option of uploading a video explaining who you are. This is done when one is developing their profile. It reduces the chance for fake identities to succeed in deceiving members.
The site has premium and free membership. Premium membership has four different plans with different amounts of monthly premiums payable according to the plan. The four plans include:
Features and services of EthiopianPersonals
EthiopianPersonals.com is an online dating platform and a project of WorldSingles that creates a favourable environment for single people to interact, communicate, get to know each other, and possibly develop a healthy and long-term relationship. The online dating platform has developed and maintained the following features to maintain a good relationship developing environment:
EthiopianPersonals price – How Much Does EthiopianPersonals Cost?
When compared to other dating sites, EthiopianPersonals ranges as more costly than others considering a monthly subscription of $40.
The site boasts of its team's phenomenal skills of rooting out the bad profiles. This ensures that only members who are in search of true love interact with each other. The site also offers excellent support services, high security, and the possibility of meeting a beautiful angel-like Ethiopian. Put this into consideration and then you will see that this is the best dating site for you.
In addition to the above, premium members have access to more features like:
The following are the premium subscription plans available and the charges attached to each:
Interesting to know
The longer the subscription plan, the cheaper the plan costs. Our advice to you to consider the quality of services offered.
What is the profile quality at EthiopianPersonals?
The main purpose of this site is to enable great single people who are otherwise too busy to attend and mingle in social gatherings to find their better half and mold a committed relationship. To do this, individuals are required to fill in a profile and a lengthy personality test questionnaire.
Individuals are also encouraged to share numerous pictures and videos of themselves. All these tools help other members know your personality and the kind of partner that you would like. The personality test results can be viewed in one's profile and are visible to the public.
Is it safe to use EthiopianPersonals.com?
Dating in the current decade is quite complicated. Online dating is even more complicated considering the chance of being catfished, the existence of people who are only interested in material gains, and those who are only interested in sexual relations and no attachment.
To weed out such characters, the EthiopianPersonals team usually blocks accounts that have been flagged for a questionable character. The site also addresses security issues on its terms and conditions. In addition to that, it also offers advice on how a user can protect themselves in the FAQ section.
The site uses a double-blind system to ensure that its members' identities are not revealed. They also advise that members can only reveal their identity when they are completely comfortable and trust each other. The site has a block feature that one can use when another individual becomes irritating and does questionable things. Users are warned to keep away from accounts that insist on discussing money because there is a high chance they are scammers.
Considering all the advice, measures, and regulations that EthiopianPersonals has in place, it is our view that it is a safe site to use.
How easy is the site to use?
The website is easy to use and has a plain appearance. All the features are usually well organized in the site's dashboard that also houses a status bar that shows the progress one is making in completing their profile.
In addition to that, the site has a button that alerts individuals to upload pictures of themselves to complete the profile. All features that are to be used in navigating the site are easy to spot and are not complicated.
Customer support options in our review
Besides the great claims of good customer support, some members have complained that they receive no replies to their electronic mails. The site has a policy of replying to electronic queries within 24 hours. Personnel on the support team are also bound by a policy set stating that they will handle customers' complaints with no indication of abusive language or rudeness.
On the other hand, members can go through the FAQ section to look out for answers to their queries. If it is not satisfactory, one can get in touch with the support through an email where you fill a form and explain your query or complaint. You can also call them using the contacts displayed on the site's contact us page.
How to sign up at EthiopianPersonals.com
It is easy for one to sign up and join The EthiopianPersonals online family. One only has to browse their website (EthiopianPersonals.com) on a search engine. After accessing their website, you will find a registration form on their home page. You will require to provide the following information:
You will also indicate where you are looking for a male or a female. The site does not require an individual to give an ID screenshot or photo identity. However, you will provide photo identification way later when developing your profile when uploading your pictures. It is not a requirement for one to fill in all details required in a profile in one sitting. You can sign out and sign in later to edit your profile and interact with the suggested profiles that match your personality.
Is it worth paying for EthiopianPersonals?
EthiopianPersonals has two types of membership; free membership and premium membership. Free members don't pay the monthly fee while the premium members do. Even though it might seem that those with free membership have a joyride, it's quite the contrary. Those with premium membership have a lot of features to their exposure to enable them to navigate the site.
Free members are only able to set their profile, do a simple search, do a personality test and reply to chats. They can not begin a conversation with anyone or see who has viewed their profile.
Premium members on the other hand enjoy the following features:
From the above information, we see that it is indeed valuable to pay for EthiopianPersonals.
Did you know?
EthiopianPersonals has a feature that allows members to share a video of themselves explaining who they are when creating a profile?
Is EthiopianPersonals.com a good dating site?
This alone makes it easy for other members to judge the character of potential companions. Besides that, the site also has top-notch security since the bad profiles have been weeded out and the team ensures that members don't interact with scammers.
Given the merits stated above coupled with the reliability and good customer support, you should register since they are a good dating site.
Yes, it is a good dating site since they are reliable and focused on ensuring that their members get a good partner. The site issues a personality test and makes use of its algorithm and search tools. This enables an individual to spot the matching profile.
The site is also keen on protecting its members from scammers and fake identities by introducing the block functionality and eliminating flagged accounts. The site also protects the members' identities by using a double blinding system leaving it to the members to decide whether to reveal their identity or not.
Putting it together - what we like and don't like about EthiopianPersonals.com
From the above information, we see that EthiopianPersonals.com is a good dating site considering its unique features, easy usability, safety, and security features. In addition to that, the site has a diverse audience from which members can select their preferences. The efficient algorithm set makes the whole process easier, faster, and near accurate.
However, all good things have a flaw. The site has no live chat option on their contact us page. On top of that, there have been complaints that the support team does not reply to electronic mail. The platform also lacks a mobile application and has a lengthy personality test that can discourage some individuals when applying. In addition to that, the site is quite costly but all in all, you get services that will be worth your money.
Wanna find out how to meet an amazing foreign woman and have experience in International dating, but you have no idea how to start it. Keep calm, we are right here to help! ☝️ Ask Krystyna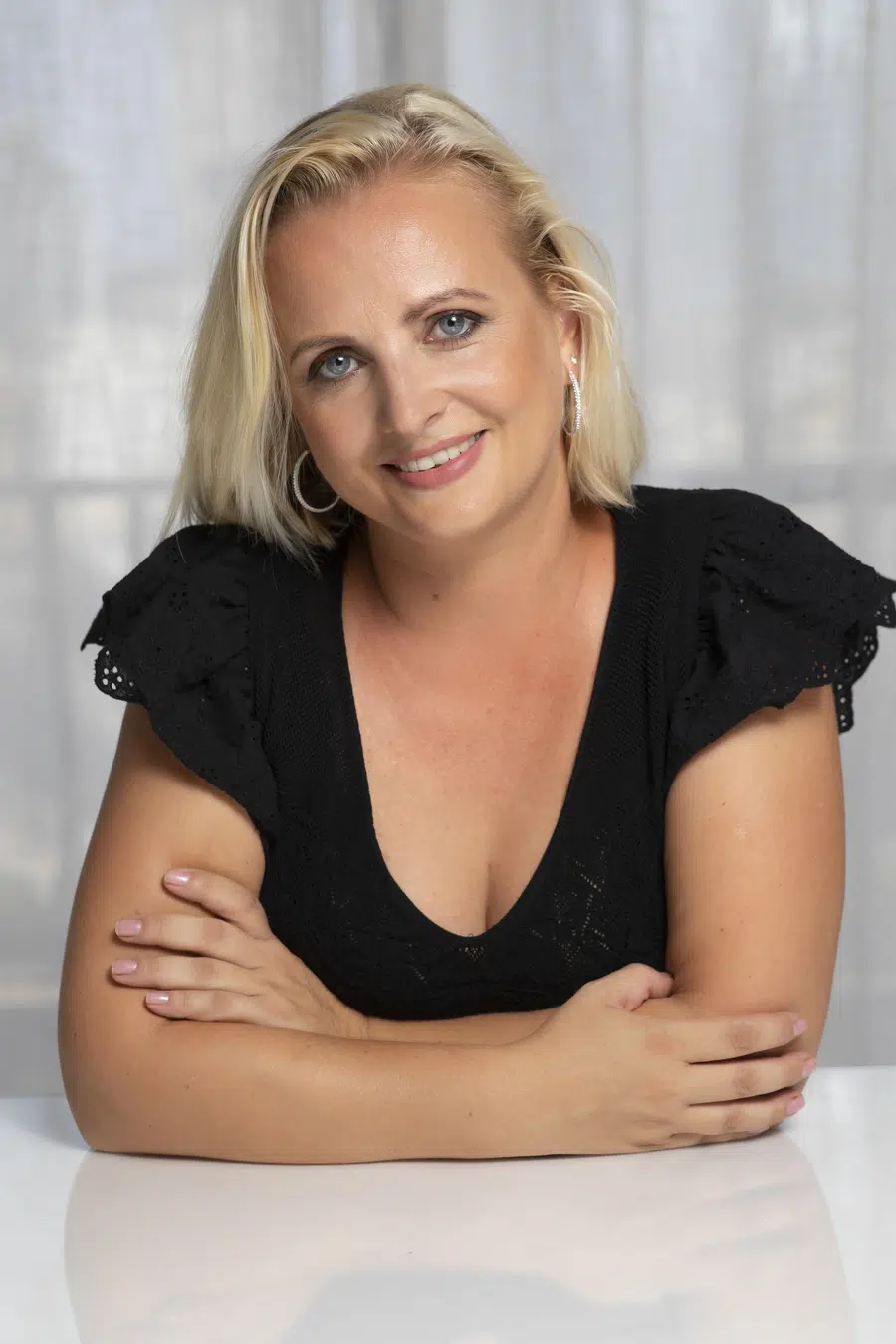 Krystyna is a blogger, coach and iDate speaker. She has been working in online romance and International dating industry since 2012 and is passionate about identifying the romance scam and giving dating tips and hacks. Join Krystyna for the dating service reviews and for finding ways to succeed with dating.
Krystyna focuses on International dating, which involves teaching men communication skills in a cross-cultural environment. She has been featured in many major publications including
DatingAdvice
,
Space Coast Daily
&
SWAGGER Magazine
.
Looking for more information? Feel free to get in touch to ask your questions or give feedback (see here:
Contact Krystyna
).