Online dating can be overwhelming, especially when you consider just how far you can reach from the comfort of your home. European dating sites are definitely a great option to consider when it comes to finding love in foreign countries. 
Even so, European and international dating sites do have a bad reputation. So you always need to be careful when dealing with any dating site.
You should feel relaxed and confident when you enter the online dating world. You definitely don't need the extra stress of worrying about scammers. 
So, let's take a look at some of the best (and safest) European dating sites available. 
Reasons Why You Can Trust Krystyna
What Is So Special About Dating in Europe?
When it comes to dating, each country has its drawcards and setbacks. But what is it about European dating that makes it so special and appealing to foreigners? 
Well, let's take a look at a few of Europe's dating drawcards:
Criteria of Our Selection of European Dating Sites
The European dating world is vast and can quickly become overwhelming with all the available options out there (Related read: Comparing Online Dating Sites: Which Dating App is Best?). Just like dating in a face-to-face situation, online dating can be just as stressful. You're putting your trust into the internet and hoping that the person on the other side is legit. 
So, to ease some of that stress, I have gone through each of these European dating sites to make it easier for you to start your journey to finding love in Europe.
I only select the best European dating sites based on the following criteria:
Best 5 European Dating Sites To Try in 2023
Here are the 5 best European Dating sites you should look into if you are looking for love in Europe: 
Parship.de - Best for: German dating
Parship is a compatibility-based online dating platform that is based on fun, respect, authenticity, and commitment. 
This European dating site has been in the dating game since 2001.
How Does Parship.de Work? 
Signing up for Parship is a straightforward process:
Register on Parship.de for free.
Complete the partnership personality quiz.
Create your personalized profile and an attractive bio (tell potential matches something interesting about yourself). You can also upload a photo.
Based on your quiz, you can browse through your potential matches. 
To start communicating with others, you must pay the monthly premium fee.
Top 3 Parship.de Services 
Memberships and Costs on Parship.de 
Parship allows you access to the following for free:
To start communicating with love interests and to gain access to all the features, you will need to become a Premium member. 
You can purchase different premium memberships for different periods (3, 6, or 12 months). The standard cost for a premium membership is ±US$20/month. A yearly subscription is about ±US$208.36 in total.
Why We Recommend Parship.de 
VictoriaMilan - Best for: Sophisticated affairs
VictoriaMilan is a European dating site that appeals to married and attached people looking for confidential affairs. They have been in the sophisticated affair biz since 2001.
How Does VictoriaMilan Work? 
With VictoriaMilan, you can meet other like-minded people without your spouse or partner finding out. How it works:
Upload and share photo albums with others you trust.
Keep your profile and identity anonymous.
VictoriaMilan will locate people near you for a better chance of finding a match.
Top 3 VictoriaMilan Services 
Memberships and Costs on VictoriaMilan
VictoriaMilan allows you access to the following for free:
Becoming a Premium Gold member is pricey, but this allows you to send and receive messages, send gifts, receive gifts, and use credits. 
The standard cost for a premium Gold membership is ±US$39.99/month. For a 3-month membership, you're looking at about ±US$59.95/month.
Why We Recommend VictoriaMilan
C-Date - Best for: European casual dating
C-Date is an online dating profile with a 72% flirt success rate. C-Date stands for Compatibility Date, and the site prides itself on being able to match couples based on their compatibility preferences.
Signing up for C-Date is quite a straightforward process:
Sign up and register using your email address.
Indicate what you are looking for in terms of age and interests and what your current relationship status is.
You can upload a picture to your profile (this will need to be approved first).
Once you are signed up, you will have free access to the premium membership for a few days.
Once the trial ends, the men must pay a monthly subscription fee. Women don't pay to use the premium benefits.
Memberships and Costs on C-Date
Women can enjoy all the features of C-Date for free. Men will need to pay a subscription fee to enjoy any of the features such as:
Memberships are as follows:
Be2 - Best for: Singles looking to fall in love and find long-term relationships
Be2 is a European online dating platform that has been in the dating business for over 15 years. The company boasts a membership count of almost a million people worldwide.
Here's a quick look at How Be2 works:
Take the free personality test.
Create an appealing online dating profile.
Based on your test results, you will be able to see singles that match your preferences.
Memberships and Costs on Be2
You can register and create a profile for free on Be2. The features are unfortunately limited to browsing your daily matches.
To send and receive messages, favorite members, vote for pictures, and view photo galleries, you need to subscribe to the Premium membership program. Signing up for 3 months costs US$57.95/month.
The 6-month option costs US$209.70 (total cost), and a 12-month subscription costs around US$31.95/month or US$383.40 in total. 
GenerationLove - Best for: Eastern European dating
GenerationLove is a trusted online dating platform created in Germany that has successfully brought couples together in Eastern Europe since 2008.
How Does GenerationLove Work? 
Follow these simple steps to get started:
Create your profile and add a photo.
3. Chat to other singles.
Top 3 GenerationLove Services 
Memberships and Costs on GenerationLove
GenerationLove has no subscription fees or hidden costs. You only pay for the services you use. The prices will come up before you use any payable features. That way, you don't get a hefty bill at the end of the month.
Credits (or coins) are their accepted form of payment. The credits can be used to chat with other members through email or dating video chat. 
30 coins will cost around US$22.90, and 500 coins will cost around US$249.90.
Why We Recommend GenerationLove
Wanna find out how to meet an amazing foreign woman and have experience in International dating, but you have no idea how to start it. Keep calm, we are right here to help! ☝️ Ask Krystyna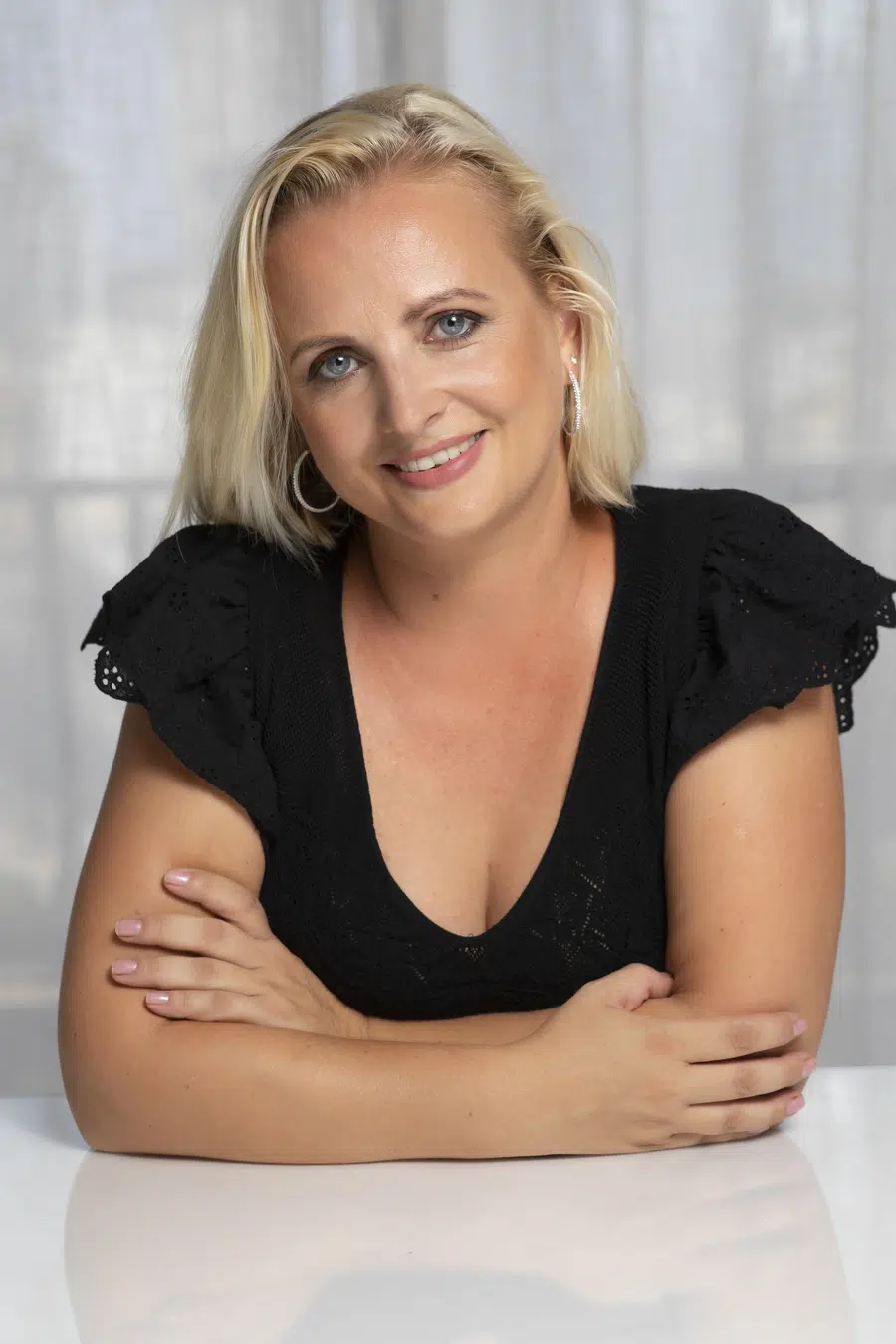 Krystyna is a blogger, coach and iDate speaker. She has been working in online romance and International dating industry since 2012 and is passionate about identifying the romance scam and giving dating tips and hacks. Join Krystyna for the dating service reviews and for finding ways to succeed with dating.
Krystyna focuses on International dating, which involves teaching men communication skills in a cross-cultural environment. She has been featured in many major publications including
DatingAdvice
,
Space Coast Daily
&
SWAGGER Magazine
.
Looking for more information? Feel free to get in touch to ask your questions or give feedback (see here:
Contact Krystyna
).