International online dating has rapidly grown and become a trend in 2021. Many people started embracing internet dating because of the coronavirus pandemic. Most of the public hang out places were closed because of lockdowns. It became very difficult to meet people and date. International dating sites became the ideal way to interact and find lovers.
They were mostly embraced by young adults and middle-aged single people. It became easy for people to meet men and women from different places; normally, it would have been impossible without the site. Using dating sites saves a lot of money, time, and effort that goes into the traditional form of dating.
Is FilipinoCupid a good and reliable dating site? Is it worth paying for FilipinoCupid.com? Does FilipinoCupid actually work? In this review you will find in-depth responses to all your questions.
FilipinoCupid.com is an online dating website. It is centred on helping men and women from the Philippines and western countries find their life partners. It is managed and operated by the Cupid media company. The company is based in Australia, and it was started in 1999. It has 3.5 million members from all over the continents.
It is highly ranked among other internet dating sites. It's most popular for matching Filipinos to people from western countries. Over a million of the members are from the USA. They receive over 3,500 daily logins. They have achieved successful love matches before and continue to do so today.
Review of the Sign-Up Process at FilipinoCupid.com
You can join FilipinoCupid through Facebook, email or directly from their website. The process is very simple; you will first indicate whether you are male or female and what you are looking for. Then you will give your first name, age and where you are located. After the first part is done, you will set up your password and a profile photo.
You can choose to remain anonymous until when you are comfortable to share your profile with other users. Last names, phone numbers and other information you wish not to share should not be included in the profile. That would be making it easy for scammers to access you; it's best to give general information. 
Because avoiding scammers is important, it's best to set up a different email you will dedicate to FilipinoCupid. Once your profile is done, you are free to start browsing through other available profiles; if you find anyone you like, you can start interactions.
Who Are The Female Members On Filipinocupid Dating Site?
Most of the women on this dating site are Filipino women. They make the biggest percentage of women on the dating site. That is because there are two million of them. Most of these women are aged between 25 to 44 years. That means that these women are still very vibrant and proactive in using the site.
Aside from the millions of Filipino women, the site also offers access to women from other continents. Although they are many, their numbers cannot match the Filipino's numbers. Finding these women on the site is easy because they have verified badges. Almost all of these women have indicated on their profiles that they are looking for serious life partners.
That clearly shows that the female members of this site are serious about finding love. Many women have found love through the site, and new women are signing up every day.
How Does Filipinocupid Exactly Work?
When you are browsing through profile photos on the site, some icons are noticeable at the bottom. These icons will be; message user, add to favourite list, view profile, send a heart, and instant chat.
It's easy to use this dating site; you can select any of them and start with the interactions. The view profile, add to favourite list and sending a heart are the icons that are free to use.
The other icons will require payment first before you can start using them. The site also has sidebars where you can find popular topics and my matches. My matches are the possible love matches that are suggested for you. On the sidebars, you can also find the most popular users; you can view their profiles if you are interested.
At the same place, you will get new members, the latest photos uploaded on the site and people around your area.
Are There Any Special Features On Filipinocupid?
For members who are using the site for free, there are no special features. All they can access are free services from the site. For members with active subscriptions, they have message translation.
The translation happens when a member who speaks a different language from yours has messaged you.
The site will help you translate the message so that you can communicate effectively. This is considered a special feature because FilipinoCupid has members from across the globe. It won't be easy to use the app if you can't understand the messages you use. For paying members, the messages are translated immediately after they are sent.
Does The Dating Site Have An App?
FilipinoCupid has an app that can be downloaded to your phone. Although the app does not have distinct features from the website, it is easier to use. On the app, the contact buttons are clearly seen and easy to access. It has a clear design, and once you have it, most of the things will flow.
The one downside of using the app instead of the website is that suggestions and search results are rarely refreshed. The app has all of the site's features, although people have prioritised using the website more.
Interesting to know:
Almost thirty percent of people who are 18 to 34 years in dating apps or sites are using them to boost their self-esteem. Most of them want to feel good about themselves, so they put their pictures and profiles to fish for compliments. It is important to have that in mind while using dating sites.
Is Filipinocupid A Good Dating Site?
FilipinoCupid is a good dating site; their online reviews are satisfactory. With a very large population, they have managed to keep the complaints at a minimum. Many people who have used the site have good things to say. They have managed to match thousands of Filipino women with western men.
They have genuine women and men who are serious about looking for love and marriage. They also have different services and features that make the site very convenient and easy to use. It is trusted by millions of people.
Can You Get Scammed On Filipinocupid.com?
You might get scammed using this dating service; some people manage to create fake profiles that they use to scam people. Although the site will get rid of them if they are found, it doesn't hurt to be extra careful. Most of them will also use social media accounts to make contact with you.
You should avoid putting personal information on the profile. Things like emails are what a scammer will use to attract your attention. They might fake an attraction towards you and suggest moving the relationship further. Being catfished has happened on FilipinoCupid before, and it might happen again.
The main thing is to avoid sharing your contact details. If you keep most of your information private, you will be reducing the chances of being scammed.
Did you know?
Almost thirty-four percent of people who have used or still using dating sites know at least one person who has lied on their profile. They also know someone who has been catfished on dating sites.
How Can I Communicate On Filipinocupid.Com Without Paying?
Communicating on FilipinoCupid.com without paying is tricky. That is because most of their communication services are limited to members who pay for a subscription. You can send hearts to the people who you are interested in for free. Receiving messages from potential love matches is for paying members only.
Replying to messages is free for all, although if you can't receive any messages until you pay, this free service will not be of much help. Replying to messages is also difficult because the translation services are not free. If you receive a message from someone who speaks a different language, you will not be able to reply.
Our advice to you: You should get a subscription you can afford to pay and use it. Communication becomes convenient once you make payments. This will, in turn, ease your interaction process. They have different payment services you can choose from.
How Much Does Filipinocupid Cost In 2023?
As you know, this dating site has several fee-based services. They include live chats, browsing anonymously, VIP highlighting, and advanced matching algorithms, among others. It's important to know how much the site cost so you can choose accordingly.
Their payments can be made through; PayPal, Paysafecard, bank transfers either online or offline and credit cards. They are an affordable site, and once you make payments, the subscriptions will be automatically renewed (s. also FilipinoCupid Cost: Pricing Options in 2023)
There are discounts that you can enjoy once you start paying for services. Make sure you choose a payment plan that you can accommodate so that you enjoy their services.
How Reliable And Serious Is Filipinocupid?
FilipinoCupid has millions of singles who are looking for love online. It has connected many people with their partners and has fostered many marriages. It is very reliable because of the members who are active on the site. They are distributed across all ages, from 18 to 55 years. Anyone can find their love match on FilipinoCupid.
There are many testimonies online proving the success of the site; it also shows how serious the members are. It is most reliable, especially for western men who are looking for Filipino brides. Since most of the women on the site are genuine, it is an easy and convenient site for men from the west to find a Filipino wife.
Over the years, the site has always been dedicated to matching serious singles; this is why today, they try to filter all the catfishes to create a safe space.
Putting It Together: What We Like and What We Don't Like
The most desirable thing on FilipinoCupid.com is their large number of singles. The site has millions of active users that automatically increase the chances of finding a perfect match. 
With their advanced matching algorithms, it even doubles the chances of ending up with a love match. With the possibility of getting a bride, it is easy to commit to this dating site.
Their app is the only thing that might give you a hard time. The results after searching for possible matches will take up the whole screen on your phone.
That means you will take a lot of time scrolling through the profiles more than you would on the site. I would recommend the website.
Wanna find out how to meet an amazing foreign woman and have experience in International dating, but you have no idea how to start it. Keep calm, we are right here to help! ☝️ Ask Krystyna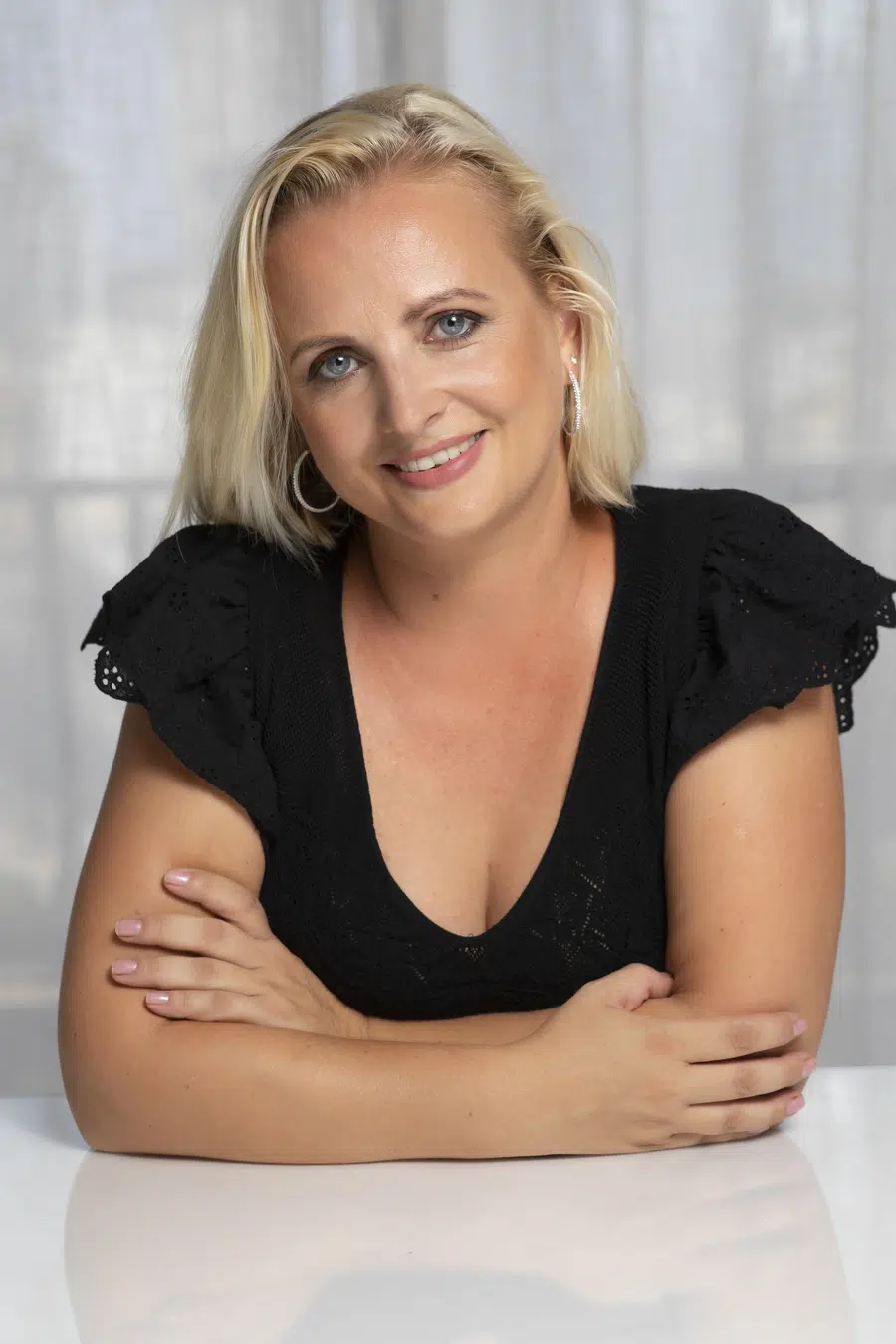 Krystyna is a blogger, coach and iDate speaker. She has been working in online romance and International dating industry since 2012 and is passionate about identifying the romance scam and giving dating tips and hacks. Join Krystyna for the dating service reviews and for finding ways to succeed with dating.
Krystyna focuses on International dating, which involves teaching men communication skills in a cross-cultural environment. She has been featured in many major publications including
DatingAdvice
,
Space Coast Daily
&
SWAGGER Magazine
.
Looking for more information? Feel free to get in touch to ask your questions or give feedback (see here:
Contact Krystyna
).