Even though the traditional concept of a mail-order bride is now completely outdated, there are still singles looking for their perfect match in other countries.
International dating sites like FindBride.com make it easier and more convenient to connect with and get to know someone across the globe, but how do you know the site you're using is legitimate?
I'm taking a look at FindBride.com, an example of a popular international dating site, and checking out whether becoming a member — or even better — a paid subscriber is worth your while.
Sit tight as we go for an investigative journey, looking at all the components of what seems to be the perfect example of a safe and legitimate international dating site.
The main goal of the online dating site FindBride.com is finding an Eastern European woman for a marriage or a serious relationship. The company behind this online dating platform is Romantic Lines LP from Edinburgh in the UK.
Romantic Lines also has offices in Cyprus apart from their cozy quarters in Edinburgh and is also linked to platforms like natashaclub.com, single-baltic-lady.com, online-dating-ukraine.com, and victoriasagency.com — some of whom you'll find under my blacklisted listing. 
This operator is BLACKLISTED. We conducted this review to see what they're all about and what they offer. Keep in mind this site review is purely informative. We recommend you use the below brands instead, for a safer experience.
The Signup Process at FindBride.com
The signup process at FindBride.com was astonishing because, in my opinion, there wasn't really one. You can sign up by clicking on a Google or Facebook icon or providing your email, name, and date of birth.
There were no verification processes, no initial profile to complete, or anything like that. How hard can it be to scam other members if it's this easy to get signed up on FindBride.com?
We now know just how easy it is to have a fake profile.
After just looking around on the site's main page for less than a minute, the chatbox started bleeping. It seems that the longer you stay on the site, the more women want to chat with you.
FindBride.com must be the online dating miracle of the century, but if you ask me, there's a more rational explanation for all of this attention.
About 20 minutes later, after I visited another site and returned to my new FindBride.com profile, the chat requests had simmered down to only seven. Still, I also had 94 emails in my inbox and 66 notifications in the chatroom section.
Services Offered at FindBride.com
When entering the main page, you are instantly hit by a banner on the top part of the screen urging you to buy credits and upgrade your membership. This gave me little hope for any kind of legitimate free membership, but I was keen to investigate.
Can I Try FindBride.com For Free?
I located a profile in the chat section that has repeatedly sent me messages and attempted to reply — writing about something completely unrelated. The reply appeared in the chat, but the profile did not respond again.
I attempted a reply that matched the profile's suggestive questions, and the minute I did that, I got a response.
However, I only had that one free opportunity to send a message. Next to the profile ID was another gentle nudge to purchase credits, so communicating is not free.
Like many other dating sites, the only thing that's for free is looking at profiles, which attempt to force you to spend money before you know what you're getting yourself into.
FindBride.Costs: Subscriptions & Credit System
When it comes to subscriptions, there is quite a variety. You can choose between Silver, Gold, Platinum, and Diamond and a plethora of payment methods if you don't have a VISA or MasterCard.
The subscriptions work with a credit system; however, the only subscription tier that includes credit is the Diamond tier, where you get 600 credits monthly.
You still need to purchase additional credits for the Silver, Gold, and Platinum subscriptions to use the site's live chat, video chat, emails, and other functions.
This is a costly plan that doesn't make sense from a customer's perspective.
Is FindBride.com Easy To Use?
The FindBride.com site is generally user-friendly, and it has some interesting features like "hot or hotter," where you browse profiles and choose which one of two is hot and which one is hotter.
The mailbox, chat room, contacts, and gift shop are all located in one place, so the screen is wide open for viewing profiles.
The site offers you the opportunity to get 20 free credits if you fill out all the details in your profile and complete a questionnaire.
You can also link your Facebook profile, but would you want to?
Review of The Female Profiles at FindBride.com
The female profiles on FindBride.com appear to be either professional models or adult film stars if judged by their profile pictures. The profile information is highly comprehensive, and it can even include the weight, eye color, marital status, zodiac sign, and more personal information in a bio.
When accessing the site, profiles will persistently message you, asking you why you don't reply in an apparent attempt to get you to subscribe or purchase credits.
Finally, many of these profiles do not reveal their real names or actual names for that matter; some women will call themselves a chocolate cake or a cream donut or even terms like "The Huntress" and "Yes Baby," intending it to be arousing.
Honestly, they don't really sound serious about finding their perfect match for life.
FindBride User Experience: Scam or legit? Hard to answer
I found it really interesting that FindBride immediately offers you a chance to leave a SiteJabber.com review by clicking on a link on their site. You can do this before you've taken a good look at the site.
SiteJabber's official rating for FindBride.com is 3.6 stars, which is not even a great score. TrustPilot's overall rating is the same.
Interestingly, there are complaints lodged on an international complaints site regarding FindBride.com hiring women to act as eligible partners.
Searching for customer service didn't get me anywhere. There are two links at the bottom of the page where the site posts its small print.
One is FAQ, and the other is HELP. Both take you to the same page, essentially an FAQ page.
Here, you can submit a request after choosing the category of the issue and hope someone will get back to you.
The Verdict: Be Sure to Avoid FindBride.com
Even if you decide to overlook FindBride.com's ridiculously expensive subscription options, there is still a serious lack of reasons why one would want to use this site to find your other half.
Although meticulously done and professional-looking, the profiles do not represent the type of woman looking for a serious partner.
There are no account or identity verification processes in place, and it is almost impossible to reach any kind of customer support.
Here is our verdict: Be sure to avoid this one.
Alternatives to FindBride
There are some other International dating options worth taking a look at:
LoveMe.com (A Foreign Affair)
If you are looking for your perfect match, but you think they may be on the other side of the world, then LoveMe.com is for you. This dating platform is a great place to meet singles from all over, thus making it perfect for blooming interracial couples.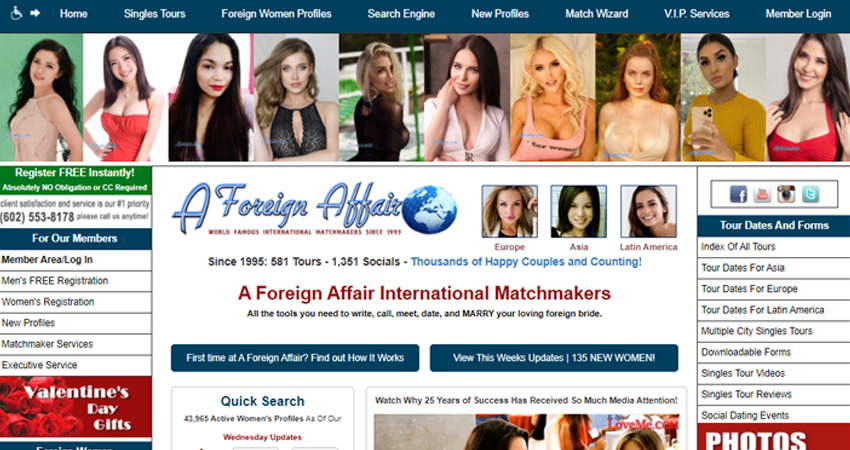 However, if you're just a casual dater, you can also have a great time on LoveMe.com. This dating site has a personalized matchmaking perk available if you're interested, as well as translating services for Russian and Spanish.
A Platinum subscription is 29.95 USD per month. Here's what you can do for free:
Here are your paid options:
We like that loveMe.com is a great resource that offers an opportunity to get to know people and eventually have a meeting. We also like that you can meet serious partners on the platform, and eventually, they hold your hand.
Learn more about Loveme.com
CuteOnly is specially created for those interested in women from the countries of Eastern Europe.
Once a member, you can search for a compatible profile by country and include various details, including religion and a preferred weight and height. CuteOnly.com offers very detailed search criteria and functions.
To subscribe for a month will cost you 29.99 USD. For three months,  50.97 USD, and if you're in it for the long haul, six months is 77.94, making it cheaper monthly.
You can send and read messages and emails to both subscribed and free members as a subscribed member. 
BeHappy2Day.com is the perfect place for people that want to connect with attractive Ukrainian and Russian singles. It goes both ways — men who want to date Eastern European women and women who want to date men from other countries and cultures.
BeHappy2.com.com is an online dating, matchmaking, and marriage services agency with their headquarters located in Tver, Russia.
The site has some great benefits like 2-Way Live Video Chat, Phone Introduction, Flowers & Gifts Delivery and a mobile app for when you're on the go.
One of the best features is that BeHappy2Day.com has a fraud prevention team investigating and removing reported fake profiles or scammers.
Each dating service has a corresponding fee that you need to buy credits for. Example, sending a letter is 10 credits, attaching a photo to your letter is 10 credits, live chat is 1 credit per minute, live video chat is 2 credits per minute and so on.
Wanna find out how to meet an amazing foreign woman and have experience in International dating, but you have no idea how to start it. Keep calm, we are right here to help! ☝️ Ask Krystyna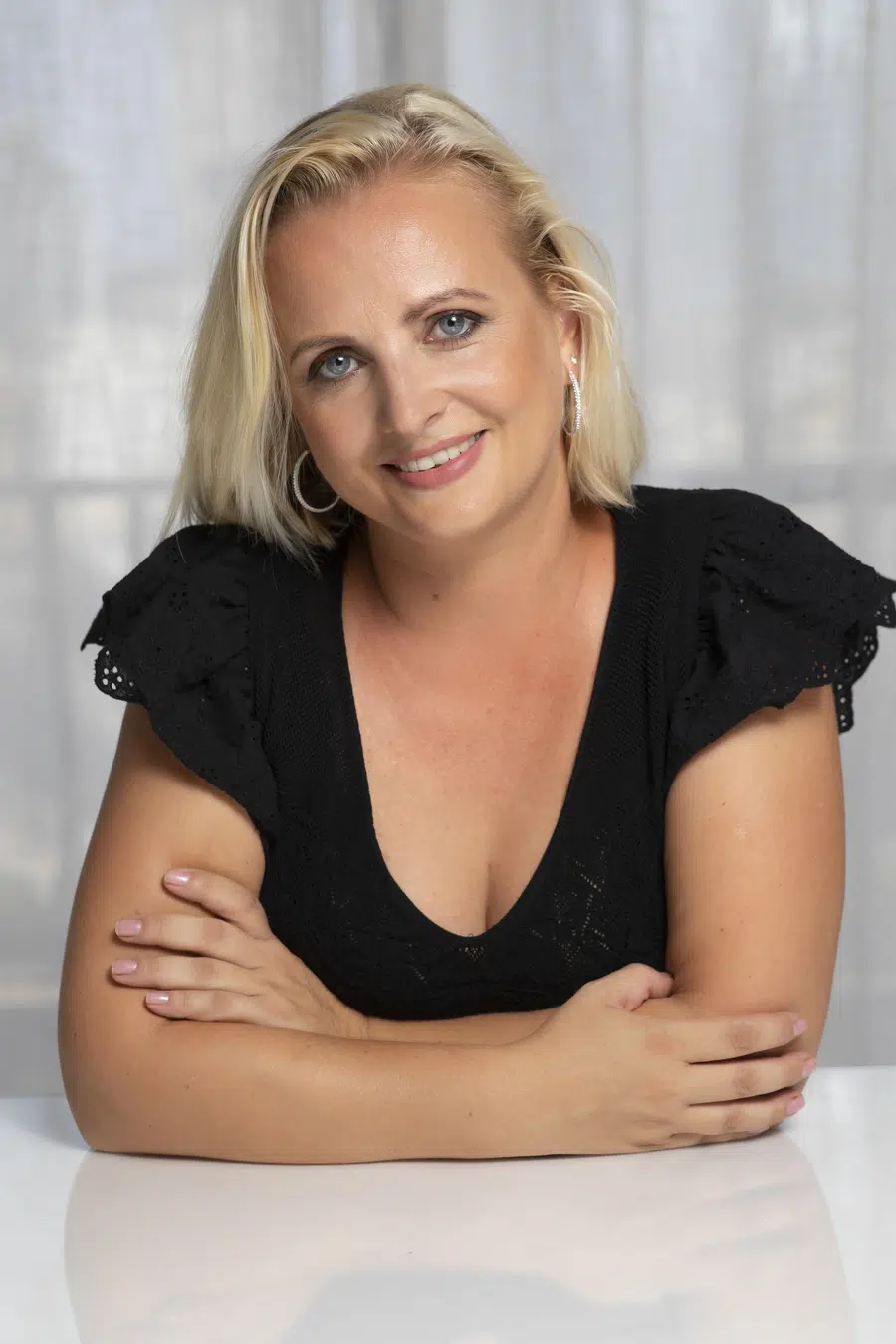 Krystyna is a blogger, coach and iDate speaker. She has been working in online romance and International dating industry since 2012 and is passionate about identifying the romance scam and giving dating tips and hacks. Join Krystyna for the dating service reviews and for finding ways to succeed with dating.
Krystyna focuses on International dating, which involves teaching men communication skills in a cross-cultural environment. She has been featured in many major publications including
DatingAdvice
,
Space Coast Daily
&
SWAGGER Magazine
.
Looking for more information? Feel free to get in touch to ask your questions or give feedback (see here:
Contact Krystyna
).