The article will talk about one of the best and most popular dating sites out there: Ghanalove. You will learn how to connect and communicate with other single members of ghanalove.com through the below site elements. This article will explain some of the most important features in GhanaLove to help you interact effectively.
All the information you will need to have an account in Ghanalove.com will be available in the sections below. You will know the customer support service that Ghanalove can provide and the steps to follow to get help. Therefore, you need to read more below to understand the right way to benefit from Ghanalove.
Introduction to GhanaLove
Most people believe they have no reason to join dating sites since they do not see their effectiveness. If you are one of them, you have not tried Ghanalove.com.
Ghanalove is an online dating site that connects Ghanaian singles across the world. Are you looking for a marriage partner, friendship, or date? If yes, Ghanalove is the place to be. This dating site is one of the fastest-growing sites that can connect you to thousands of Ghanaian men and women.
This site forms one of the best websites to represent the world's singles network. Ghanalove has been in place for over 18 years; it was founded in 2002. You will virtually meet thousands of like-minded Ghanaian singles at lightning speed.
Ghanalove is considered to be in the personals category. This site is unbiased; hence, you are welcome to join whether you are gay, straight or lesbian. This site does not include adult images on its front page.
Features and services of GhanaLove
Ghanalove.com is one of the best dating sites that has been in the industry for a long time now. This dating site is characterised by several features and services that make it the best to use. Among the best features you can get in Ghanalove include:
You can search your mate in any location using the search filter option. However, it is hard to get the attention you require to find a soulmate on a large dating site. This is because many single members have similar profiles; hence, it is hard to stand out.
Fortunately, you will enjoy priority listing in Ghanalove at a fee; hence your profile will be more visible by more searches.
You still have the option to enter a private chat or invite a single member to make communication. The search criteria include:
GhanaLove price – How Much Does GhanaLove Cost?
Ghanalove does not offer trial plans. Therefore, you will need to pay to access all the available features and services. The premium subscription plan includes:
All subscription plans are recurring. Therefore, you will have to cancel the subscription to stop the payment after the set period. You can use different payment modes regardless of the plan.
No coin plans! Unfortunately, there no discount or coupons, but you can always get notifications when there are coupons.
What is the profile quality at GhanaLove?
You will get full profile information upon registration. Therefore, you are required to avail some info when making your Ghanalove.com profile. However, you can leave some optional spaces empty when filling up your profile.
You are sure that every visible profile you see will offer lots of information about that particular member. You still have the option of editing your profile later. However, it is crucial to complete your profile to make it easy for the system to find a perfect match for you.
Is it safe to use GhanaLove.com?
Yes. It has been active since 2002. Before uploading any picture on your profile, the moderators must approve; therefore, this prevents uploading photos that are not clear, like cartoon characters, pets and celebrities. The security features are very strong in that you can report a profile that you think is fake. The administration will take the matter seriously for further investigation.
This dating site uses secure software that will ensure all your personal information is safe and protected. It is advisable to be precautionary when giving out your personal details to any online site.
However, the fact that you do not have to verify your account when registering offers no fake account protection. As a result, the number of fake accounts is high, which increases the chances of being scammed.
How Easy is The Site to Use?
The site is very easy to use, considering the features and services available. The process of registration is easy since you only need to follow well-laid steps.
The system will automatically match you with members that fit your profile, making the experience on the site more comfortable and straightforward.
Therefore, it is important to use genuine information when updating your profile on Ghanalove.com. The navigation panel will give you an easy time to move from one activity to another. The chat function available on this site will offer a great experience connecting with members fitting your profile.
Interesting to know
You can view all members' profile provided you are a member of Ghanalove. You have an option to answer or not answer the site's question about the interests and personality.
Customer support options in our review
In case of any inquiry, you can always contact Ghanalove for help through the available contact information.
Zip Code + City:
92629 Dana Point
Company Name:
World Singles, LLC
Address:
32565-B Golden Lantern St., #179
Customer Support Phone:
+1 949-743-2535
Country:
United States
Customer Support Email:
Also, you can contact the Ghanalove.com support service to report any harassment or fake profile. The administration is also available to help you in case you have any concerns with your account profile.
Our advice to you: is to try this amazing dating site to find your soul mate. The customer support service that this site offers is extraordinary; hence, you lack cannot answers to any challenge you might face while using the site.
How to sign up at GhanaLove.com
Ghana love is a dating site that allows everyone worldwide to sign up, provided they are 18 years and above. It is not strict when it comes to family roots, background and ethnicity. You will have to fill a registration form provided by the system to be a Ghanalove dating site member. The registration form contains a total of 27 fields that need to be filled.
You need to start by going to the Ghanalove site and click the join button. Then, the registration form will pop up that you will have to fill to proceed to the next step. You will need to offer basic information like date of birth, location username and a strong password.
Profile information is required before you start exploring and browsing the site. You can skip providing some information during registration, but you can fill it up later.
Is it worth paying for GhanaLove?
Yes. The packages are pocket-friendly. Regardless of the premium subscription plan, you select, you will always save a lot of money. The features and services available in Ghanalove.com are worth every dollar you spent. The site offers a significant number of single Ghanaian men and women, making it the best place to find a romantic partner.
Did you know?
You can block a selected member from making any communication when using Ghanalove.com? This is important, especially when you get too many responses and messages from singles members who do not fit your profile.
Is GhanaLove.com a good dating site?
This dating site will always be the best when you are looking for single Ghanaians. Ghanalove offers a great level of privacy for all registered members. Therefore, if you are not registered as a member, you cannot see any profile.
Also, the level of scam is reduced to a minimum since there is no way to mask your image; hence any registered member can see your profile. The subscription cost is fair for any single person looking for a soulmate or friendship. Also, you can enjoy the freedom of uploading an unlimited number of pictures to your visible profile.
The site is easy to navigate, giving you straightforward functionality. Therefore, you do not have to spend a lot of time familiarising yourself with the site.
The navigation system makes the experience on the site easy for anyone. You do not have to press the unnecessary button on the site to move from one activity to another.
Putting it together - what we like and don't like about GhanaLove.com
GhanaLove is one of the best dating sites you can use to find a perfect soul mate. We love a lot of things about this great site. One of the first things we like about GhanaLove is that it has a live-chat platform that allows users to connect easily with other singles. Also, you can report spam profiles anytime you feel unsafe; hence another thing we like about GhanaLove. You can search for the person you want using different criteria like age.
Even though you can have great times in GhanaLove, there are things we dislike about it. Below are things we dislike about this dating site; GhanaLove does not allow anonymous payment regardless of the subscription option. Also, you cannot get a mobile application for the site; hence you will have to access it through the web: a long process.
Wanna find out how to meet an amazing foreign woman and have experience in International dating, but you have no idea how to start it. Keep calm, we are right here to help! ☝️ Ask Krystyna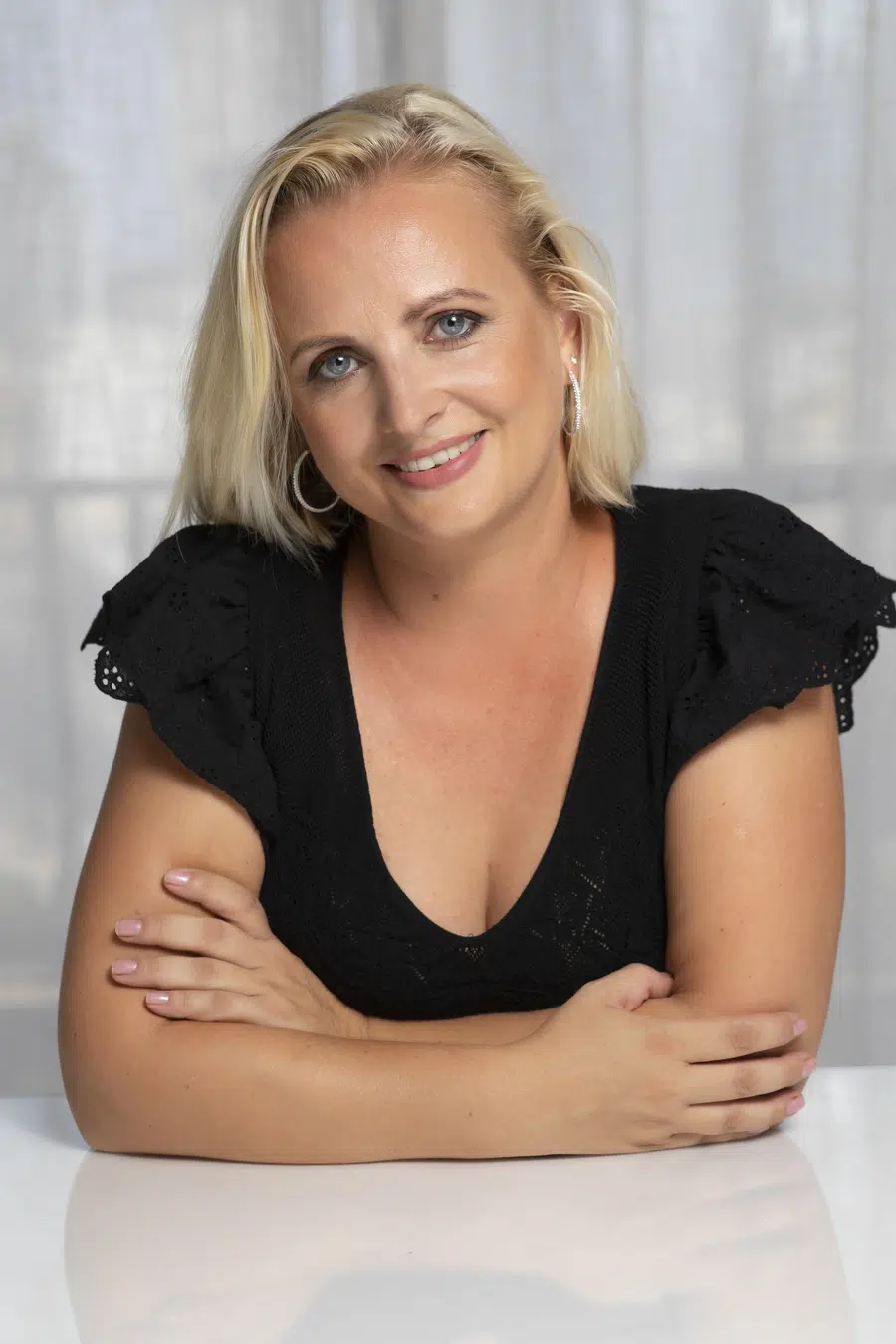 Krystyna is a blogger, coach and iDate speaker. She has been working in online romance and International dating industry since 2012 and is passionate about identifying the romance scam and giving dating tips and hacks. Join Krystyna for the dating service reviews and for finding ways to succeed with dating.
Krystyna focuses on International dating, which involves teaching men communication skills in a cross-cultural environment. She has been featured in many major publications including
DatingAdvice
,
Space Coast Daily
&
SWAGGER Magazine
.
Looking for more information? Feel free to get in touch to ask your questions or give feedback (see here:
Contact Krystyna
).