We're here to guide you through the vast world of online dating and help you find the perfect platform to meet your needs. Our next dating site review takes us into the realm of GoDateNow.com, a popular dating community with a focus on Slavic women.
In this comprehensive review, we'll explore the platform's features and services, examine the registration process, evaluate the costs associated with the services and assess the site's safety measures. 
Our investigation will also include a review of female profiles to identify any fraudulent accounts and an analysis of the quality of customer support. Finally, we'll be looking at customer reviews to get an idea of their experience with this dating site, giving you a well-rounded perspective.
GoDateNow.com - Our Research
GoDateNow.com is positioned as a worldwide social network, connecting primarily older gentlemen with Slavic women. 
The platform claims to have more than a decade of experience in successful matchmaking, aiming to facilitate friendships, romantic relationships, and long-lasting partnerships. In this review, we will explore whether these are true claims.
However, it is noteworthy that the main page of the website lacks any contact information for the company that owns it. This information can be found in the "Terms and Conditions" section. The only available email address to contact the platform is [email protected]. 
The platform is associated with two companies-
Compoint Solutions Ltd, located at Georgiou Iakovidis, 13A, Strovolos, Nicosia 2047, Cyprus, and

Sono RC LP, situated at 64a Cumberland Street, Edinburgh, EH3 6RE, United Kingdom.
This operator is BLACKLISTED. We conducted this review to see what they're all about and what they offer. Keep in mind this site review is purely informative. We recommend you use the below brands instead, for a safer experience.
How to Start Dating on GoDateNow?
The registration process on GoDateNow.com is both free and easy, and only takes a few minutes to complete. Users can sign up using their Google or Facebook account or by filling out a registration form. 
The form asks for basic information such as your name, email and password, as well as your gender and the gender you are looking for. To complete registration, you must agree to the terms and conditions.
The platform encourages users to create a detailed profile and upload a photo by offering 20 credits for a fully completed profile. It's important to note that GoDateNow.com does not require email verification during registration, which may raise concerns about the platform's reliability and vulnerability to scammers.
Available Services on The Site
GoDateNow.com welcomes users with a modern and user-friendly design that makes navigating the platform a breeze. The home page, which doubles as your profile page, features a user menu on the left-hand side for quick and easy access to different services. There's also a top panel with a slightly different organisation for accessing the platform's features.
GoDateNow.com offers a range of entertainment options that go beyond basic communication tools. Users can choose to send real gifts, flowers and virtual gifts to the women they're interested in. 
These gifts are divided into categories, allowing you to choose from options such as cosmetics, treats, jewellery and so on. Prices for real gifts start at 120 credits (the equivalent of around 31.5 USD), while virtual gifts are a more affordable option, with prices starting at 4 credits (around 1.05 USD). 
The credibility of gift deliveries on GoDateNow.com is doubtful due to the lack of detailed descriptions and confirmation of successful deliveries.
Pricing: Every Step Needs Your Money
GoDateNow.com uses a pricing system based on a virtual currency called "Credits" to access its services. You exchange real currency for Credits to use the platform's features. 
Initially, promotional Credit packages are available upon registration, including 40 Credits for 10.5 USD and 20 Credits for 5.25 USD for a two-week period. 
Thereafter, the standard packages are as follows
Here is a breakdown of some of the service costs:
NOTE*
Contact Information Request is only available after sending a minimum of 15 letters to the member or spending a minimum of 180 minutes in Text Chat with them and is subject to availability.
It's important to note that the pricing structure may differ from traditional subscription-based models. Users should carefully consider their usage patterns to accurately estimate their costs and manage their Credits accordingly.
Whom Can I Find Here: Quality of Women's Profiles
GoDateNow.com boasts an extensive collection of Russian and Ukrainian women's profiles with a variety of photos. While the photos appear professional, they can be over-processed, creating a somewhat unrealistic impression.
The platform's approach to viewing photos is to provide free members with previews. To access the full-size images, users must either pay for them or request a password from the respective profile.
These photos are categorised into different types, such as exclusive photos, bikini shots, casual photos, confidential photos, fancy photos and selfies. Unlocking these photos usually costs between 10 and 20 credits.
Profiles on the site, while not overly detailed, are thoroughly filled out. They contain basic information about a woman's appearance, habits, occupation, marital status and hobbies. In addition, each profile includes a short description of the woman, giving an insight into her personality and what she is looking for in a partner.
On a Ukrainian and Russian woman's profile page, users can initiate a Live VideoChat, send messages, express interest, add the profile to their favourites, send flowers or gifts, obtain contact information (under certain conditions), and send virtual gifts to connect and show appreciation.
GoDateNow.com's domain age is a positive sign of an established reputation. In addition, its valid SSL certificate ensures secure browsing, as indicated by the padlock icon and "https" in the URL.
The site's substantial web traffic is promising, although it requires careful verification. Protection of ownership information is a common practice, although it can affect transparency and trust building.
Our social media review found several negative reviews associated with GoDateNow.com, suggesting potential problems with products, services or customer support. So while GoDateNow.com appears to be generally safe and reliable, it's important to do your research and read reviews to make an informed decision before sharing any personal or financial information.
Exercise caution and make sure you're aware of a platform's reputation before engaging with it to avoid potential risks associated with online services.
How Can I Contact the Customer Support Team?
Getting in touch with the GoDateNow.com support team can be a little tricky. The "Live Support" button on the right-hand side of the page only takes you to a ticket form, which may not be what you're looking for if you need real-time assistance. 
Alternatively, you can email them at [email protected]. However, there are numerous negative reviews of GoDateNow.com's customer support, with many former members expressing dissatisfaction with the quality of assistance they received.
It's advisable to proceed with caution and be prepared for potential support issues if you decide to use GoDateNow.com's services.
GoDateNow.com Customers' Reviews: Scam or Legit?
When reviewing customer feedback about GoDateNow.com, it's clear that the platform may not be as legitimate as it initially seems. 
Several concerning issues raise red flags:
Our Review Verdict: Go Away From Dates There!
Based on the issues and concerns identified in this review, we strongly recommend that you exercise caution and consider alternative options before using GoDateNow.com (read also our dating review guidelines: Dating Sites Reviews – How to Choose the Best Dating Service). 
The evidence suggests that this platform may not provide a safe or reliable environment for online dating. In light of this, it's advisable to follow this advice and avoid using this International dating site. 
Your online dating experience is likely to be more positive and safer on alternative platforms.
Wanna find out how to meet an amazing foreign woman and have experience in International dating, but you have no idea how to start it. Keep calm, we are right here to help! ☝️ Ask Krystyna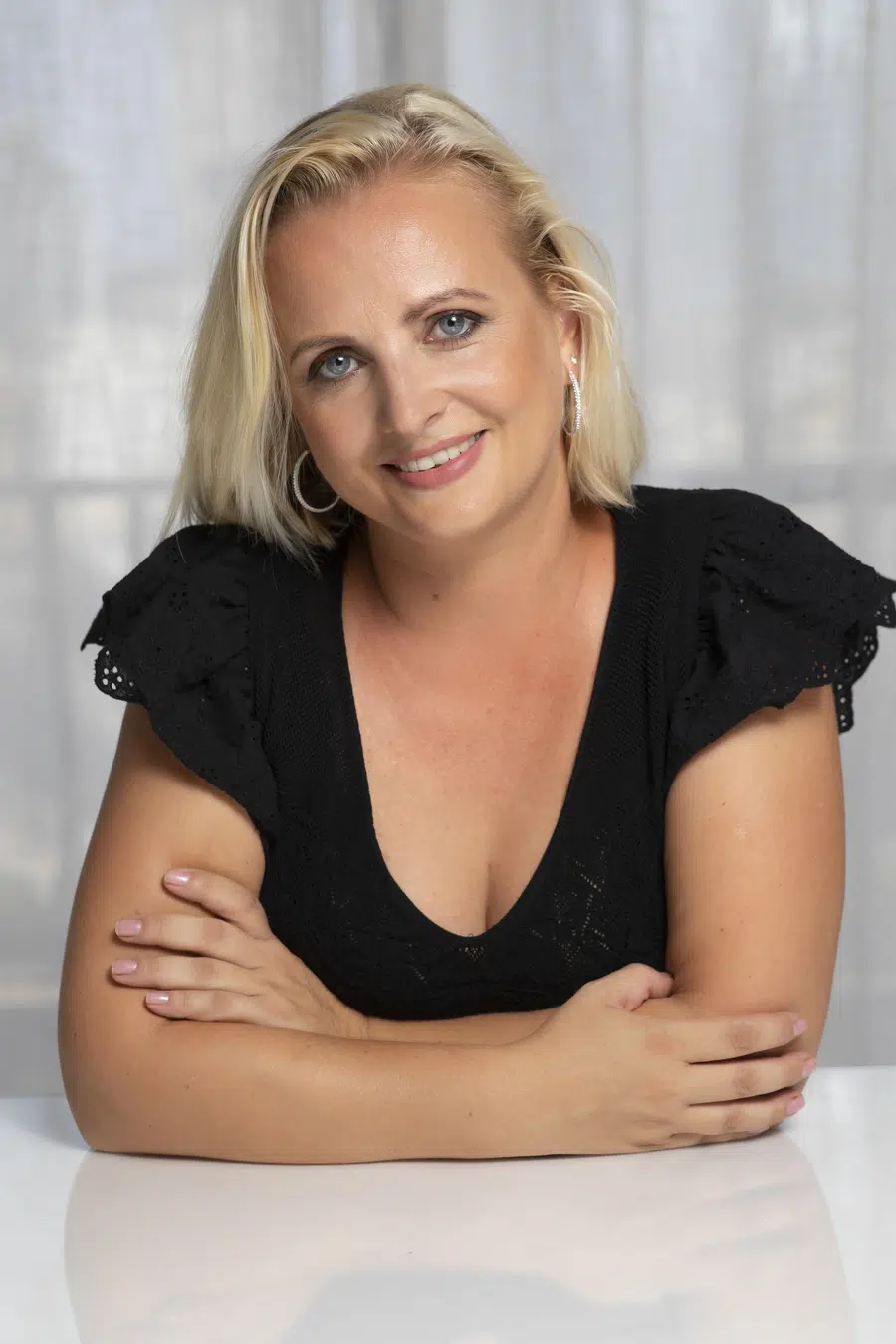 Krystyna is a blogger, coach and iDate speaker. She has been working in online romance and International dating industry since 2012 and is passionate about identifying the romance scam and giving dating tips and hacks. Join Krystyna for the dating service reviews and for finding ways to succeed with dating.
Krystyna focuses on International dating, which involves teaching men communication skills in a cross-cultural environment. She has been featured in many major publications including
DatingAdvice
,
Space Coast Daily
&
SWAGGER Magazine
.
Looking for more information? Feel free to get in touch to ask your questions or give feedback (see here:
Contact Krystyna
).