Online dating is rapidly evolving and has gained significant popularity across the globe. Among the various dating preferences, dating Slavic women, particularly Ukrainian and Russian, holds a strong appeal. However, the online dating landscape is diverse, featuring both reputable platforms and potential scams.
In this investigation, we will thoroughly explore GoldenBride.net to determine its safety and legitimacy. 
We'll delve into the platform's features and services, both free and paid, assess the quality of female profiles, examine the pricing policy, explain how to delete an account, and present a list of pros and cons (read also our dating review guidelines: Dating Sites Reviews – How to Choose the Best Dating Service). 
Lastly, we will analyze customer reviews to provide a comprehensive evaluation.
GoldenBride.net - Quick Check-up of the Site
GoldenBride.net presents itself as a contemporary and appealing platform for international dating. 
The platform offers comprehensive information about the company, its mission, customer care, and data security. Additionally, a blog is available, providing valuable advice on successful dating with various women in different life situations.
The primary focus of GoldenBride.net is on connecting Western men with Slavic women, though it accommodates users from various parts of the world. The platform, established approximately a decade ago, operates with its headquarters located in Northern Ireland:
GLOBAL CLARITY HOLDINGS LLP

Address: The Hatchery Ni, Unit 19, 

Antrim Enterprise Park, 

Antrim, Northern Ireland, BT41 1JZ
This operator is BLACKLISTED. We conducted this review to see what they're all about and what they offer. Keep in mind this site review is purely informative. We recommend you use the below brands instead, for a safer experience.
Special Features of GoldenBride's Work
GoldenBride.net offers several features that are essential for communicating and interacting with the Ukrainian women on the platform. Among these features, there are some unique ones that can enhance your experience:
Please note that while these features can add a unique dimension to your interactions, it's important to use them responsibly and consider the potential costs involved. Always be cautious when dealing with services that involve financial transactions.
GoldenBride Provided Services: Free & Paid
GoldenBride.net offers certain features that you can access for free, including:
However, it's important to note that, in practice, registration and browsing profiles are basically free, while other interactions come at a cost. Here is a list of prices for some of the paid services:
Please note that these services are coin-based and you may need to purchase coins to access and use them. It's important to be aware of the costs involved and make sure you understand the platform's pricing structure before using any paid services.
Do Girls Work on the GoldenBride? All About Profiles
When you browse through the profiles on GoldenBride.net, you'll find a number of stunning women who may invite you to start a conversation. Most profiles are accompanied by professionally taken and edited photos that showcase the women's beauty. In addition, some profiles contain private photos that can only be viewed after you've initiated contact by sending a message.
Some profiles also contain videos that can be unlocked for a fee of 10 Coins. These videos provide further insight into the women on the platform.
The profiles themselves are quite detailed and include basic information about a woman's appearance, occupation, habits and marital status. There are three sections that focus on understanding a woman's character, her interests and her preferred type of man. These sections appear to be professionally written and may not appear to have been written by the women themselves.
From an experienced perspective, it's worth noting that some elements of the profiles raise questions about their authenticity. 
The Ukrainian and Russian women are often extremely attractive and the information in their profiles is written without any noticeable errors, even if the lady's English is basic. These observations may lead some users to be cautious and consider the possibility that some profiles may not be entirely genuine.
Pricing Policy on the Site
GoldenBride.net operates on a coin-based pricing policy and does not offer paid subscriptions. Upon registration, you receive a one-time offer for a test membership, which provides you with 20 Coins for 4.99 USD. The platform offers various standard Coin packages with their corresponding prices:
25 Coins: 15 USD

101 Coins: 40 USD

201 Coins: 75 USD

350 Coins: 140 USD

1000 Coins: 350 USD

1500 Coins: 500 USD

3000 Coins: 900 USD
It's essential to note that the platform does not offer traditional paid subscriptions, and you pay for the specific services you use based on the number of Coins required for each feature.
GoldenBride.net supports three payment methods for acquiring these Coins, including Verotel, LPB Bank, and cryptocurrency payments.
Is it Easy to Delete My Account on GoldenBride?
Regarding account deletion on GoldenBride.net, it appears that the platform does not provide a specific option or information on how to delete your account. The lack of details in the Terms and Conditions section and the absence of a visible account deletion button or link suggests that the platform may not provide an easy account deletion process.
IMPORTANT
If you wish to remove your account from GoldenBride.net, you may need to contact customer support or administration for guidance on the account deletion process.
What We Like and Don't Like on the Site
GoldenBride.net is praised for its modern and user-friendly design, with a convenient menu and easy navigation. The availability of a mobile app further caters to users who prefer to access dating platforms on the go. The site's profiles are thoroughly completed and feature stunning female photos, adding to the site's visual appeal.
However, there are red flags to consider, such as whether these attractive profiles are entirely genuine. The complex payment system, based on an internal currency called Coins, can also be a potential drawback for users. 
In particular, negative customer reviews from former users raise concerns about the overall quality and legitimacy of the platform.
It's important for users to weigh these factors when deciding whether to use GoldenBride.net for online dating. Given the mixed reviews and potential concerns, a cautious approach is advisable.
Real Customer Reviews: Total Fake
The reviews for GoldenBride.net are a mixed bag. The platform has received a rating of 3.29 stars based on 65 customer reviews on Sitejabber.com. It's worth noting that the platform is ranked 15th among mail order bride sites, indicating a somewhat moderate performance. 
Customers have expressed a variety of opinions in their reviews. Some users suggest that GoldenBride.net contains profiles of real women, but they suspect that the communication is handled by individuals in a call centre, likely driven by financial incentives to extract money from users. Other users have described GoldenBride.net as an outright scam aimed at extracting as much money as possible from their customers (read more: Online Dating & Romance Scammers – Guide for Men).
It is advisable for users to consider these reviews when making decisions about using the platform, but also to exercise caution and discernment.
Final Word: Run! No Golden Brides There!
After a thorough investigation, I have to say that I cannot recommend GoldenBride.net as a reliable platform.
At first glance, the site's presentation may seem promising, but a closer look reveals several red flags. The pricing policy and payment system, the lack of a clear process for deleting accounts, and the potential discrepancy between the attractiveness of profiles and their authenticity raise concerns.
Customer reviews also paint a worrying picture. Many users claim that the platform engages in deceptive practices, with communications handled by call centre staff whose primary goal is to extract as much money as possible.
To stay safe and avoid potential Ukrainian and Russian dating scams, it's best to stay away from GoldenBride.net. Your time, attention and money are valuable and you're better off investing them in more trustworthy and reputable platforms for meeting Ukrainian and Russian women. There are many other options available, so don't settle for a potentially problematic site.
Wanna find out how to meet an amazing foreign woman and have experience in International dating, but you have no idea how to start it. Keep calm, we are right here to help! ☝️ Ask Krystyna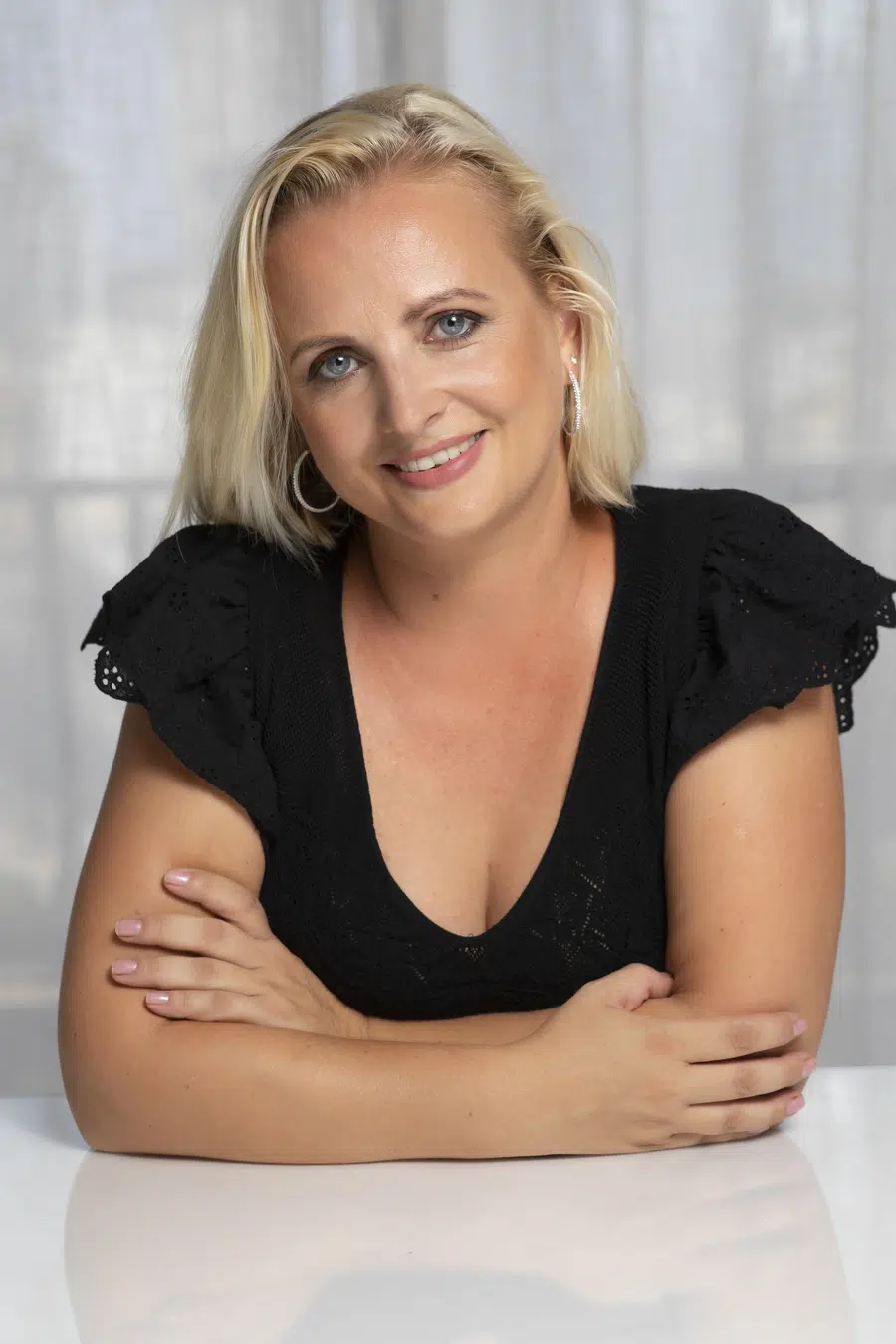 Krystyna is a blogger, coach and iDate speaker. She has been working in online romance and International dating industry since 2012 and is passionate about identifying the romance scam and giving dating tips and hacks. Join Krystyna for the dating service reviews and for finding ways to succeed with dating.
Krystyna focuses on International dating, which involves teaching men communication skills in a cross-cultural environment. She has been featured in many major publications including
DatingAdvice
,
Space Coast Daily
&
SWAGGER Magazine
.
Looking for more information? Feel free to get in touch to ask your questions or give feedback (see here:
Contact Krystyna
).