In the international online dating industry, many attributes can attract two individuals from different parts of the world.
In many cases, it's cultural norms, and in other cases, it may be their looks. ILoveYourAccent.com plays on the difference between US and UK accents and how these differences can create chemistry between two people.
However, is this enough reason to sign up at ILoveYourAccent.com?
Not in my opinion, and that's why we're taking a closer look at this international dating site. Join me to find out if this site supports the best interests in your international dating endeavors.
The company behind ILoveYourAccent is Accent Publishing Inc, a US-based company based in Orlando, Florida.
There is not much information available about Accent Publishing Inc, and the company is only mentioned when absolutely necessary on the ILoveYourAccent platform.
This operator is BLACKLISTED. We conducted this review to see what they're all about and what they offer. Keep in mind this site review is purely informative. We recommend you use the below brands instead, for a safer experience.
The (Long) Signup Process at ILoveYourAccent.com
Looking at the busy landing page, ILoveYourAccent.com doesn't want you to miss the opportunity to sign up.
There are at least four areas where you can click to get started on this dating site, whether just to view possible matches, learn more, or sign up.
I opted for the "Register Free" option, and the site redirected me to a three-part form. I was required to provide a username, password, first and last name, sex, date of birth, and email address in the first part.
There is also a box where you can enter a promo code, and you need to grant permission to receive promotional material from the ILoveYourAccent.com dating website. Finally, you need to tick the disclaimer box and move on to the next section.
The only required information is your country and city or town of residence here. You can opt to fill in the rest of the form, which provides profile details if you want.
The third stage is where you provide details about what you're looking for. The parameters include age, height, smoker or non-smoker, body type, and relationship type.
The only verification step connected with the signup process is a code you need to enter. 
The next steps before entering the domain are providing profile information and a profile picture, but you can also skip this step and do it later.
I was notified that I would receive an email shortly containing my username and password for logging in. However, I never received this email, so I just tried logging in by providing the information I filled in on the sign-up form, and it worked!
Honestly, except for the fact that the process was a bit laborious due to all the information required, there weren't any serious verification or security processes. It was way too easy to sign up and sign in, and the email appears to be a glitch as well.
Services Offered at ILoveYourAccent.com
Apart from the fact that it's very simple to sign up, my profile was branded as "visible/approved" even though it contained no information as soon as I logged in for the first time.
I also noticed that I am currently a standard member and that ILoveYourAccent.com added a link that will take me to an upgrade page. This makes me wonder if I can do anything for free as a standard member.
Can I Try ILoveYourAccent.com For Free?
When accessing a profile, you are immediately notified that only premium members can use the chat function. However, what is free is sending a flirt message that you choose from a dropdown menu.
It can be anything from "hey gorgeous" to "you caught my eye."
I managed to send a flirt message for free but wasn't so successful with other attempts like joining the chatroom or sending an email to another profile. It looks like ILoveYourAccent.com also loves your money and wants you to subscribe.
ILoveYourAccent.com Costs: Membership Options
As we've established above, you need to be a premium member to do basically anything. With a premium membership, you have unlimited upload opportunities like video uploads, unlimited IM and video messaging, unlimited access to sending and receiving emails. Finally, you have access to what is called the "hotlist."
Membership is single-tiered, meaning that you get all the benefits, and all you need to do is choose how long you want your membership to be.
In tiny print, the site mentions that if you don't actively stop the subscription, it will be recurring without providing any notification. This is a sneaky trick used by many international dating sites — ones that I usually don't recommend.
Also, note that the site does not have SSL Encryption technology, which means that it is not a secure domain. This is a serious concern if you're considering providing any personal information.
Is ILoveYourAccent.com Easy to Use?
The site is straightforward to use but looks completely outdated. The font and design reminded me of Windows '95, so not a lot of effort went into the site's aesthetic quality.
It is easy to navigate, though, and there is no sign of a downloadable mobile app. In this regard, I think paying members deserve more.
Review of The Female Profiles at ILoveYourAccent.com
The first thing that caught my eye as I scrolled through the profiles was the dominating number of empty, pictureless ones and the fact that I couldn't find a premium subscriber.
Profiles that do contain pictures are often not complete, and the quality of the images is mostly poor. Many didn't have names but rather codes like XNT288, which I found weird as well.
Combine that with the fact that there's not really anything interesting you can do as a member.
I would conclude that the profile quality is pretty poor and, with all the empty profiles, user verification is definitely not a priority.
User Experience: Inconsistent
Users on TrustPilot.com do not appear to like this platform, and the overall rating is 2.2 stars.
SiteJabber.com has more reviews, and the rating is higher, but still not good enough for anyone to spend their hard-earned money on. It received 3.5 stars.
These ratings are definitely too low to even consider ILoveYourAccent.com as a viable online dating option.
Contact Options at ILoveYourAccent.com
There is only one contact option, which is a contact form. This is not ideal, as a reputable dating site would have a responsive live chat function, especially since the platform has paying customers.
Because customers have no idea when they'll receive a reply, even if the query is urgent, this is another thumbs down from me.
Our Verdict: Your Accent Is Ultimately Irrelevant
This dating platform just signals warning sign after warning sign, and if you not only want to spend money finding your perfect match but also be able to do so, then this site should be crossed off of your to-do list.
Limited customer options, shady profiles, no verification processes, and no site security make this a no-go for any serious online dater.
Alternatives to ILoveYourAccent.com
Consider these alternatives that may offer you the services you are looking for without the stress.
LoveMe.com (A Foreign Affair)
LoveMe.com is for you if you think your other half might be living on another continent or somewhere else in the world.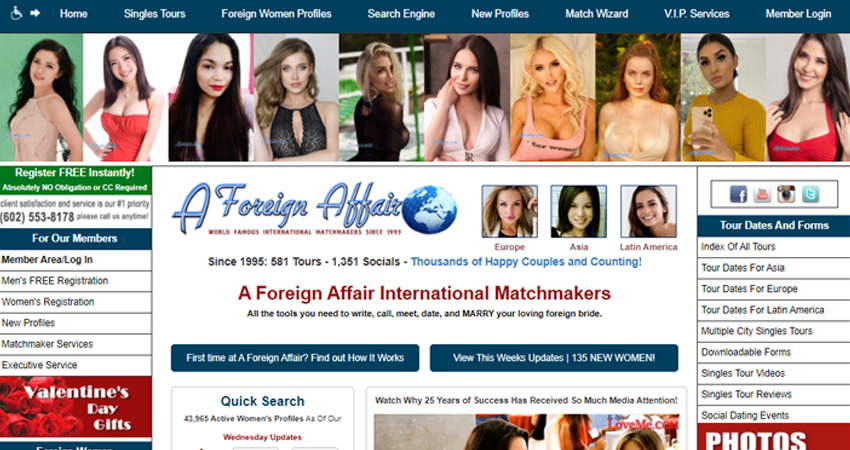 This is a great online dating platform if you want to meet singles from all over, and it is specifically popular among members who prefer interracial relationships. Nonetheless, anyone can meet their match on LoveMe.com.
The site has some pretty special features, including a personalized matchmaking system if you're keen, as well as translating services for both Spanish and Russian.
A Platinum subscription will cost you only 29.95 USD per month. Women can view and send messages for free, which is a great perk.
Learn more about Loveme.com
International Cupid is an interracial dating site for singles from across the world. Members of this platform come from different countries and have different nationalities and cultures, although many come from the US and Europe.
The platform is translatable in 32 languages to accommodate everyone and improve your international dating experience. If you're an Android user, there's also a mobile app available on Android that you can download.
InternationalCupid.com is known for its responsive customer service, so trying out this platform is not a bad idea. 
A Gold subscription is 29.98 USD for one month or 59.99 USD for three months.
Platinum is 34.99 USD for one month and 69.98 USD for three months.
Learn more about International Cupid:
eHarmony is an international dating platform that aims to create meaningful connections worldwide using a sophisticated matching system. This is a staple site for singles looking for deep connections and long-term relationships.
Eharmony.com uses a state-of-the-art research system called the Compatibility Matching System or psychological matching to ensure you get the best profile matches.  Its third-party service, RelyID, is a great tool that helps to verify real and fake profiles.
The site also has a great blog section that helps you get started and be successful on Eharmony.com.
Learn more about eHarmony:
Try out Eharmony.com on Premium Light, Premium Plus, or Premium Extra.
Wanna find out how to meet an amazing foreign woman and have experience in International dating, but you have no idea how to start it. Keep calm, we are right here to help! ☝️ Ask Krystyna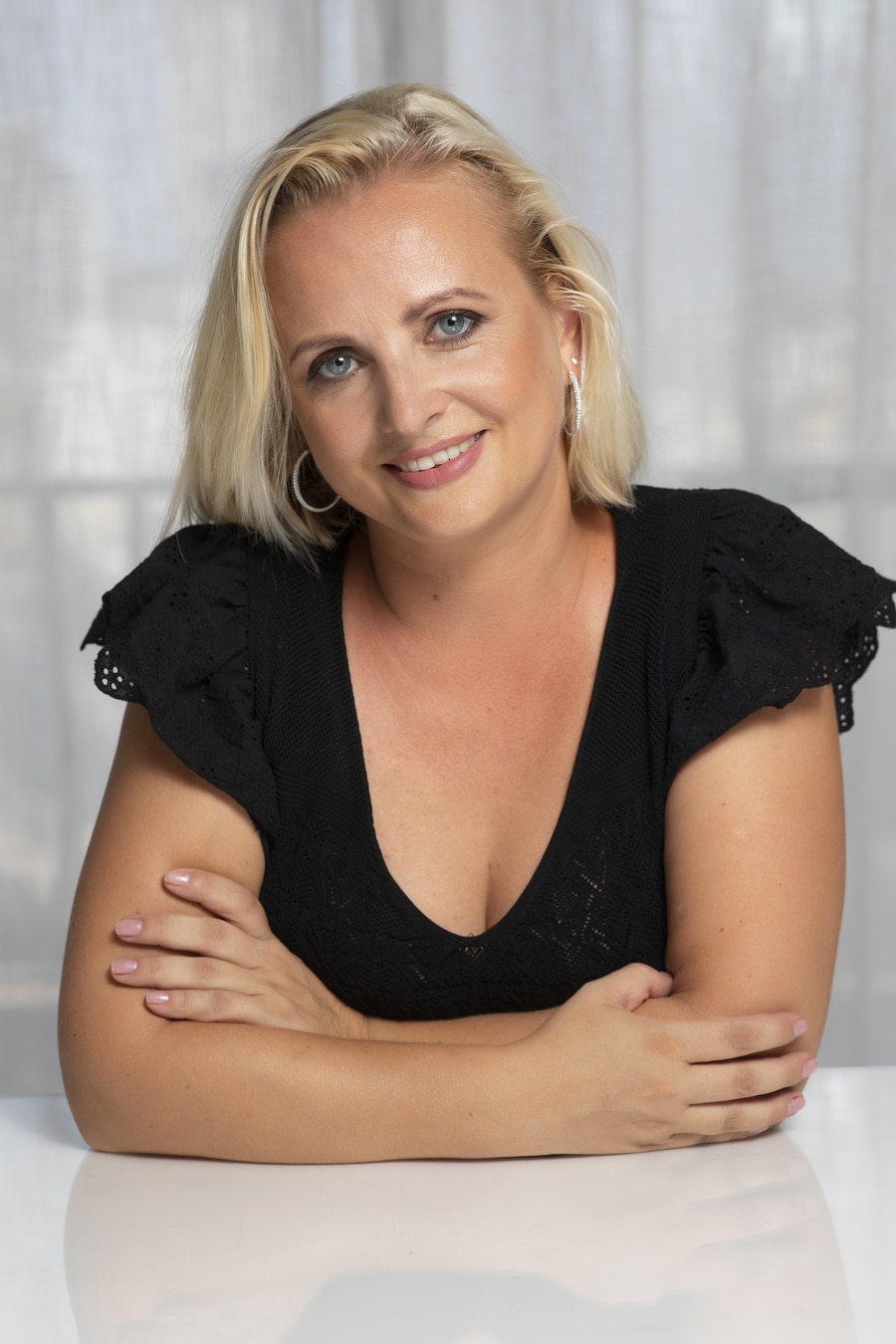 Krystyna is a blogger, coach and iDate speaker. She has been working in online romance and International dating industry since 2012 and is passionate about identifying the romance scam and giving dating tips and hacks. Join Krystyna for the dating service reviews and for finding ways to succeed with dating.
Krystyna focuses on International dating, which involves teaching men communication skills in a cross-cultural environment. She has been featured in many major publications including
DatingAdvice
,
Space Coast Daily
&
SWAGGER Magazine
.
Looking for more information? Feel free to get in touch to ask your questions or give feedback (see here:
Contact Krystyna
).