Online dating has become a big part of life in recent days; many people started using dating sites because of the pandemic and how convenient it has become. They offer a simple, easy and fast way of connecting with people far beyond your reach. Most of the people using dating sites and apps have positive experiences.
It has changed the traditional way of dating and meeting people. If you are looking to join a dating site for the first time, it requires a lot of consideration. A site is supposed to offer you precisely what you want, so it's best to find out more about the site before you start using it.
Today we shift our focus to a specific dating site, IndonesianCupid. Here are some random facts that you won't believe are real about it. Is IndonesianCupid a good and reliable dating site? Is it worth paying for IndonesianCupid.com? Does IndonesianCupid actually work? In this review you will find in-depth responses to all your questions.
What Is IndonesianCupid.com?
IndonesianCupid is an Indonesian dating website that specialises in matching single men and women. It is a website under the cupid media company that has other dating website based in different countries. The Cupid company is in Australia, and it has been in existence since 1999.
IndonesianCupid.com has more than two million singles that are actively looking for serious partners and love.
The site provides these singles with a platform to meet their dream partners and hopefully get married or start relationships. It's mostly best for men from foreign countries interested in meeting Indonesian women who are serious about marriage.
Review of the Sign-Up Process at IndonesianСupid.Com
The registration is simple and straightforward; it might take four to five minutes. When you open the website, you will see three options. You can either register through Facebook, email or you can choose to fill the registration directly at the website. You will fill in your first name, age, gender and what kind of people you are looking for.
Also, you have to fill in the country you are from and provide your email. There are no other questionnaires that need to be filled; the manual sign-up is easy; it's also free to sign-up and create a profile. Another way to sign up is by using your Facebook. In this case, the site will be linked to your Facebook, and with a few clicks, you can access it.
After signing up, you can upload a photo to your profile and add a few details. You can then start looking at the profiles, but you have to pay before using most of the features.
Who Are The Female Members On IndonesianСupid?
Thirty percent of members at this dating site are Indonesian women. It has a majority of women from Indonesia who are willing to marry foreign men. That is why there are a lot of western men on the site. They also have female members from other countries, but the majority are Indonesian.
The women are genuine seekers, and their profiles are easily found on the website. The number of women keeps increasing each day because of the many success stories from the site. These stories motivate a lot of men to use the site to find Indonesian brides. IndonesianCupid female members are mainly between 34 to 54 years.
Interesting to know; the number of people between 18 years and 24 years on dating sites has tripled in the past couple of years. Also, one in every five people asks a friend or family member to help them create a dating site profile.
How Does IndonesianСupid Exactly Work?
Messaging is not free for everyone on the website. Before you start using the site, you should first find a payment plan you can afford. Once the payment is made, some icons will be available on your screen that you can tap. You can browse through the profiles, and when you find anyone you like, you can use a show interest icon.
It would help if you also took note of other search features available like the 'add to favourites' icon. How you filter your matches will depend on the kind of payment you chose. Once you have a potential partner, you can send them a message; the message does not allow any audio or video format.
Are There Any Special Features On The IndonesianСupid?
CupidTags are one of the special features that can help you boost your profile's popularity by adding a few details about yourself. You take the details you want to add, like interests and hobbies, and tag them on your profile. They also have your profile versus your match's profile feature.
This feature will help you know how compatible you and your partner are. If you think you are not compatible, you can move on to other matches. The show interest button is also a quick way to interact with the people you are interested in.
Does The Dating Site Have An App?
IndonesianCupid has an app that is available on Google Play and can be downloaded for free. The features on the app are similar to the ones on the website.
The app is equally simple to use; all the features are clearly seen and easy to use. Once on the app, you can access your match suggestions on the home page.
It has also made it easy to reach out to people you are interested in because they have put a lot of emphasis on photos. There is a heart-shaped button that you can tap when browsing through the pictures to show interest and start a conversation. And it will also take you directly to their profile so that you can view all of their profile details.
The app has received good reviews so far; it has made using the site even better because you can use it any time. It has the best adaptive features that are good for mobile phones.
Is IndonesianСupid.com A Good Dating Site?
The site has received four-star ratings from thousands of users. That shows a high percentage of people using it are satisfied with their services generally. At the same time, people who have gone through the app and found their matches and formed significant relationships are many.
They are open about the services they provide and what they don't offer on the site. The price you pay is constant; there are no hidden charges that you will incur later on. The transparency makes it a trusted site for millions of people who use it daily. They also have very clear terms of using the site and app publicly available on their website.
Did you know?
Before people who are dating on the sites meet physically on a date, more than sixty percent of them will look for their date's social media profiles. They will go through all the Facebook pictures, Instagram and even Twitter.
Can you get scammed on IndonesianCupid.com?
Romance scam happens all the time on dating sites. Unfortunately, you can also get scammed on IndonesianCupid.com. You might get people who will try to trick you into sending money or gifts when they are not interested in a relationship. Although it's not common, it's important to know that it may happen at any time and take the necessary prevention measures.
Mostly scammers would want you to take your conversations away from the site. So before you proceed to talk outside the site, you should give it some time to see if the interest is real or not.
Slow down your communications and never transfer money to people you don't trust. You should also avoid putting sensitive and personal information on your profile. Personal details are the easiest way a scammer can get to you.
Emails, phone numbers and even last names should be private. Since dating sites need an email during registration, you can create one for the site.
How Can I Communicate On Indonesiancupid.Com Without Paying?
Basic matching, Send interest and Communicate with paying members are the only free services on the site. If you want to communicate with people without paying on the site, it can be challenging. You will have to wait until a paying member shows interest in your profile. Even then, it will be hard because not all the communication services are free for all.
The most you can do is receive basic matches based on your gender, age and photo since advanced matching is also reserved for the paying users. You can try to show interest to as many people as possible so that they can reach out to you.
How Much Does Indonesiancupid Cost In 2023?
Under the gold payment, you will access live chats; you will also send and receive messages from matches. You can be able to hide your profile if you want and communicate with anyone you want. You will receive any advertisements that you don't want and also access the instant messenger.
On top of all the services you will access on the gold membership, your profile will rank above other people on the site if you upgrade to platinum. Your profile space will double, and you will also get a VIP highlight.
All your messages will be translated, and your searching matching algorithms will also be advanced. You will also receive exclusive features you can use to search for matches.
Our advice to you: You should get a payment plan that you can afford and start paying for that. That is the only way you can access all the services and enjoy the benefits of the website. It's the only way you will interact with as many people as you wish.
How Reliable And Serious Is IndonesianСupid?
This site is reliable for finding Indonesian women who want love and serious relationships. There are no guarantees when joining any dating site that you will end up with the love of your life.
But with IndonesianCupid.com, the number of singles who are serious is high. That is close to a guarantee that you will find a match there. They have many special features compared to other sites, which also help make the process of finding a match valid and easy.
The site welcomes men and women from all backgrounds and places; there is no age restriction as long as you are above the age of 18. Everyone has a chance at love in IndonesianCupid.com.
They are protective of people's privacy, which has built trust in millions of people. They try to filter scammers from the site so that everyone active is serious about finding a partner. There are a lot of testimonies from people who have used the site and are happy now.
Putting It Together: What We Like and What We Don't Like
IndonesianCupid has many features that stand out from the rest; they have prioritised finding a match as quickly and easily as possible. Not many sites will show such commitment. They have many Indonesian women who are ready to find men, even from the west.
Compared to other legit sites, it's one of the cheapest, with the same services that other decent sites offer. Their app works perfectly and is available for every phone; android, windows or otherwise.
The only troubling thing is their interface is old school compared to other sites. Although it works just fine, an update will be nice.
Wanna find out how to meet an amazing foreign woman and have experience in International dating, but you have no idea how to start it. Keep calm, we are right here to help! ☝️ Ask Krystyna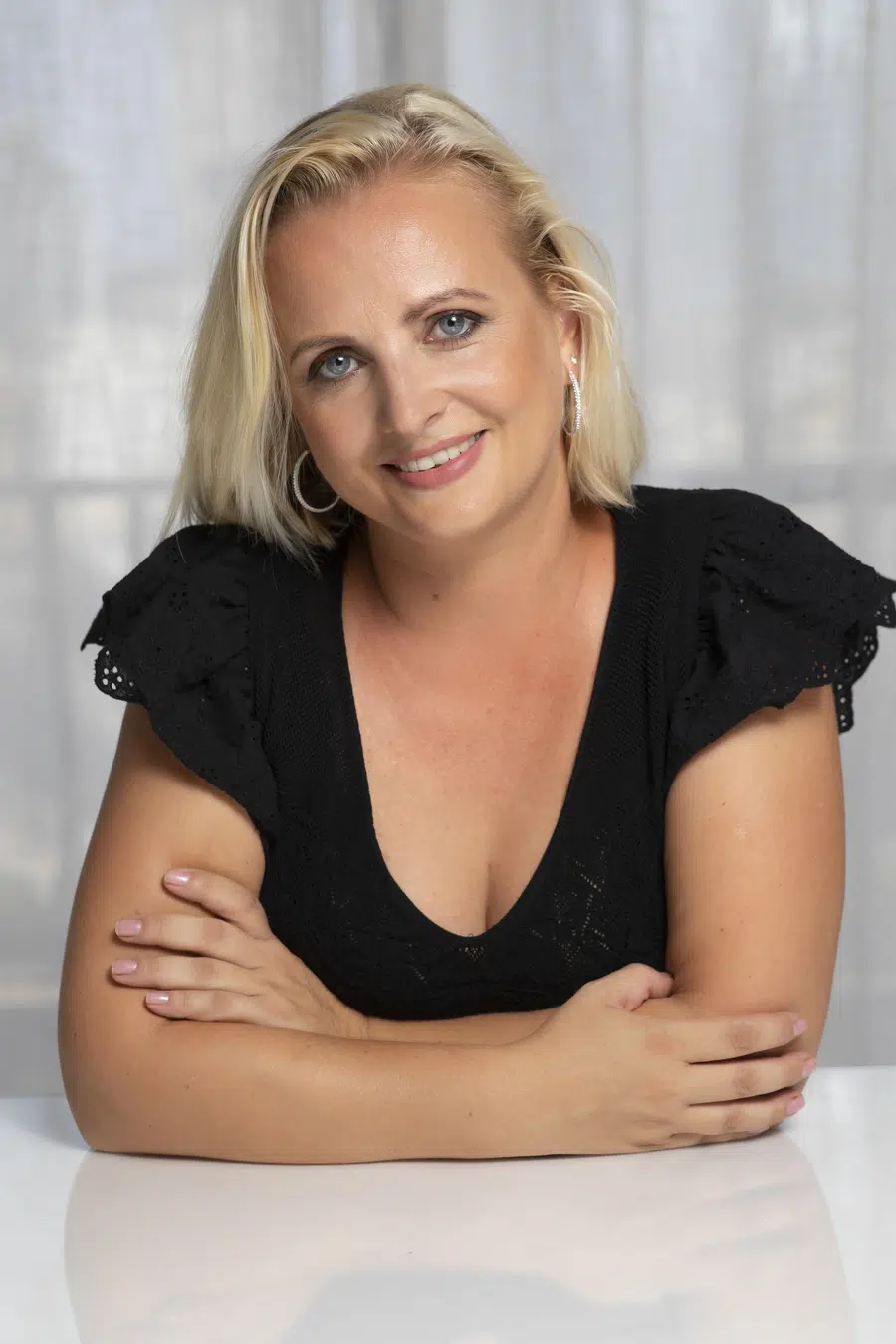 Krystyna is a blogger, coach and iDate speaker. She has been working in online romance and International dating industry since 2012 and is passionate about identifying the romance scam and giving dating tips and hacks. Join Krystyna for the dating service reviews and for finding ways to succeed with dating.
Krystyna focuses on International dating, which involves teaching men communication skills in a cross-cultural environment. She has been featured in many major publications including
DatingAdvice
,
Space Coast Daily
&
SWAGGER Magazine
.
Looking for more information? Feel free to get in touch to ask your questions or give feedback (see here:
Contact Krystyna
).