If you are new to the dating world and looking for an international partner, you may be unsure of where to begin. Traveling the world in search of your Mr or Ms Right seems like an expensive option, and that's why international dating sites is the answer that's right in front of your nose.
I've tested these top 5 international dating sites, so as you read through these mini-reviews, you can choose the one that speaks to you – safely and knowing you aren't being sent on a wild goose chase!
Dating Worldwide - What to Consider and Remember?
Whether you're trying to find a soulmate or someone to have fun with, dating internationally can be so much fun. For starters, it's an amazing way of experiencing new cultures and destinations and creating memories.
From my experience, I've had several romantic adventures and misadventures on my journey. I've dated people on three continents and eventually found my life partner. To be honest, the international dating scene can be exciting, but there are a few things you should have in mind.
These are:
You should be open to trying new cultures

Be ready to travel and explore the world

Be prepared to experience some language barrier, but you can overcome this with time

Many people lie in their dating profiles

There are many scammers out there who are ready to rip you off money
These are just a few drawbacks associated with online dating, but there's much to enjoy on the positive side. At the end of the day, anyone would sacrifice to find the love of their life. The only important piece of advice I'll give you is that you should be careful about who you meet and date online.
How to Meet International Singles?
Thanks to technology, people from different continents can now date and settle together. Online dating sites have made it possible for people to date without borders.
All you have to do is find a good dating site, join as a member and start meeting interested singles. The distance shouldn't worry you since the apps have taken care of this. For example, most dating sites have a video date feature, which allows users to video call each other. Therefore, you can see the person and develop chemistry before meeting them.
Through the video date feature, you'll still feel closer as a couple, and the chemistry will have developed when you meet in person.
What's more, once you've already engaged with someone and developed an interest, you can travel to meet them. By doing so, you will get to learn and engage with different cultures. So, international dating has been made simple by online dating sites, and anyone can try it.
Are there any Foreign Dating Sites which are Scam-Free?
To answer this question, there are no scam-free dating sites. Even though online dating sites try their best to implement anti-scam measures, there will always be scammers. Such people work day and night to devise smart techniques to fraud customers. 
The biggest challenge of International dating is pay per letter (PPL) scam when the dating services don't operate legitimately and offer fake chats with bots.
Online dating scams, also called romance scams happen when someone believes they've met their soulmate through an online dating site, but the other party is a scammer using a fake profile. The scammer manipulates you to gain their trust and eventually ends up asking for money or material wealth.
All dating sites try to keep their customers safe, but you never know if you'll land yourself a "fake" partner. Therefore, you must do some due diligence whenever you meet someone new online. Some of the tactics I've always employed include thoroughly checking a person's profile, asking for proof and utilising the video chat features offered by the app.
TOP 5 International Dating Sites to Try in 2023
The top 5 international dating sites I'm recommending below have been personally tested to make sure each is safe and legitimate and will meet your international dating needs.
I also looked at the top services, fees, usability, and profiles in comparison to what other sites offer, and these are truly the best of the best.
I chose a variety of dating sites so that at least one will hopefully speak to you in terms of affordability or what services they offer so you can find love at last!  
1.) TrulyAsian.com - Best site for Asian dating
Looking for your perfect Asian match? Then TrulyAsian.com can match you with a compatible Asain partner without wasting any time. So love's truly on the horizon for you.
Established in 2009, this international dating site has more than 400,000 verified users, with 250,000+ women and 180,000+ men, and their membership is growing too.
Top Services From TrulyAsian.com
TrulyAsian has apps available for download from the Google PlayStore and the App Store so you can chat to potential partners even while on the go.
Other notable services are:
You can join TrulyAsian.com for free. Privileges of being a free member include browsing and viewing profiles and a restricted number of messages.
This is more than enough to decide if you want to sign up for the Premium membership. You can try the Premium plan for 7 days at US$2.95. If you are ready for all the benefits of being a Premium member, you'll pay US$28.95 per month.
Being a Premium member gives you access to the top services I describe above, plus access to the 24/7 customer care service, ability to hide your profile for other users, and see who has viewed your profile.
Usability and Profiles of TrulyAsian.com
With the ease of navigation and functionality, you won't mind that the aesthetics of TrulyAsian.com isn't the best that's out there. The menu bar lets you navigate to Browse, Messages, Interests, and Activities.
The search function is also super helpful with the filters to narrow down your search, and you can easily report a suspicious-looking profile.
What I like about the profiles at TrulyAsian.com is that not all of the photos look 100% photoshopped and fake. They look like real people and you can see natural beauty, which is a plus in my book.  
What We Like About This Service
I like that TrulyAsian.com:
2.) BeHappy2Day.com - Best Site for Russian Dating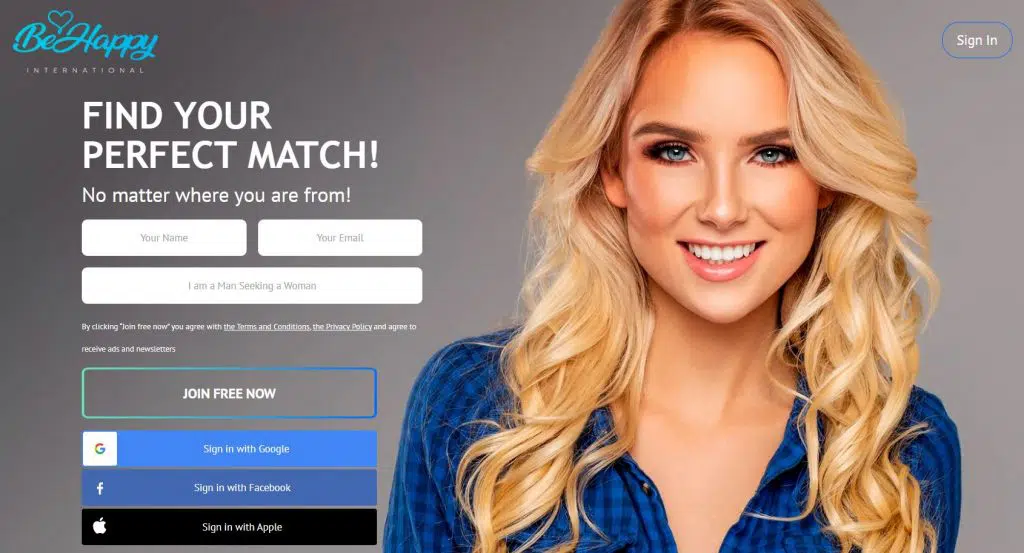 BeHappy2Day.com was created in 2004 with the sole intention to meet the dating needs of single men. 
Top Services From BeHappy2Day.com
You can easily download the BeHappy2Date.com app via the Google Play Store. Otherwise, you can use this international dating site on the browser of your PC or tablet.
Top services BeHappy2Day.com offers are:
You can sign up to BeHappy2Day.com for free and also get access to the site's news, dating advice, and view profiles.
If you want to access certain online dating services, you'll need to buy credits. You can buy 20 credits for US$14.99 or 1,000 credits for US$379. Here's some of the services and accompanying credits:
Usability and Profiles of BeHappy2Day.com
With a simple sign up process, the rest of BeHappy2Day.com is easy to use as well. Signup is accessible from the site's homepage, while the rest of the features and services can be found on your dashboard.
The profiles on BeHappy2Day.com are detailed. From each profile, you can see the person's birthday, their height, weight, marital status, country of origin, photos, vidoes, and more information about them.  
What We Like About This Service
I like the following about BeHappy2Day.com:
3.) Loveme.com - Best International Matchmaking Site
Loveme.com is a great international dating site if you are looking for a dating partner or perhaps even a wife. If you are a lady, you can also find your perfect Mr right on the site.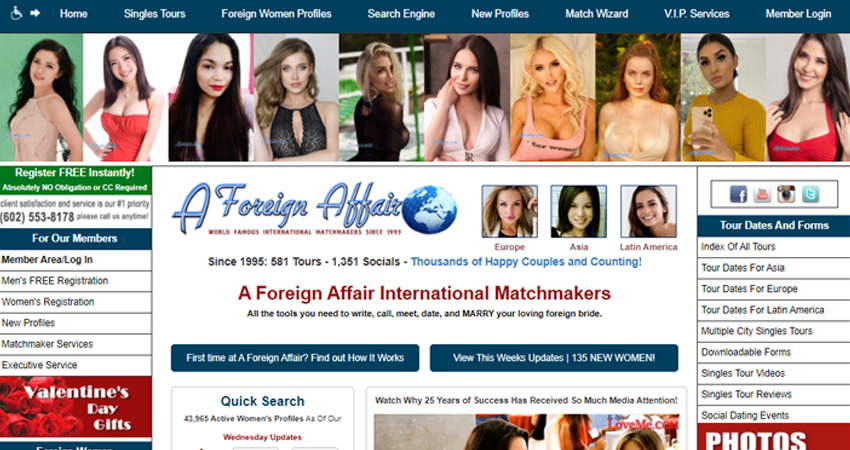 The company has more than 30 years of experience as a dating and love matchmaking agency. Loveme.com has 80,000+ monthly visitors and more than 1,000 female profiles. 
Learn more about Loveme.com:
Top Services From LoveMe.com
As with most international dating services, LoveMe.com can be downloaded from the Google Playstore but no app is available for iPhone fans. Sorry!
Top services from LoveMe.com include:
Signing up to LoveMe.com is free. With the Platinum membership, you unlock unlimited access to most of the top services (listed above) access to videos, and more.
To become a Platinum member, pay a one-off fee of US$95 and then a monthly fee of US$29.95.    
Usability and Profiles of LoveMe.com
The site seems pretty overwhelming at first glance, but it's easy to find where you can sign up for free. Thank goodness the signup process is easy, and the dating side of LoveMe.com is user-friendly.
The profile photos on LoveMe.com appear to be photoshopped a bit but you can still see each person's natural beauty shine through. Clicking on a photo takes you to the complete profile with more information. From there, you can add potential interests to your Hot List. 
What We Like About This Service
4.) ChristianFilipina.com - Best Site for Christian Asian Dating
Filling a very unique online dating niche, ChristianFilipina.com connects single Christian women from the Philippines with prospective partners. Most of these male site users are from the U.S. and success stories abound.
With over 1,100,000 users registered on the site, the chances of finding the perfect match is good, and the 1000,000 site visits per month show the success of this dating site.
Top Services From ChristianFilipina.com
With apps on the Google Play Store and App Store, ChristianFilipina.com can serve your dating needs on your desktop and phone. 
Top services from the international dating site are: 
ChristianFilipina.com Fees
The fees for ChristianFilipina.com is fairly high as dating sites go. This is perhaps due to the unique target market of the site: connecting single Christian men with single Christian women in the Philippines.
Gold or platinum membership can run up quite the bill at US$247 and US$597 respectively for a three-month membership package.
Usability and Profiles of ChristianFilipina.com
What is really great with ChristianFilipina.com is that the non-users can also contact and enjoy many of the additional features that are part of the paid packages. This makes for a better sense of community.
Ladies feel safe to upload their profiles since there's careful moderation of the site and chats to root out any predators or scammers. 
What We Like About This Service
I like this service because:
5.) InternationalCupid.com - Best Site for Dating beyond ANY Borders
Part of the network of over 30 international dating sites, InternationalCupid.com is owned by Cupid media. The site began in 2004 and  has a long track record of success stories that are available as testimonials on their site.
If you're looking for an international single to be your match, this is one of the best sites to consider using.
Learn more about InternationalCupid:
Top Services From InternationalCupid.com
Keeping with the times, InternationalCupid.com has an app that can be downloaded from GooglePlaystore. This makes for greater connectivity. Other services include:
InternationalCupid.com Fees
There are two membership types available: the gold and platinum memberships. Trial fees such as the gold membership can set you back as much as $29,98 per month, but taking out a quarterly or annual plan will reduce the cost substantially.
Usability and Profiles of InternationalCupid.com
To initiate contact between different users, be sure to hover the mouse cursor above the images of the potential singles. Action buttons will prompt whether you want to save a particular search, make contact, or report a member if you feel they have violated the site's rules of conduct.
InternationalCupid.com is very user friendly and appeals to a wide age range of users (from age 35-54 years), with a large majority of men frequently browsing for single women to talk to.
What We Like About This Service
With InternationalCupid.com, I like the:
Selecting Overseas Dating Sites: Our Tips
Society tends to imprint an image of finding love next door, but what if your soul mate is miles away?
That's why you should try online dating. The online dating scenario might seem like a difficult venture, but it gets easier with online dating sites.
Fortunately, there are hundreds of international dating sites, but you must be careful when picking one to join. Remember, as I had told you earlier, there are many dating sites, but only a few qualify to be labelled as the best.
A good dating site has an array of features such as appropriate communication channels, translation, chats, and video calls. If the site isn't free, they should at least offer their services at an affordable rate. Another important thing to be on the lookout for is the security features that keep scammers and bots away.
Therefore, before registering with any dating site, ensure you've exhausted all these points, thoroughly check, and ensure that the site is safe, reliable and transparent. This way, you'll have a smooth time as you find a life partner.
Are there FREE International Dating Sites and Apps
Yes, there are several free online dating sites. Many dating sites are free to register, and you can comfortably use the basic features.
However, it comes with significant limitations in your dating experience.
Most international dating sites are not entirely free to use since you have to pay for communication, translation, chats, and video calls.
Some of the free (international) dating sites worth considering include:
Bumble.

Facebook Dating.

Hinge.

Match.

OkCupid.

OurTime.

Plenty of Fish.

Tinder.
Despite these few limitations, you can still create a profile and meet new people. If you ever need to use the extra features, you can contact customer support and upgrade your account.
What is the Best International Dating Site?
Finding the best international dating site is easy – all you need is time and research. You should find a site that caters to your needs and desires. 
Remember, there are various dating sites, and each of them is meant to address specific needs. 
For example, there are dating sites for ethnic groups (arablounge.com), credit-based ones (behappy2day.com), for people with serious intentions (eHarmony.com) and foreign matchmaking ones (loveme.com).
Wanna find out how to meet an amazing foreign woman and have experience in International dating, but you have no idea how to start it. Keep calm, we are right here to help! ☝️ Ask Krystyna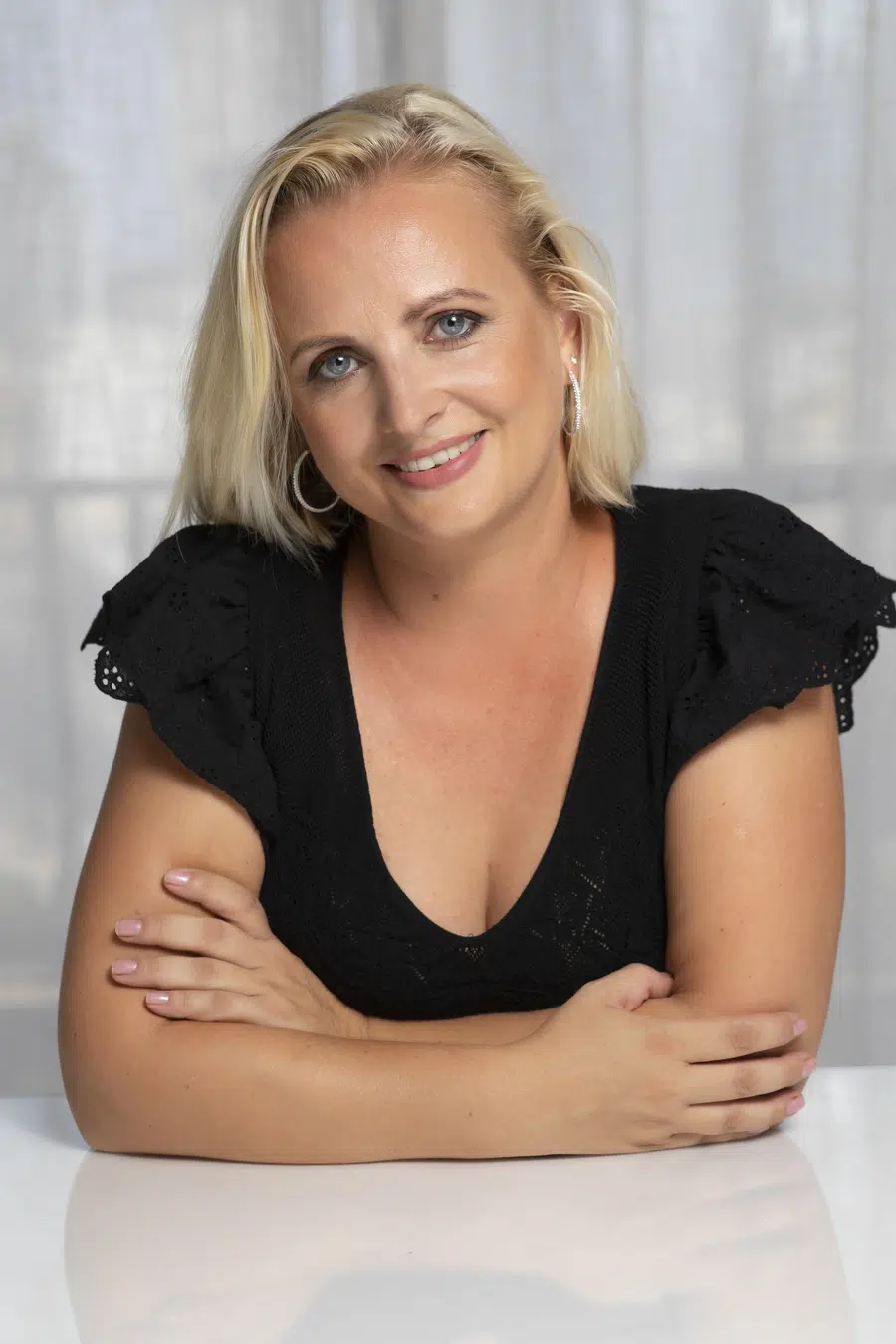 Krystyna is a blogger, coach and iDate speaker. She has been working in online romance and International dating industry since 2012 and is passionate about identifying the romance scam and giving dating tips and hacks. Join Krystyna for the dating service reviews and for finding ways to succeed with dating.
Krystyna focuses on International dating, which involves teaching men communication skills in a cross-cultural environment. She has been featured in many major publications including
DatingAdvice
,
Space Coast Daily
&
SWAGGER Magazine
.
Looking for more information? Feel free to get in touch to ask your questions or give feedback (see here:
Contact Krystyna
).