If you have been looking for love and it has been elusive for the longest time now, worry no more because I come bearing great news. International cupid is a dating website that has been around for a while. On the website, you can meet hot singles from all over the world looking for love.
Additionally, the international cupid has a diverse membership base. That means that this is a reputable dating site if you are looking for some cultural exposure. Lastly, their registration process is quick and easy. Anyone can sign up and enjoy the services.
What is InternationalCupid?
InternationalCupid is a dating website that comprises singles from all over the world. Their gender proportion is well balanced because they have an equal number of members from both genders. There are over 100,000 members from the USA, and they are all very active and vibrant on the app.
Cumulatively, there are over 1,000,000 users worldwide, and that is why I mentioned earlier that they have a large membership base. The majority of these members hail from the United States and some of the European nations.
Lastly, they have over 2500 members online every day, and you are guaranteed to find the love of your life.
Review of the signup process at InternationalCupid.com
The easy registration process takes credit for the massive number of members on the site. The process should take you just about 1-3 minutes, and you will be done. First, you will have to visit their website to begin the registration procedure.
You will then proceed to fill in your first name or user name in the space provided. You must then proceed to create a good password and give a valid email address. My advice to you would be to generate an alphanumeric password that is easy to remember.
The third part would be to select your gender and provide your age. After that, fill in your country and current city of residence. The last part would be to agree on the terms and conditions, and you are all set.
The other sign up option would be via Facebook; simply click on the `join with Facebook' tab found at the top of the page and link your account. You can then import some of your pictures to your profile and complete the process.
Who are the female members of the InternationalCupid dating site?
Female members on this website hail from all over the world; you will find hot singles from the United States and Europe. Additionally, there are also women from Latino countries, and you will be spoilt for choice.
Some women on the site are looking for love, while others are looking to have a great time. Therefore, if you are looking to have some fun and not get committed to any relationship, you will be sure to find a babe just for you.
Additionally, today may be your lucky day if you are looking to start something serious that will lead to marriage. Sign up and start your search.
Lastly, the female profiles on the site are well detailed. They contain a woman's name, age, and other information like hobbies. The women here are also very hot and attractive; you will not lack a match.
How exactly does InternationalCupid work?
InternationalCupid's website is user friendly. They have a simple interface that allows many people to interact easily. Additionally, after the signup process is complete, you will have to upload a recent picture of yourself.
Please ensure the picture is of high quality while uploading it. After getting on the site, you can start the matching process. The search algorithm is designed to help you find a person with similar traits as you. The algorithm also has filters that you can use to customize the search results.
You can set it to show people from your neighborhood or persons of a certain age bracket. Further, the search results will only be basic if you are new to the sight. You must upgrade your membership by paying a certain fee if you want detailed and more comprehensive search results.
You will find a discussion of the payment plans later in this post.
Are there any special features on InternationalCupid.com?
If you are a regular member who has not subscribed to any membership plan, you miss a lot. International cupid offers additional services to members on the gold or platinum plan. The packages give you access to services like an advanced search algorithm and better messaging services.
The website also has a unique feature for all members—the ability to see who was on your profile. On the site, you can be able to see who viewed and at what time. Additionally, you can see how long ago they were online, and you can decide whether to message them.
There is also another unique feature on the site, message translation. If your match is from a country that does not speak English, the website will offer a translator. However, this service is provided only to members of the platinum plan.
Does the dating site have a mobile application?
Yes, the dating site does have a mobile application. I downloaded the app to see if it was different from the website, and to my surprise, there was not much. The app has similar features as the website apart from the member search results.
They are displayed in a linear layout and seem to be relatively fewer than the website's results. However, on the app, you can see the number of successful matches, and from there, pick the one that best suits you.
Lastly, the application is not available on iOS, and this may ward off iPhone users. However, Android users can access the app from the play store and enjoy all the beautiful features.
Is InternationalСupid a good dating site?
In my opinion, international cupid is a great dating site. I have drawn this conclusion after a series of researches I conducted in the past. I visited many other dating sites and compared the services they offer and the quality.
In my opinion, quality makes a brand stand out, and international cupid has standards to serve the clients. Their customer care desk is accommodating and comes to your aid whenever you are in need. They make quick responses, thus saving you time.
They also have different security measures they use to curb cases of fraud and impersonation. As much as there are fake accounts on every dating site, this one has relatively fewer cases. Additionally, they have many positive reviews from happy clients and very few negative reviews.
Did you know?
1 in every 10 sex offenders use online dating sites to meet new people? Therefore, be cautious while using the internet.
Can you get scammed on InternationalCupid.com?
Unfortunately, yes, you can be scammed. Defrauding has been on the rise in these dating sites because of several reasons. First, most members are unaware that fake accounts exist. The people running these accounts are impersonators who are out to swindle your cash.
However, internationalcupid.com has various security protocols put in place to ensure the safety of all members. They do thorough verification profiles before approving them. That is not all; any member who is signing up is advised to exercise caution while communicating.
Don't provide any sensitive information about yourself to any person whom you just met. I would advise you first to get to know the person well before discussing any sensitive details.
Lastly, any member who notices suspicious activity on their profile is advised to report the incident to the customer care team immediately. They will act swiftly to rectify any problem.
How can I communicate on InternationalCupid.com without paying?
Communication is a crucial pillar to any successful relationship. On intenationalcupid.com, sending hearts is free. That means the recipient of the heart will be notified that you are interested in them.
Besides, you can also send a message; however, sending messages is only accessible by members on the premium plan. Regular members cannot send verbal or text messages.
Additionally, replying to messages is free, regardless of the membership plan. Therefore, the only communication you can make without paying is sending the heart.
Further, there is a chat room for members on the platinum plan. The chat room is a group chat that enables various members to interact. All members in the room can read any message sent to the chat room.
Lastly, once you are on the platinum plan, you gain access to well-advanced search filters. You can use this to customize the search results.
How much does IntenationalCupid.com cost in 2023?
In the gold package, they charge 29.98 USD per month. Also, they charge $59.99 for three months. That would translate to $20.00 per month during that period. Lastly, their annual charges are $119.98. That would translate to about $10.00 per month.
On to the platinum package, the charges are $34.99 per month and $69.98 for three months. Lastly, their annual costs are $149.99. If you calculate, that would mean $12.50 per month.
The charges are always subject to review if the administration deems them fit.
The platinum plan gives you access to a whole bunch of exciting features. You can view exotic female profiles that others cannot. You will also get a priority in the customer care service. Meaning they will process your requests faster.
Interesting to know?
51% of people on online dating sites are already in relationships. Further, 11% of them are married!
How reliable and serious is InternationalCupid?
InternationalCupid is very serious, and all their services are client-centered. The dating site is reliable and efficient because of the many features they have in place.
The customer care button on the site enables you to reach out and get your problem resolved. However, if possible, please attach a screenshot for easier identification of the problem.
Additionally, after you pay for a membership plan, your account will immediately reflect this status, and you can start enjoying the services. There is no delay in service delivery.
Wrapping up: What We Like & What We Don't Like
Internationalcupid has its perquisites, but also some cons are obvious. I did not like that you have to pay to establish any communication with a member. I also think they should add more features to the app.
Besides, I liked that their website is very safe, and hackers are kept at bay. Lastly, the vast client base ensures that you will find a suitable match.
Wanna find out how to meet an amazing foreign woman and have experience in International dating, but you have no idea how to start it. Keep calm, we are right here to help! ☝️ Ask Krystyna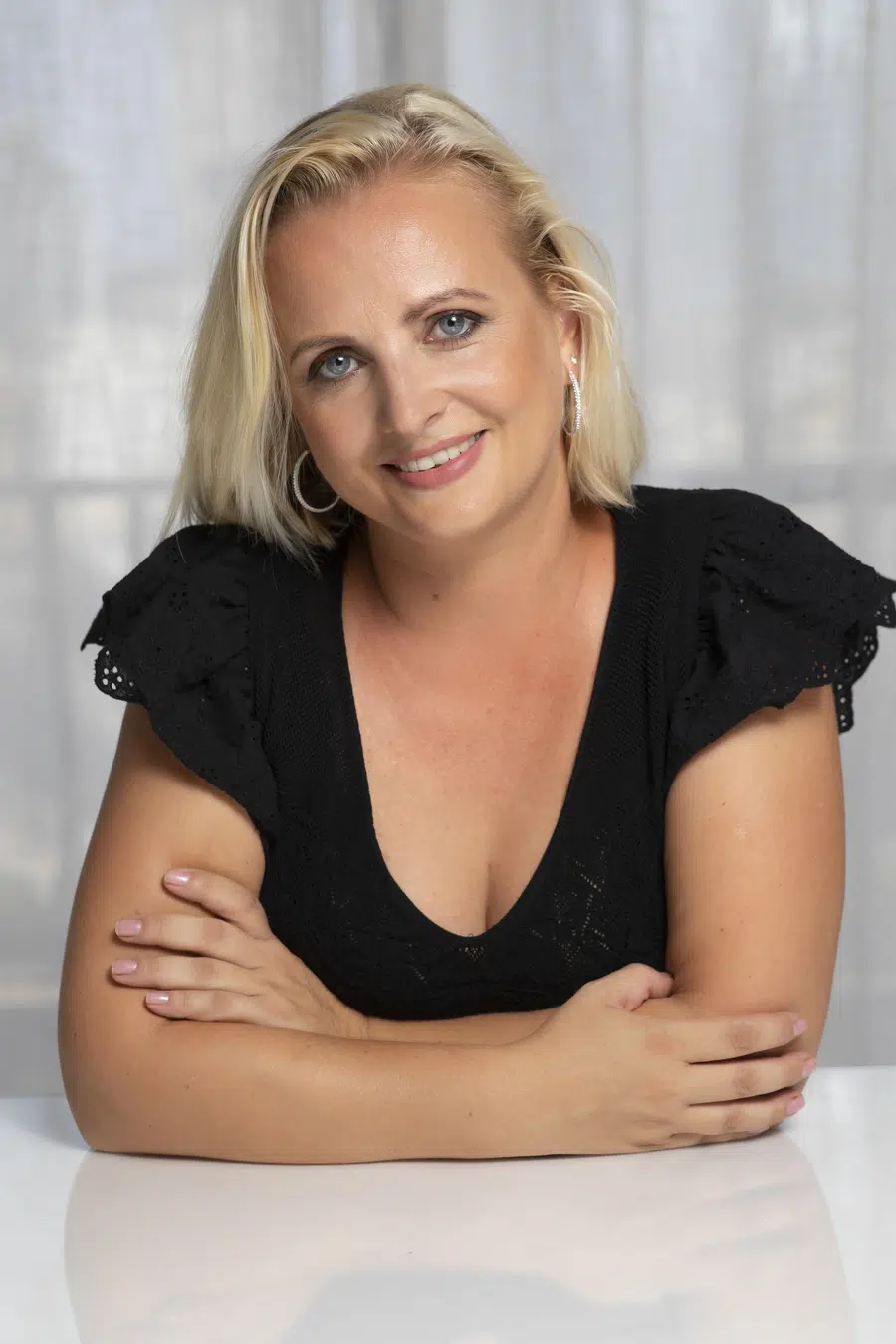 Krystyna is a blogger, coach and iDate speaker. She has been working in online romance and International dating industry since 2012 and is passionate about identifying the romance scam and giving dating tips and hacks. Join Krystyna for the dating service reviews and for finding ways to succeed with dating.
Krystyna focuses on International dating, which involves teaching men communication skills in a cross-cultural environment. She has been featured in many major publications including
DatingAdvice
,
Space Coast Daily
&
SWAGGER Magazine
.
Looking for more information? Feel free to get in touch to ask your questions or give feedback (see here:
Contact Krystyna
).