It isn't easy to find your interracial soulmate. It's not like you can just ask anyone out, because how do you know they won't be offended that someone from a different race wants to date them. (But these days, almost everyone has the same concern with all the various sexual and gender orientations). 
So I definitely get why you are looking at a dating app like InterracialMatch.com. After all, the singles on the site are looking for an interracial match, so you'll feel like you've finally found your tribe and you can be your authentic self. 
But considering all the thousands of Interracial dating sites and apps and the rise in romance scams, is InterracialMatch a legit option for you to find your true love? 
I reveal all in this comprehensive review of InteracialMatch.com. (If you are in a hurry, I recommend the site but read on to know why!)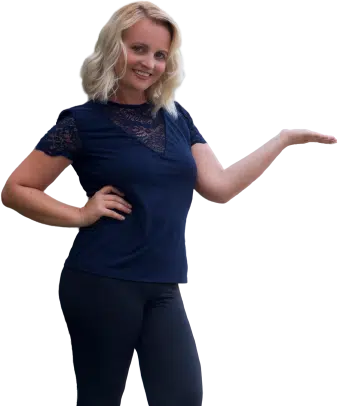 What Is Interracialmatch.com?
Interracialmatch.com considers themselves a "premium dating service" and the "original interracial dating site" that helps people from different ethnicities and cultures connect. The company also wants to help destigmatize interracial relationships, a lofty goal indeed!  
The dating service launched in 2001, so it's been in the matchmaking biz for more than two decades. 
The site also tries its best to connect you with the culture or ethnicity you are looking for in an ideal match. Once you've signed on and created your profile, the magic starts as InterracialMatch finds the best connection for you.
The site also has a dating blog to help you on your interracial dating journey. Plus, there's a section on interracial dating advice and dating satefy tips. 
If you don't just want a dating site you can only use on your PC, the good news is that Interracialmatch.com has apps for iOS and Android users on the App Store and the Google Play Store. Nice, right?   
How to Sign up on Interracialmatch.com?
Signing up to Interracialmatch.com is easy-peasy. 
Simply visit the homepage and the sign up form is there. You'll be asked to fill in: 
Then click the black button with white lettering that says "create an account." 
From there, you have to add your email address, consent to InterracialMatch's Service Agreement and Privacy Policy by clicking the box, click the "I'm not a robot" box to complete the reCAPTCHA, and click "continue." 
You'll need to verify your account, so head on over to your email box and get the code Interracialmatch.com has sent you. Enter it at the prompt. 
Now you need to complete your profile – upload a photo, write your profile headline and an introductory paragraph – highlight your hobbies and interests so you can find a love match who has things in common with you. 
InterracialMatch also encourages you to get your photo verified – this helps root out scammers and fake profiles on the site, making everyone's online dating experience on Interracialmatch.com much more pleasant. 
To verify your profile photo, upload your ID. Once your profile is verified, you'll get a "Photo Verified" icon on your profile that's visible to other members.       
How Does InterracialMatch Work Exactly?
Interracialmatch.com works pretty similar to other dating apps. 
Once you've created your profile, you can search and browse (using basic search filters), view profiles, and send winks. You can also comment on someone's profile and on their Moments. 
There's also a roulette-type of dating feature called Spark. You are shown a profile profile and some basic information about the person. You can "heart" the person or "pass" (X).  If you like the person and they like you, they'll be listed under "Matches" in your "My List" tab. 
If you want to be able to initiate messages, you need to be a Premium member. Once you've found a potential love match, visit their profile. Look at their photos and information; see if you have anything in common. 
You can message them by typing in the text box that appears under their photo gallery and click "send message." Or you can click on "not sure what to say" and some prompts will come up. 
You can also keep some photos in your Private Album and only share these with your soulmate.
Quality of Profiles on InterracialMatch
The profiles on Interracialmatch.com are quite detailed. Each profile contains a photo, headline, introductory paragraph, and other details like location, gender, and ethnicity. The preferences members filled in for their ideal soulmate are also shared. 
There's also a "More About Me" section that you can fill out (but you don't have to). Filling this section out, however, makes your profile more complete and it helps you attract the best love match for you.
A cool feature that profiles on InterracialMatch has is called Moments. These are similar to updates on Facebook that you can share, and then other members can see the update and comment on it. Your moments can also sometimes appear in someone else's news feed.   
Memberships and Costs on InterracialMatch
A few basic services on Interracialmatch.com are free. You can: 
If you want to reach out and connect with a potential love interest on InterracialMatch, you'll need to become a paying member. 
Interracialmatch.com only offers a Premium membership option. The cost for this membership is as follows: 
When you've joined Interracialmatch.com's Premium membership, you can: 
Once signed up, your membership renews automatically. If you want to pause or cancel your Premium membership, you need to go to your Account Settings and cancel it there.
If you don't want to pay for one month of Premium membership, there are a few ways you can score a bonus Premium membership: 
Click on the links on the FAQ page for more info.   
Customer Support Options on InterracialMatch
There are quite a few customer support options on Interracialmatch.com. When you go to the site, click in Contact Us in the footer (bottom of the web page). 
Here you'll see that you can contact InterracialMatch via: 
If you are a member, there's other contact options available to you. 
InterracialMatch Reviews on Trustpilot & Sitejabber
Let's see what Trustpilot and Sitejabber has to say about Interracialmatch.com. 
InterracialMatch has 26 reviews on Sitejabber with a 4-star rating, indicating most users are happy with Interracialmatch.com. 
Positive reviews of Interracialmatch.com mentions success stories, the coolness of the site, the quick response from the customer service team, and how nice it is to talk to like-minded people. 
Negative reviews of InterracialMatch mention scammers, how it's not ideal if you are "techy folk," and a confusing story about how someone met their love match but their password was exposed on their other Interracialmatch.com profile. 
So what's up on Trustpilot? 
Interracialmatch.com has 21 reviews on Trustpilot with an overall 2-star rating. 
Negative reviews of Interracialmatch.com mention fake messages and scammers. 
Positive reviews of InterracialMatch mention how the person met many interesting ladies, how the people seem real, and success stories.  
Our Verdict - Recommended
My final verdict on Interracialmatch.com? I recommend the site. 
Sure, the reviews on Trustpilot aren't favorable, and you probably get an average of "OK" or "good" if you combine Sitejabber's and Trustpilot's reviews of InterracialMatch, which is is a "go" in my books. 
No International dating site is perfect, and unfortunately, scammers try to be smart and get on these dating sites no matter what. That's why it's so important to only consider profiles that have a verified badge and to be on the lookout for funky business but still portray yourself as authentically you while focusing on forming real connections. 
Your true love is out there, and finding your match on an interracial dating site makes things easier since you'll be among people who are looking for an interracial relationship. 
So go on, test the waters, look out for sharks (aka scammers), and find that person that makes your heart beat faster. They are out there looking for you.   
Wanna find out how to meet an amazing foreign woman and have experience in International dating, but you have no idea how to start it. Keep calm, we are right here to help! ☝️ Ask Krystyna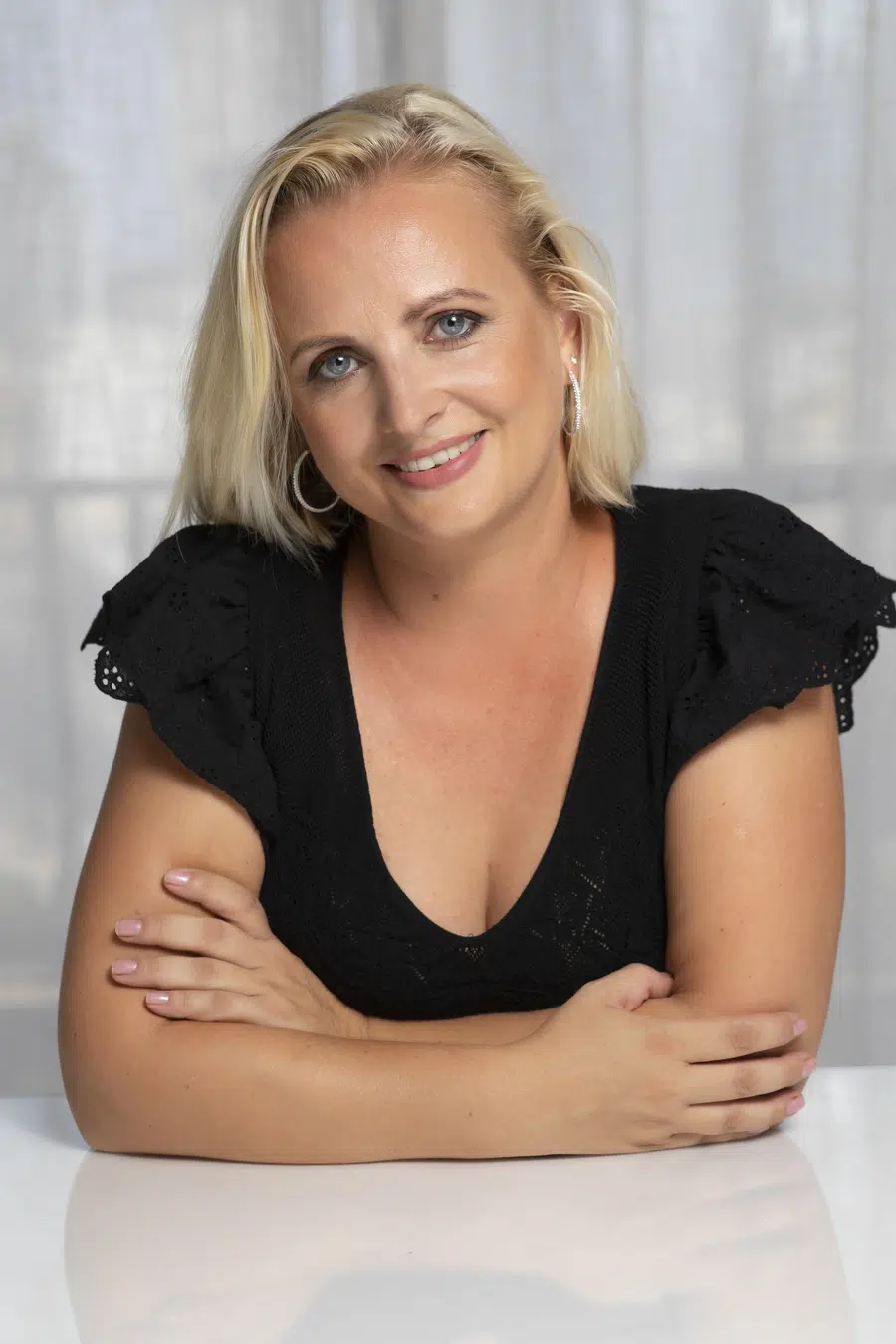 Krystyna is a blogger, coach and iDate speaker. She has been working in online romance and International dating industry since 2012 and is passionate about identifying the romance scam and giving dating tips and hacks. Join Krystyna for the dating service reviews and for finding ways to succeed with dating.
Krystyna focuses on International dating, which involves teaching men communication skills in a cross-cultural environment. She has been featured in many major publications including
DatingAdvice
,
Space Coast Daily
&
SWAGGER Magazine
.
Looking for more information? Feel free to get in touch to ask your questions or give feedback (see here:
Contact Krystyna
).