It is increasingly becoming easier to find love in this modern era, with the advent of technology and ease of movement within the world. Online dating is less difficult and more preferred than traditional dating, where you have to go out and search for a suitable partner.
IranianPersonals is our focus on this article and we will let you know about the elements concerning this online dating site. We will discuss the features of the site, pricing, security, user interface, customer support, value for money, its pros and cons.
Introduction to IranianPersonals.com
IranianPersonals is part of World Singles Networks and it is the largest platform online for singles with Iranian, Persian and Muslim backgrounds. It is an online dating site serving Persian and Muslim singles who need to find a match and link up with their soulmates.
Interesting to know: IranianPersonals became active at the end of 2001 and it is the largest active online dating website for a community of Iranian and Persian singles. It has helped thousands of Iranian and Persian singles meet their loved ones and has helped create many relationships, friendships, romance and marriages.
IranianPersonals is regarded as the dating site where Iranian singles will easily find that special someone. It is less of a hookup site where people only meet for casual intimacy and more of a site where members seek true love, which will lead to a solid relationship and eventually marriage.
Did you know?
IranianPersonals was ranked number 1 on a range of best Iranian dating sites and apps for Iranian and Muslim singles.
Features and services of IranianPersonals.com
Being able to meet, interact and make connections with other people is the main aim of online dating sites. Members ought to engage with each other to meet like-minded people and find their match. IranianPersonals has various features to make it convenient for its members to meet and interact.
There are standard search features with a free account in IranianPersonals. The features include filters that will allow you to narrow down your search for a match from a long list of members. Standard filters on IranianPersonals include location, age, ethnicity, religion and origin of the family. For more filters that will offer you a detailed search to get an exact fit of your type, you will have to upgrade to premium.
The full features of instant messaging at IranianPersonals is only limited to paying members. Your basic account only allows you to read and reply to a message that has been sent to you. You cannot start a conversation with other members on a free account.
For standard members of IranianPersonals, this feature is a way of showing interest to other members and letting them be aware of it. To like someone, you may head to their profile or go to the photo gallery section and click the heart icon. When someone likes you, a notification will be sent to you and when you like them, they will also receive a notification.
The dashboard is at the navigation panel and it lets you:
There is also a sliding feature that lets you view profiles of members consecutively. You will be able to swipe right if you like that profile and swipe left if you do not like what you see.
With this feature, you will be able to view all the activities that are associated with your profile, including:
Interesting to know
IranianPersonals site has day and night modes. The dark mode is default but you can change it at will.
IranianPersonals price – How Much Does IranianPersonals Cost?
There are three payment packages at IranianPersonals and for a full experience at the online dating site, you need to become a premium member. The payment packages include:
IranianPersonals is a bit expensive than most online dating websites catering to Iranian and Persian singles. With a paid account, you will no longer experience ads and you will have access to advanced search filters, full messaging features and your account will appear first on search results.
IranianPersonals allows you to easily and quickly sign up. You will also need to fill up most of the details when you register for easier match-making.
Is IranianPersonals.com a good dating site?
IranianPersonals is a good site for singles of Iranian descent. It is inclined towards connecting singles in need of relationships that could result in dating and possibly falling in love and getting married. For Iranian, Persian and Muslim singles living abroad, it is a good site to meet each other and find your match.
It is the most popular site among Iranians and the majority of its members are male. More than half of its members reside in the United States and have an Iranian background. It also caters to singles from different backgrounds who may join and connect with Iranian members.
What is the profile quality at IranianPersonals?
IranianPersonals profiles have comprehensive information, thanks to the registration process. When you sign up at IranianPersonals, you need to provide essential details about yourself before you can be free to find a connection with members of the site. Even with these measures in place, some members choose to keep their details private. Here is the profile quality overview.
IranianPersonals lets you visit your profile and update it to make matching you with other members easy. It is free to view the details of other people's profiles. The information provided during the sign-up process is all available to other members. That will allow them to know certain things about you, letting them decide if you are a fit for them.
Is it safe to use IranianPersonals.com?
The online dating site is legitimate and has been in operation for many years. There are security measures in place to keep data secure and ensure members of IranianPersonals feel safe. Our advice to You is to be careful of the information you share on dating sites and report any anomalies you notice.
There is a block option if you need to block a member from viewing your profile. Your profile will become unavailable to them and they will not be able to contact you anymore. If you encounter someone offensive or feel like an IranianPersonals member is harassing you, block them and address your concern to World Singles Network. Your private information like email address, date of birth and actual name is not accessible to any site member.
How easy is the site to use?
The design of the online dating site looks dated. The colour combinations are dull and unattractive. The site has a light and dark mode but that does not make it any better.
Despite all that, the site is easy to utilize and the information present on how to navigate the site is not difficult to understand. The navigation panel is detailed and allows you to access any part of the site easily. No non-essential sections and hyperlinks lead you to another website.
The user interface is direct and cannot pose any difficulties to most users. If you want to send messages to other members of IranianPersonals, you will have to pay for premium membership. You may also share your information easily with other members but if you want to remain anonymous, utilize the site's messaging feature.
Customer support options in our review
IranianPersonals being a part of World Singles Network, their headquarters are in Dana Point, California, United States of America. There are different numbers for the different countries IranianPersonals operates. You may get support in case you need anything clarified or done to improve your experience at the site.
You may send them an email or read through their frequently asked questions for a solution to your issue. IranianPersonals has a responsive customer care staff and they will ensure you enjoy your experience at their dating site.
How to sign up at IranianPersonals.com
Registering as a member of IranianPersonals is a fast and easy task. You only need to visit their website and on the homepage, you will see a small application window. You have to enter who you are and who you are looking for, your country of residence, the city and your date of birth. You will also be required to provide a valid email address, a username and a password.
Signing up on IranianPersonals is free. After agreeing to their terms and privacy policies, you will need to complete your profile. At this stage, every new member provides detailed information about themselves, helping the site find a good match for them.
The details include information like body type, eye colour, religious standings, political affiliations, whether you smoke and drink, languages you are familiar with, music taste and many more.
Is it worth paying for IranianPersonals?
IranianPersonals pricing is on the higher side but paying for it is worth it. Other sites offer better services and great usability than IranianPersonals. However, they do not have the influence that IranianPersonals has in the industry.
Paying for the site will allow you to message anyone you like instantly instead of waiting on them to reach out to you. You will also have higher chances of finding someone because your profile will appear first in searches.
Putting it together - what we like and don't like about IranianPersonals.com
IranianPersonals is a dating site catering to Iranian, Persian and Muslim singles together with other singles from different backgrounds. It is a dating site open to people who want to learn more about Iran and its culture. It is a great site to foster new relationships but it needs some improvements like changes in the user interface and pricing to be on the top level and stay competitive.
Wanna find out how to meet an amazing foreign woman and have experience in International dating, but you have no idea how to start it. Keep calm, we are right here to help! ☝️ Ask Krystyna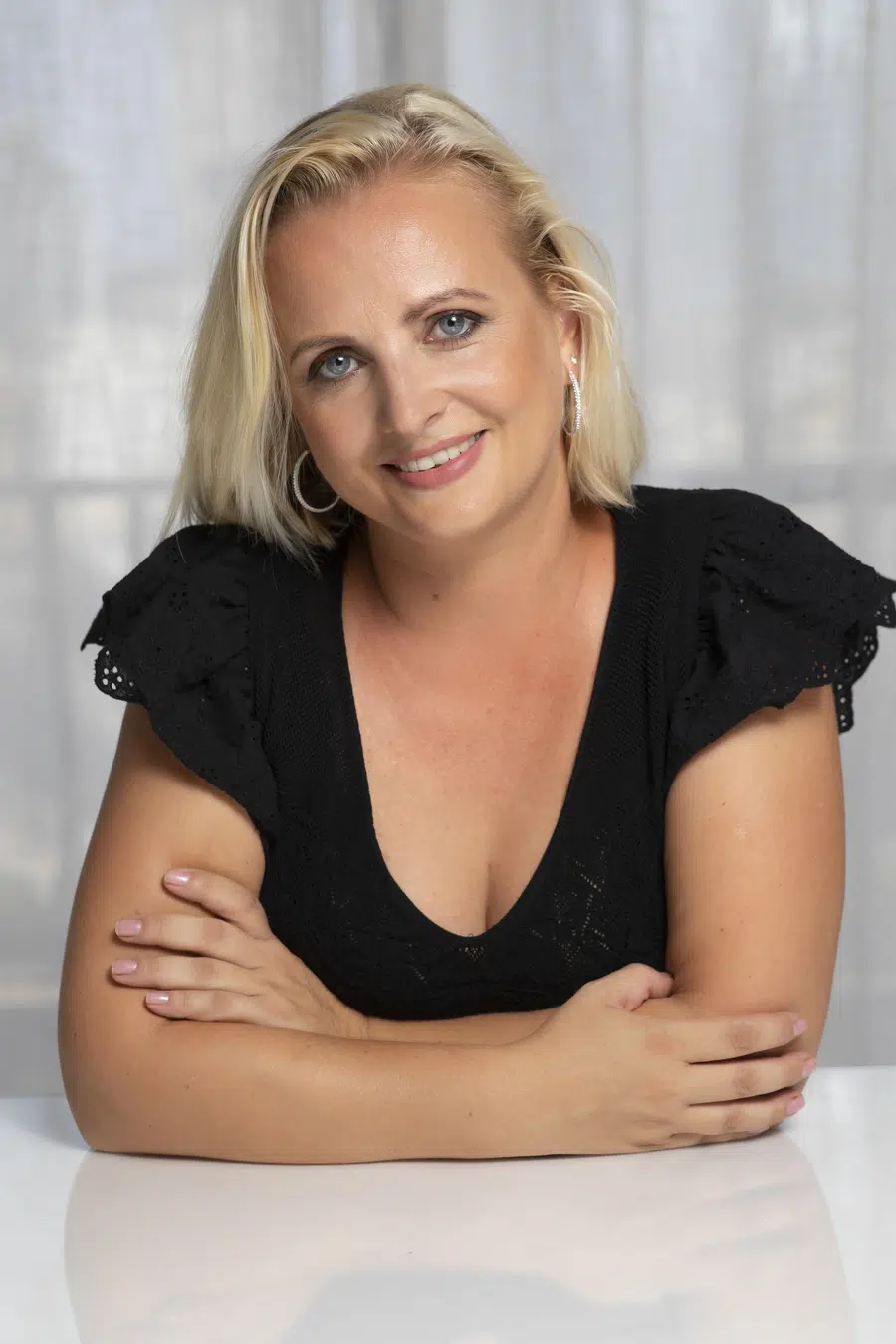 Krystyna is a blogger, coach and iDate speaker. She has been working in online romance and International dating industry since 2012 and is passionate about identifying the romance scam and giving dating tips and hacks. Join Krystyna for the dating service reviews and for finding ways to succeed with dating.
Krystyna focuses on International dating, which involves teaching men communication skills in a cross-cultural environment. She has been featured in many major publications including
DatingAdvice
,
Space Coast Daily
&
SWAGGER Magazine
.
Looking for more information? Feel free to get in touch to ask your questions or give feedback (see here:
Contact Krystyna
).