ItalianoSingles is an avenue for singles to find their perfect match. Our review determines whether this is a legit dating site and whether it has all the features that makes users enjoy seamless dating experience. Also, we examine whether there are safety protocols in place to protect the personal information of users.
This review allows singles to know what to expect from the dating site. Other questions the review answers include, how long has ItalianoSingles been there? Do users pay to use the platform? Are there fraud prevention measures in place? How does the site handle fake profiles?
Introduction to ItalianoSingles
A good dating site doesn't only have a community of singles but offers a trusted and reliable platform for the singles to interact. This is an area where Italian Singles score high points. The numerous success stories you find in the comment and testimonies is proof of that.
Italiano Singles is free for everyone including non-Italians. Once a member joins, they can use features like chats, virtual flirts, icebreakers, instant messaging, and ecards. Finding suitable partners is easy as long as the profile is elaborate. Besides, there are thousands of users on the platform.
Features and services of ItalianoSingles
Signing up on the dating site is free and easy to do. You can set up your ItalianoSingles account with your email address and use the created username for subsequent login.
The site has an informative profile that allows users to give more personal information to increase confidence and chances of finding a perfect match. Users can view detailed profiles of prospecting matches before they make up their mind on whether to chat or not. Users can add up to 20 photos to increase chances of potential matches responding to their winks or messages.
The dating site uses geographical location to connect you with Italian singles near you for a smooth dating experience and more convenient connection. Finding matches based on geographical location is easy and makes the process seamless. You can get a single near you like 10 miles if you are using a free-version.
In case, you relocate, just change your location to get new matches in that area.
Effective filter function
Finding your perfect match on Italiano singles is easier because of the intuitive search thanks to the filter functions. Users can create filters to get the right match based on age, gender, location, and distance. The site displays profiles of users matching your filtered search which you can begin your chat and settle on the right partner.
Although this feature is common in all dating sites, you will find the chat more responsive and completely free. The chat room is secure as Italiano Singles uses advanced security measures to protect users on the platform.
The moment the system finds matches based on your filtered search, you receive notification to save you time and ensure you start interacting with potential partners quickly. The message comes to your inbox and also in the form of reminders to ensure you don't miss the opportunity.
Users can hide certain information about themselves if they wish like phone number, home address, work place, age etc. You can avail the information to your perfect match later when you are sure he or she is the one to ensure honesty and confidence in your dating.
Interesting to know
The user support responds to all queries promptly and are available round the clock for assistance. Any abuse can be reported for swift action. Identity verification in place keeps everyone safe. Users are vetted to eliminate fake profiles.
The like feature allows users to let potential matches know of their interest and possible start a conversation. Likes helps create sparks that lead to a meaningful connection. Also, the site lets you see the people who have liked your profile and choose to like or wink them back to start a conversation.
Users can block people who are being bothersome in the community and interact with matches they permit. Users have access to dating resources like reading materials to enhance their safety on the platform and tackle emerging threats from frauds.
The platform uses high level encryption to keep away frauds and toxic people. The aim is to help users find genuine love for a long-lasting relationship.
ItalianoSingles price – How Much Does ItalianoSingles Cost?
To enjoy more personalized features and perks that the free membership doesn't offer, users can upgrade. Upgrading to platinum membership grants access to more perks and costs money in terms of subscriptions. However, it's the choice of the new member to pick a suitable membership subscription.
Platinum members are guaranteed that all recipients will read the message because platinum members are trusted. If there is no response, it means the user is not active online, busy, uninterested, or has found someone.
Subscriptions are renewed automatically unless you cancel the membership or cancel your autorenewal from the account page on the settings.
Is ItalianoSingles.com a good dating site?
Users meet genuine singles looking for romantic relationship and there are numerous success stories to prove successful connections. The sites verifies user identities to eliminate fake profiles. The scrutiny keeps scammers away and the platform a safe hookup avenue for singles looking for genuine love.
ItalianoSingles focuses on ensuring users establish genuine hookups with real singles. This is a great dating site for people who love diversity. It provides thousands of singles for a quality online dating connection.
Most importantly, the site is functional, easy to access and gives users hassle-free experience. Chats and messaging platforms are simple with a neat design allowing users to enjoy engaging conversations. The sufficient features and tools allows users to express themselves and learn more about potential matches.
What is the profile quality at ItalianoSingles?
The dating site has a user-friendly interface with a simple profile design. The profile information that users give are simple and common things like body height, religion, age, location, etc. The profile information allow users to find a match that checks all their boxes. The interface is great giving it a high overall score. Users can easily upload actual photos to create quality profiles.
The profile features are more focused and help users find their perfect match whether Italian or non-Italian singles. The informative profile has all the good stuff like messaging, chat and like capability that helps uses connect quickly. The elaborate profile boosts the chances of users getting the right matches. Most importantly, fake profiles are weeded out immediately and blocked from the site.
Is it safe to use ItalianoSingles.com?
The site uses high-level encryption, which means all correspondence between users happen through a double-blind system. This guarantees true protection of the user identity and data unless the individual users choose to make them known. In the profile setup, information like phone number, place of work, home address, email address, last name, and other identifying information are not there for safety.
The logic is to allow users to gain confidence and trust before giving out this information. Exercising caution is safety. The platform advises users to only reveal their phone numbers once they are sure they can trust the matching partner.
The site has high level data protection protocols to secure users personal information and ensure secure chats, and messaging. Credit card billing is kept confidential and the billing statement doesn't show the dating site.
These are some random facts that you won't believe are true:
Italians are expressive and romantic, which explains why places like Fontana Del Vino (free wine) exist. It's a perfect spot for a first date for singles close to Abruzzo region. It's interesting to know that Italians are loving and friendly people and they gave the world Valentine's day - a celebration of love.
How easy is the site to use?
The site has a great user interface that makes the search for a partner easier. Users can easily browse through the thousands of photos to find their match and send a wink to start the conversation.
Chat features and instant messaging are effective and easy to use. Plus, there are many active users every minute of the day.
Customer support options in our review
ItalianoSingles has a robust and interactive customer support like most top-notch dating sites. Chat and email are options available to communicate with customer support. The role of customer support is to make users safe.
Customer support staff respond promptly to queries and questions. They handle various issues including abuse concerns which are strictly forbidden on the site.
How to sign up at ItalianoSingles.com
First, go to your browser and type Italiano Singles on the search then press enter button to start the search.
You can upload your photos to increase your chances of finding a match. Browse the thousands of online singles for the right match and wink them to start your dating experience. Welcome to online dating, feel free to interact with other users and learn.
Did you know?
Italians are mostly Catholics which means your perfect match will want a church marriage ceremony. At least, users meet matches who believe in the sanctity of marriage and honest family relationships, a common thing among Italians.
Is it worth paying for ItalianoSingles?
The dating site has plenty of perks, especially when you have a platinum membership. For instance, your messages get a response and you receive prompt notifications when your potential suitor is online. This drastically increases your chances of kicking off your dating experience.
ItalianSingles dating site welcomes all people of all backgrounds. Users get dating advice on how to handle first meetings. Plus, members get tips on creating catch profiles that will earn them instant likes and chat requests.
Putting it together - what we like and don't like about ItalianoSingles.com
ItalianoSingles.com is not a scam and has many dating success stories. You can read the testimonials online from users who benefited from the platform. The site has user-friendly features and privacy settings that protect personal information while ensuring users have uninterrupted and safe space to interact.
The growing user base is promising for Italian singles looking for love. Most importantly, the site is open to other singles. Chat and instant message feature is fast and reliable. However, the gender imbalance makes men more likely to find a match than women. Hopefully, the imbalance will resolve itself with new users signing up. Platinum membership is expensive but good considering the perks.
Wanna find out how to meet an amazing foreign woman and have experience in International dating, but you have no idea how to start it. Keep calm, we are right here to help! ☝️ Ask Krystyna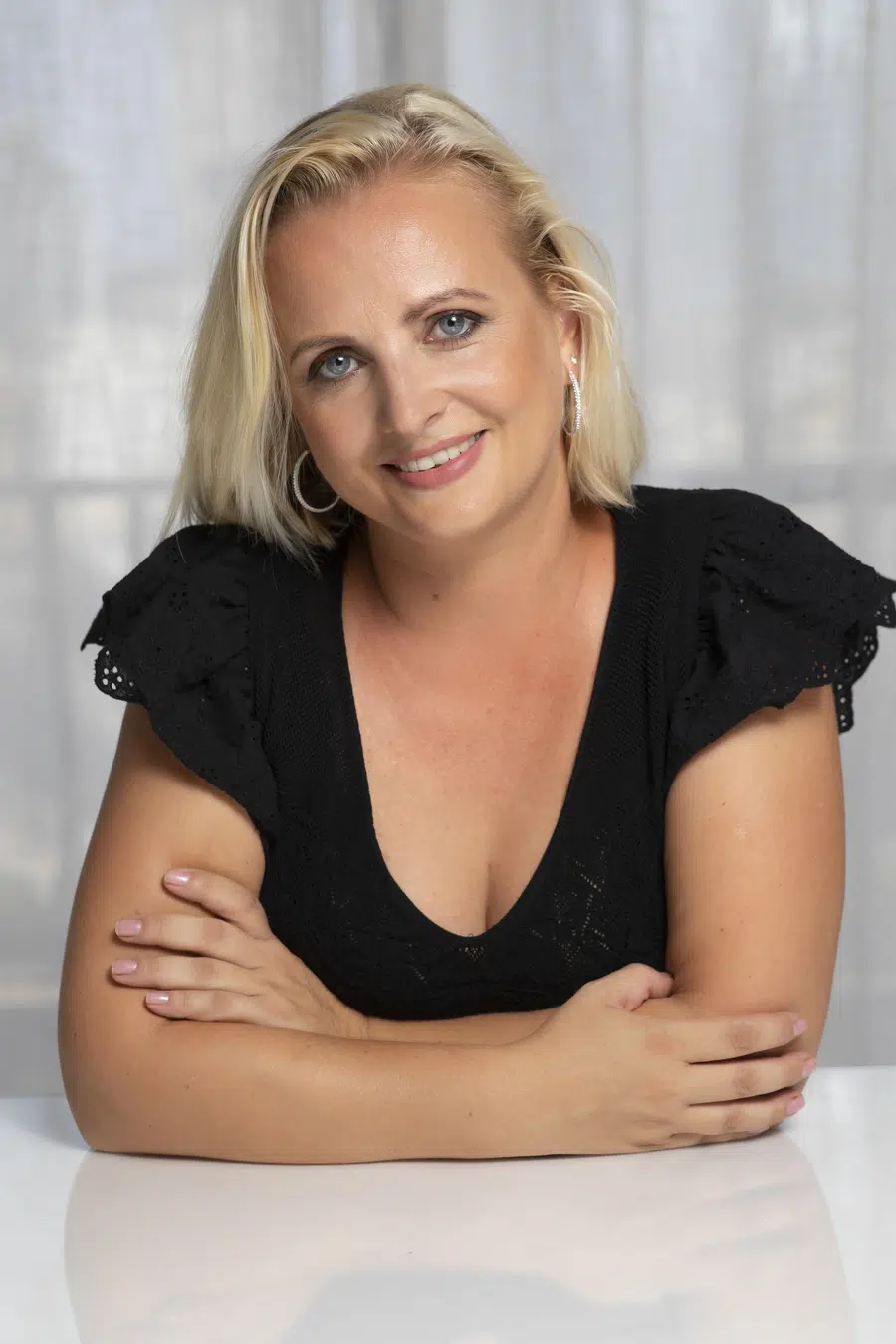 Krystyna is a blogger, coach and iDate speaker. She has been working in online romance and International dating industry since 2012 and is passionate about identifying the romance scam and giving dating tips and hacks. Join Krystyna for the dating service reviews and for finding ways to succeed with dating.
Krystyna focuses on International dating, which involves teaching men communication skills in a cross-cultural environment. She has been featured in many major publications including
DatingAdvice
,
Space Coast Daily
&
SWAGGER Magazine
.
Looking for more information? Feel free to get in touch to ask your questions or give feedback (see here:
Contact Krystyna
).