Love is a beautiful thing of nature, and each one of us deserves to be loved. However, not everyone is always lucky to have a partner who loves and supports them in every situation. If you have ever been this unlucky, then today might be your lucky day.
I come bearing great news. Japan Cupid is a great dating site that caters to the Japanese market. The people in Japan can find their soulmates on the site and proceed to be happy ever after.
That is not all: the site also welcomes non-Japanese singles, and generally, anyone else can join.
Japancupid is a dating site owned by Cupid Media. It is one of their 35 dating sites renowned the world over because of its superb dating services. As earlier mentioned, it is a dating site meant for the Japanese market. However, any other person can quickly sign up and enjoy the site.
The site has standard and premium membership plans. However, if you want to enjoy more features and access better services, subscribe to the gold and platinum membership plans.
Review of the sign-up process at JapanCupid.com
Here comes the fun part, the sign-up process. Signing up is quick and easy, even for a person who has never used a dating app before. The process is free of charge.
Upon visiting the site, you will be required to provide your first name and a valid email address. You will then be required to state whether you are a male or female. After that, the website will prompt you to input your age so that you can complete the sign-up process.
Lastly, state your current area of residence, after which the next section will require you to agree to the terms and conditions, and you are all done.
The second phase of the sign-up process will be uploading a recent picture of yourself.
There is, however, an alternative way of signing up. Simply link your profile to your Facebook account. There is a tablet on the sign-up page that reads `join via Facebook.' Click on this tab and connect your accounts.
Who are the female members on JapanCupid?
After doing some research, I came to find out that most females on this site are from Asia, especially people from Japan. Additionally, the website has well over 700,000 members signed up, but most of the members are men.
To put the numbers into perspective, 88% of the members are men while just about 12% are women. Sadly enough, the ratio stands at 7:1.
However, do not let the grim news turn you off. The female members on the site are lovely, and you might be lucky enough to get yourself a woman. Additionally, if you are a western man, you are at an advantage.
That is because most Asian women are drawn to western men because of their charm and mannerisms. They are also attracted to these men because western nations offer better livelihoods than Asian countries.
Lastly, in terms of age, most female members are between 25-34 and are followed closely by those in the 45-54 age bracket.
How exactly does JapanCupid Work?
It is pretty easy to understand precisely how JapanCupid works. Well, first off, after completing the sign-up process, they ask you to upload a picture of yourself. That will be your profile picture, and people who visit your account will see it.
After you are signed in, you can perform a simple search process that will enable you to find a potential match.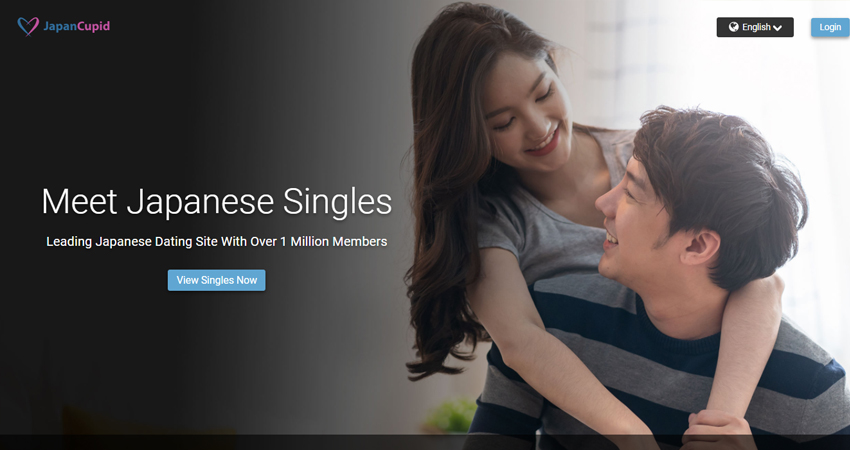 The search algorithm considers the information you put on your profile and tries to match you with someone of a similar personality as you. The best thing about Japancupid is that their faces are well organized and pretty detailed.
On the profile, you can see a person's occupation and income. Additionally, you can be able to see their area of residence.
The search algorithm has filters that you can use to customize the search results. You can use it to find people of a certain age bracket or women living in an area of your choosing.
Lastly, you can change the information on your profile at any time, depending on the changes happening in your life.
Are there any particular features on the site?
Yes. There are special features on JapanCupid that you will love. The first unique feature is the ability to filter messages. Here, you will be able to select the type of notifications you want to be receiving.
That will save you the hassle of having to read unwanted messages in your inbox. A filtered messages folder will store all the news you do not want to be receiving.
The second feature is the Cupid Tag. You can add words to your profile on this feature that you feel other people on the site would use to describe you.
I found this feature quite useful because any member can search for a word that is tagged on your profile, and you will pop up in their search results.
Does the site have an app?
Yes. JapanCupid has a mobile application that you can download for free from the play store. However, it is only available to persons above the age of 18 years. Additionally, I downloaded the app myself and decided to try it out.
I found out that the features on the website are identical to the ones on the app. However, the app is more responsive and has higher speeds in comparison with the website.
Besides, the app is only available for android users. The device has to have an android version 5.0 and above for the application to be compatible.
There is a downside though, the application is only available to android users, and iOS users can not access it. However, their software development team is working on a solution that will remedy this.
Is JapanCupid.com a good dating site?
I would say yes. It is a good dating site. That is because of many reasons I will highlight below.
The first thing is that the website is straightforward. That is a good thing because anyone who has basic computer literacy can sign up and enjoy the site.
The second thing would be the easy sign-up process. Unlike other sites, JapanCupid does not have a complicated verification process, and you can very easily and quickly sign up.
Additionally, I found the filtered messages folder to be quite useful. You will not have to read messages from stalkers or people you are not interested in. you will only have to read and reply to people you like.
Lastly, the downside may be the gender distribution ratio. As of now, the ratio stands at 7:1. That is discouraging for many men because the chances of finding a girl are minimal. Many men who do not like some competition will not sign up.
Can you be scammed on JapanCupid?
As with any other dating site, the possibility of being scammed is always present. The administration at JapanCupid always tries its best to reduce such cases of defrauding and impersonation.
The impersonation cases have risen over the past decade because many people turn to the online space to find love and companionship. That has triggered many con artists to take to these platforms and take advantage of unsuspecting people. However, it falls upon you to maintain caution at all times.
I have read some reviews by clients who have used this site, and many have been scammed by people they thought are trustworthy. It falls upon you to know what people to trust and which ones to put off.
Additionally, in my experience reviewing dating apps, I have realized that you should not provide anyone with sensitive information after you just met on a dating site. Make sure you completely trust a person to avoid any unwanted incidents from occurring.
My advice:
to any man reading this would be to up your game and take the bulls by the horns. You will find that the struggle will well be worth it when you see the woman of your dreams.
How can I communicate without paying?
As mentioned earlier, JapanCupid has many features, and most of these are not accessible if you are not a premium member. If you are a standard member, you can only send a heart to another person to show interest in the person.
Additionally, you can add any member to your list of favorite contacts. That will enable you to access their profile quickly and with ease. You can also comment on another person's picture. They will see the comment, and you can start a conversation that way.
However, if you want the real deal, subscribe to the premium membership plans. That will give you access to many messaging features. You can message a person directly, and you can spark a relationship.
Besides, a chat room is available to premium members. You can join this room and get to chat with other like-minded individuals on the site.
How much does JapanCupid.com Cost in 2023?
Signing up is free, on this website. However, many other services will require your subscription. Once you are on the gold or platinum plans, you will enjoy many more features to optimize your site experience.
Gold membership: 
costs $29.98 per month and $59.99 for a period not exceeding three months. Their annual charges for this plan is $119.98.
The platinum plan 
is more costly but will give you access to many features. The monthly cost is $34.99 and $69.98 for three months. The annual charge is $149.99.
They accept various payment options like PayPal, credit cards, and Paysafecard.
80% of all people who date online know someone who has found love on the internet. That fact serves as an inspiration to them.
How reliable and serious is JapanCupid?
I enjoyed my experience on the site. That is because the website is secured with an SSL certificate, and I was at ease knowing my data is kept safe.
Additionally, the application and website are very reliable in terms of high speeds. As compared to other sites, which are slow, and one would tire just by waiting for them to load.
Their customer care team is also on stand-by anytime you need them. There is a chat button on the site and app that enables you to start a conversation. You only need to provide a detailed description of your problem, and they will do the rest.
Did you know?
9% of all online daters have been registered on more than three dating websites?
Putting it together: What We Like & What We Don't Like
To wrap up the review, I must say that I liked their mobile application. It is very colorful and has a user-friendly interface. I also found the charges to be standard and not ballooned like other dating sites I've seen.
However, I did not like their gender ratio because there are more men than women. Regardless of the dislike, I would recommend JapanCupid to anyone looking for love. It is a great website to find companionship and more.
Wanna find out how to meet an amazing foreign woman and have experience in International dating, but you have no idea how to start it. Keep calm, we are right here to help! ☝️ Ask Krystyna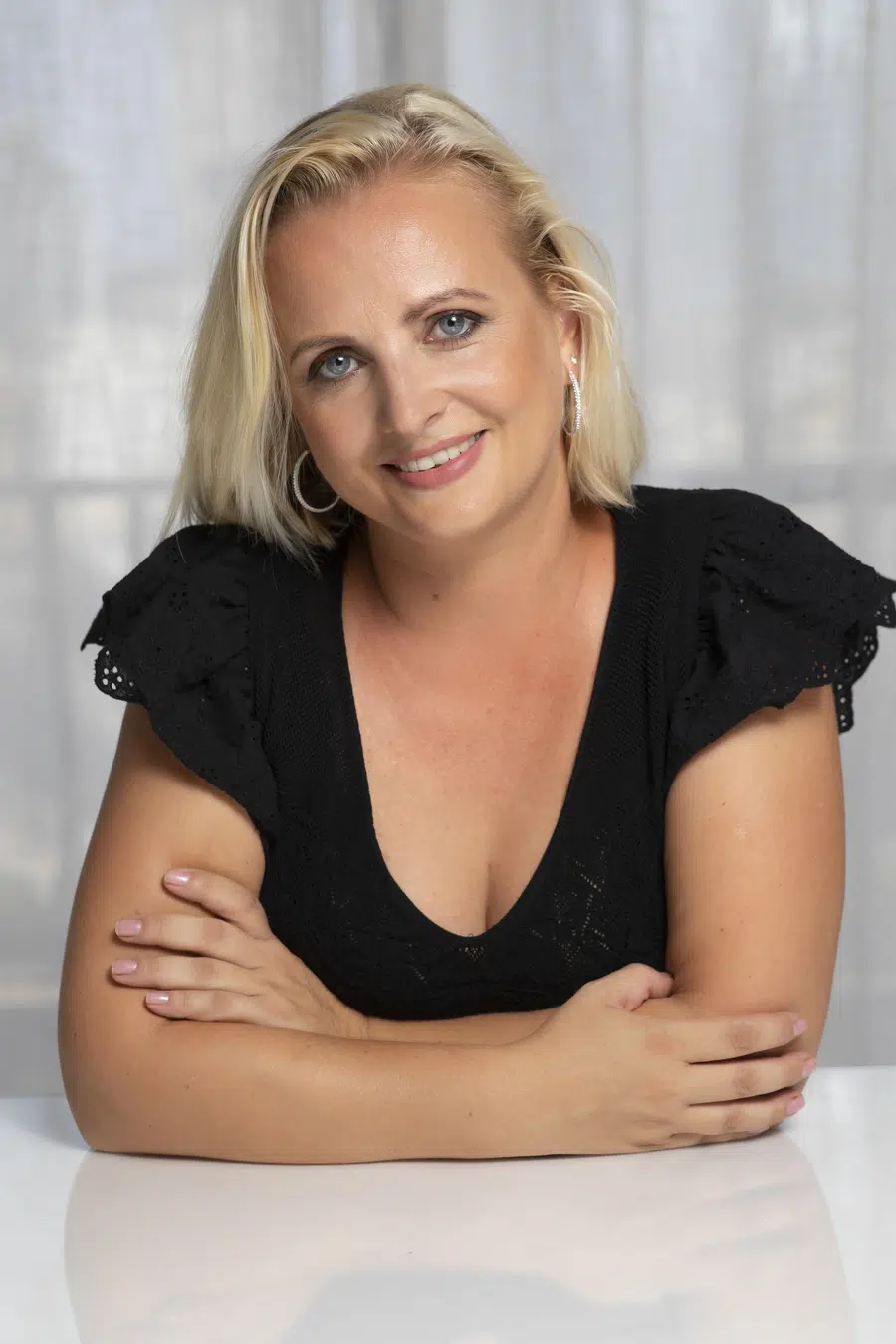 Krystyna is a blogger, coach and iDate speaker. She has been working in online romance and International dating industry since 2012 and is passionate about identifying the romance scam and giving dating tips and hacks. Join Krystyna for the dating service reviews and for finding ways to succeed with dating.
Krystyna focuses on International dating, which involves teaching men communication skills in a cross-cultural environment. She has been featured in many major publications including
DatingAdvice
,
Space Coast Daily
&
SWAGGER Magazine
.
Looking for more information? Feel free to get in touch to ask your questions or give feedback (see here:
Contact Krystyna
).