Has an International dating site ever left you feeling that you want to jump for love? You have to admit, if a dating site can do that, it must be a pretty good one.
However, between all the Ukrainian dating sites that exist, there are good ones, and there are ones that you should rather avoid, and that's why it's crucial to read in-depth and objective reviews that'll help you make good dating site choices.
Today, we're looking at Jump4Love (j4l.com), a dating site that appears legit and offers services you won't find on every dating site like Romantic Tours to Ukraine, where you get a chance to meet your potential partner or wife.
The only way to find out is to take a closer look. Join me as we look at all the essential components a site like Jump4Love (j4l.com) needs to be a legitimate dating site.
Jump4Love (j4l.com) Review: The Company
When looking at the legal terms and conditions on the site, it appears that Jump4Love (j4l.com) is an independent company as it is portrayed as Jump4Love Inc. Limited.
There is also another company mentioned on the site when visiting the support page, which is J-Profit Operations Limited.
Even though the site focuses on women from countries like Ukraine, the company's headquarters is in Haslemere, which is in Surrey, England. J-Profit Operations Limited is located in Cyprus.
This operator is BLACKLISTED. We conducted this review to see what they're all about and what they offer. Keep in mind this site review is purely informative. We recommend you use the below brands instead, for a safer experience.
The signup process at Jump4Love (j4l.com)
To sign up, you either provide either your name, email, and password, or you can sign in using your Google account.
Whichever way, the site requests that you verify your email. To my surprise, I could just skip that step and still access my newly-created (and empty) profile that was waiting for me with letters from several profiles already.
It doesn't seem like the moderators of this dating site take verification very seriously, which is a red flag for those of us who are genuinely looking for a real partner.
Services offered at Jump4Love (j4l.com)
Jump4Love (j4l.com) offers all the standard dating services you would expect (Live Video Chat, Video Clips, Messaging, Presentation Letters, Gifts Delivery), with an added extra — Romantic Tours.
Can you imagine a romantic tour being free?
I can't, so let's take a look at which services you can use without paying and which will require you to reach into your pocket.
Can I try Jump4Love (j4l.com) for free? Not Really
I don't know if "try" is the correct word. There are not really enough free options on the site for you to get an idea of what it's like and what the women are like. All you can do for free is view profiles and read any mail sent your way.
No replying, though — that's only for paying customers.
Jump4Love (j4l.com) Costs: Get Ready To Pay
Everything else on the site is priced. Jump4Love (j4l.com) is proud to tell existing and potential customers that they are not trying to trap you with a subscription service, but let's see how much using their services "no strings attached" is going to cost you:
Is it just me, or are there quite a lot of bundle options?
Now, after you've purchased credits, there are a few things you can do with them, and bear in mind that each will cost you!
It's going to be pretty pricey if you're set on getting to know someone, especially if you intend to marry them!
Credits are very expensive and, even though there is no subscription service, customers pay way too much for the services offered.
You'll end up spending a fortune getting to know someone that may not be compatible in the end.
Is Jump4Love (j4l.com) easy to use? Yes, it's as easy as spending money.
One of the few good things about  Jump4Love (j4l.com) is that the site is user-friendly, and everything is explained and easy to understand.
Joining a dating site or app is an excellent way to dive into the dating scene. That said, you should offer the best and most authentic version of yourself to boost your odds and find a match.
The only service  Jump4Love (j4l.com) does not provide too much information about is the Romantic Tours.
If you want to get more information regarding this, you need to fill in a contact form, and they will send you details.
Review of the female profiles at Jump4Love (j4l.com)
The pictures in the ladies' profiles all look very professional, and the lighting and touching up of the pictures are all done using similar techniques, making it look like a photoshoot spread.
There are a few "selfies" and "homemade" photos here. The profiles contain comprehensive content about each lady, including their physical traits, country of residence, religion, education, and English level, as well as a short bio.
Many of the profiles have a live streaming option while others only have video chat, and there is also a gift option and chat and sending letters.
There's something fishy about the photographs, and the number of "normal-looking" photos between all the adult film-star types is quite scarce.
It makes me question whether every profile on this site is a genuine one, especially since my faceless, informationless profile has now received a record of 55 messages.
Jump4Love User Experience: Mediocre Ratings
SiteJabber is usually the Rock of Gibraltar in terms of reviews for these dating sites. However,  Jump4Love (j4l.com) only received a bland 3.3 on SiteJabber, with only 41.2% positive reviews within the past 12 months.
Trustpilot provides a more brutal rating as usual and leaves Jump4Love.com to deal with a scathing rating of 2.9 stars.
There are several reviews about women prolonging communication with no real intention of having a relationship or actually meeting the customer, which is a huge warning sign.
Contact Options at Jump4Love (j4l.com)
The bright green "Live Support" icon at the right-hand side of the screen turns out to be a contact form with no live chat option available.
So, if you thought it was possible to contact a support consultant live, Jump4Love has misled you. Misleading customers is a very bad sign for a business that wants to make an honest income.
Our Verdict: Don't Jump Too Quick
Unfortunately, this site is only focused on appearances and not on providing quality services for its customers. Jump4Love (j4l.com) has too many potholes you need to look out for if you choose this road to happiness and love.
For one, the number of profiles that contacted me only minutes after I signed onto the site is very suspicious as I had no picture or any other information on my profile. The pictures look more fake, the credits are costly, and the site does not get good ratings from customers.
These are legitimate reasons to move on and look for a platform that will make your dreams come true.
Alternatives to Jump4Love (j4l.com)
If you're still looking for a Ukrainian woman for dating and marriage, why not try out one of these options:
Loveme.com (A Foreign Affair)
Loveme.com (A Foreign Affair) has a massive number of users, totaling over 416,000. Additionally, an average of 1600 new members sign up daily.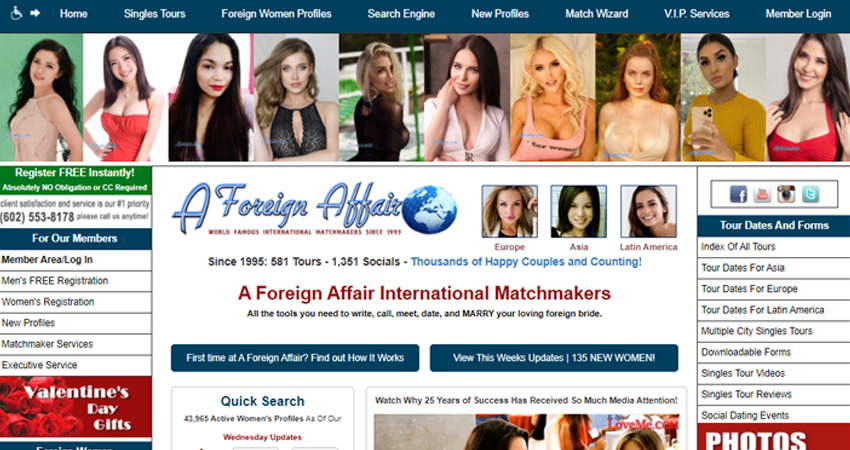 Loveme.com members are typically between 19 and 35 years old, and a great thing about the platform is that the site's search function is very user-friendly.
The Platinum membership is most popular among members, and the activation fee for a Platinum membership is $95.00.
After activation, the Platinum membership fee is $29.95, and you get lots of discounts and incentives. Loveme.com is considered a trusted option for those looking for online love.
Learn more about Loveme.com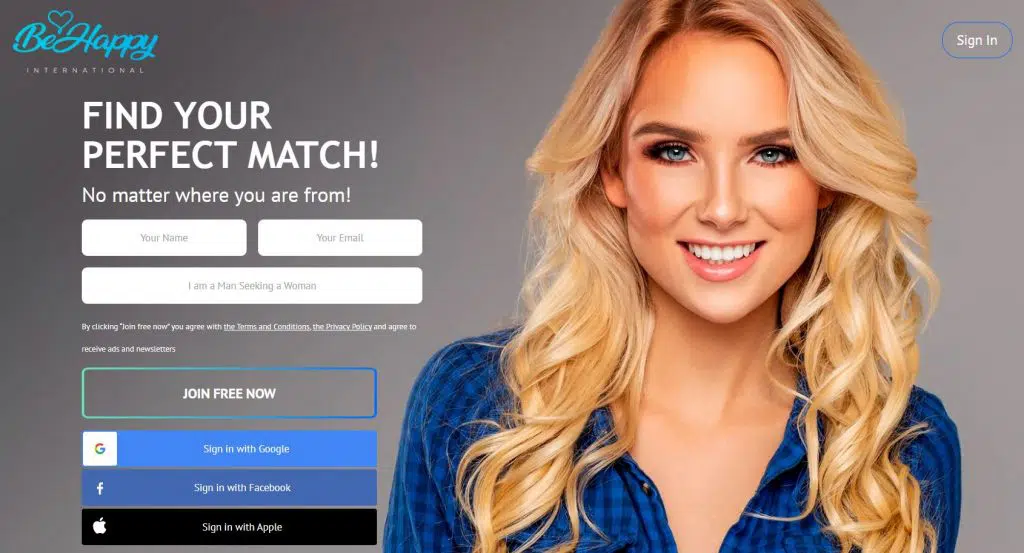 Members who are popular due to their cultures' emphasis on family values include India, South Korea, Ukraine, Russia, Brazil, and the Philippines.
Even though there are way more male members than females, this shouldn't scare you off from becoming a member.
Most members are 25 years old or older, but there are also members much older than this.
You can download the app for a user-friendly approach, as most members tend to do. The platform uses credits, and purchases start at 20 credits for 2.96 USD.
CuteOnly.com is specially created for those looking for love in countries like Russia and other Eastern European countries and looking for a female partner.
It's straightforward to search for your perfect match using different specifications like country or continent and to add details like a zodiac sign, religion, weight, and height. 
With no mediators, female and male site members can contact each other and interact without pressure or feeling like they're being spied on.
There are no hidden or recurring fees required for contacting other members. Cuteonly.com wants to make the site as safe as possible by letting each member undergo an interviewing process.
Wanna find out how to meet an amazing foreign woman and have experience in International dating, but you have no idea how to start it. Keep calm, we are right here to help! ☝️ Ask Krystyna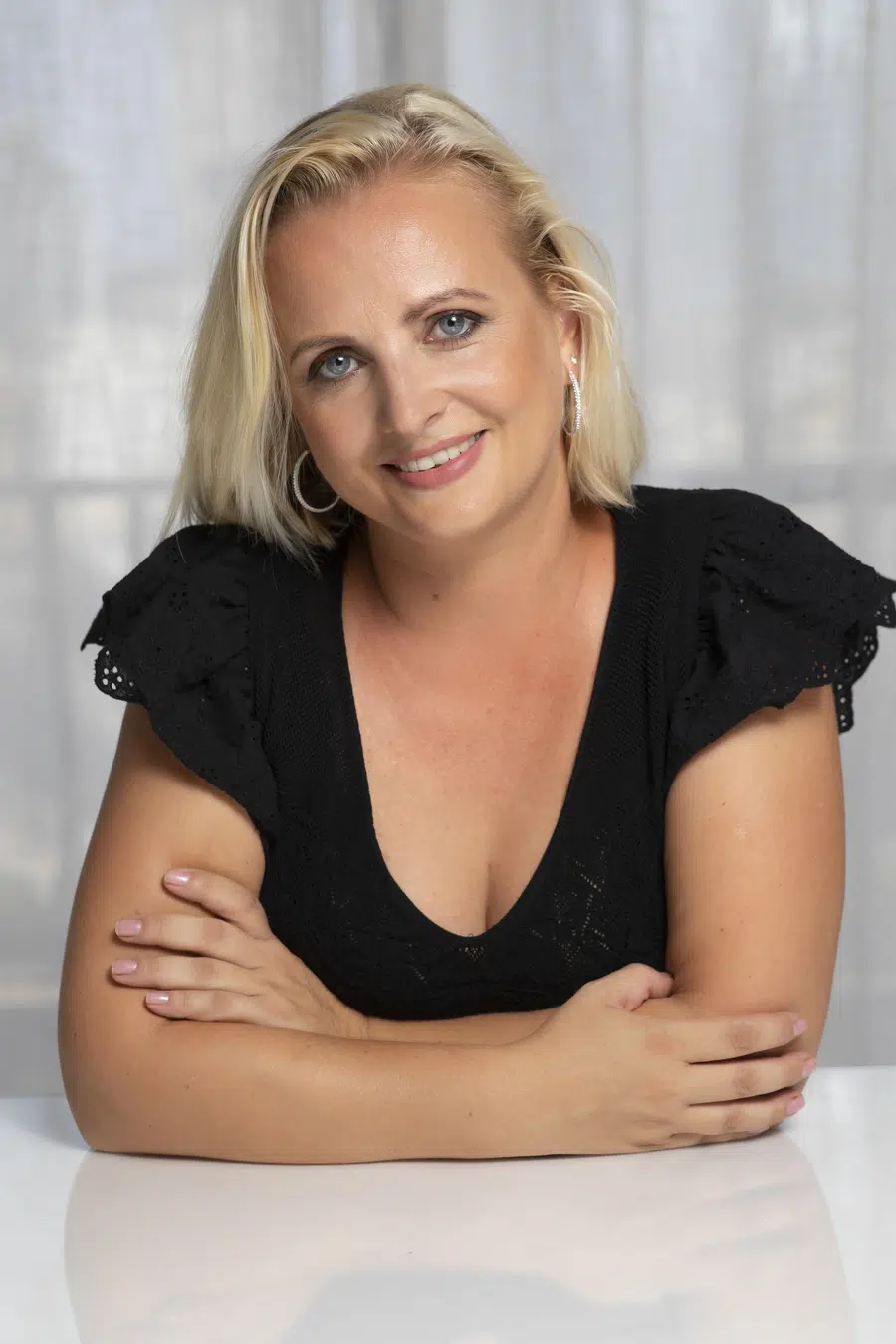 Krystyna is a blogger, coach and iDate speaker. She has been working in online romance and International dating industry since 2012 and is passionate about identifying the romance scam and giving dating tips and hacks. Join Krystyna for the dating service reviews and for finding ways to succeed with dating.
Krystyna focuses on International dating, which involves teaching men communication skills in a cross-cultural environment. She has been featured in many major publications including
DatingAdvice
,
Space Coast Daily
&
SWAGGER Magazine
.
Looking for more information? Feel free to get in touch to ask your questions or give feedback (see here:
Contact Krystyna
).