Using a dating site should be something every single person needs to consider. Millions of single people around the world have switched to online dating; it's more reliable mostly because it offers access to like-minded people. It has become very popular among young adults and middle-aged people.
Even before the pandemic, most people were using dating sites to connect with other singles, but with the covid 19 crisis, the numbers have increased tremendously. Compared to the traditional way of meeting singles, dating sites are more reliable and easy. All you need is to find a good and legit dating site, sign up and start interacting with people.
Today we shift our focus to a specific dating site, KoreanCupid. Here are some random facts that you won't believe are real about it. IsKoreanCupid a good and reliable dating site? Is it worth paying for KoreanCupid.com? Does KoreanCupid actually work? In this review you will find in-depth responses to all your questions.
KoreanCupid is the leading dating site in Korea that helps match locals and foreigners with their love matches. It's a site under a well-established company in Australia called Cupid media that has been in existence for years. KoreanCupid has been matching people since 2004; many people have met their partners there.
The site receives thousands of applications every day from men and women from all over the world. It's a friendly and safe site for people to interact with other single members. It uses advanced technology to enhance communications among members who are from diverse backgrounds.
The platform is easy to manoeuvre around, as a result, you quickly find your match as soon as you register. is easily found online for people from all over to apply and start their experiences.
Review of the Sign-Up Process at KoreanCupid.com
Signing up to KoreanCupid.com is a simple, uncomplicated process. It does not require any payment. You will need to fill in your basic information like your location, age, your preferred partner and your name. You can then come up with your password that you will use to access the site. They will need to verify your email as well because most of their things will be sent there.
You can also use your Facebook account or email to join the site. Using Facebook can be good because you can export some of your photos to your profile. You don't need to upload a photo immediately during the sign-up process; you can set up other details of your profile later. With Facebook, though, your profile will easily be validated, and your account won't be terminated.
Important to know:
You have to agree to their terms of use before you can successfully sign-up into the site. The information on terms of use is readily available on the website.
Who Are The Female Members On KoreanCupid?
Being a Korean dating site, most of the female members are Korean. It's among the very few sites that receive a lot of activities from women rather than men. Most of their female members are actively searching for serious men to interact with.
Although the site is open to women from all other places in the world, it still receives most sign-ups from Korean women. Their female members are mostly between twenty-four to fifty-four years.
The site has matched many of these women to both local and foreign men for many years. They have a very strict verification process to ensure these women are serious about finding a partner. It monitors all the new profiles when they are created to get rid of any fake ones.
Interesting to know:
in South Korea, there is a special valentine's day where the women will give men chocolate and flowers. The women are pro-active lovers.
How Does The KoreanCupid Exactly Work?
Once you have a profile set up after signing in, you will access some features that you will use to interact. It is not a technical site and most of the common features are clearly displayed. However, without any membership, using the website is hard because you will not be able to send people messages. 
There are tabs, icons and search features that are used to navigate the site; the most important is the searching filter and sending a message. You can filter prospects based on their profiles and have those that might be potential matches.
Once you have your matches, you can add them to your favourite list so that you can access them quickly. You can then send messages to your matches or any other profile that you are interested in.
KoreanCupid also has a chat room that you can join and talk to multiple people. You can find a person of interest there or just make friends.
Are There Any Special Features On KoreanCupid?
Their most treasured feature is the message translation. Most of the members are from Korea, and they are interested in meeting men and women from all over the world. The translation of messages has helped them in communicating with people who don't speak their language.
There are no restrictions due to the different languages in the sites. It has also helped a lot of western men who are looking for Korean brides or girlfriends to be able to reach out and communicate effectively.
The feature is only available for people who have memberships. Those with free profiles do not have any special feature; all they can see is if a person visited their profile.
Does The Dating Site Have An App?
KoreanCupid website also has a mobile phone app that you can opt for. It has the exact same features as the website with a clear design. It has the search results on display and is constantly refreshed if there is a new sign-up.
That helps you keep updated in case there is a new possible match. The app has a heart-shaped icon you can send to people you are interested in while browsing through the profiles. 
The message icon makes it simple to send messages because it's also on display on the app. It has all the popular searches available so that the user can go through easily. Navigation of the app is easy because the layout is clear and basic.
Is KoreanCupid.com A Good Dating Site?
The layout and features of the KoreanCupid website make it a good dating site. All the features are well organized both on the website and the app, for new members, it is very easy to navigate and interact. All of the important icons are displayed for easy access. Apart from their design, all of their members are serious about finding partners.
People have relied on the app for very many years, and they still receive new members. They take members from all over without being biased; that is why they have translation services.
They have tried to bridge the cultural and language barrier that exists among its members. It has a lot of good feedback from users about their services; they are contented with the site in terms of making real matches.
They have algorithms that filter through profiles and suggest possible matches to the users based on the information that they provide.
Can You Get Scammed On KoreanCupid.Com?
The chances of getting scammed on this site are slim to none. KoreanCupid has dedicated efforts to filtering the new profiles from people signing up each day. If they suspect that a fake profile is created and possibly there to scam people, it will be terminated from the site. That is why it's easy to sign-up using Facebook because then your profile will easily be verified.
If the information you provide cannot be backed up, then your profile will be deleted. As much as the site has put all the efforts to prevent romance scam, you should also be careful with the people you will be interacting with. Personal information should be kept private and not on the profile so that none of the scammers will get to you.
Before advancing to real life meetings, you should also take time to know the person and build trust. Most of the scammers will ask for favours and money.
How Can I Communicate On KoreanCupid.Com Without Paying?
I would advise you to get a membership before starting communications. If you are not a paying member, the match you can access is basic matching, send interest feature and only communicate with paying members. You will have to wait for people to message you, but even if they send messages, it can be hard to communicate if you don't have the translation service.
Our advice to you: you should get any of their membership before you start using the site. Communications will be easier when you can access live chats, translation, instant messenger and other executive features that are offered to paying members. You will also be able to get advanced matching methods.
The most you can do is browse through the basic matches that you have on your account and show interest in as many of them as you can. Since there will be no translation, you can only respond to the messages that are in your language.
How Much Does Koreancupid Cost In 2023?
Compared to other dating sites, KoreanCupid is among the sites that are costly. But their services are deserving of the money that is paid in both of its memberships.
Platinum membership:
for twelve months you will pay 149.99 USD by depositing 12.50 USD every month, for three months it's 69.98 USD and a monthly fee of 23.33 USD. The least under this membership is 34.99 USD for a month.
Gold membership: 
for twelve months you will pay 119.98 USD with a monthly fee of 10.00 USD. Three months costs 59.99 USD and monthly instalments of 20.00 USD. For a month it costs 29.98 USD.
Payments can be made through bank transfers, PayPal, credit cards and Paysafecard. The membership is renewed unless you stop it. And there are refunds in case you want to unsubscribe from their services. In most cases, you will still use most of their features until the intended period of the subscription ends.
How Reliable And Serious Is Koreancupid?
It's a reliable site because of the number of singles that it has. The chances of meeting a life partner are high; they help by giving you the platform and also find possible matches for you to interact with.
Their members are serious about finding love and relationships. There are people that have made long-lasting relationships with candidates from the site. People have also made friends from the app.
Not all the matches will end up in serious relationships and marriages, but most of them have. They protect their member's privacy by creating a safe place for interactions. They have a lot of communication services that otherwise will be very costly.
Did you know?
A lot of people tell little white lies in their profiles to make themselves more desirable. Mostly women would lie about their age on the profile so that they can attract the younger men. You should double-check on the minor details when using a dating site.
Putting It Together: What We Like and What We Don't Like
KoreanCupid has a flawless design that is easy to navigate. It's also impressive how the site is dedicated to only keep serious men and women by terminating fake profiles. That has made the site safe for people to use. Most people will sign up to different sites and maintain a dormant profile. 
However, things are a bit different with Koreancupid as it hosts millions of prospects. Hence, you will likely find your better half.
The only downside with their app is that it's not available on the iPhone platform. But these clients can still enjoy this dating site using other gadgets.
Wanna find out how to meet an amazing foreign woman and have experience in International dating, but you have no idea how to start it. Keep calm, we are right here to help! ☝️ Ask Krystyna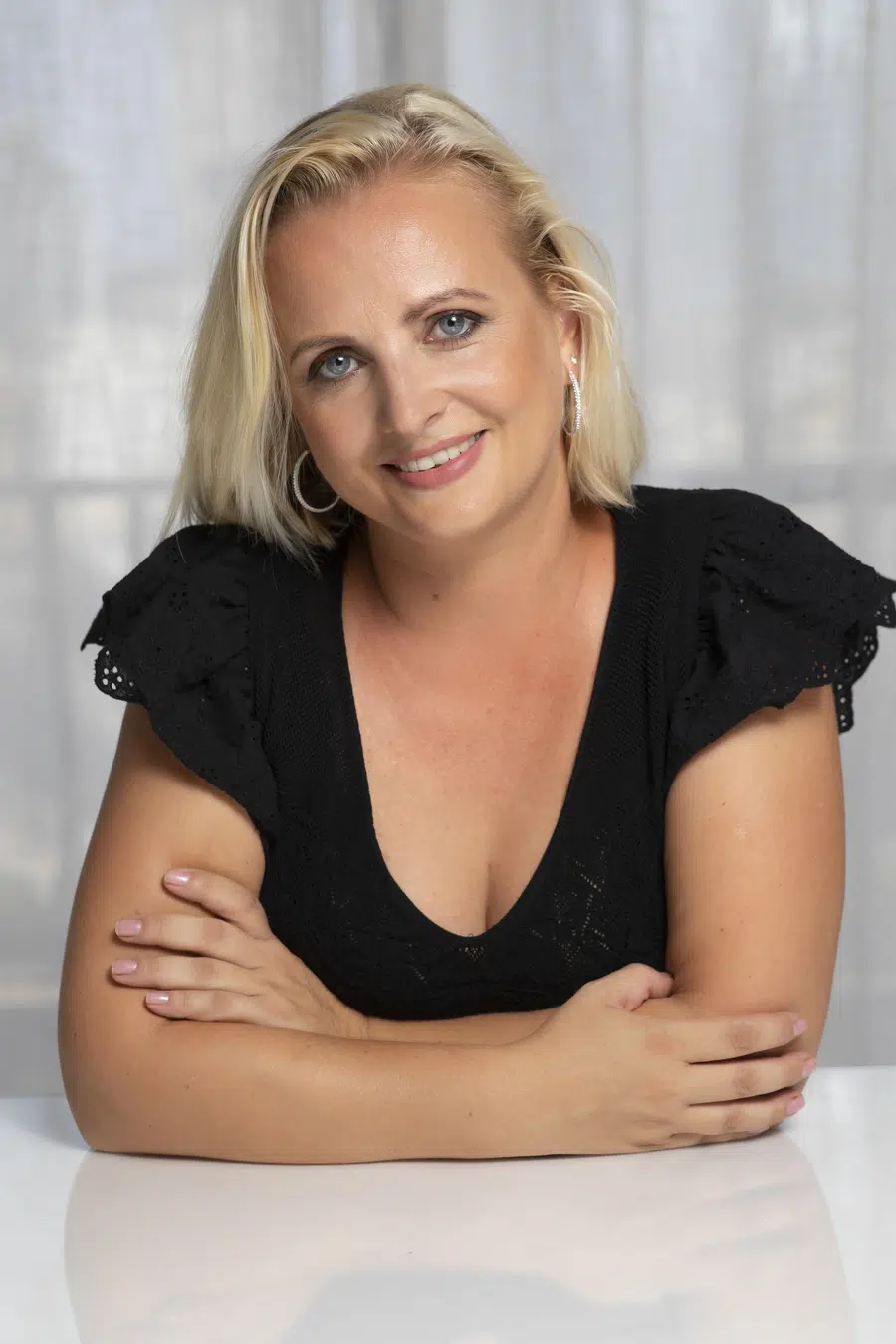 Krystyna is a blogger, coach and iDate speaker. She has been working in online romance and International dating industry since 2012 and is passionate about identifying the romance scam and giving dating tips and hacks. Join Krystyna for the dating service reviews and for finding ways to succeed with dating.
Krystyna focuses on International dating, which involves teaching men communication skills in a cross-cultural environment. She has been featured in many major publications including
DatingAdvice
,
Space Coast Daily
&
SWAGGER Magazine
.
Looking for more information? Feel free to get in touch to ask your questions or give feedback (see here:
Contact Krystyna
).