Welcome to our La-Date.com review! I'm guessing you're looking for a cool dating site to meet some gorgeous Latin women, right? 
Well, we've got you covered. We're going to give you all the details – from the special features to the details of signing up and leaving when you need to. And, of course, we'll tell you all about what's in it for your wallet.
Today's programme is all about giving you the full picture of La-Date.com – the pros and cons, the highs and lows and everything in between. We'll even take a look at what other users are saying to get the real scoop. 
So buckle up and let's find out if La-Date.com is for real or just another online dating scam!
How We Conducted a Review of La-Date.com
Our review and analysis of La-Date.com began with the establishment of an account, maneuvering through each registration step. Following this initiation, we checked the account's functionalities, subjecting the search tool to testing and closely examining the nuances of women's profiles.
Furthermore, our dating blogging team embarked on a detailed exploration of the site's various pages, inclusive Terms of Use, Payment and Refund Policy, Privacy, Cookie, and Anti-Scam Policy. We gave our special attention to the FAQ and About Us sections.
For a week, we utilized all features available on both the website and mobile versions. Throughout this period, we documented our observations, supported by a collection of screenshots and detailed notes. Leveraging our insider perspective, we essentially created a comprehensive review of this international dating site.
This operator is BLACKLISTED. We conducted this review to see what they're all about and what they offer. Keep in mind this site review is purely informative. We recommend you use the below brands instead, for a safer experience.
La-Date.com - Quick Check-up of The Site
La-Date welcomes you with an attractive home page and a modern design that gives off a user-friendly vibe from the start. The layout of the site is familiar and when I delved into the Terms and Conditions, I discovered that the site operates under the wing of Terrasocial Limited, based in Limassol, Cyprus.
A quick online check revealed that Terrasocial Limited is the registered operator of over 20 dating sites, some of which may sound familiar – AmourFactory, VioletDates, JollyRomance, BravoDate, AmourFeel.com, and the list goes on. Interestingly, these platforms have an almost identical structure, with subtle differences in page design and titles.
Here's the catch – the reputation of these sites is a bit questionable. 
A large number of former users have flagged them as potential scammers, casting doubt on their legitimacy (read also our dating review guidelines: Dating Sites Reviews – How to Choose the Best Dating Service). If you're curious about how it all works and whether La-Date follows a similar pattern, strap in – we're about to dive in!
Special Features of La-Date's Work
Curious about how La-Date exactly works? 
Well, first things first, you register and polish up your profile. Once that's done, their matchmaking magic begins to work, suggesting profiles of women who should, in theory, be a good match.
Now for browsing! You can browse profiles by scrolling through the main page, or refine your search using basic filters such as location, age and gender. There's also a newsfeed service to keep you up to date with the latest happenings in women's lives.
Are you interested? Time to show it! As you browse women's profiles or scroll through the People feature, you can like or wink. Want to up the ante? How about sending a virtual or real gift?
And when you've caught sight of that special someone and are ready to start communicating, you've got options. Choose between good old-fashioned mail or dive into a chat. Ready to discover more about the La-Date experience? Let the journey begin!
How to Register on La-Date
Signing up for La-Date is a breeze. Just enter your gender, name, birthday, email and password. Don't forget to nod that you're at least 18 years old and have read and accepted all the terms and conditions.
Once you're past the basics, the real fun begins with a character quiz. You'll be asked questions about your personality, appearance, job, hobbies and the rest. They even include the classic 'tell us about yourself' and 'show us your best side' and ask you to upload a photo.
The grand finale of the quiz revolves around your partner preferences – age, body type, personality quirks and the rest. It seems they want to give you the full scoop to help you find your match.
Provided La-Date Services: Free & Paid
La-Date keeps it simple with a modest set of features, following the usual pattern of offering basic services for free and reserving the more advanced ones for additional payment.
Here's what you can enjoy for free:
When it comes to communication, however, it's your wallet that comes into play. The following services are charged for:
Do Brides Work on La-Date.com: All About Profiles
Delving into the profiles is often the most fascinating part of any review, and La-Date is no exception. Upon first entry, the sheer beauty of the various girls can be disorienting. Each one is impeccably dressed, with flawless make-up and stylish hairstyles.
While the profiles provide some basic information such as birthday, country, relationship status, occupation, characteristics and hobbies, the self-description section is the most revealing insight into a woman's personality.
On closer inspection, however, a sneaking suspicion emerges – the profiles seem a little too polished, almost unreal. The air of artificiality raises questions about the authenticity of what's being presented.
Pricing Policy on The Site
A notable red flag waving over La-Date is its pricing policy, which bypasses the monthly subscription model and opts for a pay-per-action approach, using an internal currency known as Credits. 
These credits are the ticket to access paid services, and users have the option to enable automatic replenishment, ensuring seamless access while maintaining control over billing preferences.
Newcomers are greeted with a modest 20 free bonus credits, but these tend to vanish at a rapid rate. The first purchase, available at a discounted rate, rings in at 19.99 USD for 150 credits.
Let's get down to the details of the La-Date pricing:
What We Think
The cost structure seems to add up quickly, prompting users to tread carefully with La-Date's currency.
Is it Easy to Delete My Account on La-Date?
If you've tried La-Date and decided it's not for you, you may have noticed the 'Deactivate my account' button in your profile settings. When you click it, a message pops up explaining that deactivating your profile will hide it from others and you won't receive any notifications. Reassuringly, you can reactivate it at any time. But for those who want to say goodbye for good, it's not as simple as a click; you'll need to contact customer support.
Need a break from email notifications? There's a slider for that. You can choose a period of time during which they promise not to bother you.
Now here's the catch – it seems that some former users have had a tough time with the support team when trying to say their final goodbyes.
Complaints of unresponsive support have surfaced, making the account deletion process less straightforward than it should be.
What We Like and Don't Like About La-Date
These findings provide a snapshot of the positive aspects and areas where La-Date could improve its services. If there are specific actions or decisions you're contemplating based on these observations, feel free to share them with us and we can offer further assistance or guidance.
Real Customer Reviews: Pure Scam
Examining the user experience is crucial to a full understanding of La-Date. The difference in ratings on Trustpilot and Sitejabber adds an interesting layer to the evaluation:
Rating: 1.8 stars

81% of reviewers express total dissatisfaction
Rating: 4.28 stars

60% of reviewers express total satisfaction
Digging deeper, there are some notable observations about Sitejabber. Despite expressing mild dissatisfaction, users often give high ratings, raising questions about the accuracy of the overall satisfaction metric. In addition, some reviews seem unclear, resembling random words rather than coherent feedback.
Positive impressions highlight the beauty and intellect of the women on the platform, while negative reviews often revolve around concerns about pricing, fake profiles and the presence of bots in chats.
Our Tip
It's important to approach these reviews with a critical eye, considering the different perspectives and potential discrepancies between user feedback on different platforms.
Our Verdict: No Chances of Dating on La-Date
So that concludes my take on La-Date – not a lot of positive vibes here. It's like a pretty package with not much inside. Honestly, finding an actual date on this platform seems a bit out of reach. 
Best case scenario? 
You get to chat with a photo of a gorgeous woman, but there's no guarantee it's her – it could be a bot for all you know. 
My advice? Skip this one. Stick with us, explore other reviews and you're bound to stumble across something more rewarding. 
Cheers!
Wanna find out how to meet an amazing foreign woman and have experience in International dating, but you have no idea how to start it. Keep calm, we are right here to help! ☝️ Ask Krystyna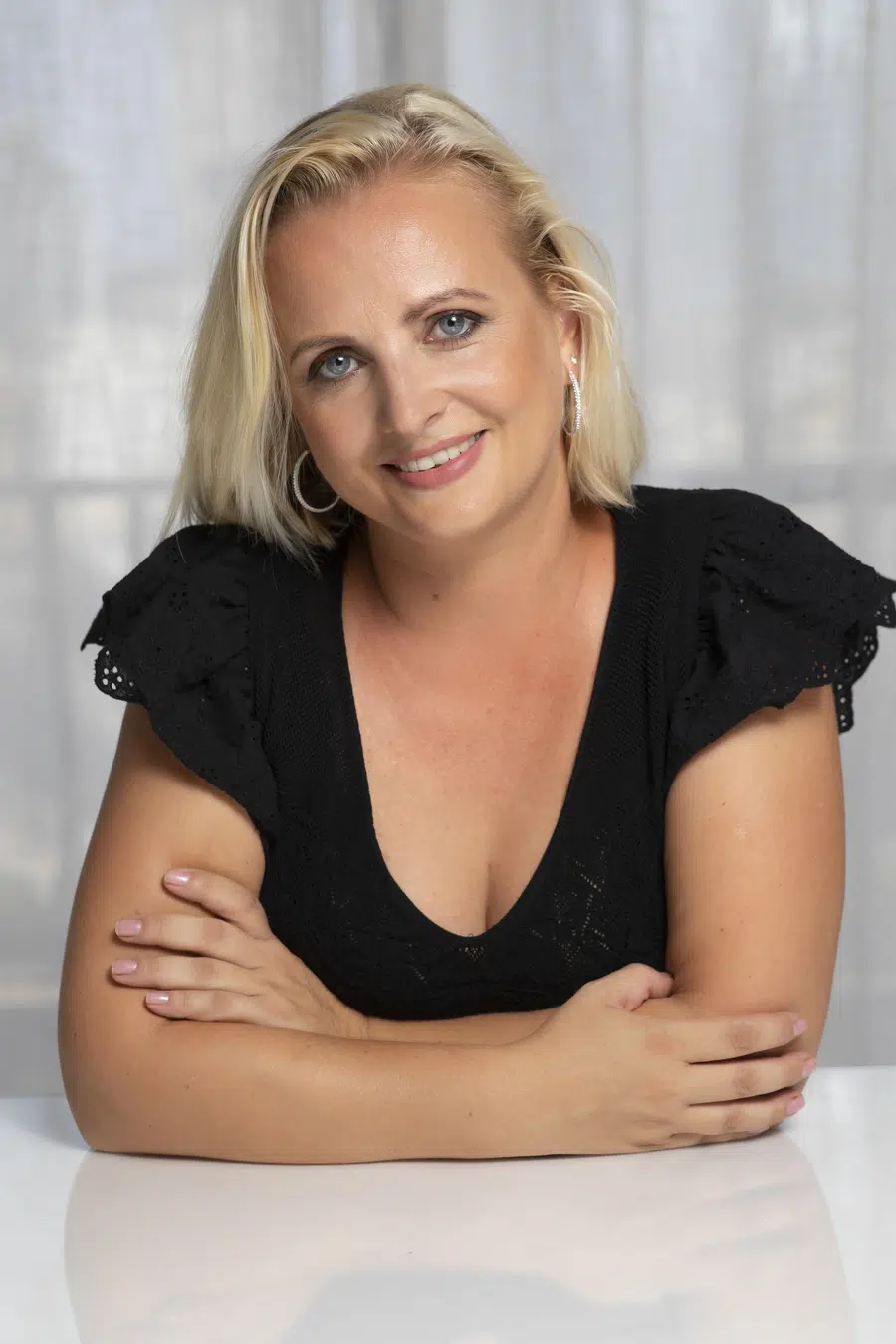 Krystyna is a blogger, coach and iDate speaker. She has been working in online romance and International dating industry since 2012 and is passionate about identifying the romance scam and giving dating tips and hacks. Join Krystyna for the dating service reviews and for finding ways to succeed with dating.
Krystyna focuses on International dating, which involves teaching men communication skills in a cross-cultural environment. She has been featured in many major publications including
DatingAdvice
,
Space Coast Daily
&
SWAGGER Magazine
.
Looking for more information? Feel free to get in touch to ask your questions or give feedback (see here:
Contact Krystyna
).