Wouldn't it be just the best story to tell your children that you met the love of your life on a dating site one day and that, before you united, she was living halfway across the globe all that time?
This is the ultimate romantic fantasy that many have to look for their partners on international dating sites. However, for this dream to realize, the dating site needs to be legitimate and keep its subscribers' best interests at heart, which is, unfortunately, not always the case.
Because of the level of fraud and scamming on international dating sites, honest individuals looking for happiness on sites like LatamDate.com can be affected.
My review of LatamDate looks at all the essential components and possible warning signs one should look for in an international niche dating site. Join me to find if this platform is showing its true colors.
LatamDate.com is operated by AML Network Limited, Hong Kong, and has been in business since 1998.
AML Network Limited is a global online communication platform focusing on North and South America, Europe, and the Asia Pacific, where the AML-operated dating sites are focused.
LatamDate is also part of the Qpid Network. Qpid Network is a global dating and relationship service platform that considers itself innovative. Qpid claims to overcome barriers in cross-language and cross-cultural relationships.
This operator is BLACKLISTED. We conducted this review to see what they're all about and what they offer. Keep in mind this site review is purely informative. We recommend you use the below brands instead, for a safer experience.
The Signup Process at LatamDate
The signup process is a quick one filled out on the site's dashboard just to get you in, and then you're requested to start filling in more details. However, none of these details are relevant to any form of verification for security or anti-fraud purposes, so in the end, it's just too easy to sign up.
As soon as you enter the site, you get a prompt to provide more information about your partner preferences.
These are optional but can include whether the individual has children, drinks or smokes, has certain hobbies, is a specific height, can speak English fluently, and has attained a particular level in education.
I also received two emails after signing up. One is an account activation email, and the other is an introductory and account verification email to QPID Network.
These verification and activation processes are all quite impressive compared to other dating sites on the review table. However, this excludes the fact that a new message pops up from a profile every few seconds but then disappears again if you don't show interest — followed by a completely new one.
Considering I left my profile blank, what are the chances of those messages being authentic and composed by real users like me?
That was a definite red flag for me.
Services offered at LatamDate.com
When signing up at LatamDate.com, you also sign up as a Qpid member as you have your profile dropdown on the main page that says "Qpid Member Center."
After looking at this dropdown menu, things started to make sense about the relationship between Qpid and AML Ltd.
In short, Qpid is the visible operator of the dating site. Here's a glance at what you can do as a member of LatamDate — free and otherwise.
You include the qualities you are seeking in that Latino girl on your profile to make the search easier. This will easily match you with an interested Latin American single lady.
Can I try LatamDate.com for free?
When you first sign up, you get some promotional credits, which means that, no, you can't really try LatamDate.com out for free. Ultimately, you'll need to purchase credits. In the organized dropdown menu, I found two chat/cam vouchers with a two-week expiry date.
I decided to use a chat credit to reply to one of the impromptu chats that popped up. However, after I posted my reply, a prompt to purchase credits blocked the chat. The only functions I could find that are entirely free are saying "hi" to a profile and looking at profiles. 
With this platform being so well organized and thoughtfully developed, I'd say it might be hard to just "say hi" if you've missed the red flags.
LatamDate.com Costs: Credit System & Pricing
LatamDate.com is definitely designed to make you want to start spending.
But what can you do and how much does it cost?
These are all things you do by purchasing Qpid credits on the site. However, there are also Premium Services that you can subscribe to that offers:
Premium Services are 9.99 USD monthly, and there's a special for two credits at only 3.99 USD with the option to purchase more.
However, if there are suspicious bot-like activities on the site, like the messages that keep coming up and disappearing again, it's not worth taking the risk and making the purchase. You get two credits for free, and you can't use them anyway.
Is LatamDate.com easy to use?
This must be one of the most accomplished sites regarding functionality, design, and luring the customer right to the "Pay Here" option.
There is also a mobile app that most customers view as a "must," and all the details of the site's design and function are well thought-through. A great example is the layout and functions you find in a LatamDate.com profile.
Review of the female profiles at LatamDate.com
The profiles on LatamDate.com are so detailed and organized that, were it not for the shocking profile pictures, I might've thought it's all real. However, on this site, some, if not most, profile pictures look heavily edited and not by a proper editor or editing software.
Some of the pictures look completely fake — like someone's head was pasted on someone else's body or someone whose skin tone has been completely changed with facial features blurred out to the point that it's difficult to see a detailed human being.
Would you want your profile picture to look that disjointed? None of us would, and that's why this is a clear red flag.
LatamDate User Experience: No Real Conclusion
LatamDate.com gets a lukewarm rating on both TrustPilot.com and SiteJabber.com. On TrustPilot, which usually has a lower overall rating, the dating site earns 3.5 stars, with many 1-star reviews.
SiteJabber has almost four times the reviews, but it still comes down to the same rating of 3.6 stars. Most complaints are about value for money and chats with women going in no direction every time.
If you think about it, there's something to think about behind these complaints and the platform's integrity.
Contact Options at LatamDate.com
LatamDate.com wants you to know that a customer care system is in place. There is a Customer Care icon right along with all the other features on the main page, and after clicking on the icon, it provides a variety of common issues you can choose to simplify the complaint process.
After choosing a category, you're thrown with a lot of FAQ links. At the bottom, you need to provide feedback about whether your question is answered. If it is not, you move toward customer care.
You can also find an email address in the "About Us" section, where you can contact Qpid specifically.
The Verdict: Stay Away from LatamDate
LatamDate.com looked like it had its ducks in a row, but there were a few cracks in the surface. First, the messages that keep on appearing — each time a new profile with a new message, every few seconds when you're actively on the platform.
Then, the free credits you can't really do anything with and that purchasing credits are pretty expensive.
Finally, the strange-looking profile pictures remind me of a photograph that probably served as a coaster for an entire year.
These are all minor cracks in the surface of LatamDate.com, and when viewed in context, you see a shoddy operation you don't want to associate yourself with.
Alternatives to LatamDate
Are you in it to win it? Then take a look at these more attractive options.
LoveMe, which also calls itself "A Foreign Affair," is an international dating agency that connects interracial singles from all over the world. LoveMe.com is the best dating site if you're looking for an interracial relationship.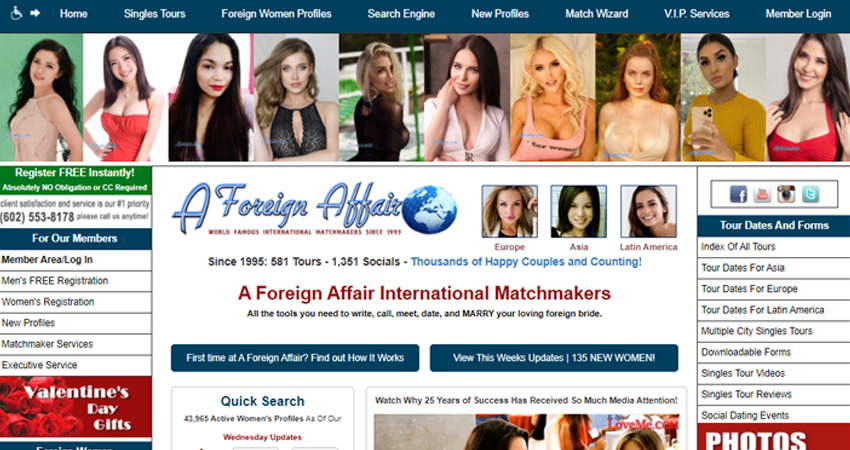 There are great features like a phone translation service available, and the site also manages international singles events for its members.
One month will cost you 29.95 USD, and you'll get fantastic benefits that include messaging, sending gifts, meeting new singles from across the world, and even the opportunity of joining Singles Tours.
Learn more about Loveme.com
So, the site also welcomes non-Latin individuals to join their dating community. It has a combination of free and paid features that claims to help find your soon-to-be partner.
The LatinAmericanCupid dating site has a free mobile app version for Android users. New members can choose between a Gold or Platinum membership, starting at 38 USD per month for a month only. The longer the subscription, the cheaper you'll pay monthly.
Wanna find out how to meet an amazing foreign woman and have experience in International dating, but you have no idea how to start it. Keep calm, we are right here to help! ☝️ Ask Krystyna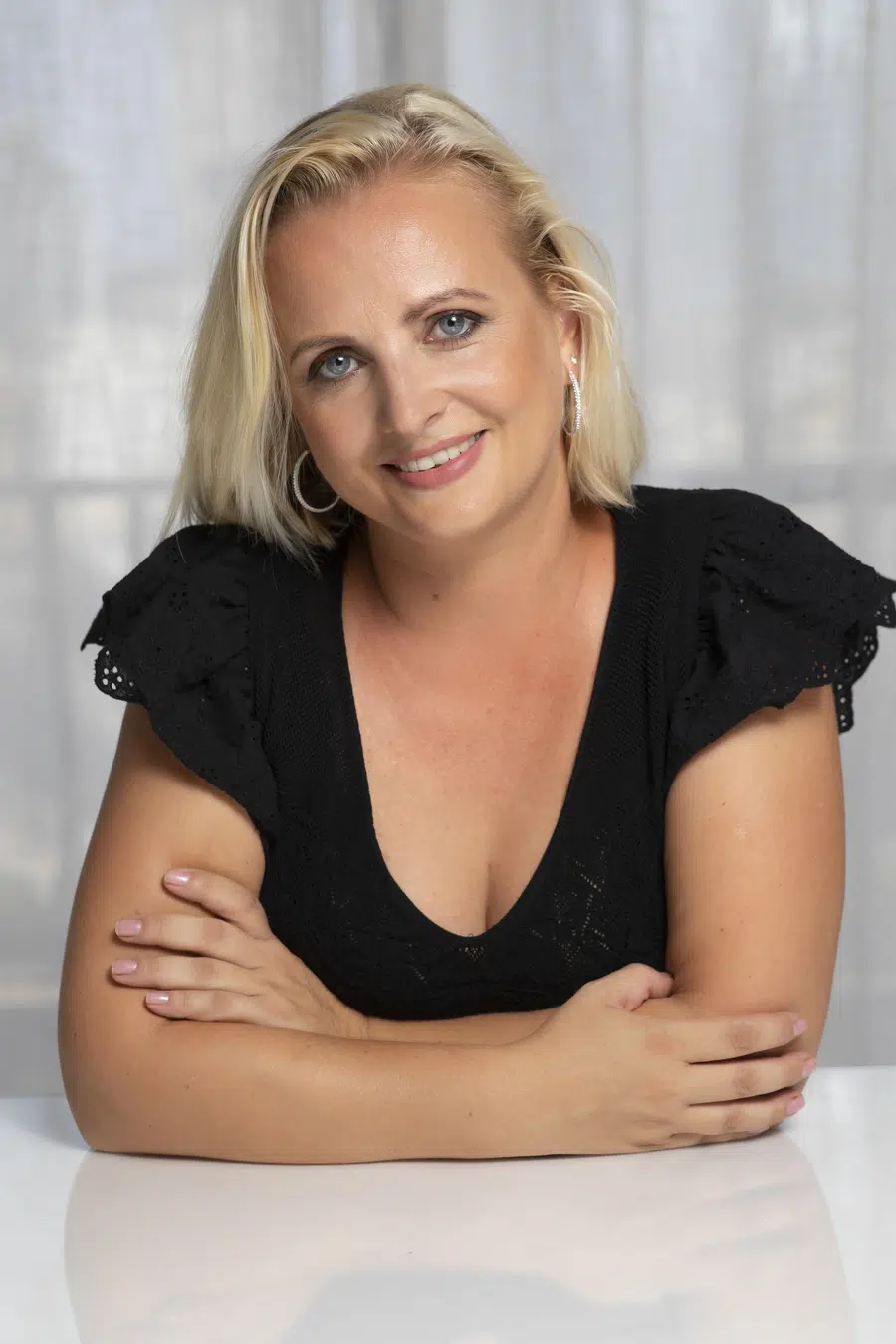 Krystyna is a blogger, coach and iDate speaker. She has been working in online romance and International dating industry since 2012 and is passionate about identifying the romance scam and giving dating tips and hacks. Join Krystyna for the dating service reviews and for finding ways to succeed with dating.
Krystyna focuses on International dating, which involves teaching men communication skills in a cross-cultural environment. She has been featured in many major publications including
DatingAdvice
,
Space Coast Daily
&
SWAGGER Magazine
.
Looking for more information? Feel free to get in touch to ask your questions or give feedback (see here:
Contact Krystyna
).