We live in a world where everything is now done online. From shopping to reservations, remote working to studying. Therefore, it comes as no surprise to learn that more and more people are today looking to the World Wide Web for help in finding their future partners.
In most cases, this is often easier said than done, as most end up having mixed reactions to internet dating. Having passed through this phase myself, I have taken it upon myself to try to make it easier for others by providing a detailed review of what to expect from online dating.
The following is my review of LatinAmericanCupid that captures everything you would want to know about the platform. Is LatinAmericanCupid a good and reliable dating site? Is it worth paying for LatinAmericanCupid.com? Does LatinAmericanCupid actually work? In this review you will find in-depth responses to all your questions.
What is LatinAmericanCupid?
LatinAmericanCupid.com has quickly become the go-to online platform for Latino singles looking to find partners. It has been operational since 2003 and, today claims to be among the biggest Latin dating sites with more than 5 million registered users.
Members can easily search through its massive database made up of Latin personals searching for romance, dating, friendship, and more!
Interesting to know:
This platform is available in a total of 8 languages, which means members from across the world can use it with ease.
The thorough profiles on LatinAmericanCupid are some of its most vital attributes, allowing members to answer basic and essay questions.
Review of The Sign-Up Process at LatinAmericanCupid.com
Time Needed to Complete Registration: Approximately 2 minutes
You can begin by filling out the necessary information and then finish the profile at a later date:
The first step involves providing personal details such as your name, current email address, and a corresponding password. Other details needed include your location, age, and gender.
Did you know?
It takes at least two minutes for you to complete your registration on LatinAmericanCupid? The process is as simple as it gets.
Fill in your details. You will encounter numerous tabs, and it's upon you to choose the ones you would like to fill. Keep in mind that this information will help determine the type of women you will meet on the platform. Ensure you provide truthful information on your hobbies and personality.
Decide the Type of Matches You Would Like
From my experience, this is the step where you decide on the kind of Latinas or Latinos you would prefer to date. Specify your preferences, such as religious views, appearance, Latin background, and languages spoken.
Upload Pictures and Verify Account
It's upon you to decide whether you would like to upload your pictures or not. However, a profile having clear photos is more likely to attract better matches. Account verification is an optional step, as well. Anyone serious about dating should ensure they have done it.
Who Are the Female Members On LatinAmericanCupid Dating Site?
The information included in the profile section can tell you a lot about its owners. Although the user has the prerogative to decide on the details to include, many women opt to provide detailed profiles.
Female profiles on LatinAmericanCupid are well broken down, making it easier for men to navigate the sections that interest them easily. For example, you may want to know whether your potential match has a child or not.
Another feature I found to be of use is the time/date stamp beside each profile. As a serious suitor looking for a match, you don't want to waste time contacting women who haven't logged onto their accounts for days or weeks. It lets you know when that user was last seen on the site.
Quick Facts on Female Profiles:
How Does LatinAmericanCupid Exactly Work?
As I mentioned earlier, this is where you enter your basic information, including your name, age, and location. It's the starting point.
As soon as you click on VIEW AVAILABLE SINGLES, LatinAmericanCupid will ask whether you would like to upload some pictures. From my point of view, uploading a recent picture helps you make a good impression. Try not to use selfies!
Once the picture gets uploaded, you will be directed to the dashboard, where you get to see all your potential matches.
Initially, the algorithm will match you based on age and gender. The Improve Matches segment enables you to refine the matches by adding more information about yourself.
In this section, you will find additional sections like:
Are There Any Special Features On LatinAmericanCupid?
Yes. In my experience, the following are some of the unique features available:
Use this feature to filter out some of the unwanted messages from other users. Once filtered, the messages will appear in the filtered folder.
The feature allows you to incorporate words in your profile that best describes you. Your profile will get displayed every time a member searches for a word or phrase you have tagged on your profile.
This particular feature aims to make the dating experience on LatinAmericanCupid convenient and fun for all.
Does The Dating Site Have an App?
Yes, LatinAmericanCupid does have an app. Some quick facts on the app include:
LatinAmericanCupid has provided a mobile application that users can use to find potential matches. Unfortunately, only Android users have access to it as of now.
Members can expect to enjoy the same usability and functionality provided by the web version. Interesting to know is that the interactivity on the app is similar to that of the desktop version.
Having used both, the only difference I managed to find between the two is that one is more compact and better organized than the other.
iOS users will have to wait a bit longer before they can get an app. In the meantime, they can always use the desktop version to meet and interact with other Latin singles.
Is LatinАmericanСupid.com a Good Dating Site?
I have often used user-friendliness and design attributes to determine whether a site is good or not. In the case of LatinAmericanCupid, I have noted that the portal's navigation is similar to that of other sites operated by Cupid Media.
The navigation is friendly, and it provides a multi-faceted navigation system meant to provide the members with an optimal dating experience.
Additionally, all its features are easily accessible from any of the pages. The dating site has an intuitive design that makes it simpler to move from matches to personal messages.
Profile quality is another characteristic that can assist you in determining whether the site is good or not. Here, the focus should be on the wealth of information provided.
LatinAmericanCupid does an excellent job of this by encouraging its users to provide as many details as possible. It also offers a lot of flexibility on the type of details users would like to add.
Can You Get Scammed On LatinАmericanСupid.com?
There's always a possibility of getting scammed whenever you are using the internet. You just have to make sure that you are proactive in sniffing out suspicious accounts. Speaking of suspicious accounts, did you know that LatinAmericanCupid can temporarily or permanently ban your account if it's reported by one of its users?
The platform has a zero-tolerance against spammers and scammers and is quick to take action whenever it suspects that there are people looking to scam unsuspecting users.
As such, you are assured that you will be fine, provided you don't fall to rogue users who may be looking to benefit from your innocence. If you suspect that a certain account is operated or run by scammers, you should immediately report it to the admins.
There is a report button on virtually every page of the website. Make sure also to provide information on what has made you report the profile in question.
Our advice to you: If you are serious about finding a single Latin, LatinAmericanCupid provides you with a real opportunity to do so. Don't let the few issues we have with it dissuade you from giving it a try.
How Can I Communicate On LatinAmericanCupid.com Without Paying?
Operating a free account means your access to some of the features is limited. From my experience, the most you can do is to search and scroll through member profiles. If you would like to communicate with profiles you believe are interesting, you have no option but to become a paying member.
A free subscription will allow you to receive messages from other users, but unfortunately, you will only get to access a blurred out version of that message. The full message will be displayed as soon as the subscription upgrade is complete. An upgrade also allows you to respond to the message.
One thing that ticked me off on signing up was that I immediately started receiving messages from users who said: "I was cute." Others said, "I am interested in you!"
I am not one to rush to judgement, but in my opinion, these are messages meant to entice you to become a paid member.
How Much Does LatinАmericanСupid Cost in 2023?
Under the Gold plan, members are required to part with USD 29.98 per month or USD 119.98 for the annual plan billed at USD 10.00 per month.
Platinum membership attracts a monthly fee of USD 34.99 and an annual fee of USD 149.99 billed at USD 12.50 per month.
Compared to other sites offering access to Latin American singles, the site can be said to be above average.
How Reliable and Serious Is LatinАmericanСupid?
Based on my experience on the platform, it's safe to say that LatinAmericanCupid is quite serious about its users' safety and security. It does everything within its powers to ensure that only real profiles are available. The profile verification process is meant to assist new users to distinguish between trustworthy and untrustworthy profiles.
As mentioned earlier, the site is also quite strict when it comes to weeding out suspected scammers. Users who are worried about finding matches shouldn't have to, as its database has more than five million users.
Putting It Together: What We Like & What We Don't Like
There are lots of female profiles from different parts of the world. Users can use the CupidTag feature to make it easier to find user profiles. It takes less than five minutes to complete the registration process. Free to browse profiles
Only paying users can send messages. It takes time to narrow down potential matches
Wanna find out how to meet an amazing foreign woman and have experience in International dating, but you have no idea how to start it. Keep calm, we are right here to help! ☝️ Ask Krystyna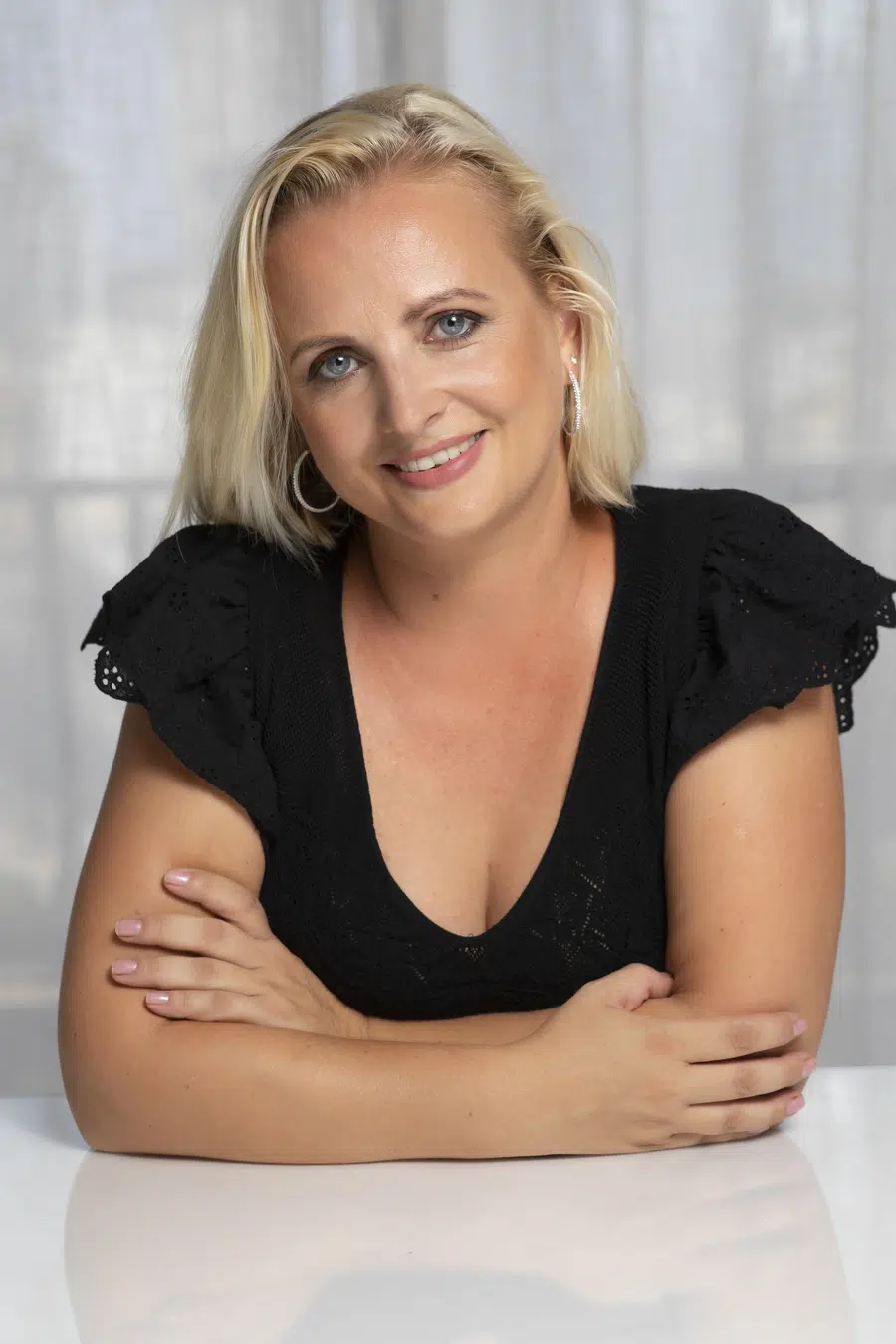 Krystyna is a blogger, coach and iDate speaker. She has been working in online romance and International dating industry since 2012 and is passionate about identifying the romance scam and giving dating tips and hacks. Join Krystyna for the dating service reviews and for finding ways to succeed with dating.
Krystyna focuses on International dating, which involves teaching men communication skills in a cross-cultural environment. She has been featured in many major publications including
DatingAdvice
,
Space Coast Daily
&
SWAGGER Magazine
.
Looking for more information? Feel free to get in touch to ask your questions or give feedback (see here:
Contact Krystyna
).