LatinAmericanCupid.com is a dating site that caters to men and women living outside of their home country interested in finding a partner from a different region. The goal is to help international singles find compatibility with someone from a foreign country, allowing them to discover new cultures, countries, and people.
Are you wondering how much LatinAmericanCupid costs? Can you join without paying? Find cost and prices in our guide..
LatinAmericanCupid Membership US in an Overview
The site requires that you are at least 18 years of age, state your relationship status, and upload photos to join. Once you have created a profile LatinAmericanCupid, you can browse through profiles of other singles or search for people by demographic or location information.
There is no fee to create an account on this site.
Even more, LatinAmericanCupid.com offers a mobile app that enables members to see profiles of other singles on their cell phones. This helps singles communicate with potential matches while they are on the go.
Downloading the app is free, but there is a fee to send messages or virtual gifts. LatinAmericanCupid is free for women, while men only pay a small fee for the services.
For the gold membership, you will only pay $29.98 per month (total $29.98) for one month plan, $20.00 per month (total $59.99) for the three-month plan, and $10.00 per month ($119.98) for the 12-month plan.
On the other hand, the platinum membership also has three plans; one month, three months, and 12 months. You will only pay $34.99 (total $34.99), $23.33 ($69.98), and $12.50 ($149.99).
LatinAmericanCupid Membership UK in an Overview
LatinAmericanCupid.co.uk is the UK branch of this online dating site, which caters to single women and men living in England interested in finding someone from Latin America.
The goal is to help international singles find compatibility with someone outside of their home country, allowing them to discover new cultures, countries, and people.
At LatinAmericanCupid, there are no fees associated with creating a profile or using the site's services. However, there are fees for using some of the features available on this site. It has two distinct membership plans like the US plan.
The gold membership for the UK is divided into three membership durations. For a one-month plan, you will pay £27.99 per month while the three-month plan allows you to pay £18.66 per month. Clients get the cheapest options when they choose the twelve-month plan as they pay £9.33 per month.
The platinum membership plan is a little more expensive than the gold plan. It involves memberships divided into three plans based on the durations.
For the one-month plan, you only pay £32.98 per month and £21.99 per month for the three-month plan.
For UK citizens, the cheapest option is the twelve-month plan at only £11.00 per month.
Over 27% of people on dating sites do so to enhance or boost their self-esteem
Around 7% of the members of dating sites are cheating on their significant others
Out of 50% of relationships started online, half of them are successful
Benefits of Joining LatinAmericanCupid.com
There's a Wide Variety of Singles
If you're looking for a diverse group of singles from various ethnicities and backgrounds, then this site is a great place to start. Over 100,000 singles have registered with the site since its inception in 2004, so you can be sure that your search will yield plenty of results.
There Are Plenty of Other Singles in Your Area
If you're tired of looking at profiles from singles thousands of miles away, you'll be happy to know that Latin American Cupid is considered one of the best sites for finding people that are in your area or city. 
You can search by location and even narrow down results to include only people that live in the same area as you.
One of the best reasons to join LatinAmericanCupid is because most features are available for free, so you can browse profiles and communicate with others before deciding if this site is right for you or not.
The site offers all members a 7-day free trial of the paid level of service, so you can experience everything that this site has to offer without spending a cent.
You Can Find Compatible Singles Quickly and Easily
If you're tired of looking through profiles and not finding anyone that seems like a good match for what you're looking for, you'll be happy to know that Latin American Cupid offers several different search options so you can find the exact type of singles that you want. You can even narrow down your results by things like geography and interests.
While many online dating sites primarily cater to individuals looking for love, this site also caters to couples who want to find like-minded singles. This is particularly nice if you're looking for someone that will compliment your lifestyle and share some of the same interests that you do.
Random Facts that You Won't Believe Are True:
Over 60% of online dating members search online for profiles

Over 26% of online dating members talk to four or five contacts at the same time

More than 20% of people have once tried online dating
You Can Use Advanced Search Tools and a Smooth Navigation
One of the best ways to narrow down your search for compatible singles is through the site's advanced search tools. You can search by things like age, ethnicity, location, and even hobbies that you share in common.
The more information that you enter into the advanced search tool, the easier your search will be.
Free vs Paid LatinAmericanCupid Membership
Here is a quick peek of the free services at LatinAmericanCupid
There are several paid services and features available to users who sign up for a premium membership:
LatinAmericanCupid.com takes into account your location and demographic information, as well as what you list on your profile, to create matches that meet specific criteria. For an additional fee, you can take advantage of this matching service.
With this feature, you will receive up to 10 pre-selected matches per day for free. However, if you want to receive more, you can purchase this premium service with a monthly subscription fee of $14.95 or sign up for an annual plan at a discount.
Paid users also have access to premium video chat, the ability to see the number of times their profile has been viewed and who they have been visited by, and a list of "Top Members" based on user-submitted ratings. The only costs you have to be concerned about are the fees associated with upgrading your membership privileges and purchasing gifts, chat credits, and virtual engagements.
Improved Searching Capabilities
LatinAmericanCupid allows you to find singles based on criteria such as their location or physical attributes, such as height or eye colour.
More than 34% of online dating members have been catfished

Over 70% of women have never used dating apps

Most online dating sites are dominated by women
You can filter search results by city, state, country, ethnicity, religion and occupation to help find singles that meet your criteria for location, values and interests. This is also great for narrowing down the pool of potential matches before you message them.
Gaining badges and virtual gifts serve as a symbolic representation of your progress on the site, such as how many messages you have sent and received. You can also send gifts to other members.
Even more, you can encourage other users to contact you with the "Wink" feature; respond to emails if someone contacts you; see who has viewed your profile; rate profiles using a 5-star system, and contact other members privately.
Our Advice to You
Love is a gamble at online roulette where you never know what type of individual will leave you heartbroken or immensely satisfied. Before going out and spending money on a site where you may or may not find what you are looking for, we recommend that you check out our website.
Is Re-billing Active on the Site?
No, re-billing is not active on this site. Even after your 7-day free trial expires and you select the paid membership plan, no charges or debits will be deducted from your account and bank statement until further notice.
At one point, Latin American Cupid offered a $19.95 per month unlimited emails plan, but this has been discontinued for a couple of years now.
Over 51% of people online are already in a relationship

1 in 10 sex offenders use online dating sites to meet people

15% of online dating members quit after the first three months
Is it Worth Paying for LatinAmericanCupid?
LatinAmericanCupid is a 100% free dating site to create a profile, upload photos, and browse for potential matches. You can send instant messages to other members who have winked at you or visited your profile. If a member sends a message to you, it will be displayed in your inbox when you sign in. 
There's even a LatinAmericanCupid blog where you can find more dating advice and read interesting articles on culture, relationships, and single life. As a single person, it is a worthwhile expedition.
We have an extensive collection of articles about online dating, from general information to specific examples of how different sites operate. You can even read reviews from other people who have been in your shoes before, so be sure to check out our site if you have any more questions about LatinAmericanCupid or other dating services.
Wanna find out how to meet an amazing foreign woman and have experience in International dating, but you have no idea how to start it. Keep calm, we are right here to help! ☝️ Ask Krystyna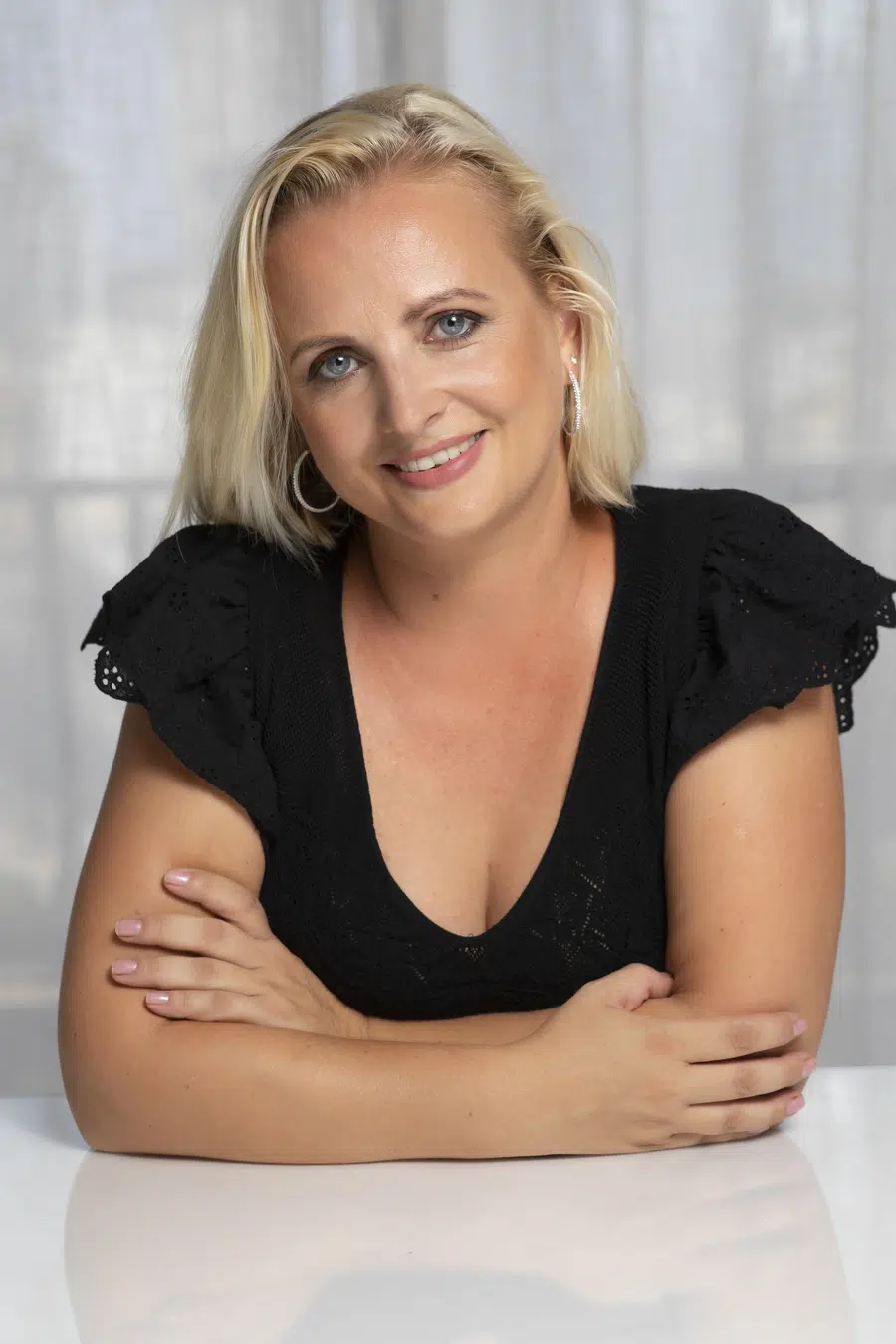 Krystyna is a blogger, coach and iDate speaker. She has been working in online romance and International dating industry since 2012 and is passionate about identifying the romance scam and giving dating tips and hacks. Join Krystyna for the dating service reviews and for finding ways to succeed with dating.
Krystyna focuses on International dating, which involves teaching men communication skills in a cross-cultural environment. She has been featured in many major publications including
DatingAdvice
,
Space Coast Daily
&
SWAGGER Magazine
.
Looking for more information? Feel free to get in touch to ask your questions or give feedback (see here:
Contact Krystyna
).