Online dating is a popular way through which people meet and date one another and eventually marry their significant other. While it has been awesome, to other people, it could be frustrating. Having a credible site to rely on while dating online is crucial. Some of the websites share ways to match people with their better half. 
Even though finding an intimate partner feels like a failure, some credible websites will help you attain your relationship goals. However, it is essential to remember that the best way to learn a person is by meeting with them physically.
What is LoveMe (A Foreign Affair)?
LoveMe is an international dating platform that is also a foreign affair. An interesting fact is that it endeavors to connect singles from all parts of the world. The site boasts a huge number of single women from Asia, Eastern Europe, and Latin America, although its membership cuts across the globe.
Did you know?
LoveMe has been connecting single men and women it has been in existence?
One of the unique activities include a tour for the single men and women where you have an opportunity to meet other single men and women. The site organizes and takes care of everything for the program parties, the activities, and the accommodation.
From a glance, you will conclude whether the platform suits you or not, but here are the details you can't afford to miss pertaining to LoveMe.
Review of The Sign-Up Process at Loveme.Com
The registration on the loveMe is simple, fast, and easy. The process differs for males and females. You will have to answer some personal background questions as a requirement. You will have to provide your basic information, including your physical address.
You will also have to indicate if you are looking for women or same-sex relationships. The questions you get vary depending on your gender.
The main discrepancy is that women will need to upload pictures during registration. However, males can complete the sign-up process without uploading a picture. Ladies need to upload two pictures to complete the registration. Another main difference in the registration process is about personal appearance.
Important to know:
The females will need to answer more questions about their appearance. They need to answer more questions that describe their appearance while males answer questions about their background. However, you can accomplish both questionnaires in a short moment.
Who Are the Female Members on Loveme Dating Site?
LoveMe site has 80000 from the USA and has 60000 active members weekly. To register on the platform, you will need to fill out the personality test. However, the middle-aged men form a significant part of the site membership. Many females on this dating site come from Asia, Eastern Europe, and Latin America. The female members on the site have photos.
As you make a brief overview of the platform, you can be certain the site has a core objective of connecting women from Asia, Eastern Europe, and Latin America to men from across the world. Even though that appears to be the case, the platform is open to anyone who wants to create an account.
The females are majorly the younger groups whereas the males are middle-aged or older. The female members have photos since it is a requirement during registration. You will be capable of seeing the newly registered members.
How Does LoveMe Exactly Work?
The site boasts a simple design, and it offers minimalistic looks. It doesn't bear appearances like most modern websites, but it functions straightforwardly; it is user-friendly, making it easy to handle.
The site is designed simply since it doesn't have the majority of modern websites' features, but it works effectively hence making it easy to handle. The site features many links on each page that make it easier to navigate until you get what you desire. 
The links offer you shortcuts to the pages you have not accessed earlier on, but you are unsure where to get started. Even though the site seems simple, it serves its purpose.
Are There Any Special Features on Loveme?
Loveme.com has several special features that include:
It is an opportunity to meet other single members from the group and the entire event is organized by LoveMe. You also enjoy discounts if you pay for the platinum membership.
Call translation services
The Russian and Spanish operators are always at your service to place calls on your behalf for women abroad who you might be interested in contacting. You will not be charged for it unless you want to speak directly to the foreign women.
You can do flower delivery once you choose to celebrate your special women by sending a bouquet of roses, a letter of candies. The site delivers to various countries, and you will be sure the gift reached safely.
Does Loveme.com Have an App?
LoveMe has no app yet. You can access the site via mobile phone on the phone browser, and the feature is the same if you open it on a desktop. Accessing the mobile version is free. Thus, even though loveMe doesn't have an app, you can access all the features through the mobile version site. You can access it through your mobile phone browser.
Is A Foreign Affair Good Dating Site?
Loveme is a serious dating site that aims at bringing single men and women from all the parts of the world together. Each member is required to create a detailed profile that includes uploading profile pictures for females. The profile makes it easy to find out information before reaching out to them.
The information is enough to help you decide if you will want to talk to the person or not. The main details include education, relationship, preferences as well as physical appearance. Thus, the site endeavors to offer the most credible information that one might need to decide on their next move. It is indeed a good dating site.
Can You Get Scammed on Loveme.Com?
LoveMe is a genuine site that has been in existence for many years, matching eastern European, Asian, and Latin American women to men across the world. It is also a registered company that provides dating services to its international members. The site has its terms of service right on the platform.
You can also reach out to them via phone that connects you to loveMe operators whenever you have questions. Its headquarters are located in the United states but it is operational in the entire world.
The federal government also regulates the site, and it can't release your contact information unless specific criteria are met. The site doesn't give out your contact information until you meet in person and exchange contacts. Thus, I would say loveMe is a genuine platform in pursuit to connect single men and women across the world from my experience.
How Can I Communicate on Loveme.Com Without Paying?
You have to fill a form to start receiving matches. Contacting is free for females. Messaging is a premium feature that applies to males. The site has no chat function, but you can share gifts with your special someone.
There are two kinds of messages on loveMe. Once you write to someone, their replies will appear in green. The ones in blue are the introductory messages for those interested in you from the information you avail on your profile.
You can also send some flowers to someone. Once offered USD 200 or more for someone, you will get a free 10 minutes call with a translator. You will need to give a 24-hour notice to schedule your call. If you are accessing the matches list for the first time, you will be directed outside the account to answer some questions. The form seeks basic information about you.
How Much Does LoveMe Cost In 2023?
The site has several free services that include:
The paid services include:
The monthly platinum renewal amounts to $ 29.95 every month. It is a requirement that you pay $95 to maintain your platinum membership active. Thereafter, you will incur 29.95USD monthly renewal fee. (s.also Loveme.com Cost: Pricing Options in 2023)
Platinum members get a few perks that include:
The platinum membership only applies to men since the women incur no cost on the site.
Other charges on the platform include:
How Reliable and Serious Is Loveme.com?
LoveMe is a reliable and serious platform that aims to bring men and women together from various parts of the world. It boasts unique features that are organized to help you in your pursuit.
They get you a plan on everything from love matching, organizing for meetings, and they're also more features that will make your experience on the platform memorable and meaningful in your life.
As a result, LoveMe is an appropriate place for singles seeking a serious relationship, and marriage across different cultures is what they want.
Loveme.com (A Foreign Affair FAQ)
Over the past few years, LoveMe.com (A Foreign Affair) has become one of the most popular online dating sites in the market. Despite that, most users still have tons of questions regarding the site. This FAQ section will answer some of the most common queries concerning LoveMe.com.
Our advice: Sign up on the site; you are sure to experience meeting beautiful serious women who are ready to settle down with you.
Putting It Together: What We Like & What We Don't Like
Also, the platform helps you to meet a variety of choices to choose from and narrow down to your best match.
We don't like the fact that there are some drawbacks on online dating sites, including getting overwhelming potential partners who can get you confused as you try to narrow down to your choice. If you have been thinking about looking for a woman online, our advice to you is that you should do it.
Wanna find out how to meet an amazing foreign woman and have experience in International dating, but you have no idea how to start it. Keep calm, we are right here to help! ☝️ Ask Krystyna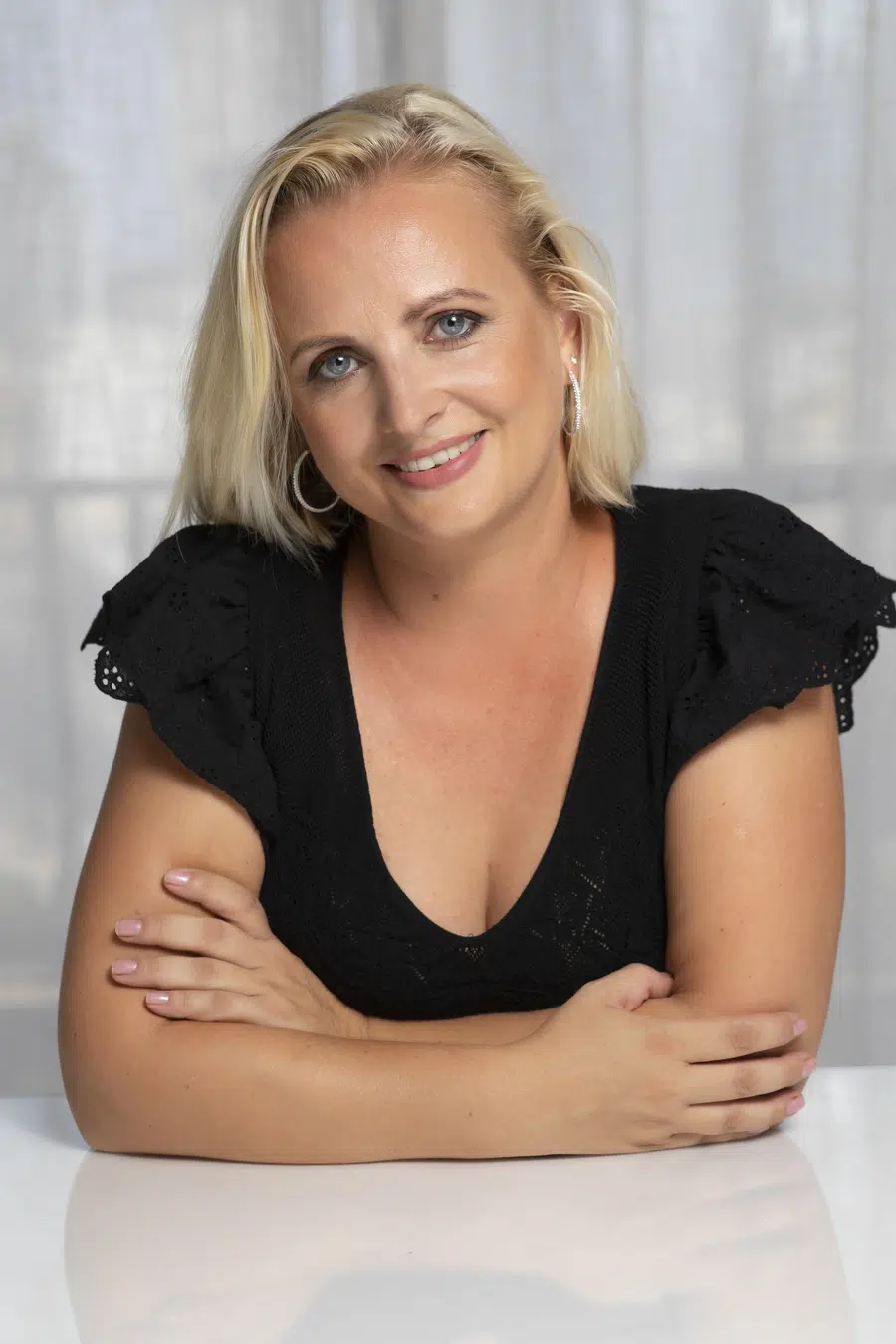 Krystyna is a blogger, coach and iDate speaker. She has been working in online romance and International dating industry since 2012 and is passionate about identifying the romance scam and giving dating tips and hacks. Join Krystyna for the dating service reviews and for finding ways to succeed with dating.
Krystyna focuses on International dating, which involves teaching men communication skills in a cross-cultural environment. She has been featured in many major publications including
DatingAdvice
,
Space Coast Daily
&
SWAGGER Magazine
.
Looking for more information? Feel free to get in touch to ask your questions or give feedback (see here:
Contact Krystyna
).