Having been established in 1996, LoveMe is among the earliest dating sites in the industry and has been connecting single men and ladies across the world. In fact, if you're an experienced user of online dating services, you might have come across LoveMe under its initial name, A Foreign Affair, which is still used by the dating website (check our review: LoveMe.com Review: How reliable and serious is A Foreign Affair?).
The main objective of this dating agency is to find compatible matches for single ladies who are interested in moving abroad for a romantic relationship. That is the reason why there are only four categories of ladies on the site – Ukrainian, Russian, Latina, and Asian women.
This dating agency has its fair share of praises and criticisms among its members. This article will take a closer look at LoveMe's prices, premium subscriptions, and pricing.
Platinum Membership at Loveme.com
Creating an account on LoveMe is free although you can also go so far with a free account. Furthermore, it is free to browse member profiles. However, if you find a woman that catches your eye, you will need to pay a certain fee to send that woman a message or call them.
It will also cost you about $9.99 to find out the address of the woman and a further $9.99 for translation services.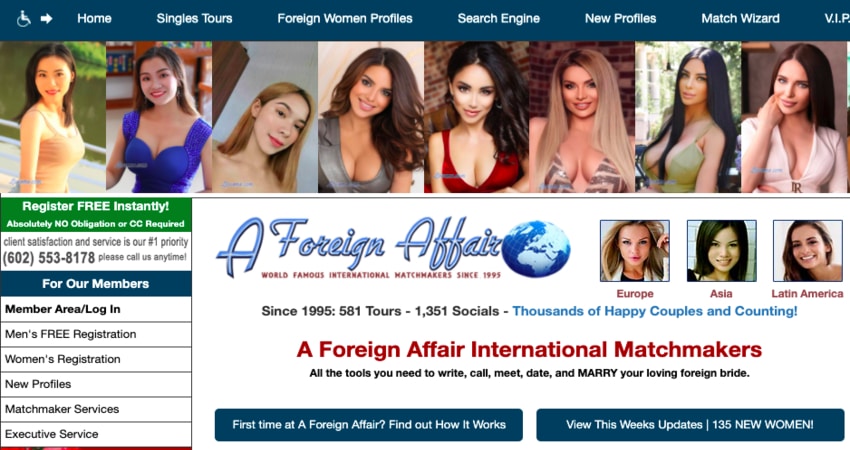 The cost of every action will depend on whether you've purchased a Platinum membership or not. For instance, for an outgoing letter, non-platinum members will have to pay $9.99 whereas Platinum members could be charged $2.50.
If you're interested in the Platinum membership plan, you will pay an initial $95, and then you will have to be paying $29.95 every month for your subscription to remain active.
Other fees on LoveMe's site include:
As mentioned above, after you have created a LoveMe account and you're interested in the Platinum membership plan, you will have to pay the standard one-time activation fee of $95.
When you purchase a Platinum subscription, here are the services that you will enjoy:
Also, if you're a Platinum member, you will be entitled to the following benefits:
More so, LoveMe is completely free for ladies; therefore, the Platinum memberships are designed only for men.
Monthly LoveMe Membership
After you paid the one-time activation fee of $95, you will be billed $29.95 per month if you wish to continue accessing the paid features. This sounds reasonable although it's still on the higher side. You can pay these monthly renewals using your credit card.
Fees for LoveMe Romance Tours
LoveMe offers 9 tours to Europe, 4 tours to Latin America, and 4 tours to Asia. The fee of LoveMe Singles Tour only covers the activities and accommodations, and the member will have to shoulder the airfare
LoveMe, also known as A Foreign Affair, markets itself as an introduction platform rather than a mail order bride platform. So far, they've been successful at organizing ladies for men to visit during these tours as part of their services.
These tours do not involve just selling plane tickets and organizing accommodation like travel agents would do. Instead, LoveMe has representatives in various cities whose objective is to arrange the ladies, the venues, catering services, and the respective translators for every group of the visiting men.
When you place a tour reservation order, you can choose your preferred date of travel. Here are the fees for the romance tours:
Also, note that the $29.95 monthly payment as a Platinum member is usually credited to your account and will be directed to the Singles Tour should you choose to attend.
Is LoveMe (A Foreign Affair) Expensive or Cheap?
The cost of LoveMe, as compared to other dating platforms, is quite high because you have to pay the joining cost for a platinum membership, and consequently a reasonable $29.96 every month for the subscription to remain active.
However, if you consider the "extras" that are added to your membership plan and the information that is provided on the website, it makes it a worthwhile investment.
If you also consider the Gold and Silver premium subscriptions, you will realize that you will have to pay for email and phone translation services in addition to the cost of buying the email addresses.
This is where it gets a bit tricky! It can be cheap should you opt to limit yourself to a maximum of two emails. However, this is not practical. LoveMe's pricing structure is designed to lure you to subscribe to their platinum membership and that is the only way that makes sense.
Just like other dating sites, signing up for an account is completely free of charge. However, to access services such as email and translation services, you must pay a certain fee. That is the normal standard to almost all dating platforms and you will quickly realize that free membership is pointless.
Being unable to interact with the lady you're interested in is pure window shopping. It can never amount to any connection, let alone a relationship.
As a premium member, you can attend any meetings with your potential matches and also participate in LoveMe's romantic tours that are arranged by the dating site. 
However, you still have to pay for the trip!
The good thing about subscribing to LoveMe's platinum membership is that you can not only view the profile pictures of the ladies but also their additional photographs.
There are some profiles of ladies with stunning photoshoots which makes the membership fee worthwhile.
Benefits of Joining Loveme.com
Three great benefits of joining Loveme.com:
Is Re-billing Active on the Site?
Yes, it is available. Once you have subscribed to the Platinum membership plan, the renewal fee will automatically be billed to your credit card every month. This is a great feature for people who're enjoying the dating platform and would not like to be disconnected while interacting with their potential brides.
However, if you wish to opt-out of the re-billing feature, you can do so conveniently from the Settings page.
Is it Worth Paying for Loveme?
LoveMe is an experienced agency that has received several awards in the dating industry. It has an easy-to-operate website (although no mobile app), nice-looking ladies, a wide variety of women and countries, and extra services that make it stand out above the rest. 
The prices are on the higher side, but if you consider the services and quality of women on the site, it makes paying for it worthwhile.
Wanna find out how to meet an amazing foreign woman and have experience in International dating, but you have no idea how to start it. Keep calm, we are right here to help! ☝️ Ask Krystyna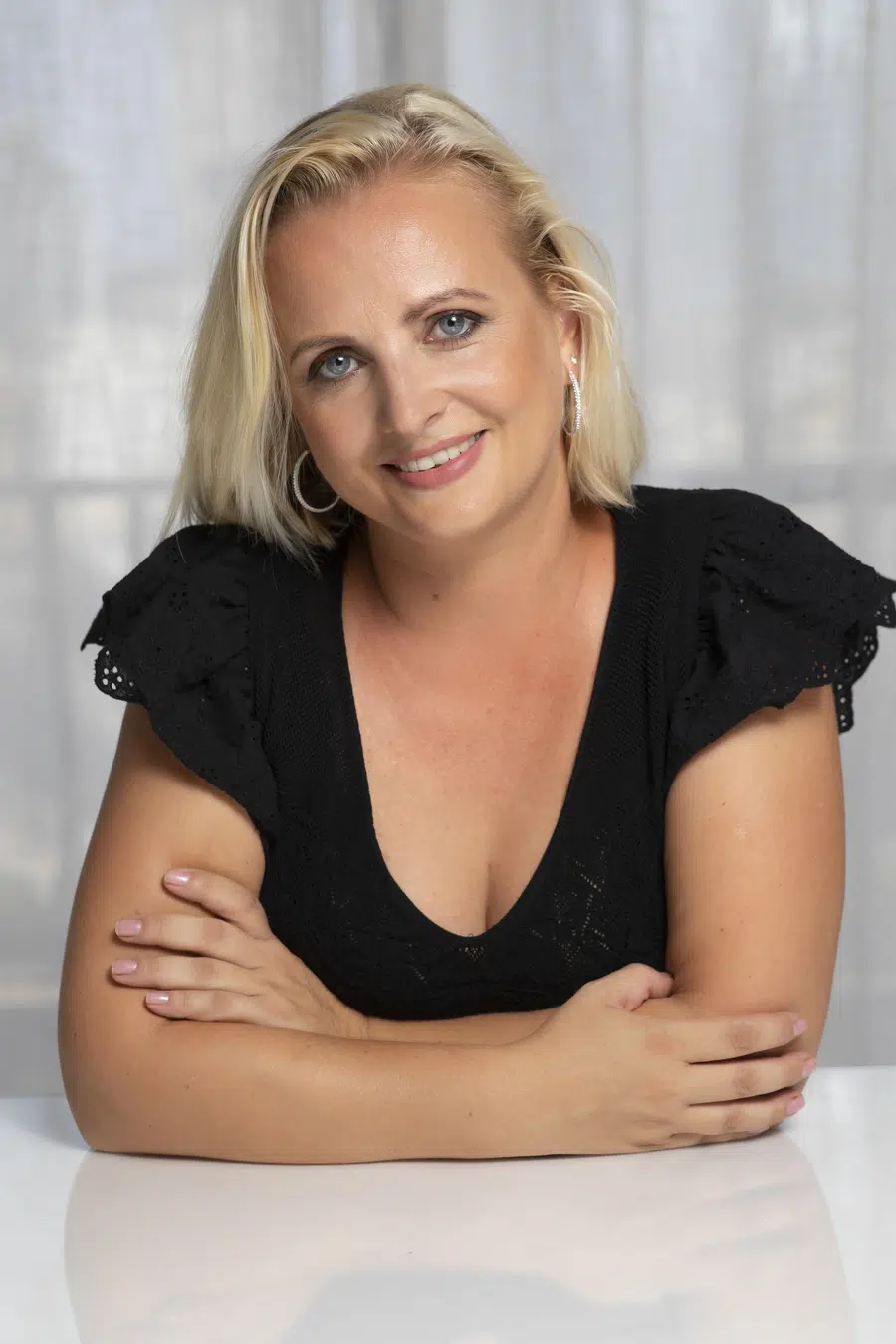 Krystyna is a blogger, coach and iDate speaker. She has been working in online romance and International dating industry since 2012 and is passionate about identifying the romance scam and giving dating tips and hacks. Join Krystyna for the dating service reviews and for finding ways to succeed with dating.
Krystyna focuses on International dating, which involves teaching men communication skills in a cross-cultural environment. She has been featured in many major publications including
DatingAdvice
,
Space Coast Daily
&
SWAGGER Magazine
.
Looking for more information? Feel free to get in touch to ask your questions or give feedback (see here:
Contact Krystyna
).