A defining part of Malaysia is that it is somehow a hub where Malaysians, Chinese, Indians and many other beliefs reside together in a quiet and friendly veneer. It is both a gastronomic paradise and a residence that hosts separate festivals. The people here are calm, polite, relaxed, and full of energy.
Malaysian culture is generally conservative and not all their women are open to dating Westerners. However, MalaysianCupid.com gives you access to those willing to date foreigners with Christian principles.
Today we shift our focus to a specific dating site, MalaysianCupid. Here are some random facts that you won't believe are real about it. Is MalaysianCupid a good and reliable dating site? Is it worth paying for MalaysianCupid.com? Does MalaysianCupid actually work? In this review you will find in-depth responses to all your questions.
What is MalaysianCupid.com?
MalaysianCupid is the prime Malaysian online dating platform that connects Malaysian singles with people from all over the world. Designed to connect those interested in long-term relationships, you can still meet a pen pal on this platform. Most members are from Malaysia, Australia, Great Britain, and the United States.
If you're looking to meet beautiful Chinese girls who can communicate in English, this is the ideal place to find them. Created in 2000, it has over the years created a reputable name for itself through provision of secure dating experiences at affordable rates.
MalaysianCupid is confident about connecting you with your soul mate and helping you find true love despite cultural differences, long distance relationships, and language barriers. With over 600,000 members, you have a range of options to select from.
The age represented on this site is an equal distribution of singles between 18 to 55+ so no matter your age preference, you are bound to meet someone within your desired age group. The most popular though, is 25 to 34 years.
Review of The Sign-Up Process at MalaysianCupid.com
Signing up to MalaysianCupid is free and quite straightforward. However, it has a few more registration steps than your average dating site. The initial part of registration requires you to fill in the basic details including name, country, age, gender, email, preferred language, and specify who you search for. You can also opt to sign up by connecting your Facebook account to the dating site.
The latter half of the registration process requires you to upload a photo(s) then the site's algorithm will offer you a personality test.
The site then determines your search and filters based on the results of your personality test. You will then be required to verify your profile by uploading government issued documentation like National ID card, Passport, or Driver's Licence.
Who Are the Female Members on MalaysianCupid Dating Site?
Most of the women on this dating site are of Malaysian descent though you may also find a few others of different Oriental tribes. While a large percentage of Malaysian women are Muslims and not looking for a Christian Westerner, a considerable number of them are open to settling down with a partner from other parts of the world.
The most represented age group for the ladies is mid-twenties to mid-thirties with a vast majority of them looking for long-term relationships. Of course, you will always stumble upon those few individuals who are just out to have fun and are willing to participate in short term engagements or just be pen pals without any romantic connotation to the association.
Interesting to Know:
Someplace on the sea base in Malaysia's Strait of Malacca lies what might be the world's richest, forgotten treasure hoard from a ship that sank in December 1511. The Portuguese ship named Flower of the Sea (Flora de la mar) was going back home encumbered with what was then the most significant treasure assembled by the Portuguese navy. Today, it is understood that modern-day pirates tour the Malaysian Strait.
How Does MalaysianCupid Exactly Work?
Similar to numerous online dating sites, MalaysianCupid offers you the ultimate dating experience with Malaysian beauties. As a new free member, you can see other members information, responses and reactions to your profile. You can filter your matches using the feature that the site dabs "CupidTags".
The website is well packed with features that help you access information and the platform resembles modern web design standards that fully align with user expectations. The design of the site is generally highly responsive and provides a decently seamless user experience.
Features available to you are dependent on whether you are a free member or a subscribed member. As a platinum member, you have access to live chat, a communication channel. Besides, logging onto your activity page gives you access to members who have added you to their favourites list, and you can see their reactions and responses to your profile.
Are There Any Special Features on MalaysianCupid?
Special features are available and most can be accessed with ease as a Platinum member. These include finding members online, with whom you can easily communicate by upgrading membership, and displaying your matches. The matches display feature gives you access to each members' information, indicative of their specific match fondness.
Other special features include a viewing page where you can view instant messages, send and receive them. Additionally, is the activity feature that indicates the statistics between other members and yourself. This feature lets you know how many people have added you to the favourites list and sent interest.
Finally, Cupid Tags, a tool that you add to the search tab that lets you use a unique keywords combination to conduct your search.
Does the Dating Site Have an App?
MalaysianCupid has a mobile application that is currently compatible with Android devices. This can be downloaded free of charge on Google play store. The desktop and mobile versions vary slightly and you can easily toggle between the app and the website without much hassle.
The App allows you to view all profile information shared, view photo galleries, and communicate to interested members. This provides you with an authentic online dating experience that's seamless and convenient.
When being used for the first time, the app, running on at least Android 5.0 versions, will require authentication and payment verification, which might take a few hours.
If you are often on the move, the mobile version will suit you as you receive the same functions as the desktop version. You can Live Chat via instant messenger, check out popular searches, add favourites and send interests.
Did You Know?
The famous Jimmy Choo, shoe designer, was awarded the Order of the British Empire by Queen Elizabeth II in 2003? Penang in Malaysia is his birth place.
Is MalaysianCupid a Good Dating Site?
Considering that Malaysia is a Muslim nation, it would be difficult to meet a Malaysian lady on the streets and strike up a conversation with her. She will most likely ignore you. However, on online dating platforms, your chances of getting a date are higher.
MalaysianCupid has over the years since its inception in 2004, created a reputation for being reliable at connecting thousands of singles. There are success stories that you can read for yourself on their website.
It's a good dating site because of the gender balance of its members with about 60% being men, mainly from the US, Western Europe or of Caucasian ethnicity. Average age range for the men is 30 to 45 and for the women it's 20 to 35 years of age.
The Cupid Tags function also makes it easier to narrow down your search making your expedition quest for finding your soul mate, a not so treacherous one.
Can You Get Scammed on MalaysianCupid.com?
MalaysianCupid does its ultimate best to ensure the safety of their members and the information they share on the website. There is an SSL certificate integrated on this dating site to provide secure transactions and safe connections on the internet.
Members are verified though this is not a compulsory procedure. As such, there may be a few cases of scammers though it is not common practice. For your own safety, it is advisable you interact with those who have the verification badge on their profiles as this indicates they have been verified.
How Can I Communicate on MalaysianCupid.com Without Paying?
The home page of this dating site has all the information to guide you on where to start. It is available in several Oriental languages, Arabic, English, Norsk, and Deutsch. You can join MalaysianCupid as a Standard member; it is absolutely free of charge.
As a Standard member, after registration, you can add favourites, send winks and interests, upload photos, view members profiles, basic matching, chat with paid subscribers, and access special features. You also get access to one free message every fifteen minutes. This enables you to browse through the dating site while you make up your mind, before paying for membership.
How Much Does MalaysianCupid Cost in 2023?
Pricing is dependent on the level of services you would like access to. There are two options: Gold and Platinum. Payments can be made monthly, quarterly or annually, each with a discounted rate for lump sum payments.
As a Gold member, monthly fees are $24.98 while quarterly payments are $49.99, an equivalent of $16.66 a month. If paying annually, you will only require to pay $99.98 which works out to a minimal fee of $8.33 monthly.
For Platinum membership, annual membership requires $119.98, an equivalent of just $10.00 a month. Payments made per quarter require a fee of $59.99, which works out to $20.00 a month and for payments made monthly your fee will be $29.98.
How Reliable and Serious is MalaysianCupid?
Looking at the customer reviews and success stories attributed to the existence of this site, it is proof of reliability and seriousness. The advanced technology that the site claims to have implemented on this dating site ensures a secure, flawless dating experience providing the quickly expanding community with affordably priced services.
The verification process is also telling of the efforts MalaysianCupid has put towards ensuring only serious members join the platform.
Additionally, the personality test that is required upon registration assists to narrow down on the type of person you are compatible with, preventing you from losing precious time on pursuits that may otherwise not have been fulfilling.
Our Advice to You: It would be ideal if you took time to learn about the Malaysian culture, some few words in their dialect, and their religious practices. This will improve your interactions with Malaysian women.
Putting It Together: What We Like & What We Don't Like
Overall, MalaysianCupid is a reliable dating site to meet Malaysian ladies as they are conservative and respectful by nature. The stringent profile creation protocols eliminate those who are just out to joke around.
However, the personality test and otherwise lengthy sign-up process may be a bit of a turn off for someone who wants to quickly start navigating the dating site and searching for a future soulmate.
The equilibrium of male and female members provides a good balance and increases chances of success though the minimal number of total memberships may be a hard bargain.
Wanna find out how to meet an amazing foreign woman and have experience in International dating, but you have no idea how to start it. Keep calm, we are right here to help! ☝️ Ask Krystyna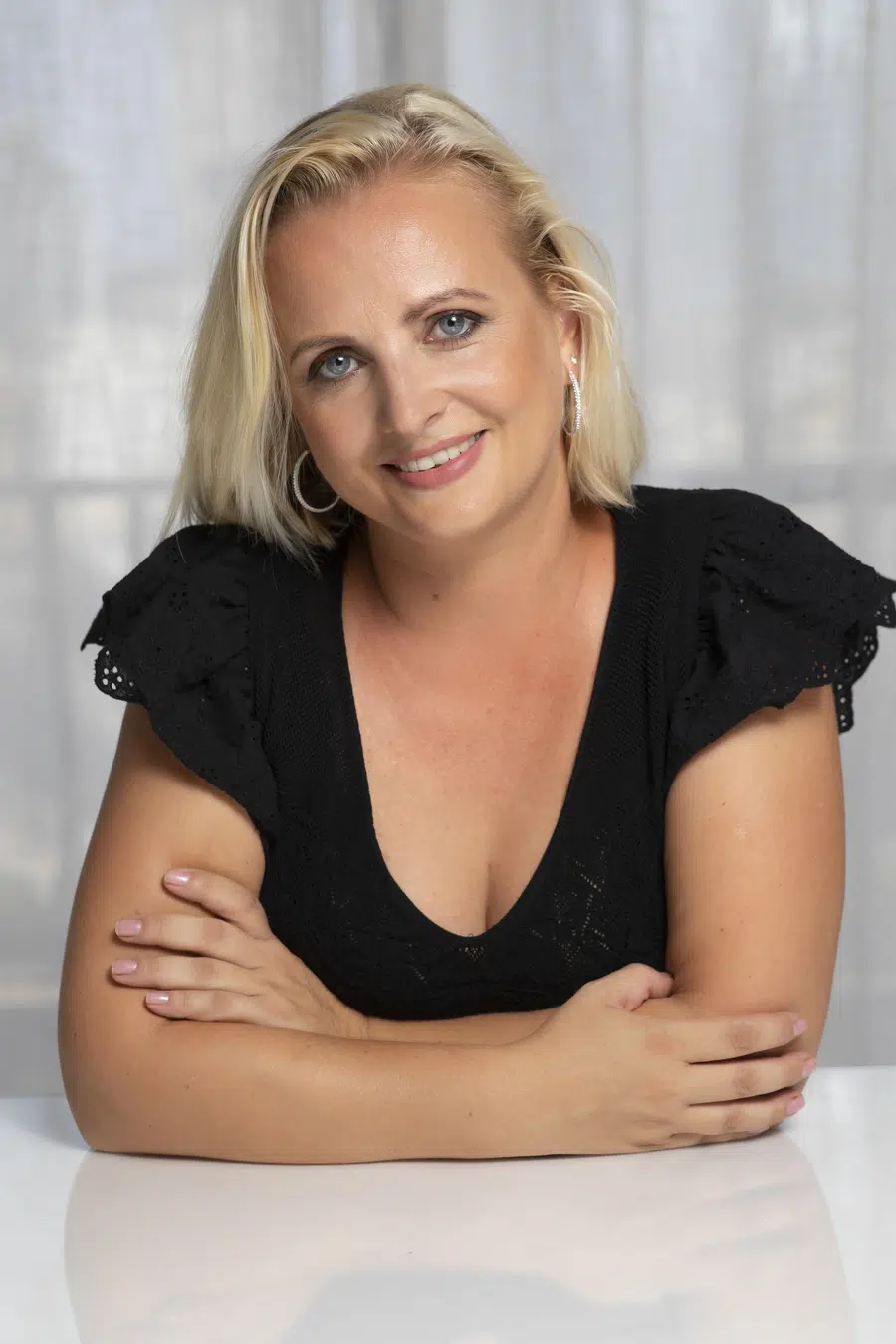 Krystyna is a blogger, coach and iDate speaker. She has been working in online romance and International dating industry since 2012 and is passionate about identifying the romance scam and giving dating tips and hacks. Join Krystyna for the dating service reviews and for finding ways to succeed with dating.
Krystyna focuses on International dating, which involves teaching men communication skills in a cross-cultural environment. She has been featured in many major publications including
DatingAdvice
,
Space Coast Daily
&
SWAGGER Magazine
.
Looking for more information? Feel free to get in touch to ask your questions or give feedback (see here:
Contact Krystyna
).